For a quick look at our Top 10 Feast of the Seven Fishes recipes, check out the video below from the PIATTO RECIPES YouTube channel! Or, keep reading for a closer look at these and more Feast of the Seven Fishes menu ideas.
The Feast of the Seven Fishes is an Italian American Christmas Eve dinner tradition. It is inspired by the Italian tradition in Italy of eating a feast of mouthwatering seafood or pescatarian dishes on Christmas Eve, when Italian Catholics avoid eating meats for religious reasons. The recipes we share with you below come direct from Italy!
Feast of the Seven Fishes Recipes (Video):
---
Feast of the Seven Fishes: Appetizers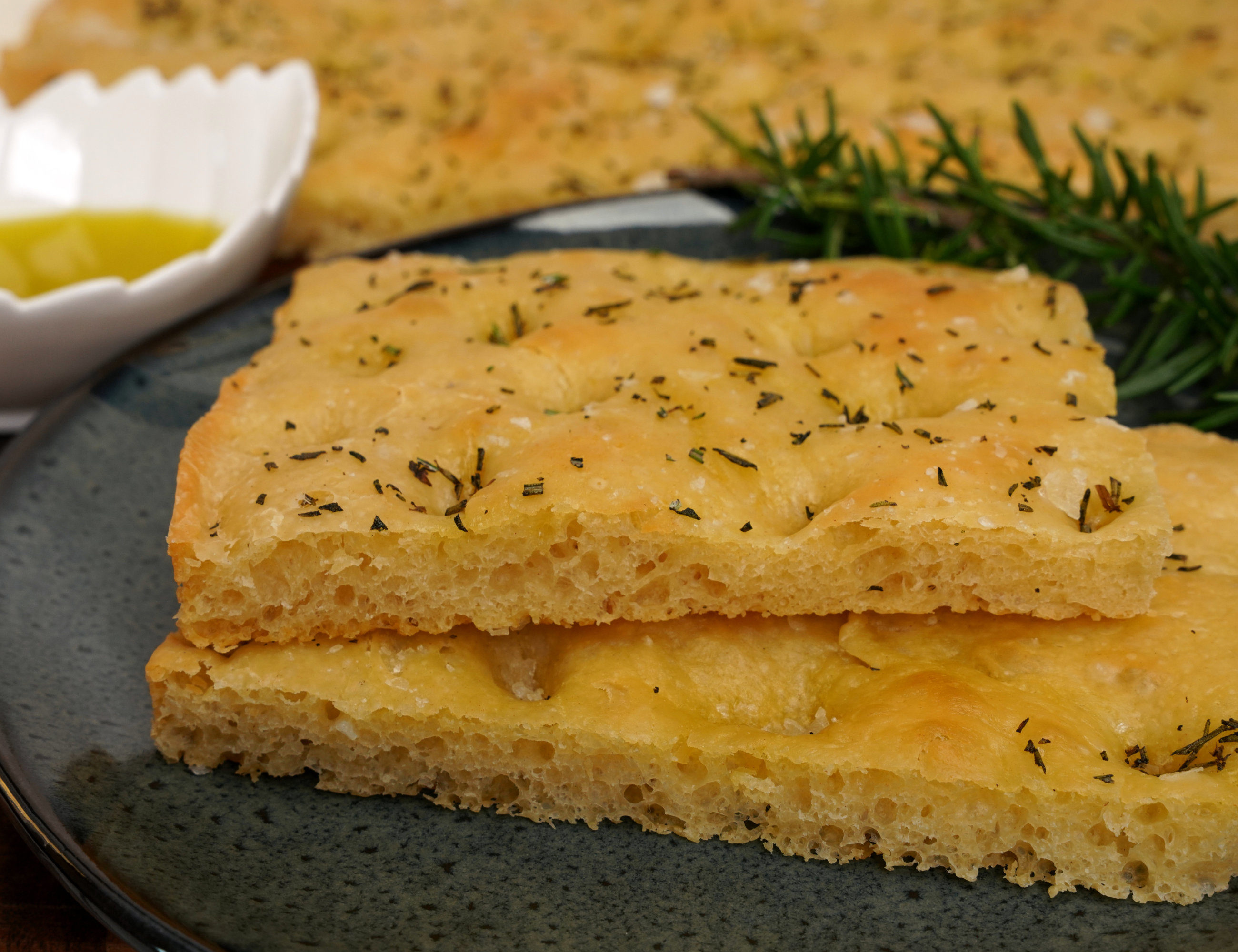 Focaccia is delicious as a sandwich bread for appetizers or simply as a bread for doing a scarpetta during the pasta course!
For a more bubbly, no-knead focaccia that requires a longer rise, check out our video recipe:
---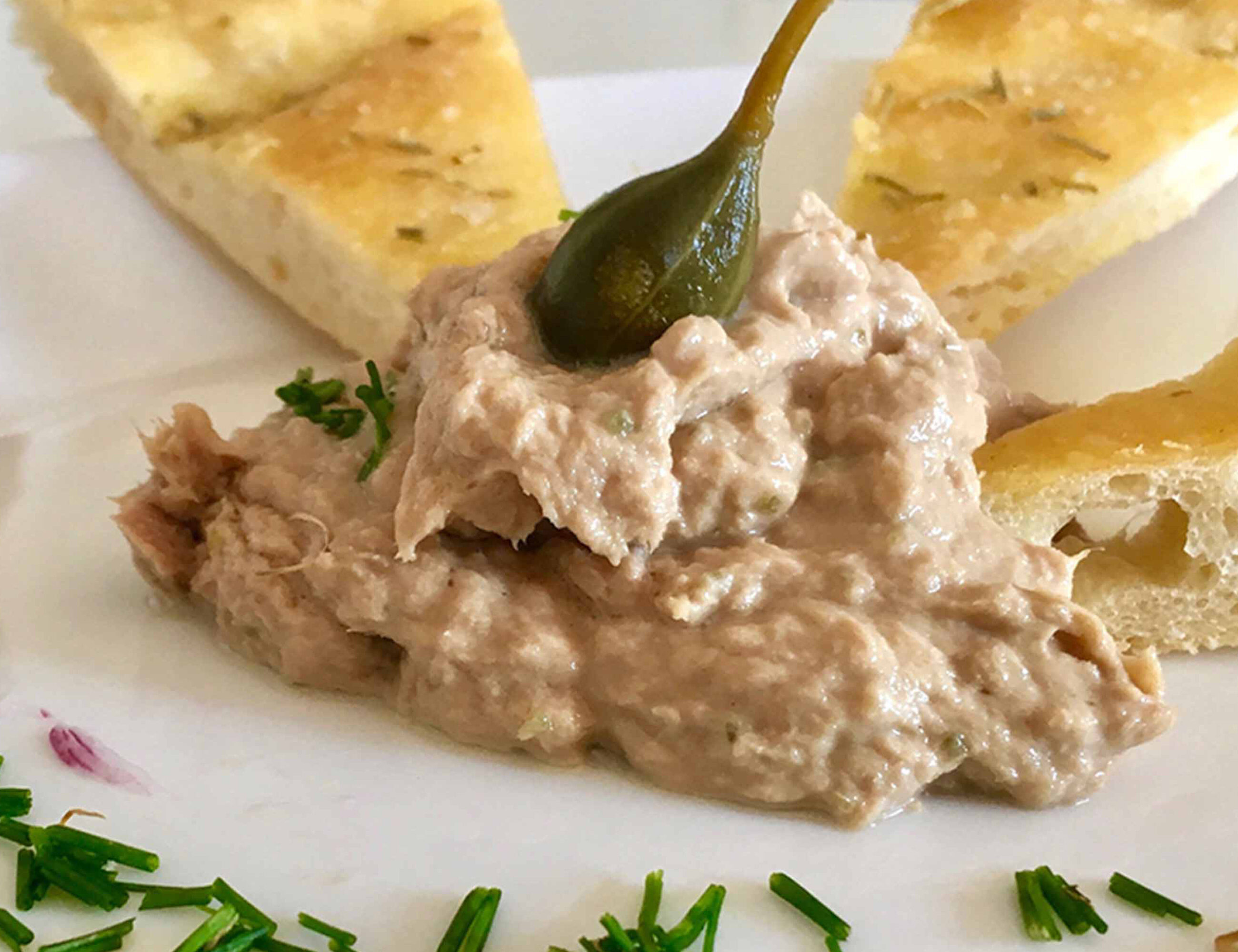 In Italy, tuna mousse is very popular as a filling for sandwiches (for instance with tramezzini bread) or served inside roasted red peppers! However you choose to use it, you'll love this quick and delicious mousse.
---
Marinated Anchovies
A classic for La Vigilia (Christmas Eve), fresh marinated anchovies are an incredibly tasty and unique appetizer. This fresh fish recipe cures the anchovies with acidic juice and a bit of salt, like the ceviche of South America!
---
Feast of the Seven Fishes: Pasta
Seafood pasta dishes are by far one of the most popular dishes on the menu in Italy for Christmas Eve. Here are a few of our favorites:
---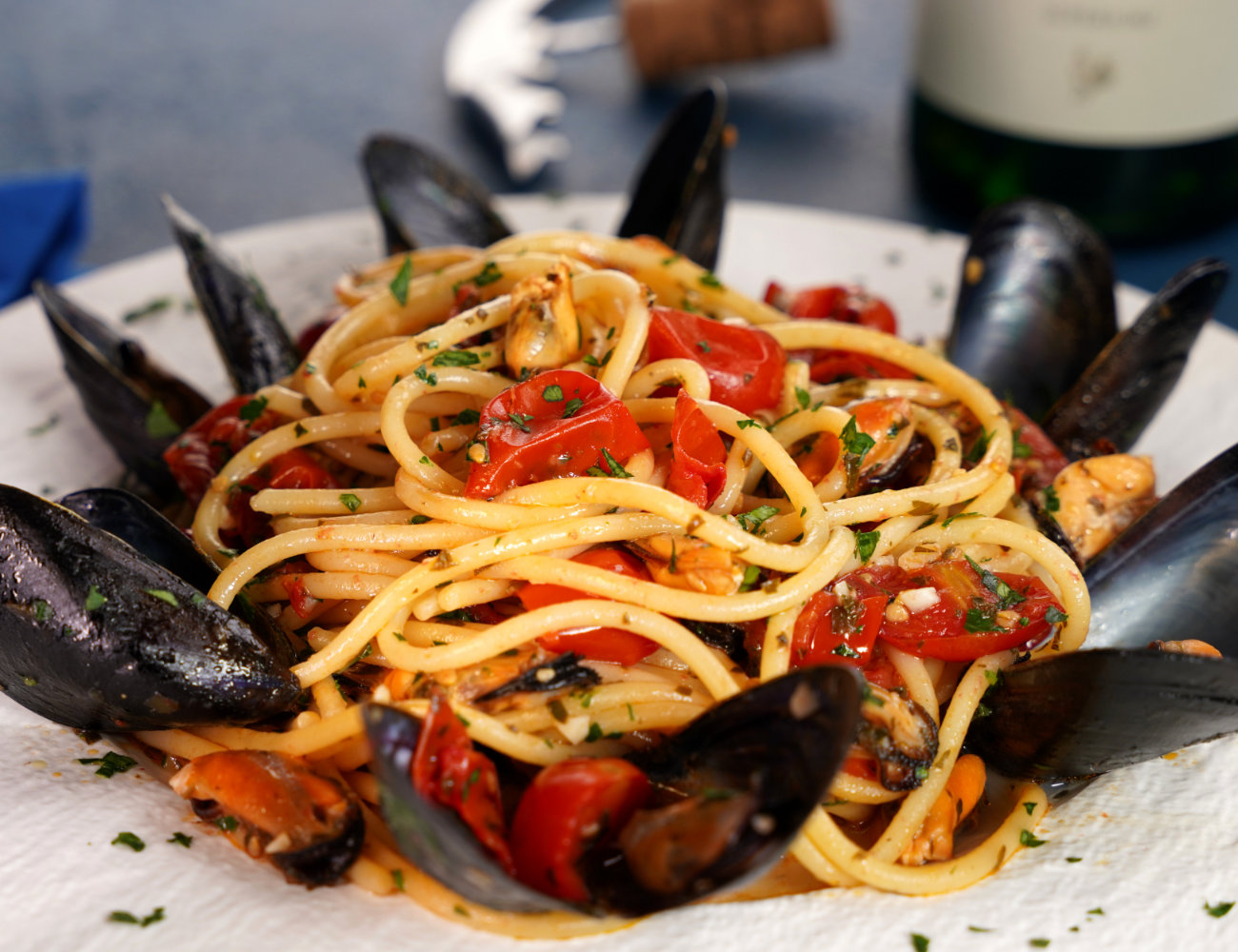 Mussels are one of the more economical seafood ingredients you can purchase. Combined with cherry or grape tomatoes, mussels create a seafood pasta to die for!
---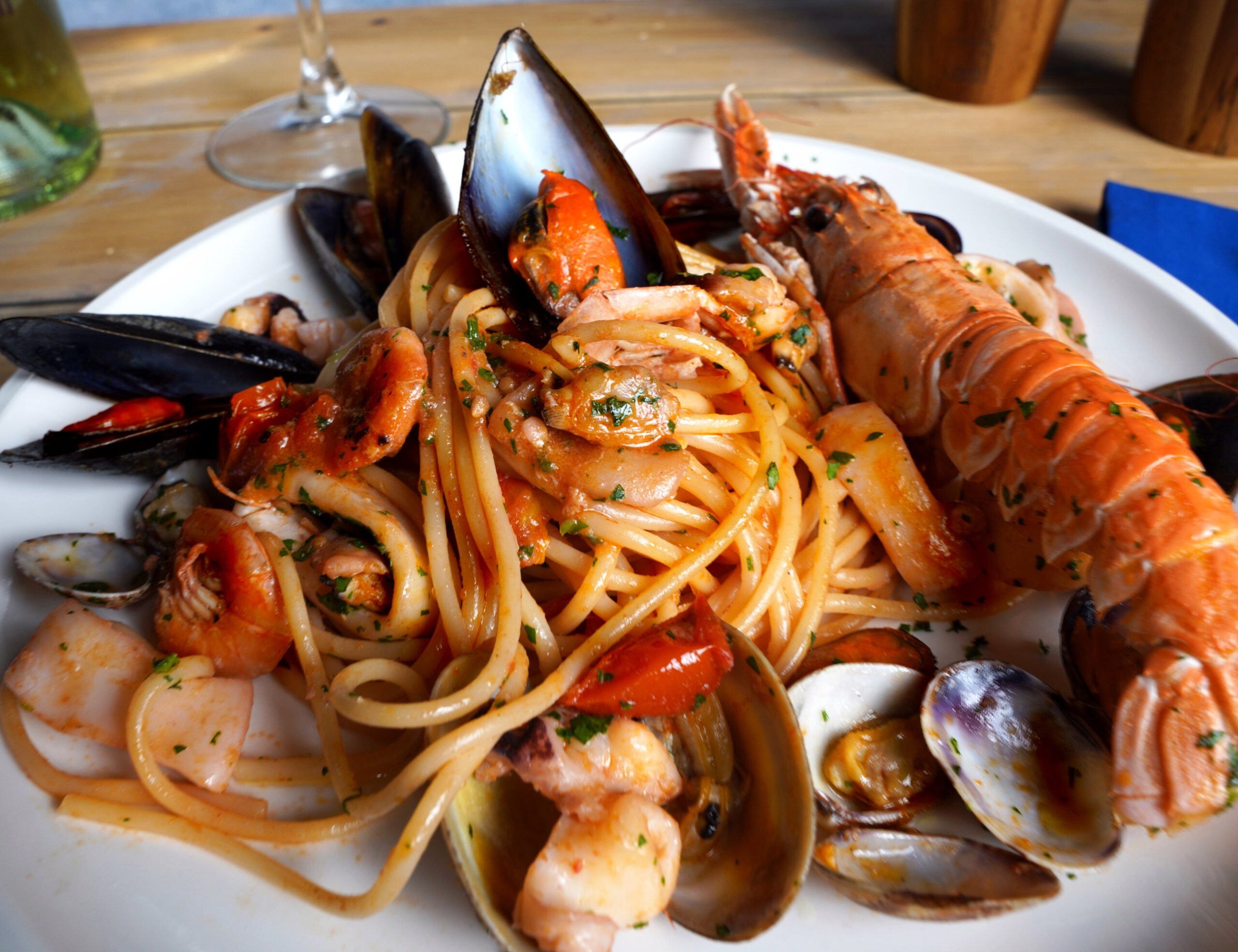 This authentic Italian seafood spaghetti recipe is a seafood extravaganza with: mussels, clams, calamari, and shrimp! Rich and satisfying, this is the perfect special occasion dish for the Feast of the Seven Fishes.
---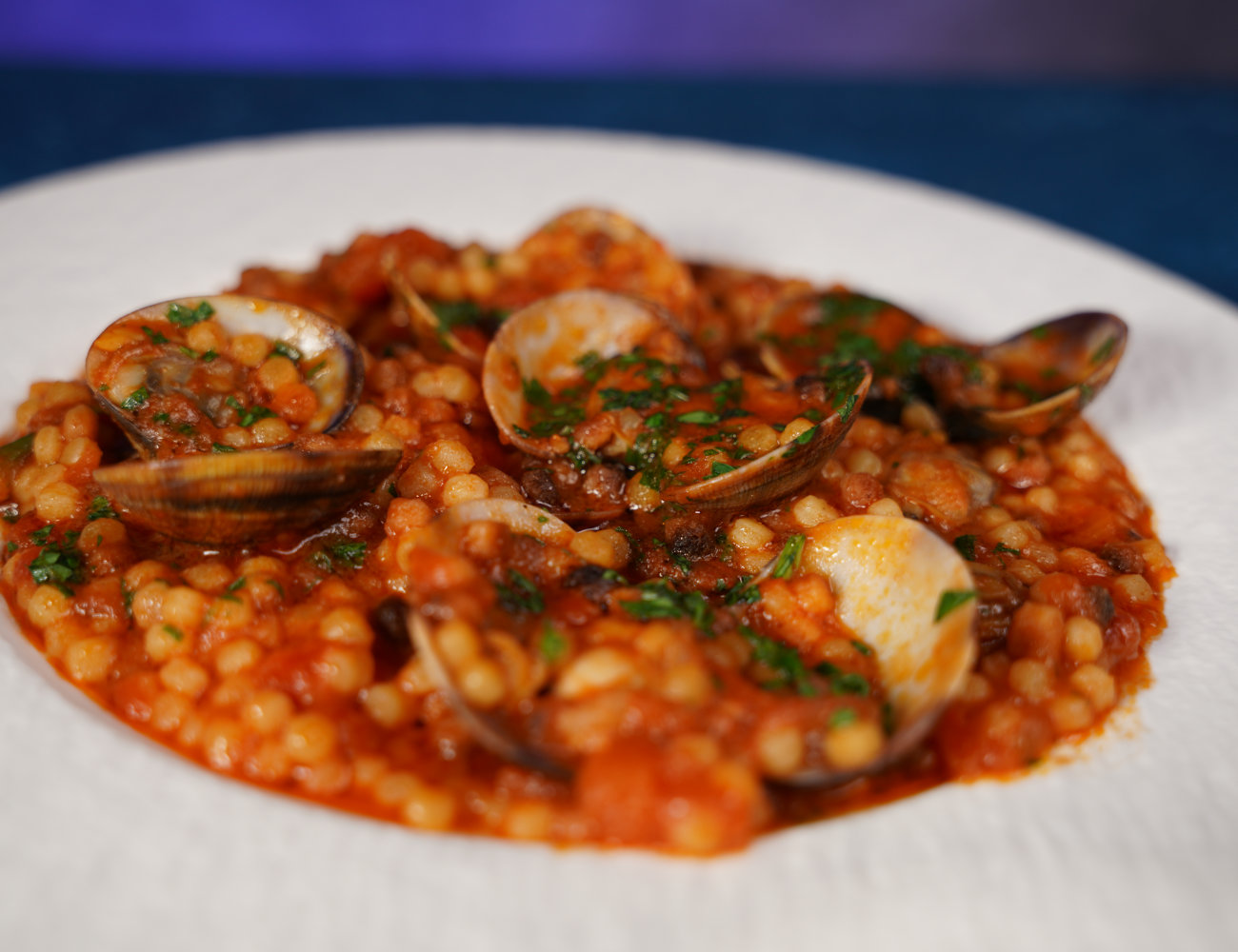 Fregola pasta is a unique traditional pasta from the Italian island of Sardegna! A classic way to prepare this pasta on the island is with arselle or vongole (clams). Never seen fregola in the supermarket? No worries, we'll share links to products you can have delivered to your door in time for the holidays.
---
Spaghetti with Clams
A classic in Italy and abroad! Check out our video recipe for making restaurant-quality Spaghetti with White Clam Sauce:
---
---
Feast of the Seven Fishes: Main Course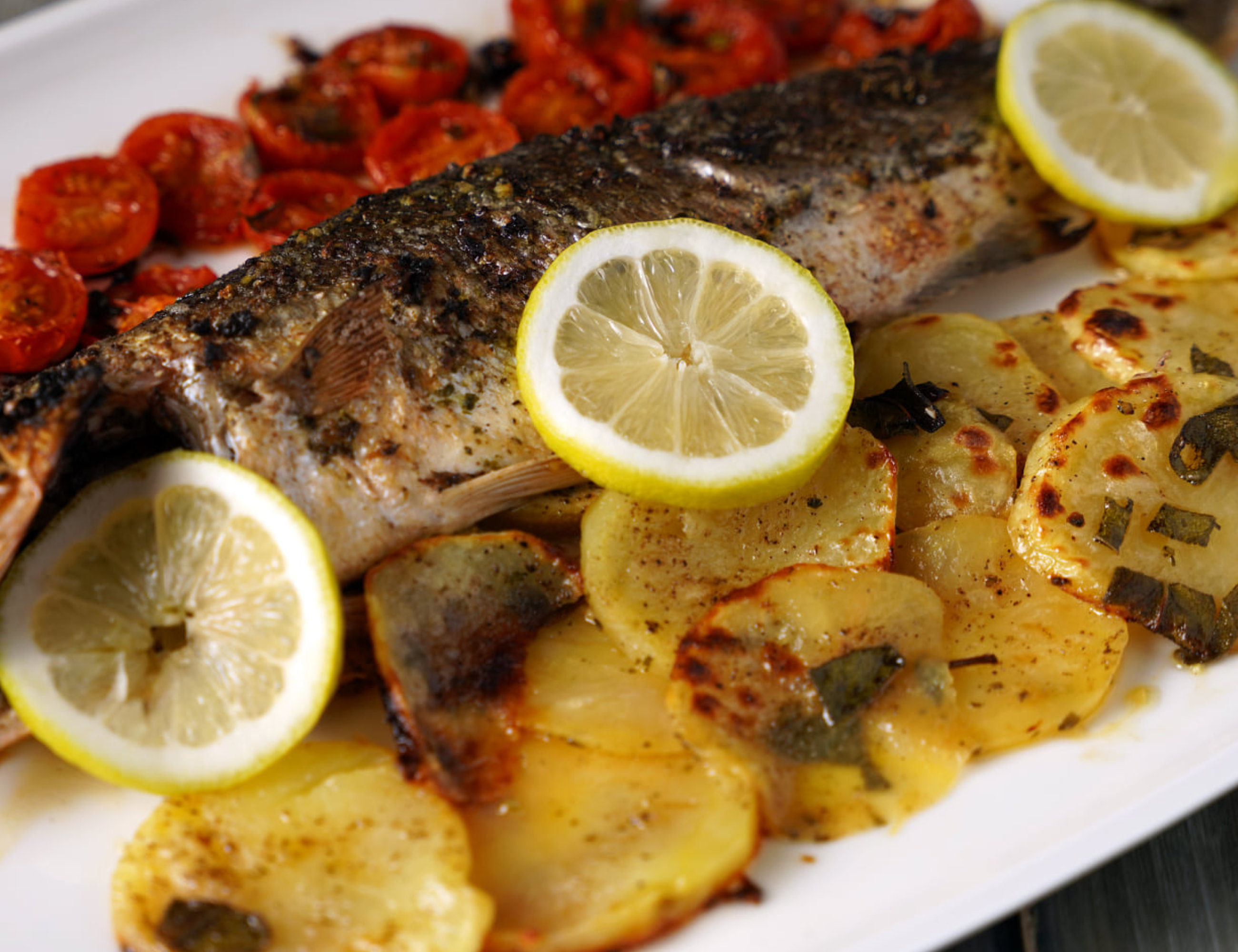 Another classic recipe from the Italian island of Sardegna! It's sea bass with tomatoes and roasted potatoes. If you buy a whole branzino or spigola (sea bass) already cleaned, this dish is surprisingly fast and easy! Sea bass is a white, very mild tasting fish and is perfect with these fresh Italian herbs. It will be ready in about an hour.
---
Feast of the Seven Fishes: Vegetarian
We know not everyone loves seafood and pescatarian dishes. Plus, some family members may be vegetarians. These vegetarian recipes will satisfy everyone, while helping you to make La Vigilia Italian!
There are so many ways to make risotto, but this Butternut Squash Risotto recipe is both seasonal and decadent! Finish it with lactose-free Parmigiano Reggiano cheese, gorgonzola or just a knob of butter. Serious comfort food that could also be a holiday side dish.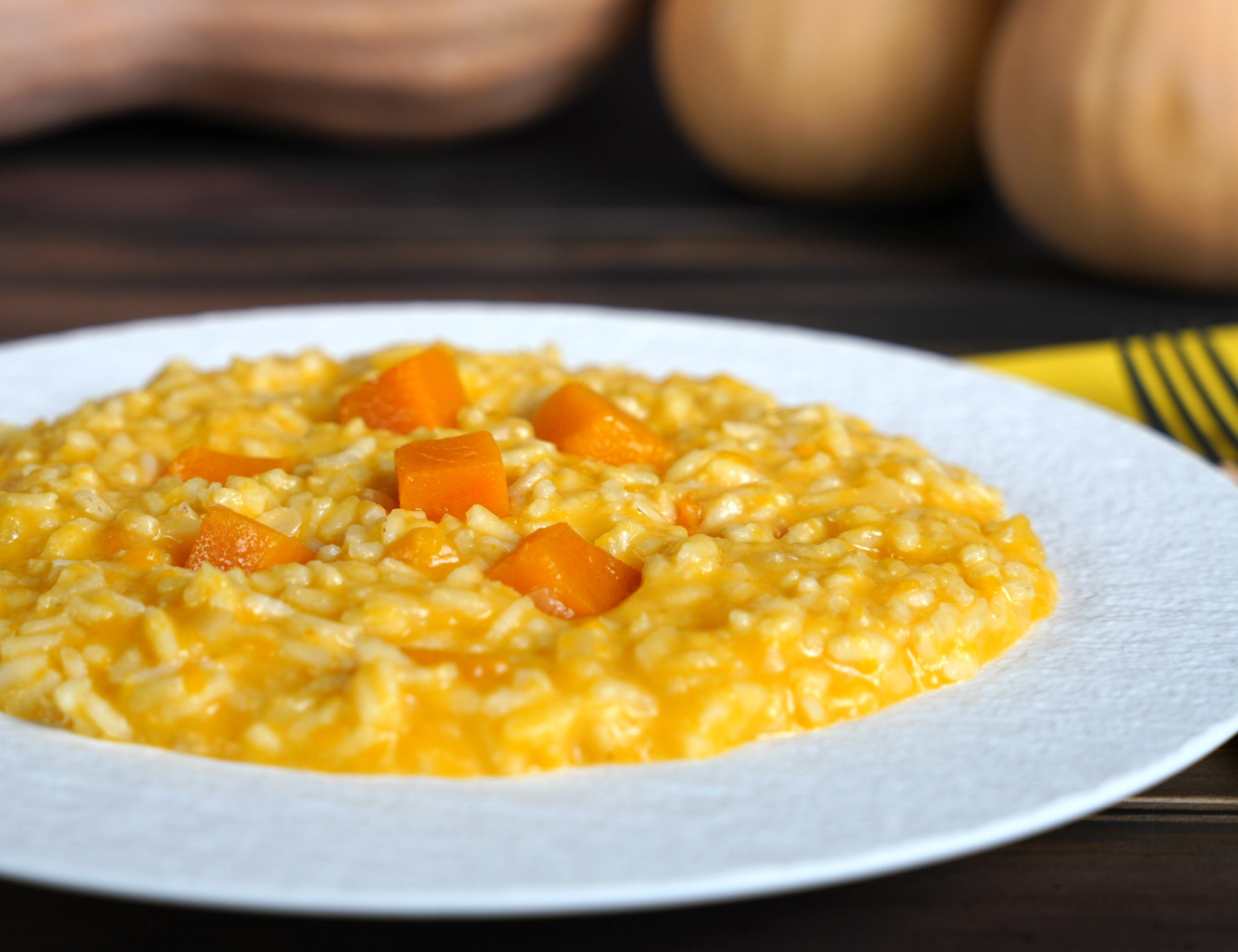 ---
These traditional Tuscan Beans can be made vegetarian by simply using olive oil instead of lard for the fat! In fact, olive oil is more common in this savory classic. Steeped in traditional Tuscan herbs, this dish is rich and satisfying.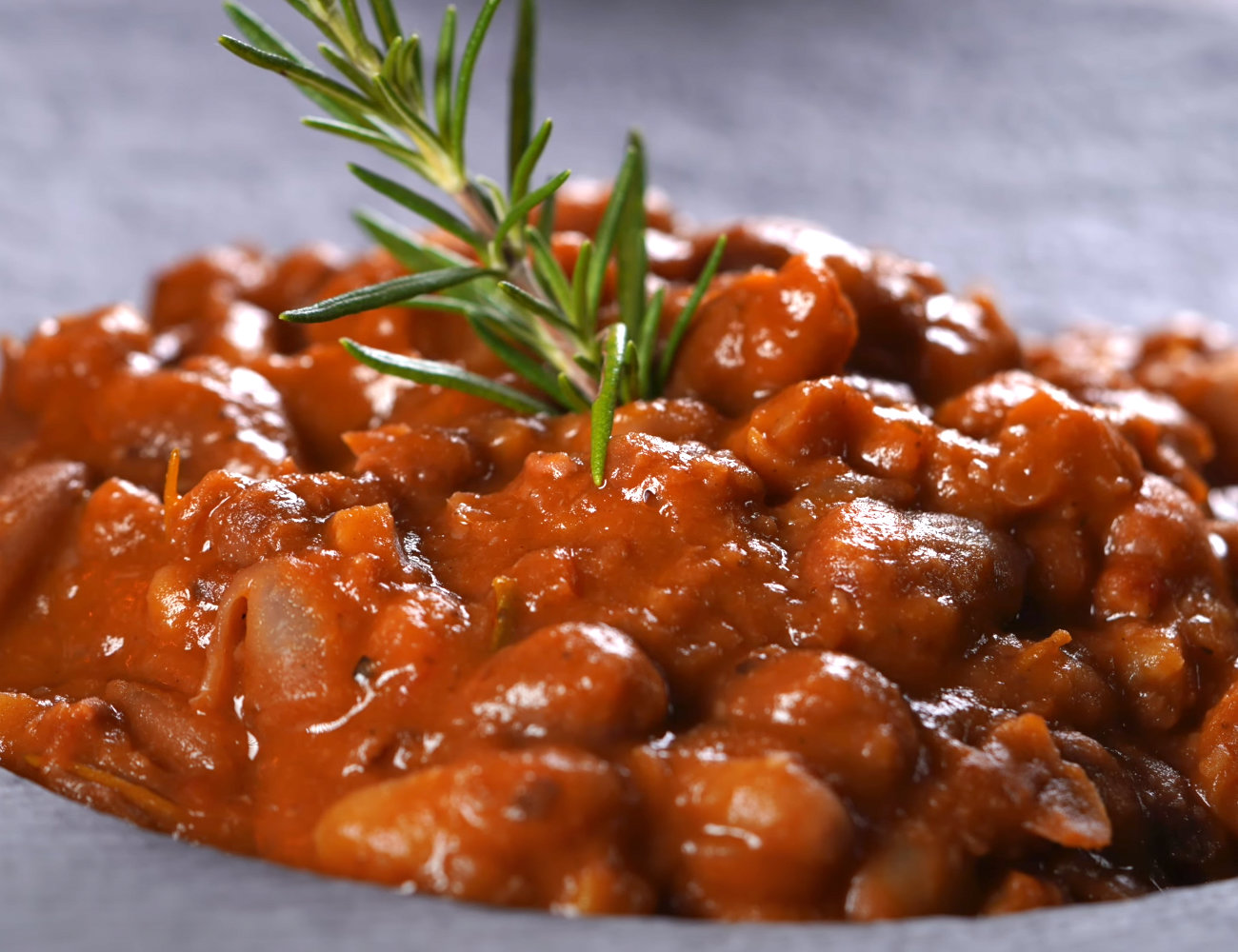 ---
White wine, a hint of red chili pepper, onions… It's cabbage—the Italian way!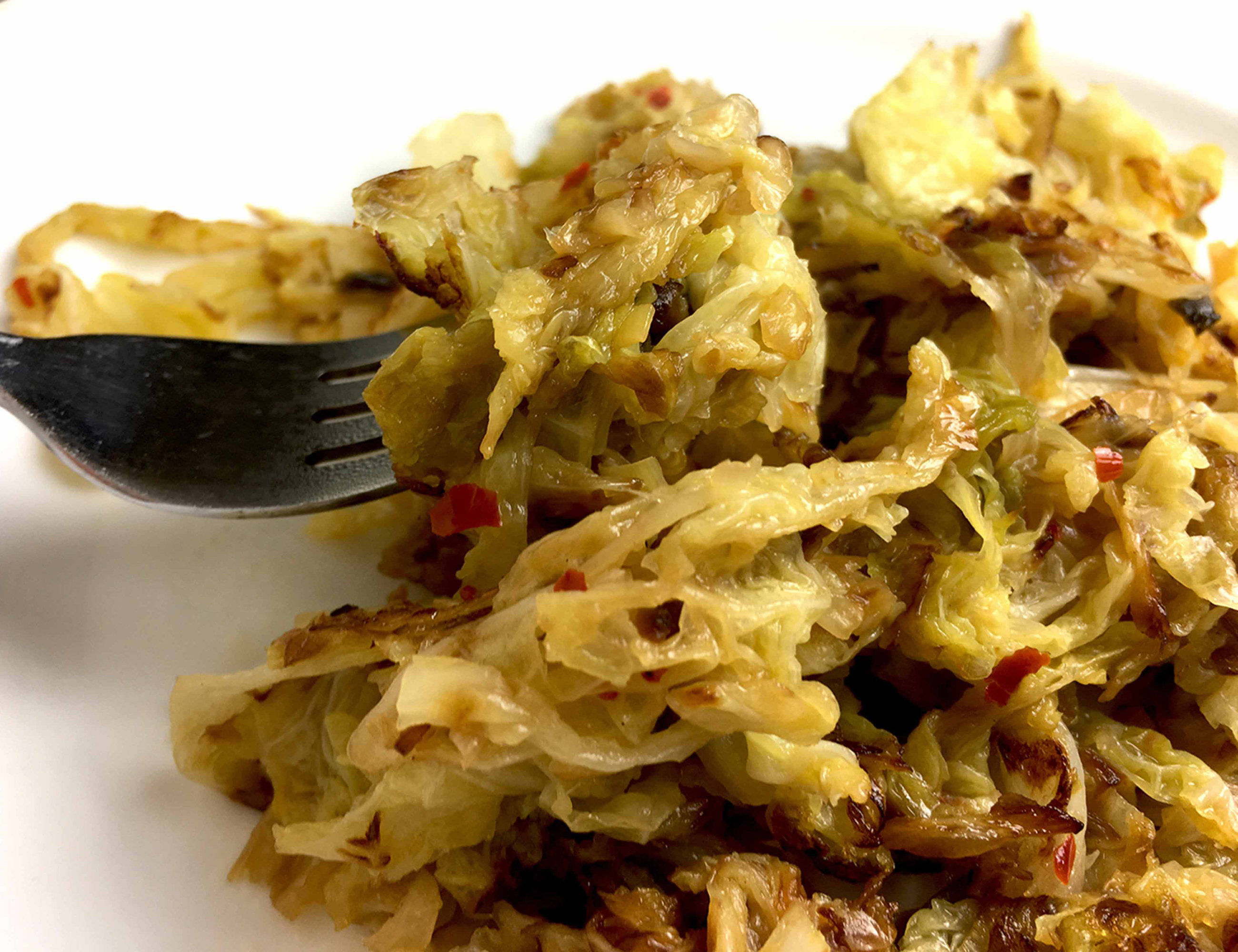 ---
Feast of the Seven Fishes Desserts
What would the holidays be without some delicious Italian desserts? Check out our Classic Italian Desserts recipes. From the simple to the elaborate, you are sure to find something for the Feast of the Seven Fishes.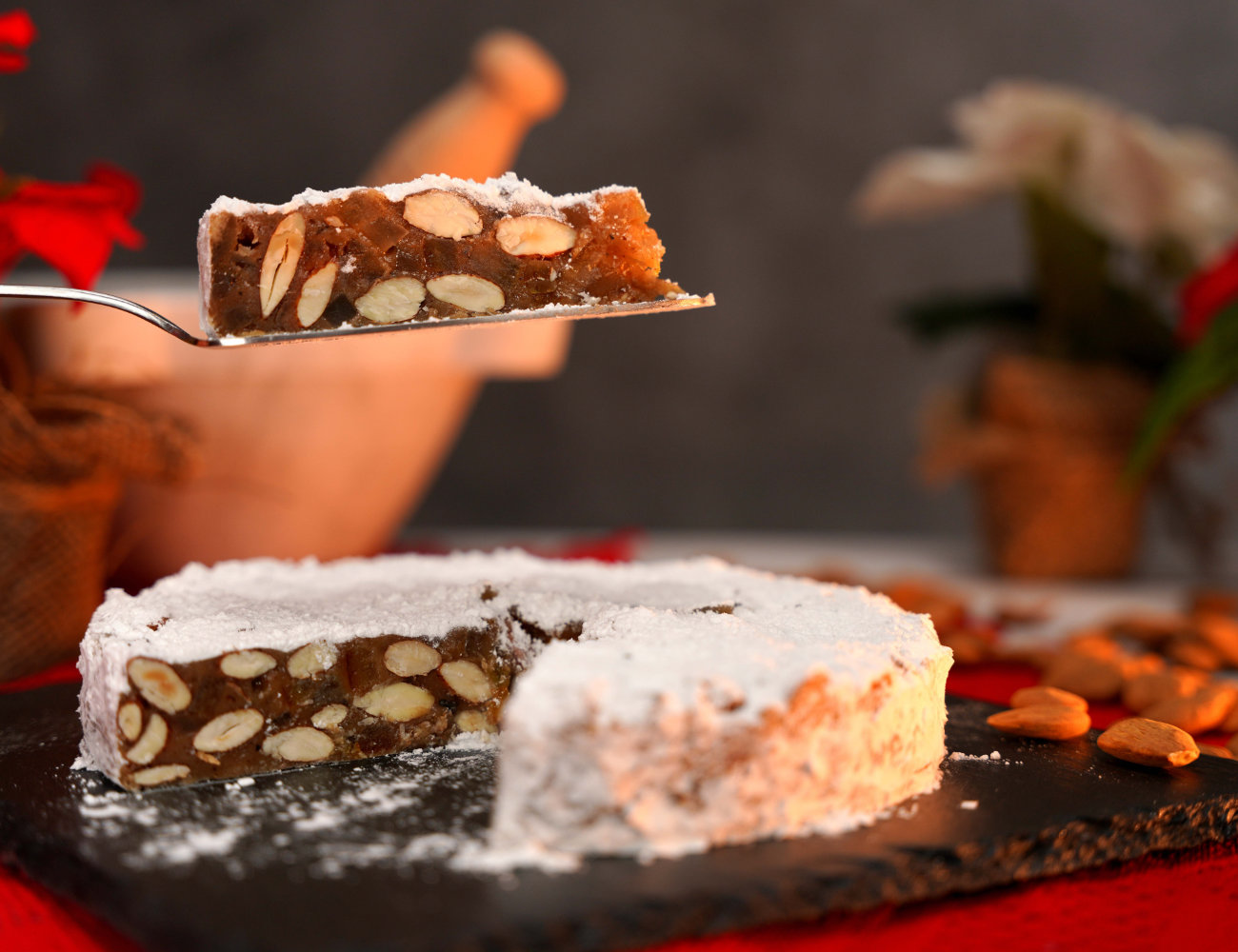 This traditional Tuscan dessert is a holiday favorite! There are two main variations of Panforte (with and without chocolate). This is the white Panforte Margherita recipe!
---
Panpepato
Panpepato is a popular Christmas dessert in many regions of Italy, with each family perfecting their own version and exchanging them with friends at the holidays. It's similar to the way Americans exchange Christmas cookies! This recipe has been in our family for generations:
---
Italian Tiramisù Cake
Or, give your holiday guests a 'pick me up' with a Tiramisù! This recipe is for a Tiramisù cake which interestingly is actually the more classic shape for this popular Italian dessert.
---
This traditional Tuscan cake is simple but delicious! With butter, lemon and almonds—it's a perfectly simple cake for the holidays.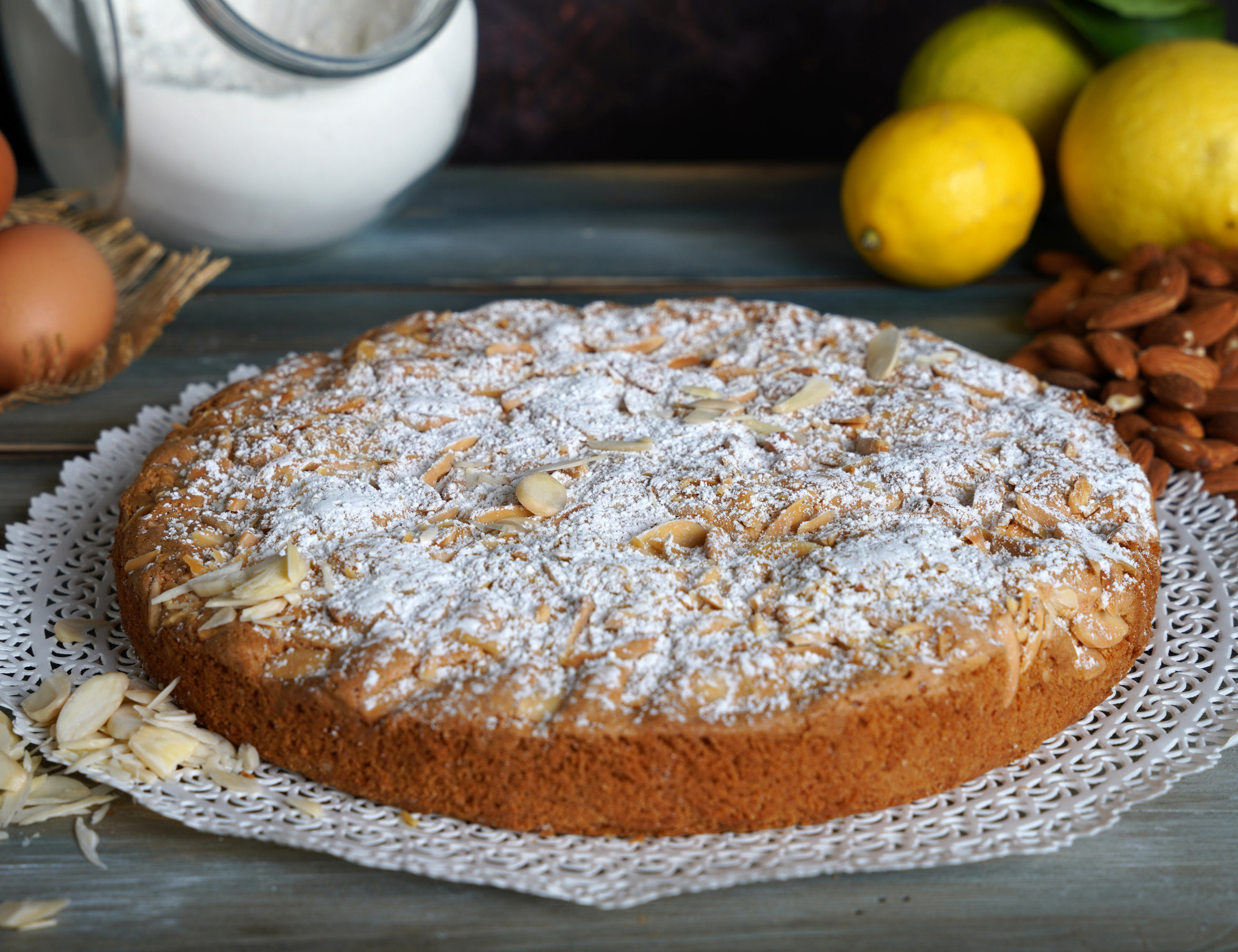 ---
Roasted Chestnuts
It's safe to say that most Italian households are roasting chestnuts for dessert this time of the year! Learn how to roast chestnuts 3 ways (pan, oven, fire) in our guide!