A treasure of the breakfast table, English Muffins boast signature nooks and crannies that eagerly soak up butter and jam. But what sets this easy English Muffins recipe apart from the rest? It's the ingenious dual cooking technique, employing both a pan (or griddle) and an oven, which guarantees that iconic English Muffin texture and ensures perfect doneness.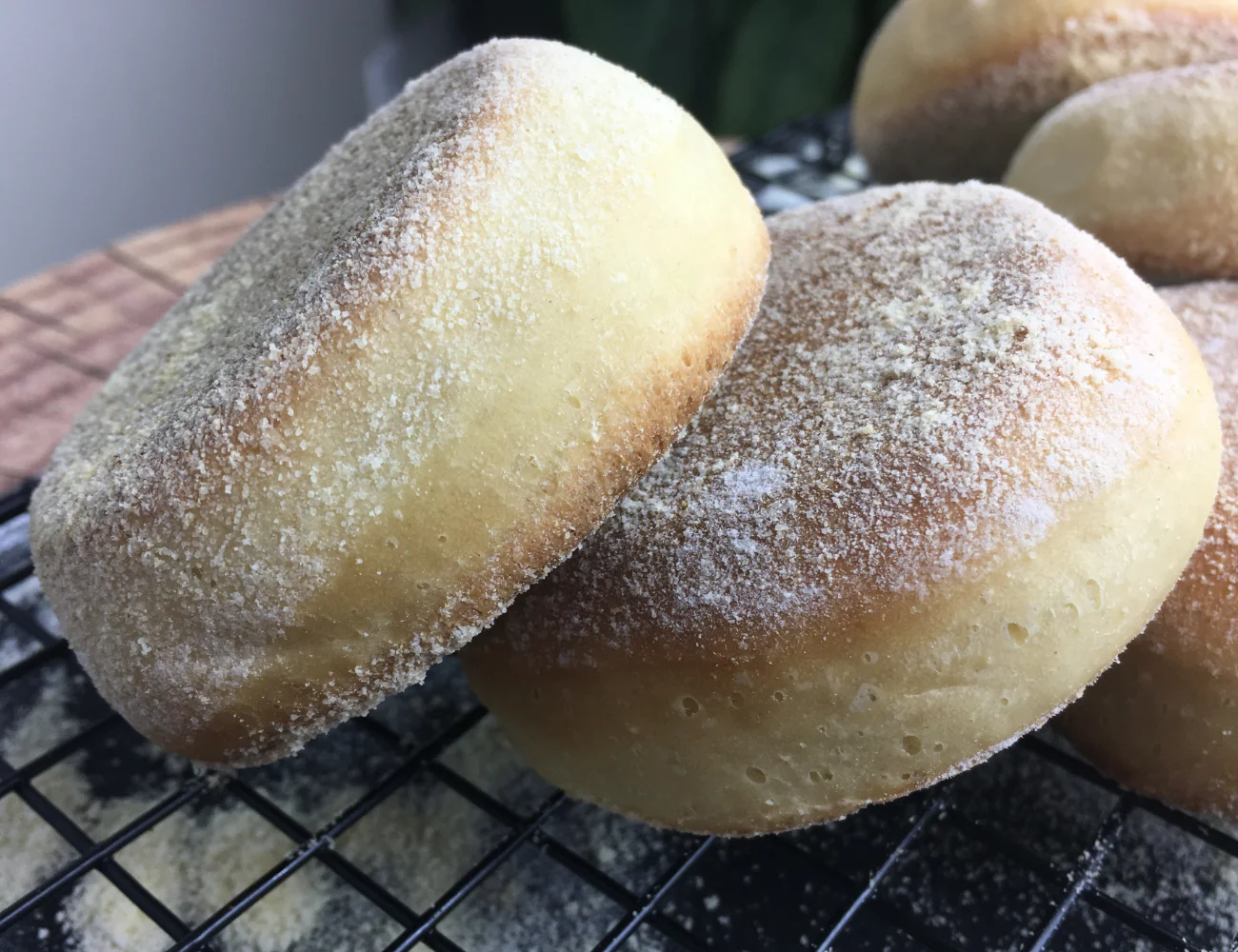 The magic begins on the stovetop, where each muffin is tenderly griddled to a golden brown in a heavy cast iron or stainless steel skillet.
This griddle stage is where the crust forms and gives the English Muffin its characteristic crispness. But the journey doesn't end there. Just when you might think they're done, the muffins take a short pilgrimage into the cozy warmth of the oven.
This second stage of baking ensures that the interior cooks through to perfection without overcooking the exterior. The result? A glorious harmony of a crisp outer shell and a soft, airy interior, waiting to be smothered with your favorite toppings.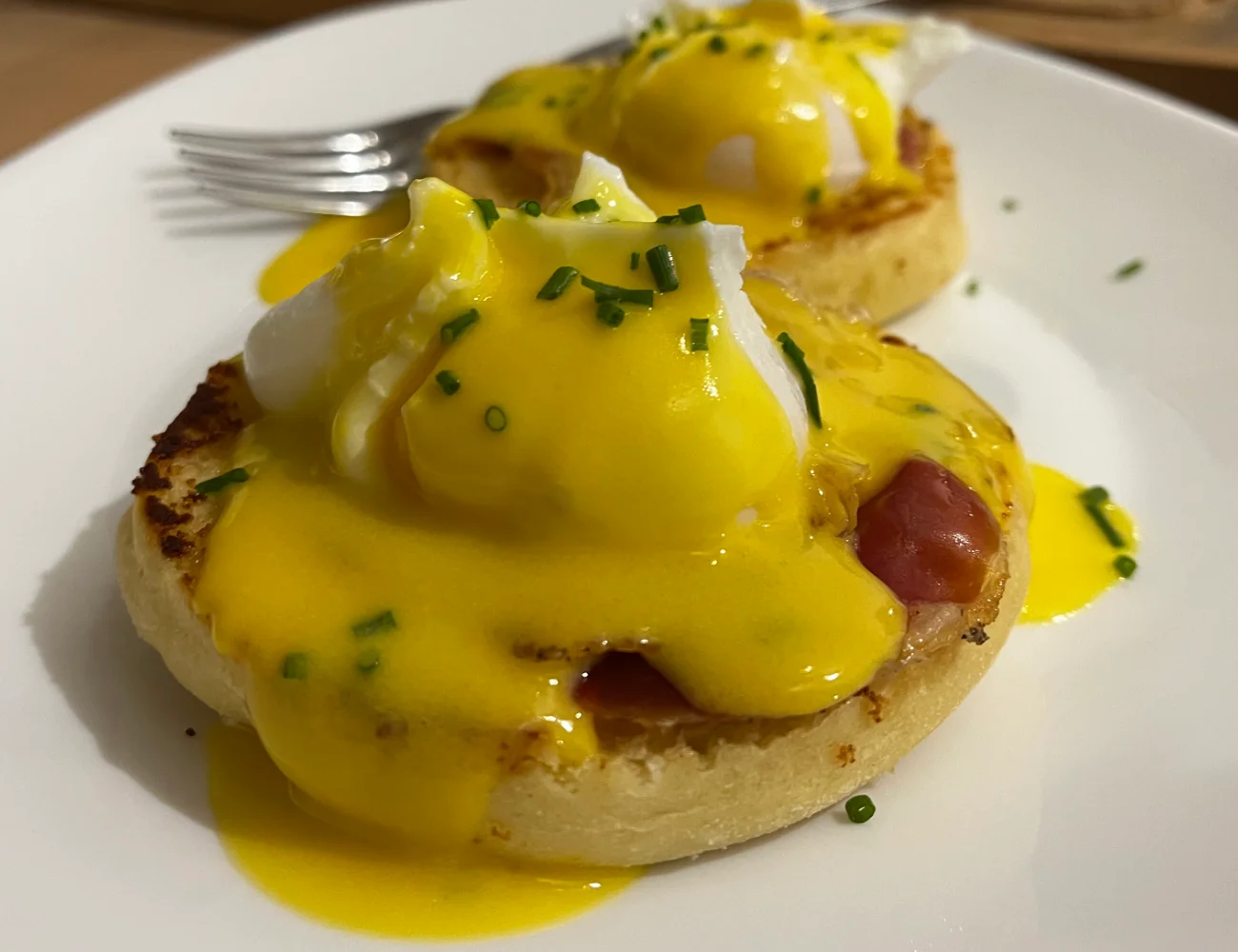 ---
Tips for Making English Muffins
Why Cook and Bake?
Most recipes suggest that English Muffins be cooked entirely on an evenly heated griddle over low heat. Theoretically, this allows the inside of the muffins to cook through while creating a crispy (but not burnt) exterior.
In practice, this is challenging with most home heat sources. We've tried cooking English Muffins only on both electric and induction stovetops, and the exterior usually over cooks while the inside of the muffin remains doughy. Finishing the English Muffins off in the oven ensures that the muffins are cooked evenly throughout.
Easy Transfer with Parchment Paper!
We typically use a pastry cutter to move our floured, cut muffins around.
Alternatively, you can stretch the muffin dough out on a large sheet of parchment paper. Once the muffins have been cut out, remove the excess dough and use kitchen scissors to cut around each muffin. Then, you can move the muffins around to space them for the second proof, and use the parchment paper to transfer the muffins easily to the skillet without deforming them.
---
Whether you're planning a leisurely brunch or looking for the ideal base for your Eggs Benedict, these English Muffins are your golden ticket. Now, let's roll up our sleeves and dive into the making of these breakfast masterpieces!
When your English Muffins are ready, split them open with a fork and toast them. Then slather them with butter, jam, or your favorite spread. Unforgettable!
---
As an Amazon Associate, we earn from qualifying purchases. This means at no extra cost to you, PIATTO may earn a small commission if you click the links and make a qualifying purchase.
---
Moist Layered Carrot Cake Recipe | Stand Mixer Cake Recipe with KitchenAid
An earthy, moist layered carrot cake recipe with just the right amount of spice and sweetness! Filled with a heavenly whipped cream & cream cheese frosting.
Check out this recipe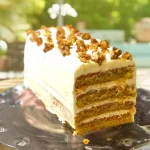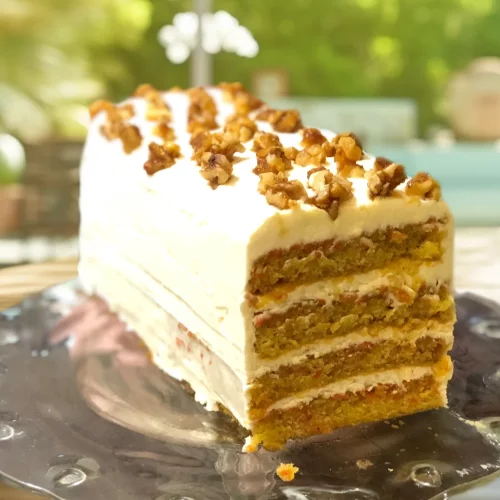 Foolproof, Easy English Muffins | Stand Mixer Bread Recipe with KitchenAid
A foolproof and easy English Muffin recipe! Make it even easier by mixing and kneading the dough with a stand mixer like KitchenAid.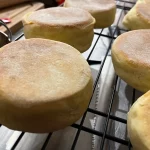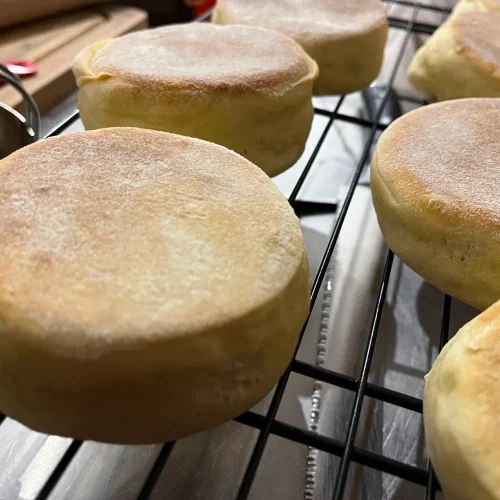 How to Make Fresh Pasta Dough with a Stand Mixer (KitchenAid)
Learn how to make pasta dough— and stretch and cut pasta—with a KitchenAid stand mixer or similar stand mixer!
Check out this recipe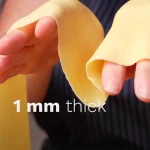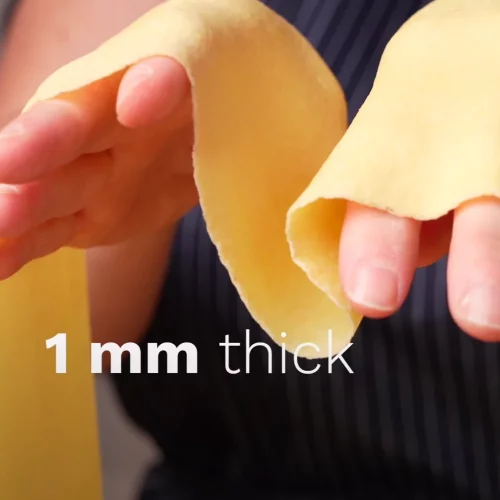 How to Make Quick Pan Pizza in 3 Hours | Stand Mixer Pizza Dough Recipe
An EASY and FAST homemade pan pizza just as many families make it in Italy. The perfect pizza dough recipe for a stand mixer like KitchenAid—ready in 3-4 hours!
Check out this recipe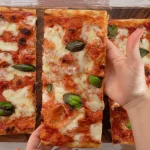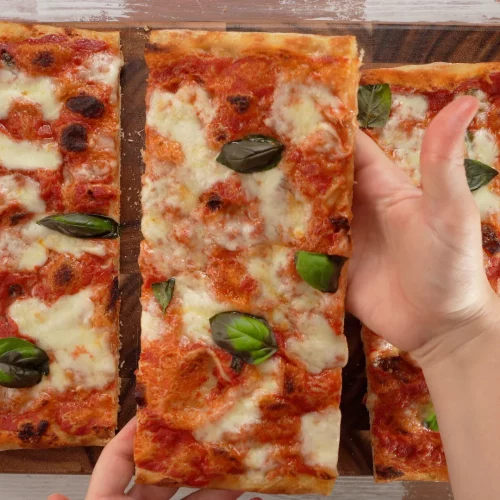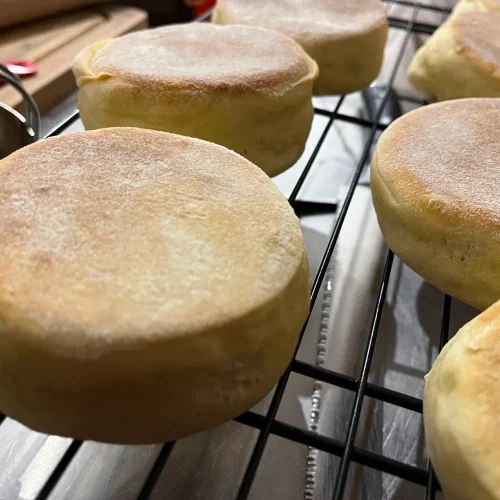 Foolproof, Easy English Muffins | Stand Mixer Bread Recipe with KitchenAid
A foolproof and easy English Muffin recipe! Make it even easier by mixing and kneading the dough with a stand mixer like KitchenAid.
Equipment
1 oven-safe skillet

griddle, stainless steel or cast iron pan

1 biscuit cutter

3-3.5" in diameter (7-9 cm)

1 Rolling Pin

1 stand mixer

(optional) for mixing and kneading the dough

1 baking tray
Ingredients
2 ½

cups

white bread flour

2

tsp

instant yeast

'quick rise' or 'rapid rise'

1

tsp

fine salt

3

tsp

granulated sugar

1

tbsp

unsalted butter

softened, cut into small pieces

1

whole

egg

medium-sized

¾

cup

whole milk

1 ¾

tbsp

semolina flour

or fine cornmeal; plus extra for dusting the outside of the muffins

½

tbsp

oil for greasing the bowl

olive oil, sunflower or a vegetable oil
Instructions
Mix the Dough (Paddle / Leaf Attachment)
In a large mixing bowl or stand mixer bowl, combine the flour and yeast. Now, incorporate the sugar, butter, egg, and milk. Add the salt.

Mix everything together to create a soft dough. If using the stand mixer for this job, use the paddle attachment on low speed to mix the dough together.

2 ½ cups white bread flour,

2 tsp instant yeast,

1 tsp fine salt,

3 tsp granulated sugar,

1 tbsp unsalted butter,

1 whole egg,

¾ cup whole milk
Knead the Dough (Dough Hook)
Knead the dough for about 10 minutes until it's soft, smooth, and elastic. If using a stand mixer, use the dough hook for this job and use 'low' speed—usually '2.'

Or, empty the dough onto a surface that's been lightly dusted with flour and knead the dough by hand.
First Dough Proof
Lightly oil a large bowl and place the dough in it. Cover it up and let it rest for around an hour, or until it has doubled in size.

½ tbsp oil for greasing the bowl
Stretch the Dough
Mix semolina or polenta with flour and sprinkle it over your work surface.

Let the risen dough fall gently out of the bowl and onto the work surface. Use a rolling pin to stretch the dough until it's about an inch thick (2.5 cm).
Shape the Muffins/ Preheat the Oven
Preheat oven to 350° F (180° C) on 'static' setting (not fan).

With a straight-sided biscuit cutter that's about 3" (7 ½ – 8 cm) in diameter, cut out 7-8 muffins from the dough.

To cut each muffin, plunge the cutter STRAIGHT down and do not twist the cutter on the way down. When the cutter has reached the bottom, wiggle it slightly (if needed) to release the muffin. Cut out as many muffins as you can from the stretched dough.

Space the muffins apart slightly (to give them space to rise).
Second Dough Proof
Cover the muffins with a tea towel or loosely with plastic wrap. Then, let the muffins proof for another 30 minutes.
Cook the Muffins on the Stovetop
Heat up a griddle, heavy stainless steel pan or large cast iron skillet on low heat.

Note: For us, this is a '2' on our electric stovetops and a '4' on our Bosch induction stovetop.

Place the muffins on the griddle and let them cook for 6-7 minutes. After that, flip them over and cook for another 6-7 minutes on the other side.

Cook the muffins in batches (based on how many you can fit side by side in the skillet). While cooking subsequent batches, you can finish baking the first batch.
Bake the English Muffins
Transfer the muffins to a baking sheet and bake them for 10 minutes in the oven (middle rack).

Transfer the muffins to a baking rack to cool. Buon appetito!