With access to fresh seafood from the Mediterranean Sea, Italian seafood pasta recipes are abundant throughout Italy—especially along the coast, in the south and on the Italian island of Sardegna.
Here's a look at five of our favorite Italian seafood pasta recipes, starting with…
---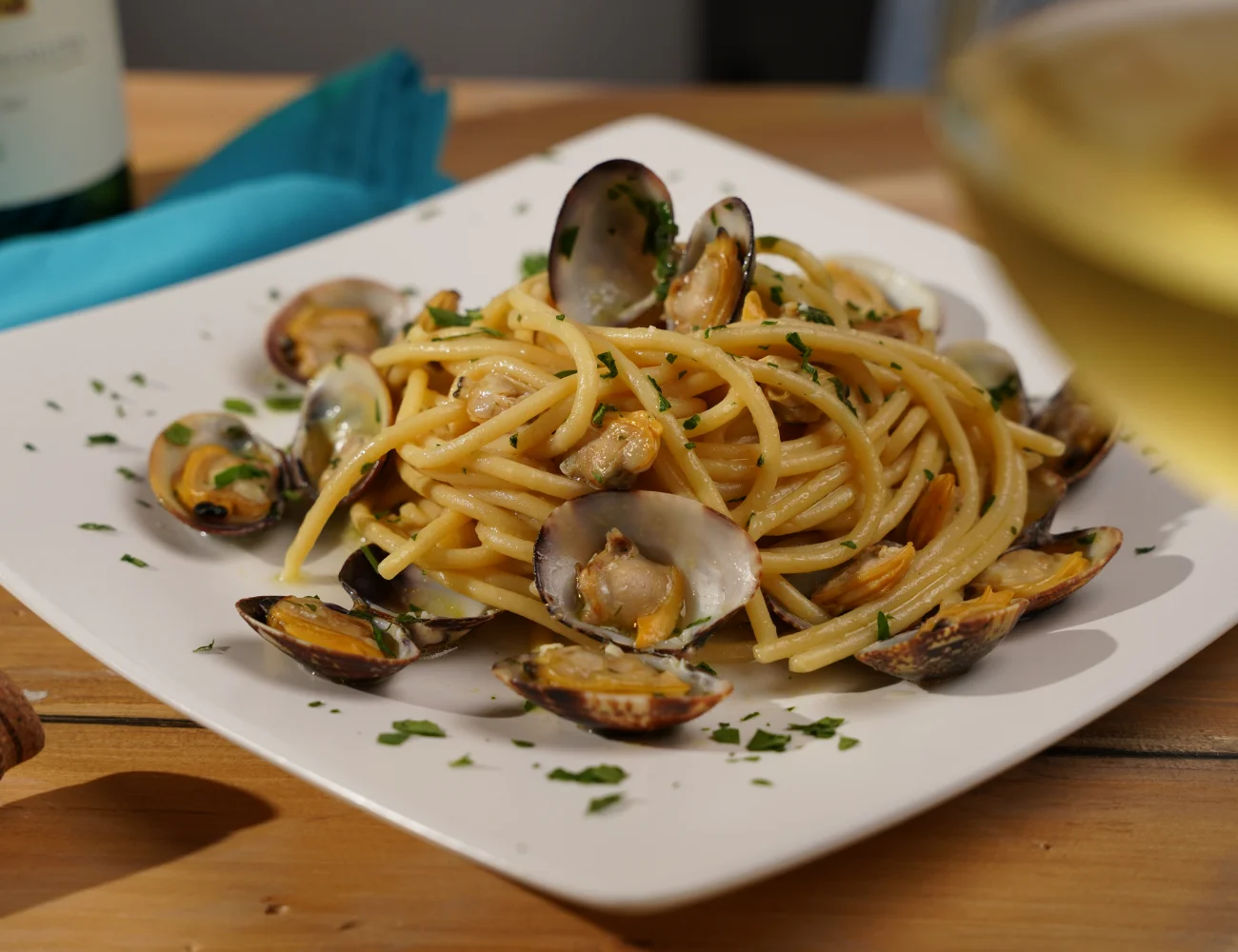 This Spaghetti with Clams recipe is a classic, with succulent clams, a hint of garlic, parsley and white wine! We'll walk you through making this restaurant-quality dish at home—from prepping the clams to making the irresistible creamy sauce with fresh clam juice.
---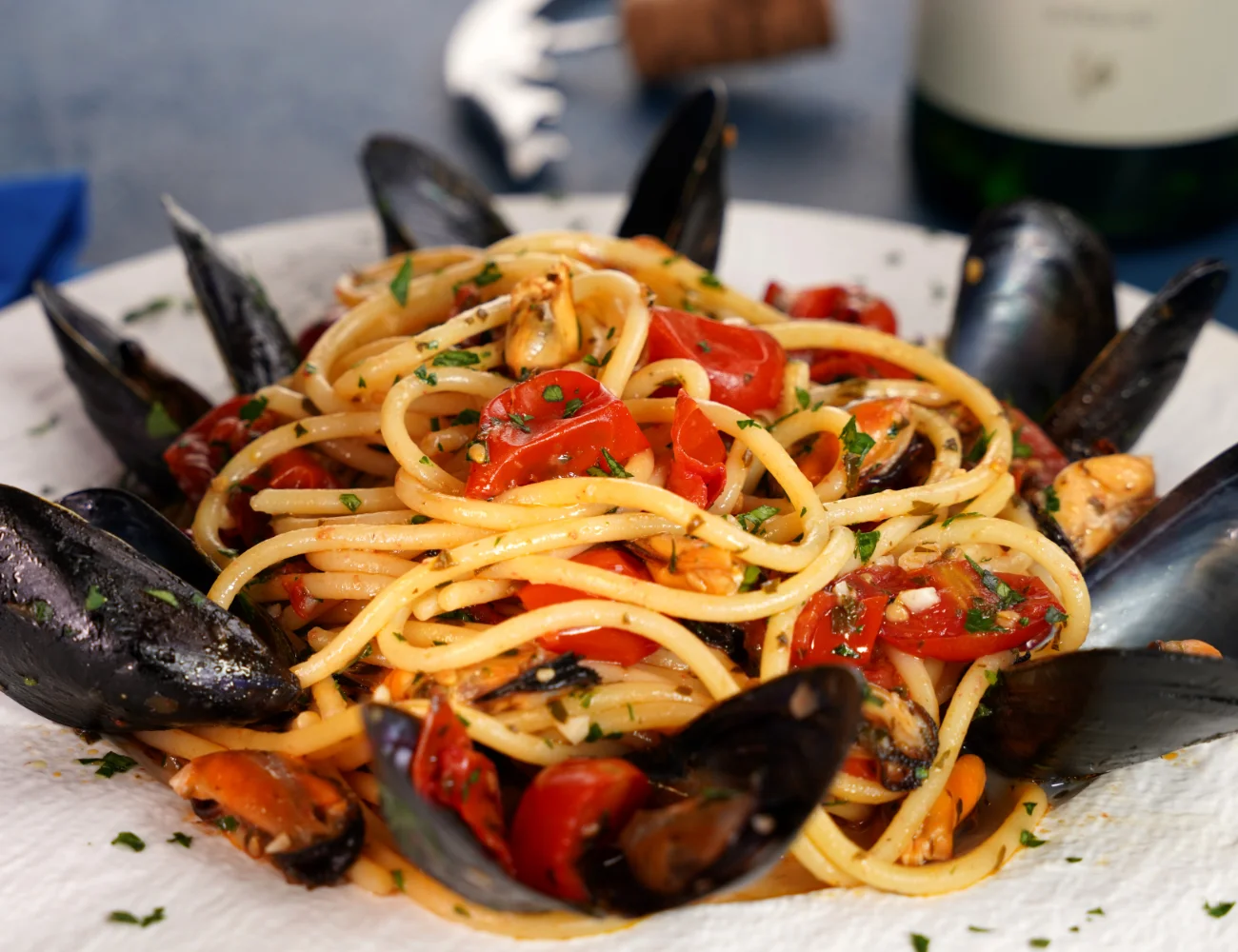 Another popular Italian seafood pasta in Italy? It's Pasta with Mussels and Tomatoes! Mussels tend to be more economical than clams and are easier to prep. Yes, this dish is as good as it looks!
---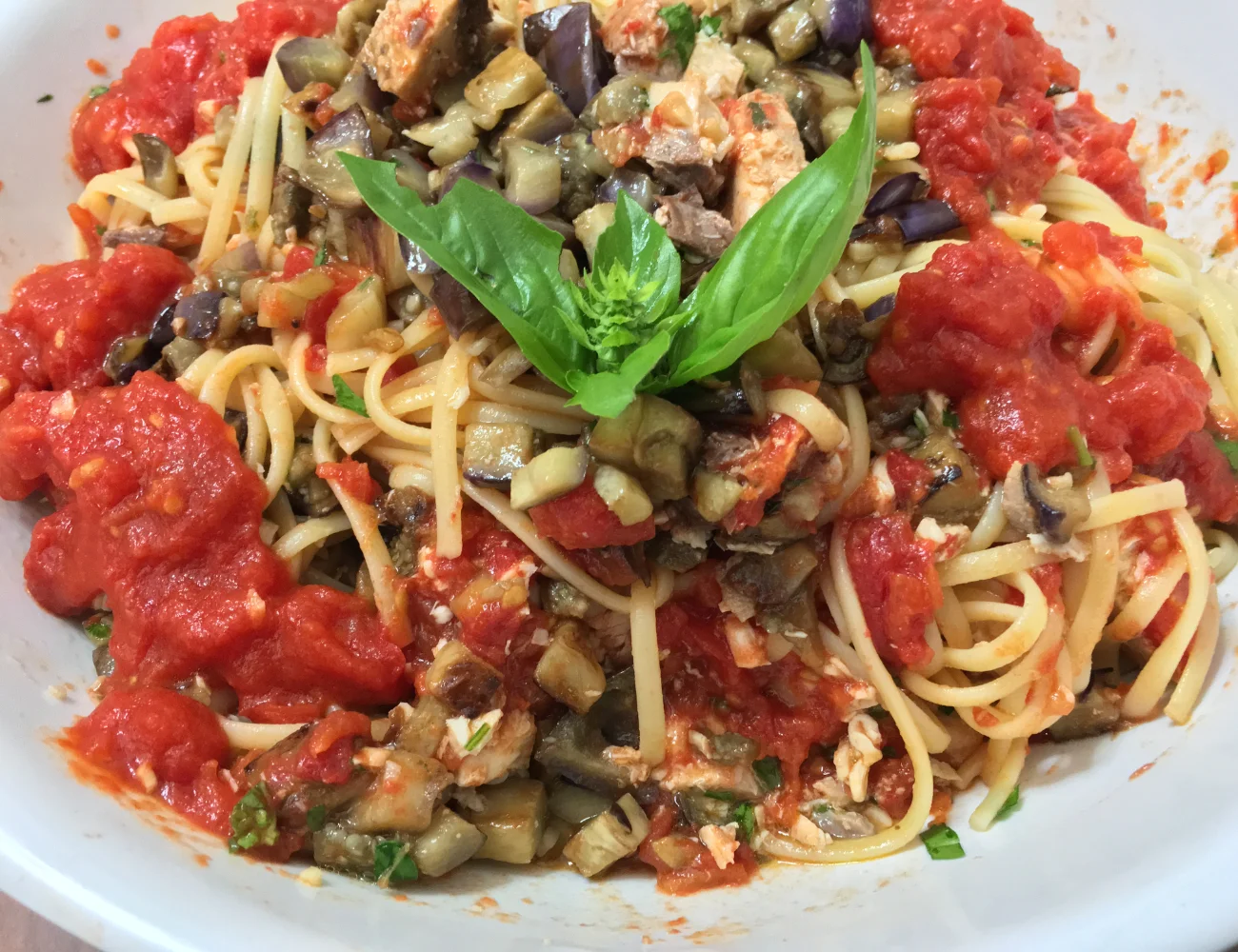 Sicily is well-known for it's seafood pasta dishes. This is one of our favorites! With fresh swordfish, eggplants and tomato sauce made (ideally) with fresh tomatoes, this dish is both hearty and incredibly tasty.
---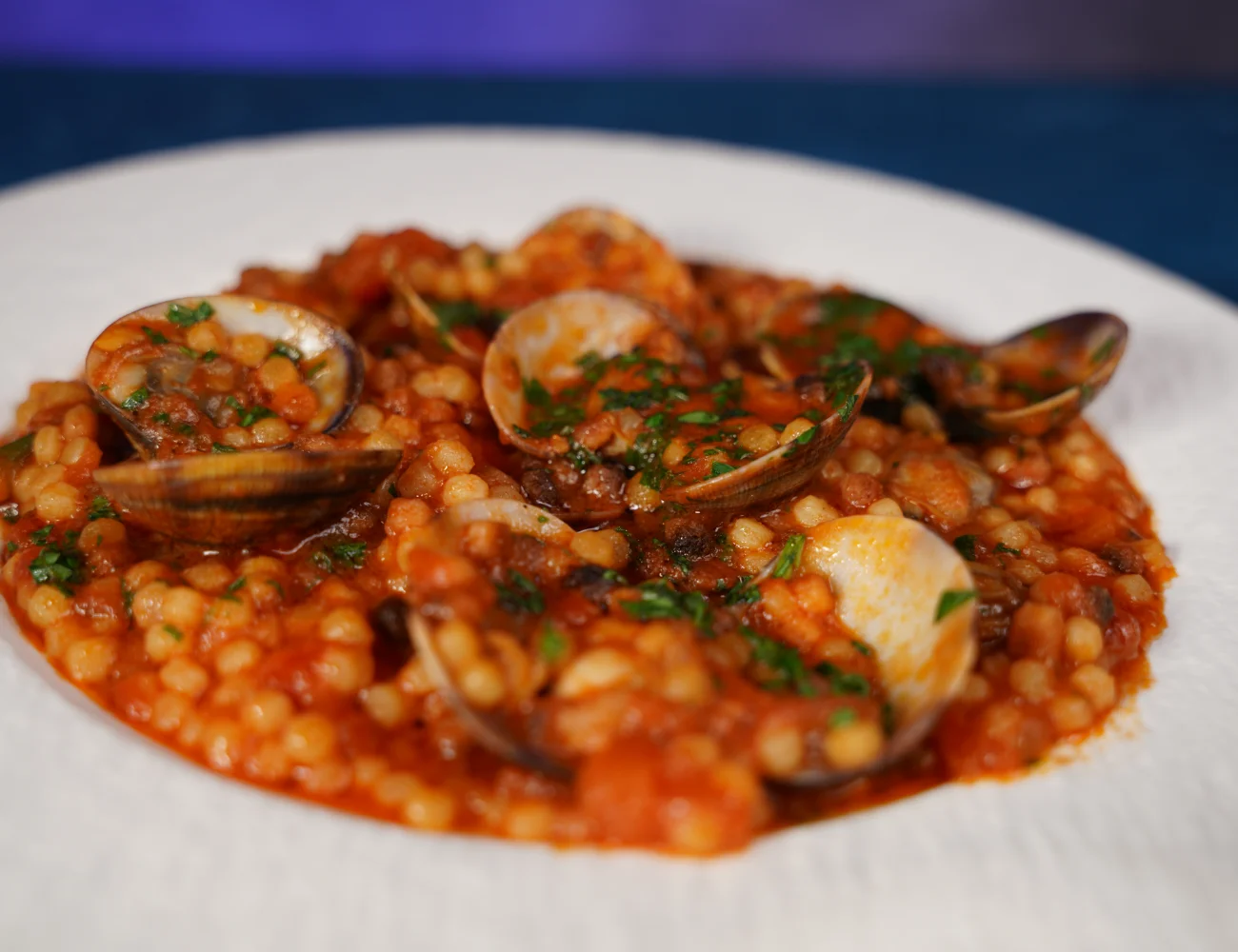 A traditional recipe from the romantic Italian island of Sardegna, this dish combines a traditional Sardinian pasta called fregola (fregula in Sardegna) with clams and/or mussels.
---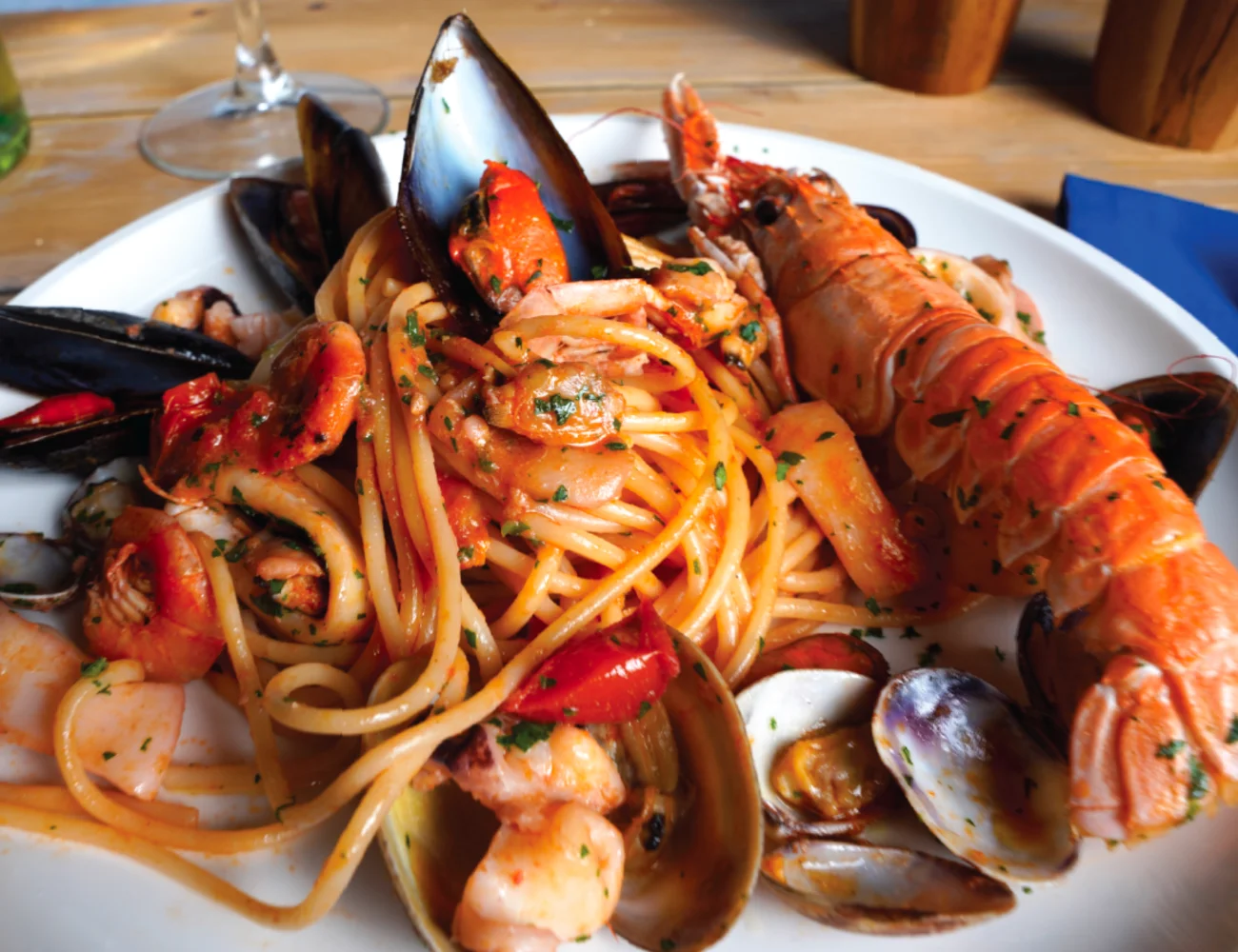 One of our favorite Valentine's Day recipes , this is the ultimate seafood spaghetti! A seafood extravaganza—with clams, mussels, shrimp and calamari—the sauce of this pasta is one of the best things we've ever put in our mouths!
---