What is Italian Sugo and what is the most popular Italian sugo recipe? Contrary to what many websites online will tell you, sugo in Italian simply refers to a sauce that is used for rice or pasta. It often contains tomato, but may not. If you don't believe us, take a look at this screenshot of a partial search on sugo on a website devoted to traditional Italian recipes in Italian (below). Some of these Italian sugo recipes contain duck (papera, anatra) and others even include fish (pesce).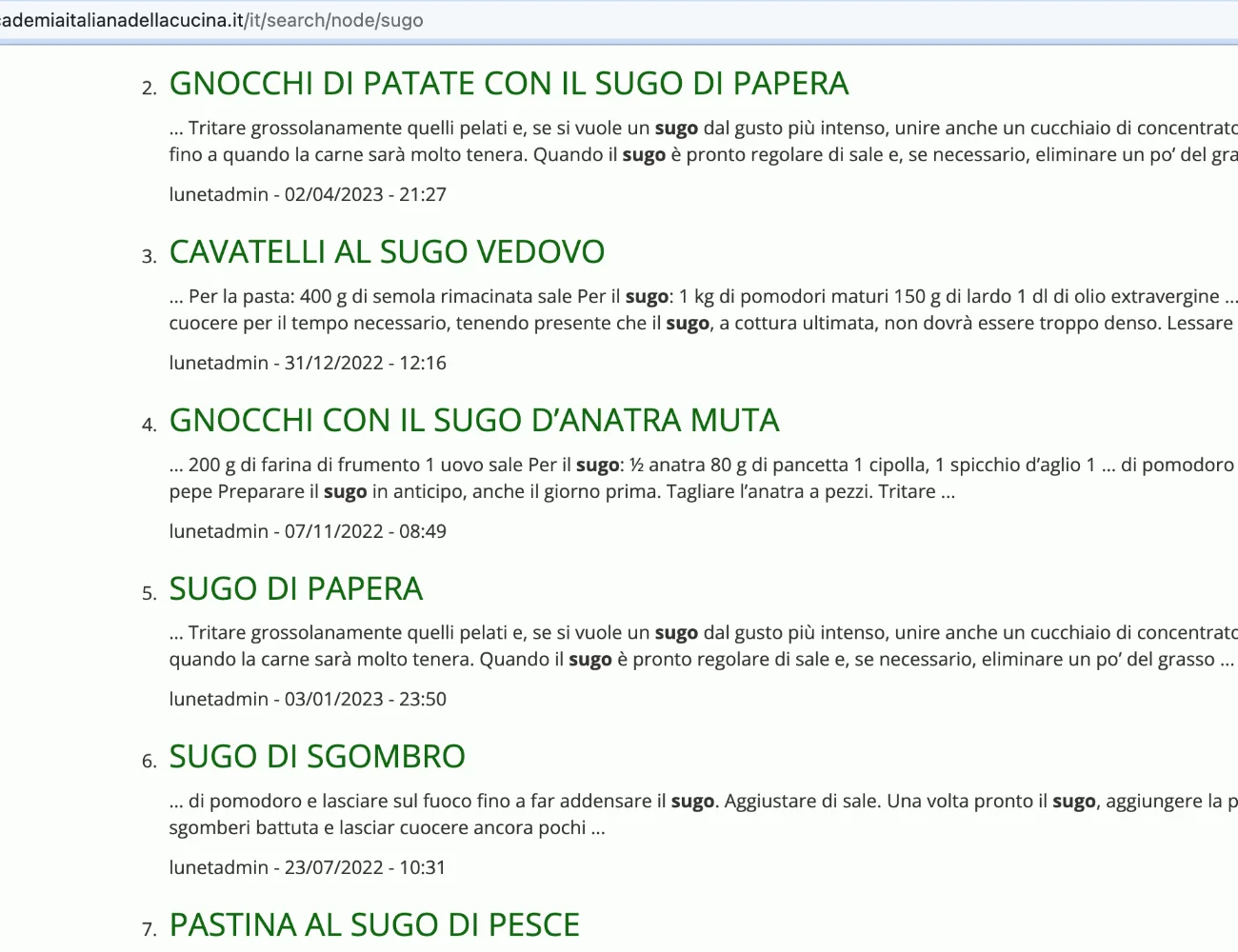 If by "Italian Sugo recipe," you are looking for a Sugo di Pomodoro (Tomato Sugo recipe) you'll want to check our recipe below.
---
How to Make Tomato Sauce with Fresh Tomatoes (an Italian Sugo di Pomodoro Recipe)
---
Other Sugo recipes? Here's a look at the top sugo recipes that Italians are searching for on YouTube (last time we checked). Keep reading for links to these sugo recipes on the PIATTO™ Recipes website! We've already covered Sugo di Pomodoro above.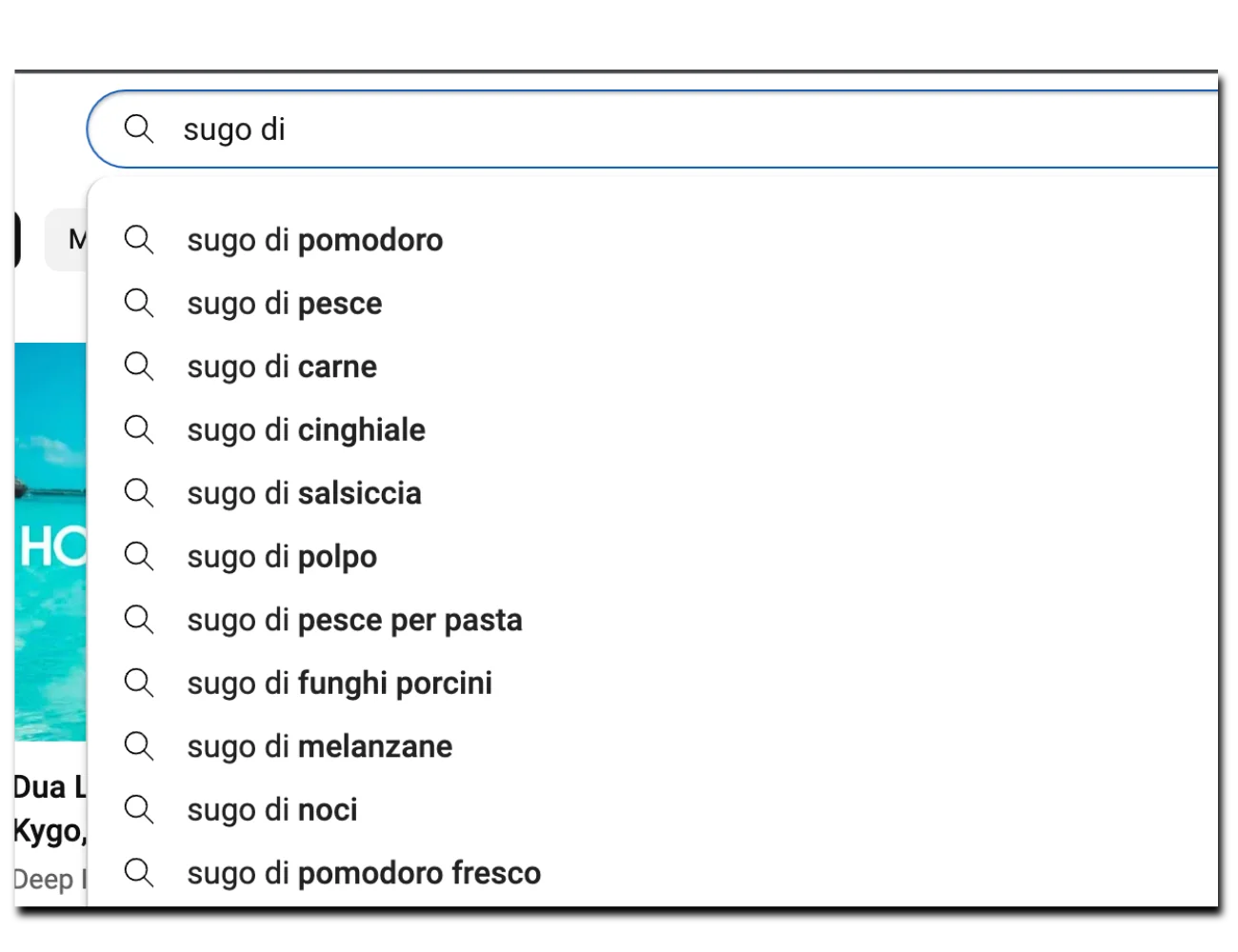 ---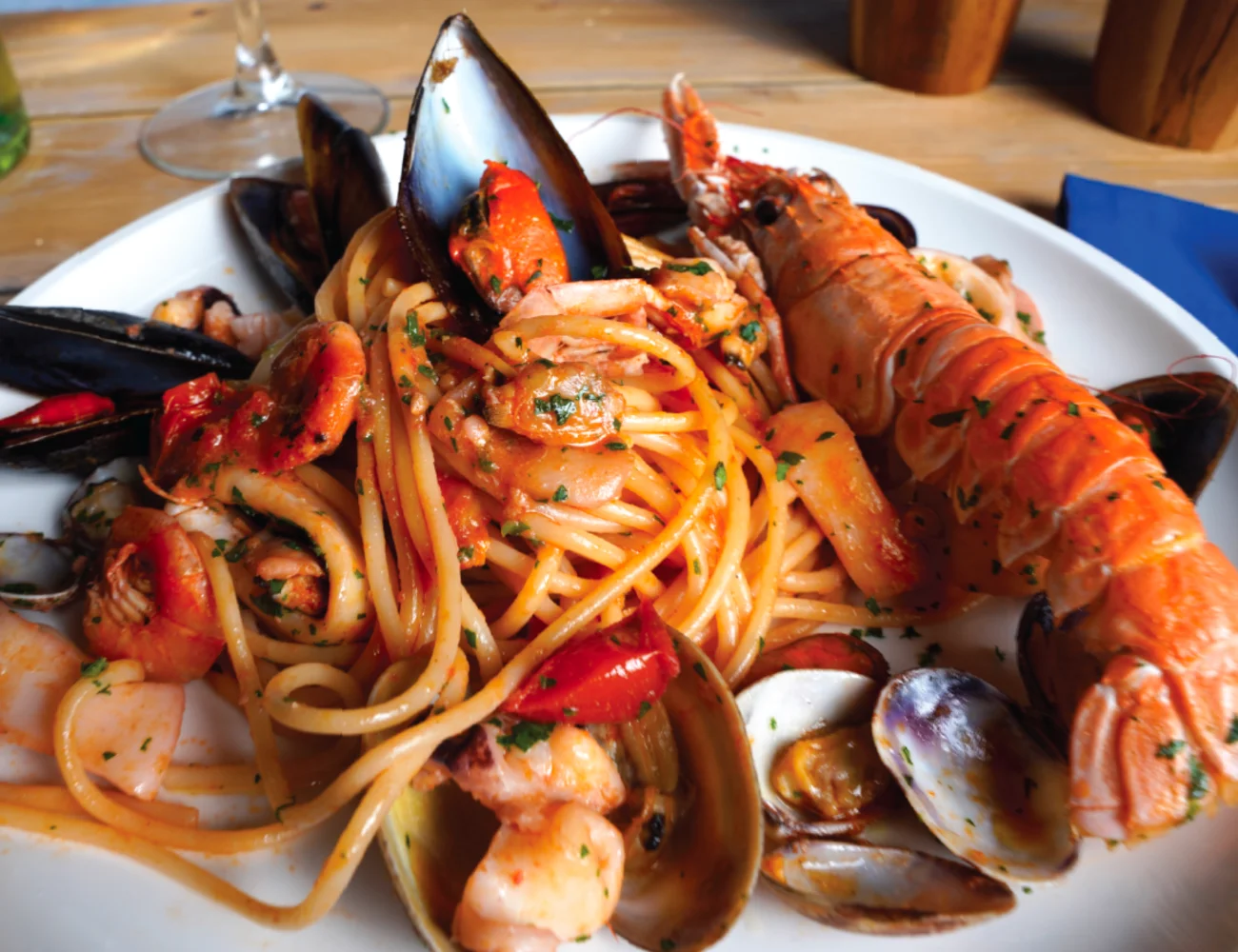 A seafood extravaganza! This delicious Italian pasta recipe has calamari, shrimp, clams, mussels and more!
---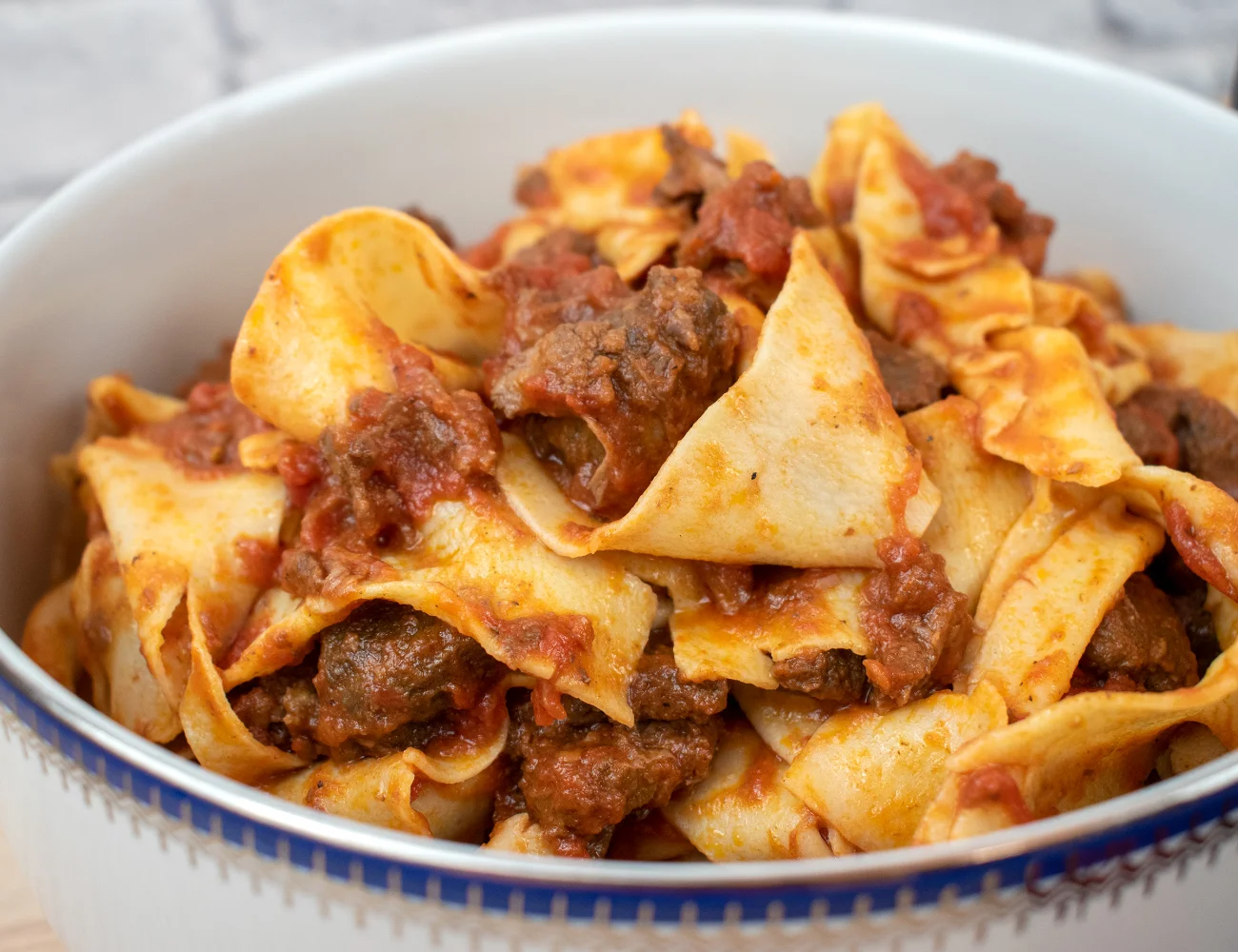 A classic Wild Boar Ragù recipe. Usually sugo with meat are called ragù, but in some regions in Italy, this recipe is called Sugo di Cinghiale.
---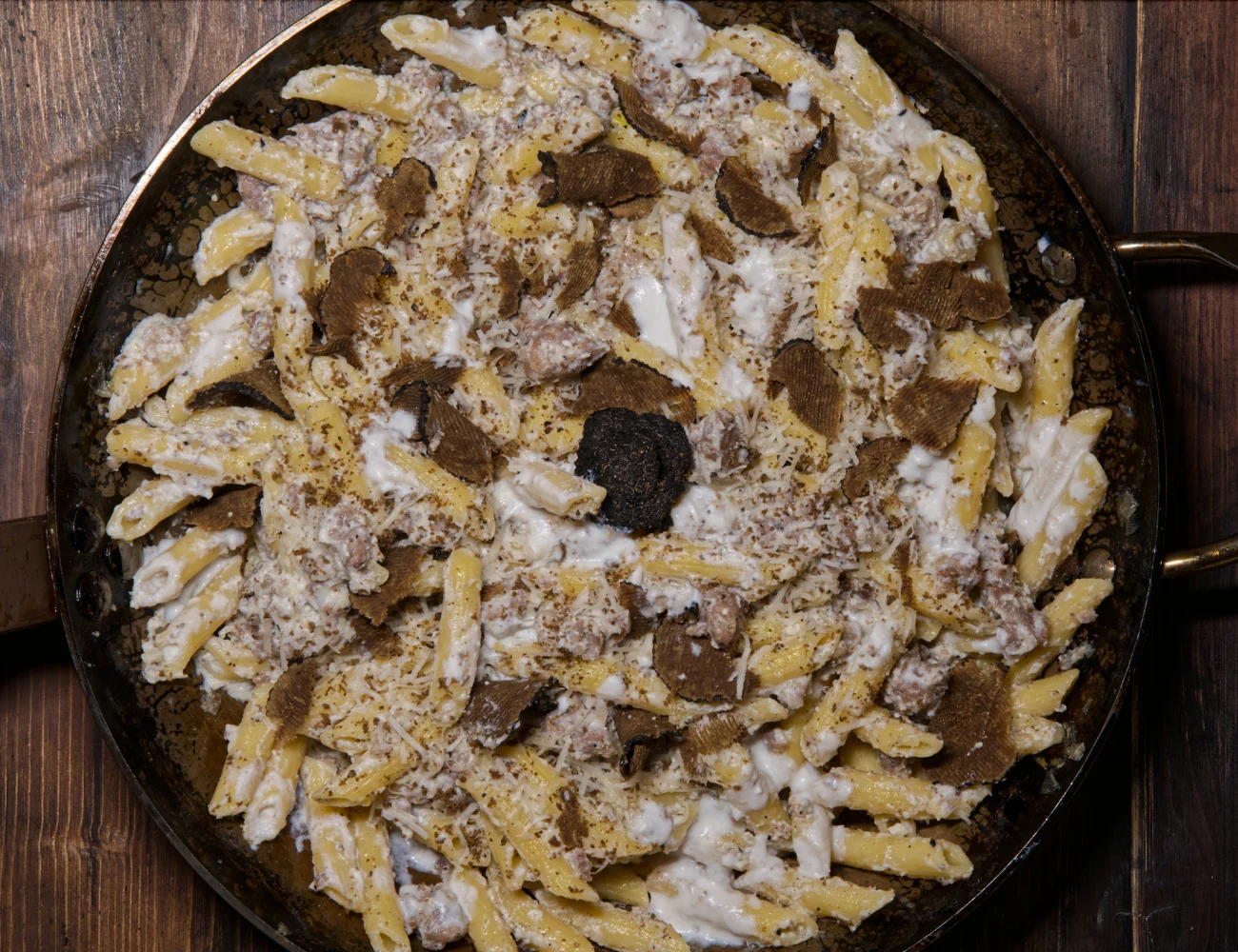 There are many ways to make Sugo di Salsiccia, but this Umbrian recipe with sausage, truffle and ricotta is a classic!
---
This Sicilian Eggplant Pasta Sauce recipe is to die for!
---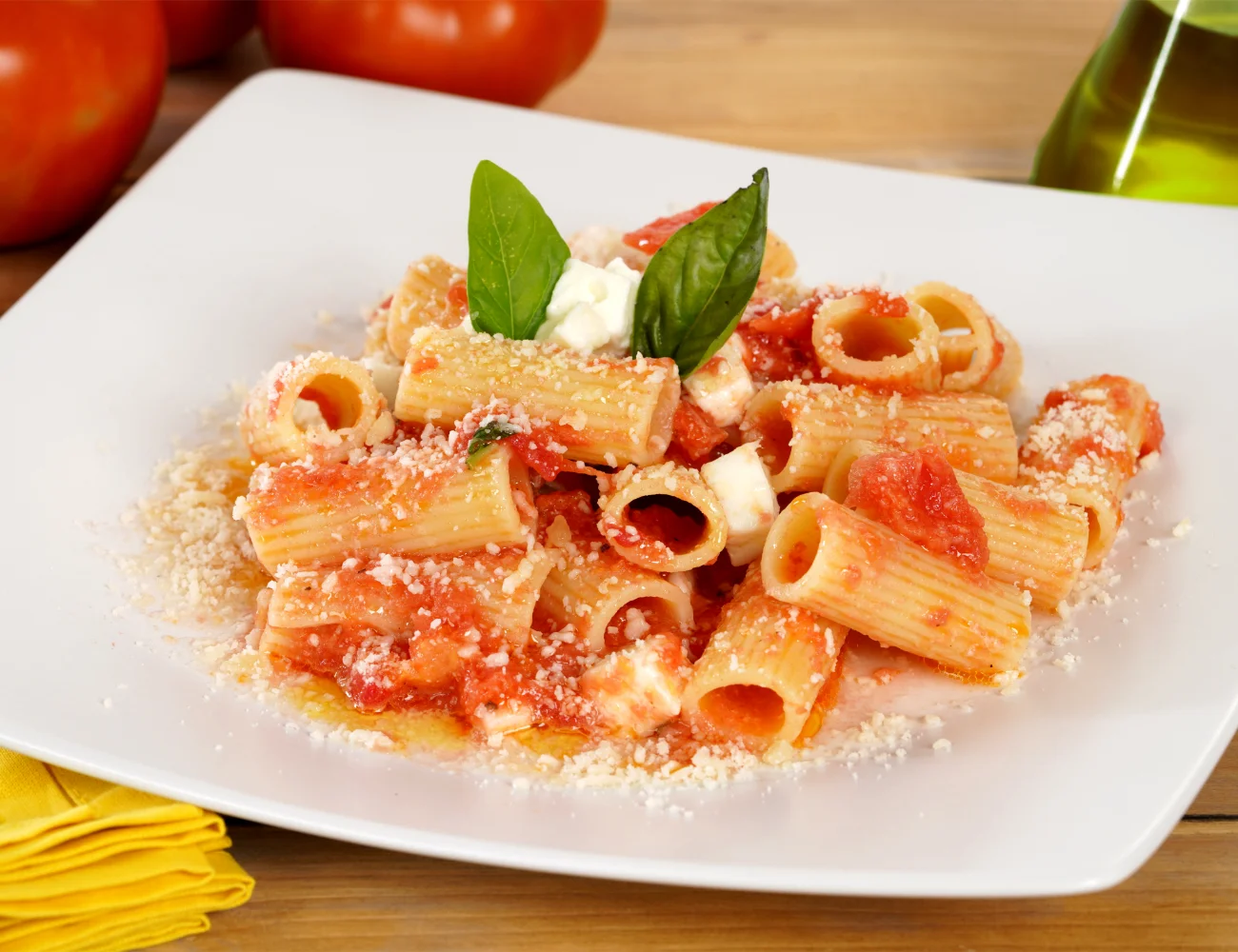 This is a fresh tomato pasta sauce recipe made with fresh tomatoes (skins removed) and flavored with garlic, olive oil and basil! It's a common fast and fresh pasta dish for summer lunches in Italy.