Limoncello is probably Italy's best known liquor! This authentic Italian Limoncello recipe was filed with the Accademia Italiana della Cucina and is a traditional recipe of the Campagna region. We've translated it into English below for your convenience.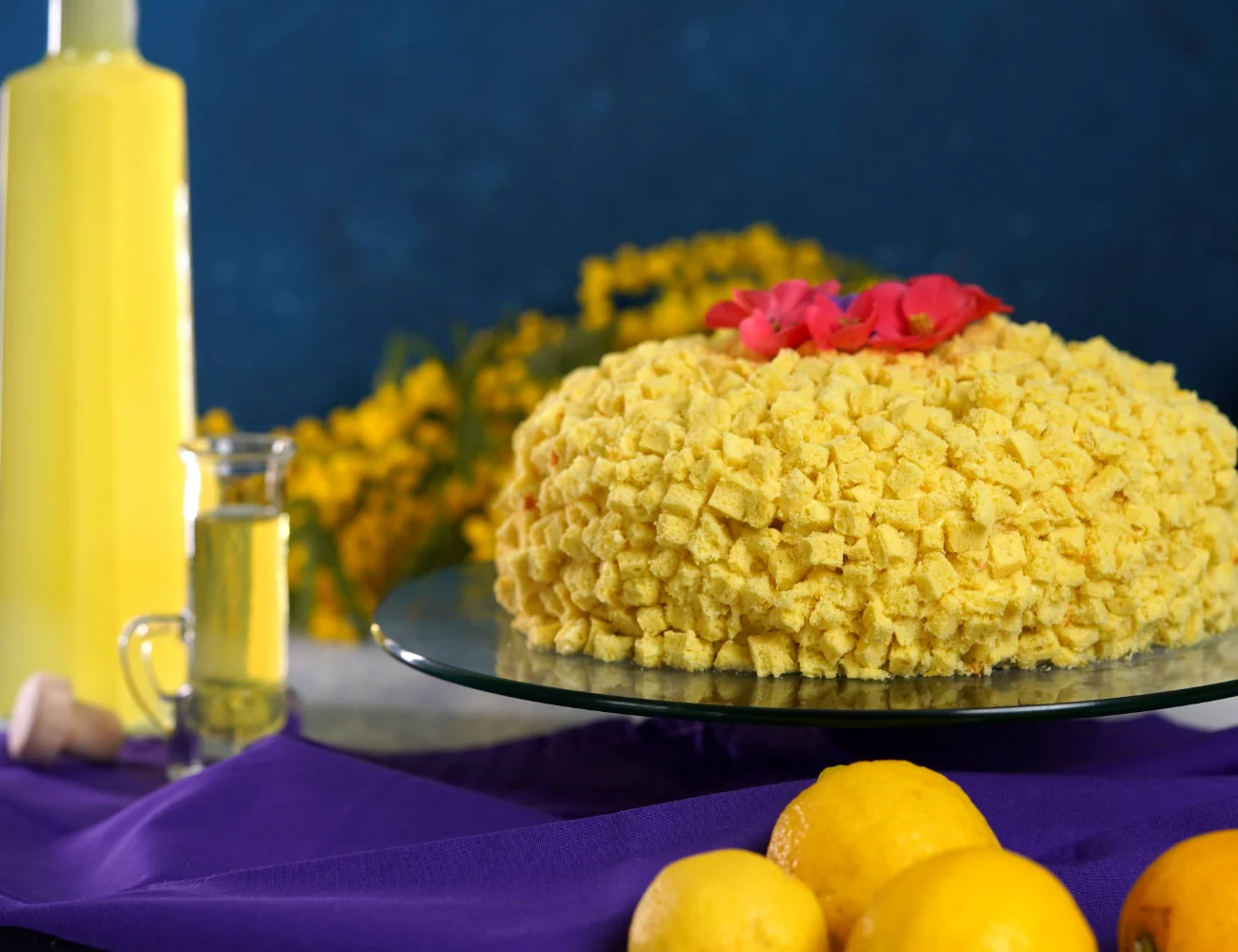 Italian Limoncello Recipe: Ingredients
Ingredients for 4
lemons: 5 yellow or green of medium size
fine granulated sugar: 70 g
pure alcohol for liquor: 1 liter
How to Make Italian Limoncello
Remove the skins of two lemons, ideally without taking the white part, and put them to infuse in alcohol in a jar that can be hermetically sealed. Leave it for 7 days.
On the seventh day, dissolve the sugar in a liter and a half of water over heat and after you have infused the zest, pour the mixture of water and sugar into the infused alcohol which in the meantime will have turned yellow or green [from the zest]. Leave it to rest for two or three days and finally filter it.
---
This English translation is Copyright PIATTO LLC © 2023; All rights reserved.
---
A Limoncello Cake!
Italy's famous Torta Mimosa (Italian Lemon Layered Cake) features layers of Pan di Spagna Sponge Cake soaked in Italian Limoncello!