French onion soup is not just a dish; it's a narrative of culinary artistry. It begins with the unassuming onion and elevates it to a level that could befit a royal feast. As the soup bubbles and simmers, the magic that unfolds beneath the grill is nothing short of mesmerizing.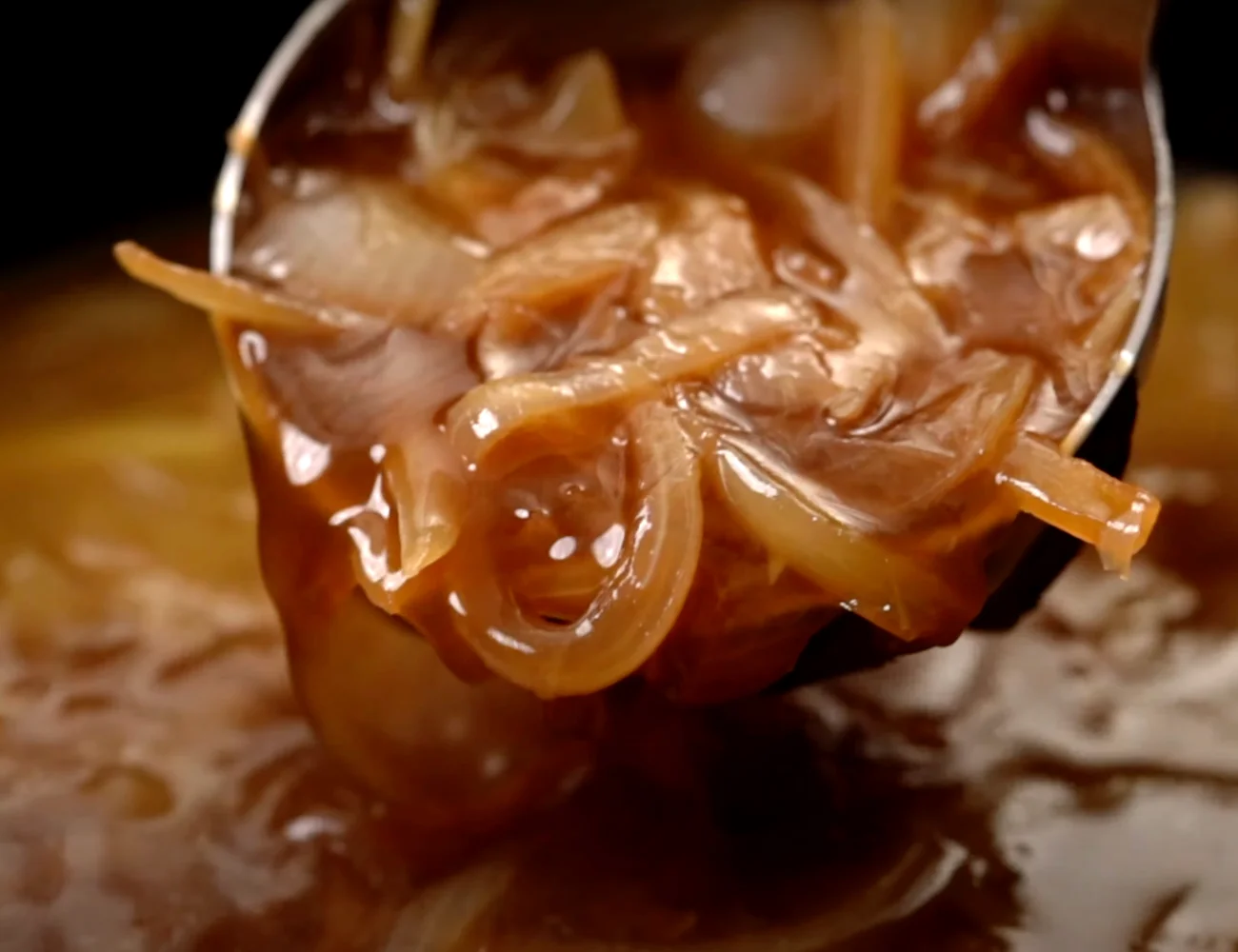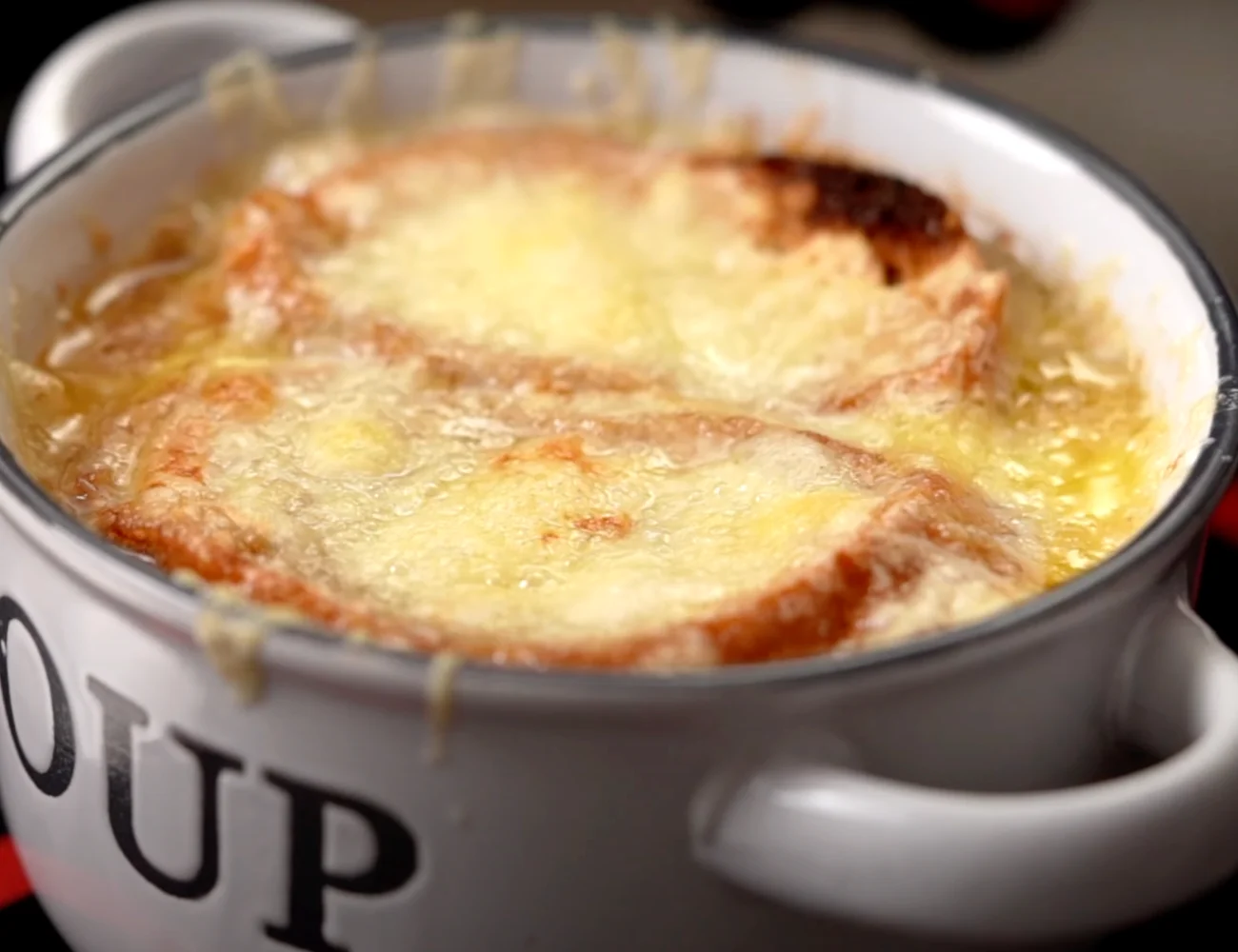 ---
Watch the Video Recipe!
Watch the video recipe for How to Make French Onion Soup with this recipe!
Subscribe to our YouTube Channel
More video recipes? Subscribe to our YouTube Channel (it's FREE) and click the bell to get notifications when we release a new video recipe!
---
The Essence of a Perfect French Onion Soup
The secret to a restaurant-quality French onion soup lies in its broth, specifically the 'fond brun'. This rich, gelatinous base is derived from the long cooking of bones and connective tissues, resulting in the hydrolysis of collagen. The outcome? A broth with a depth of flavor that's unparalleled. This is not your average supermarket broth; this is a culinary masterpiece. The 'fond brun' (brown stock) serves as a fundamental base in many dishes, from sauces to condiments. To learn how to make beef stock the classic French way, check out our recipe!
How to Make Beef Stock: Ultimate French Recipe for Fond Brun
Discover the ultimate guide on how to make beef stock the French way with our Fond Brun recipe. Elevate your culinary game with this rich, flavorful base that's a cornerstone of French cuisine.
Check out this recipe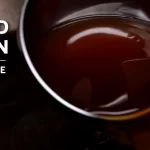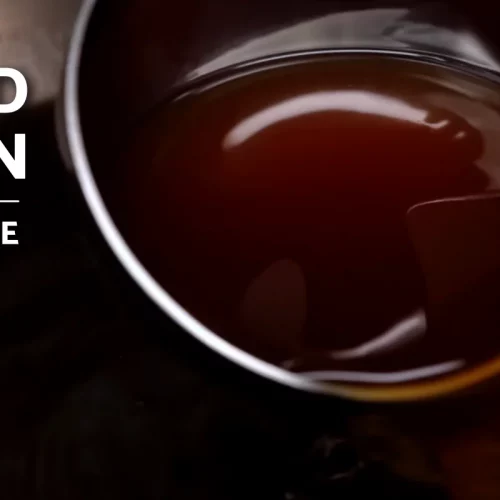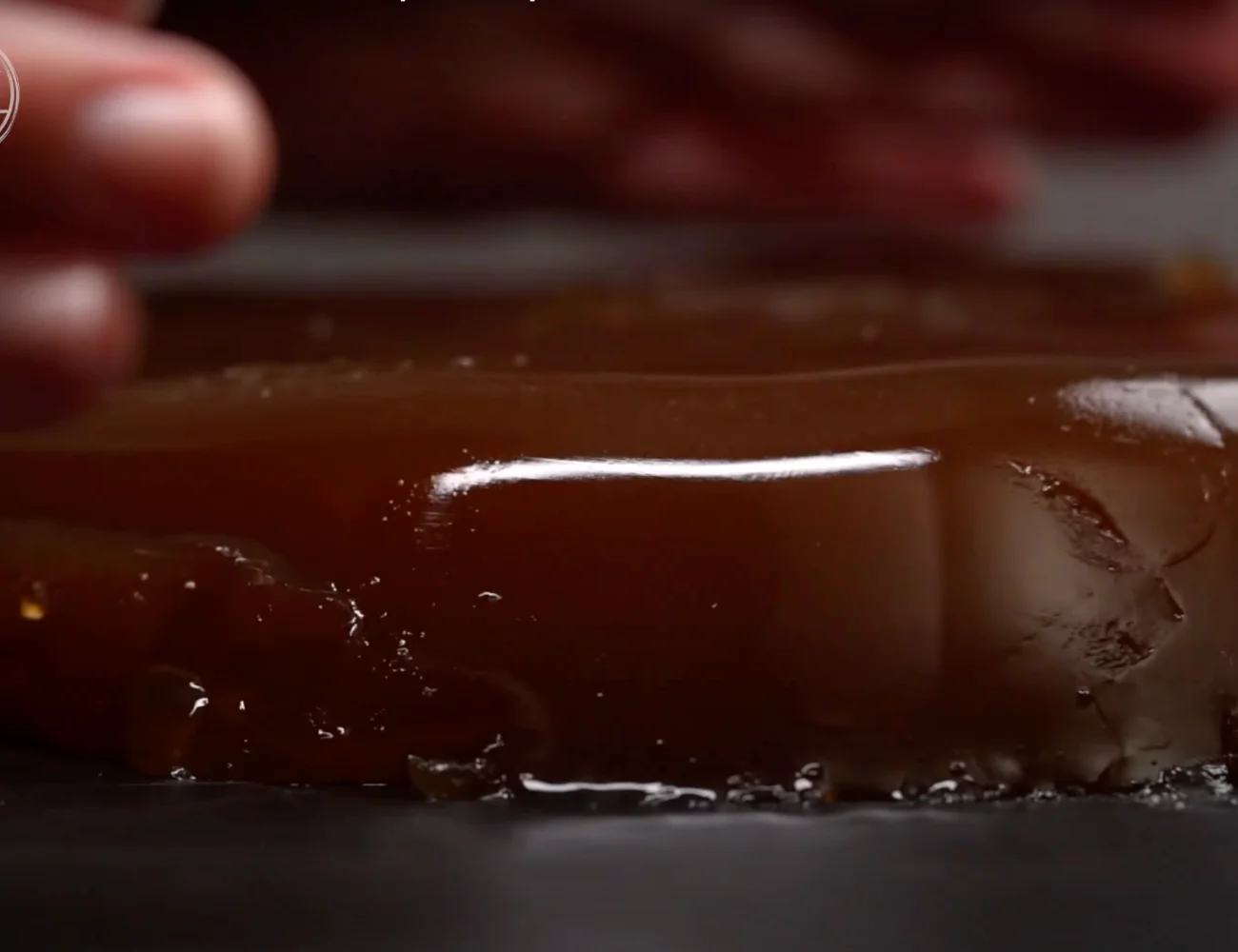 ---
How to Make the Best French Onion Soup
1. Caramelized Onions: Begin with sweet onions.The key is to slice them in a manner that they nestle perfectly on a spoon—not too big, not too small. The caramelization process is crucial. Preferably using a large Lyonnaise saucepan, melt butter with a hint of oil to prevent burning. The onions should sizzle but not lose too much moisture. The trick? Let them be, flipping them only occasionally. Allow them to caramelize without constant stirring. The result is a beautiful golden hue that's essential for a genuine French onion soup.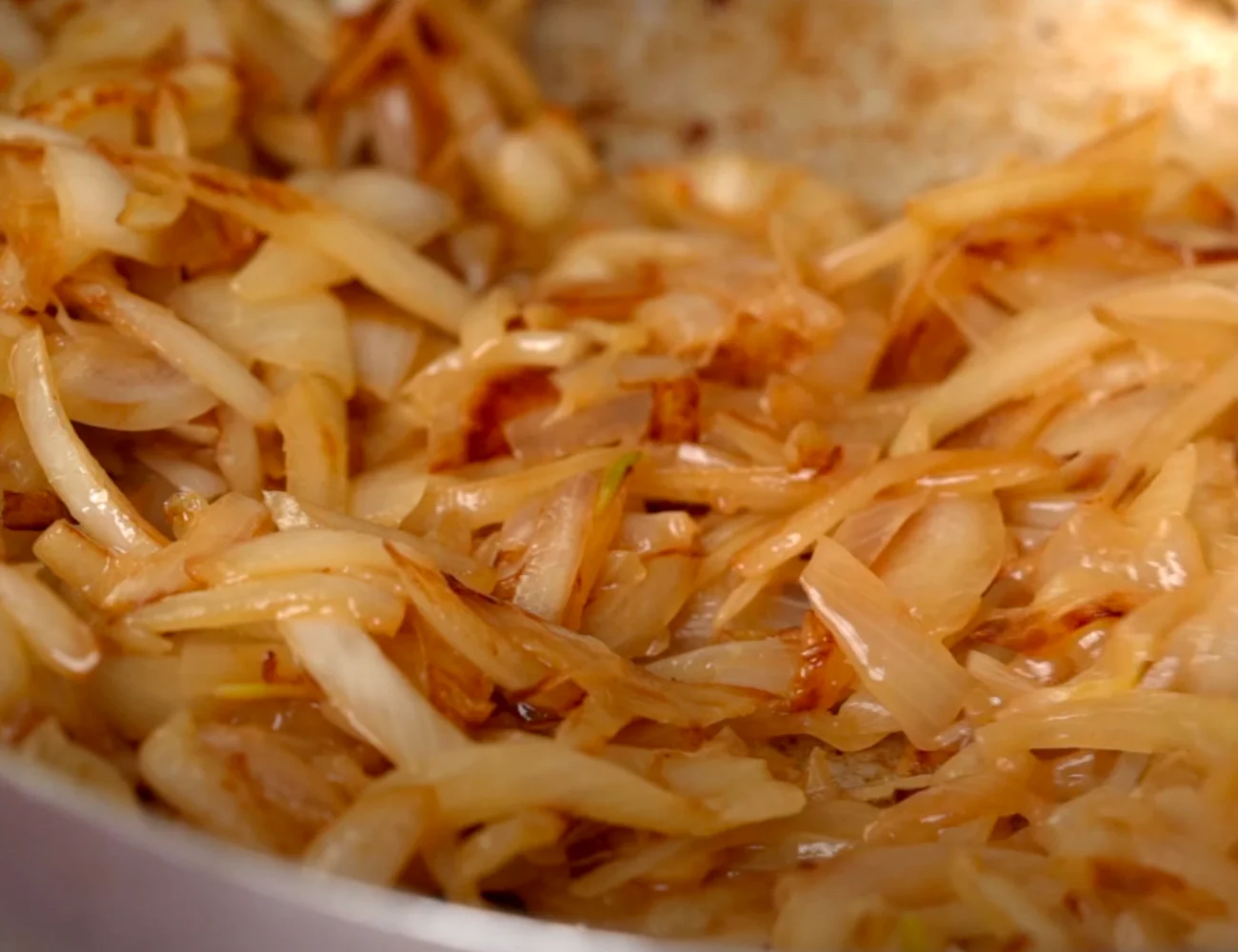 2. Bread Preparation: Before diving into the cooking, prepare the bread that will crown your soup. Opt for a traditional baguette, cutting it into slices about one and a half centimeters thick. Toast them in the oven at 492°F (200ºC) for about 10 minutes on each side. For an added layer of flavor, rub the toasted slices with garlic. However, this step is optional and can be skipped based on personal preference.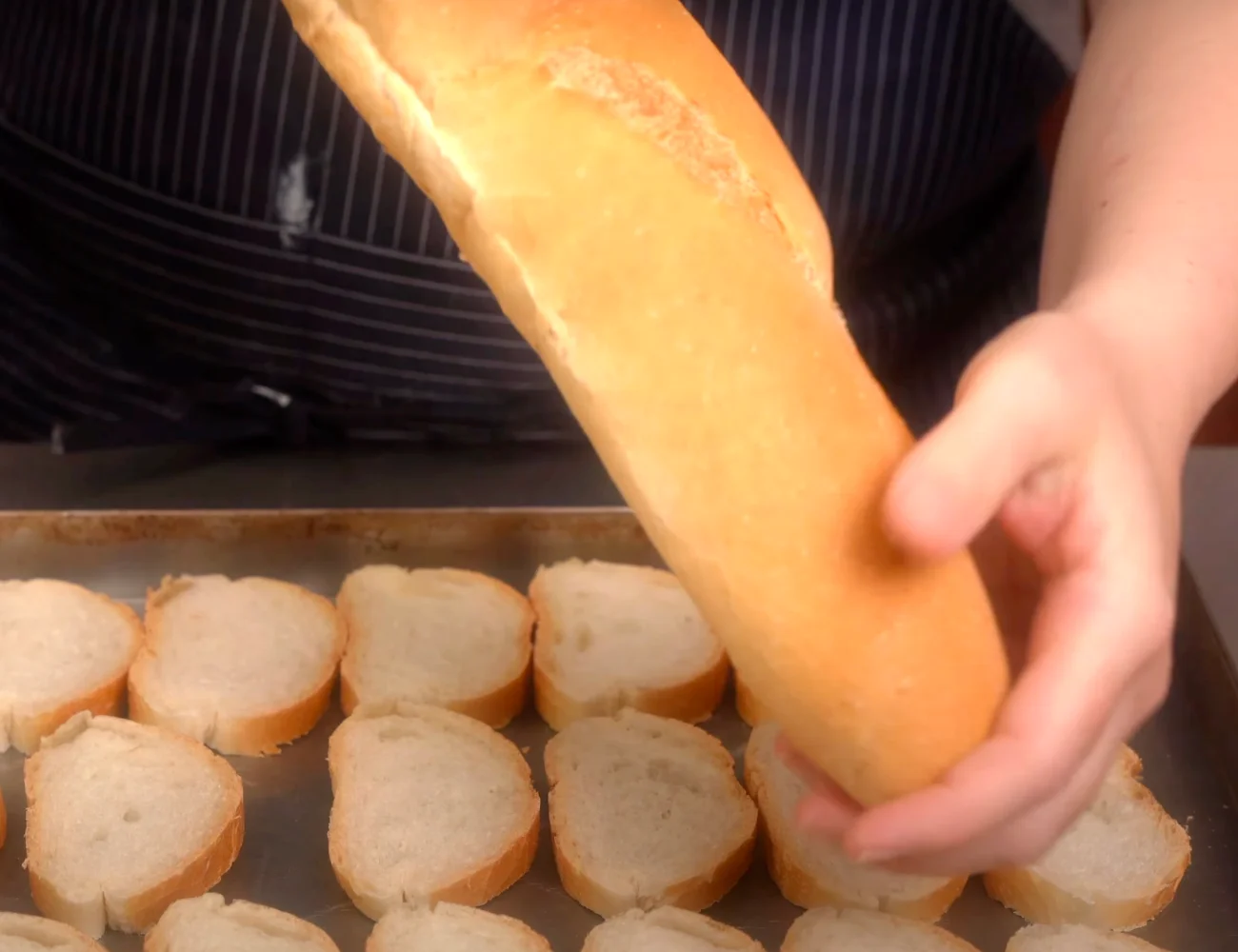 3. Bringing it Together: Once the onions are caramelized, de-glaze the pan with Chardonnay, introducing a sour note to balance the sweetness of the onions. Introduce the 'fond brun' to the onions and let the mixture simmer for about 45 minutes. The broth should reduce by about a quarter, intensifying the flavors. Season with salt, but exercise caution to avoid over-salting.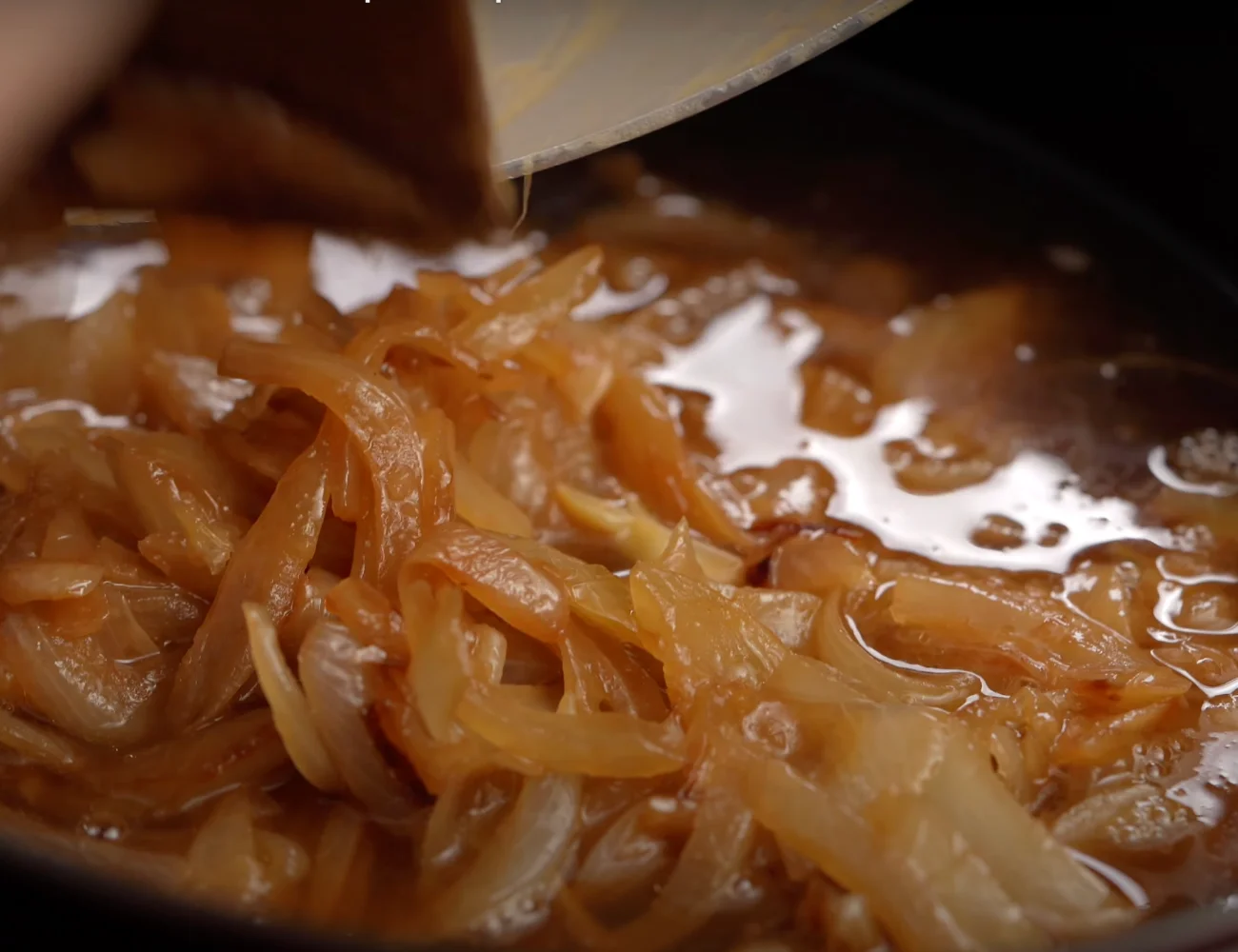 4. The Final Touch: Pour the soup into bowls, and elevate it with the addition of cheese and toasted baguette slices. Gruyère is the cheese of choice, its richness complementing the soup perfectly. Place some cheese beneath the baguette slice, cover with more cheese, and grill until it's perfectly gratinated.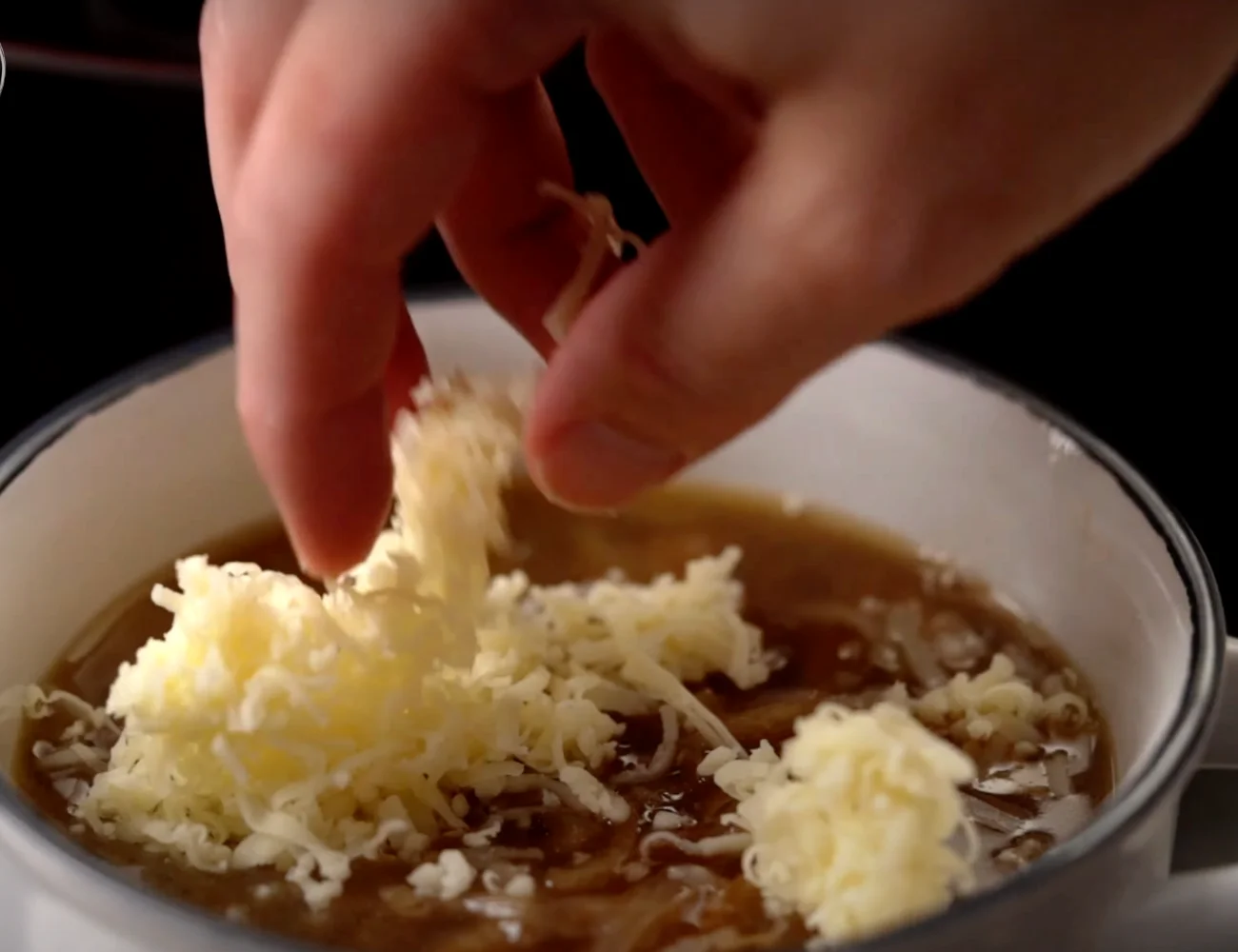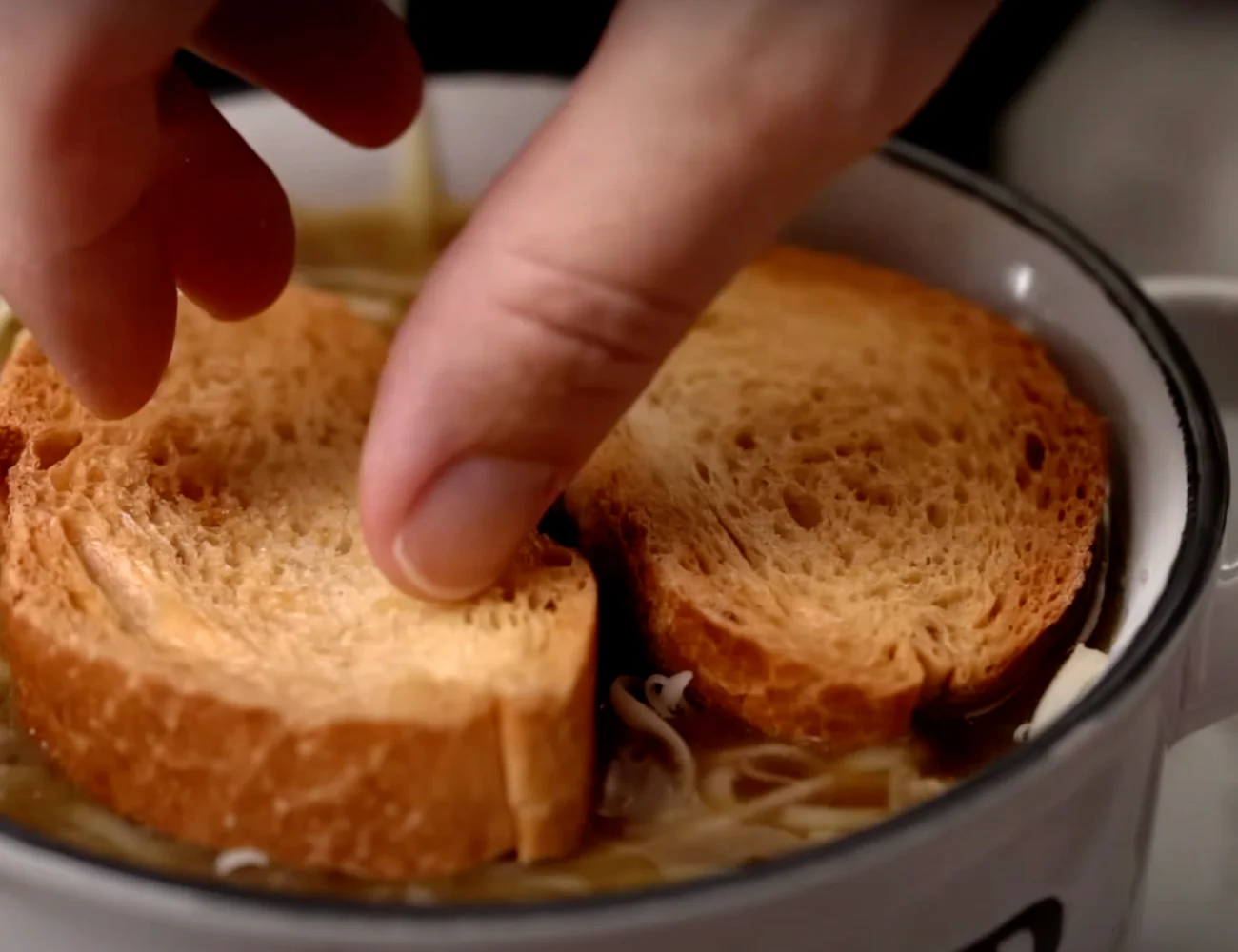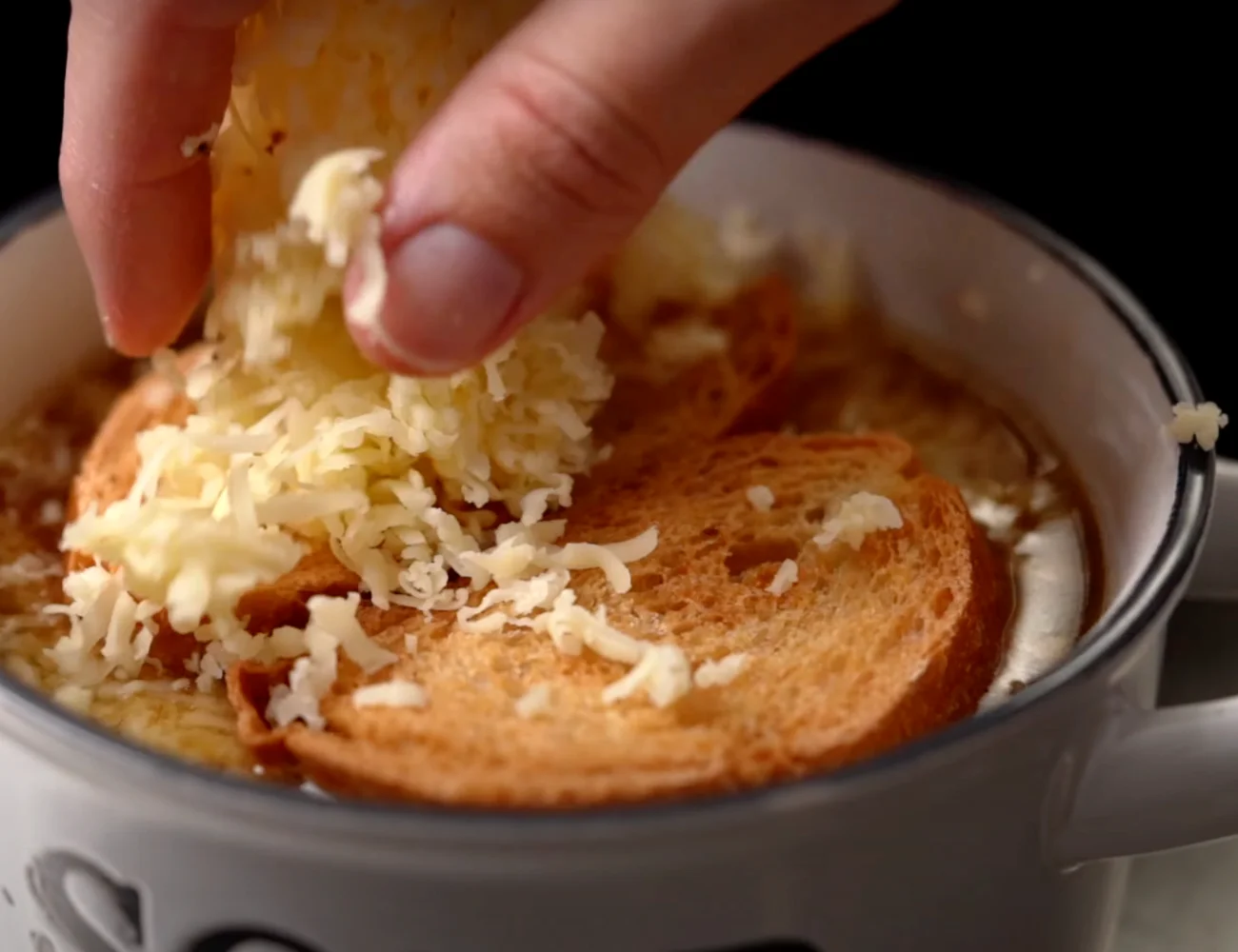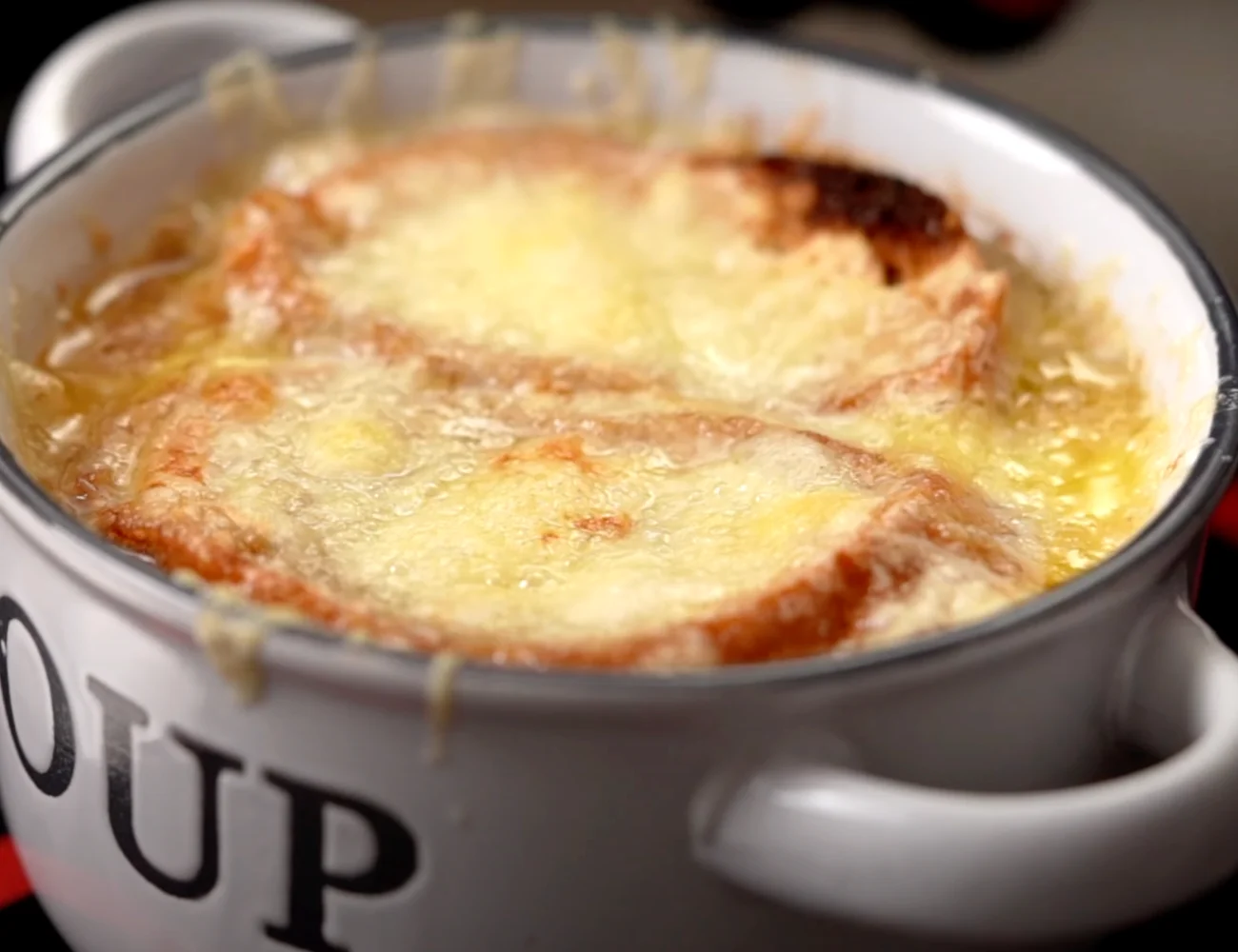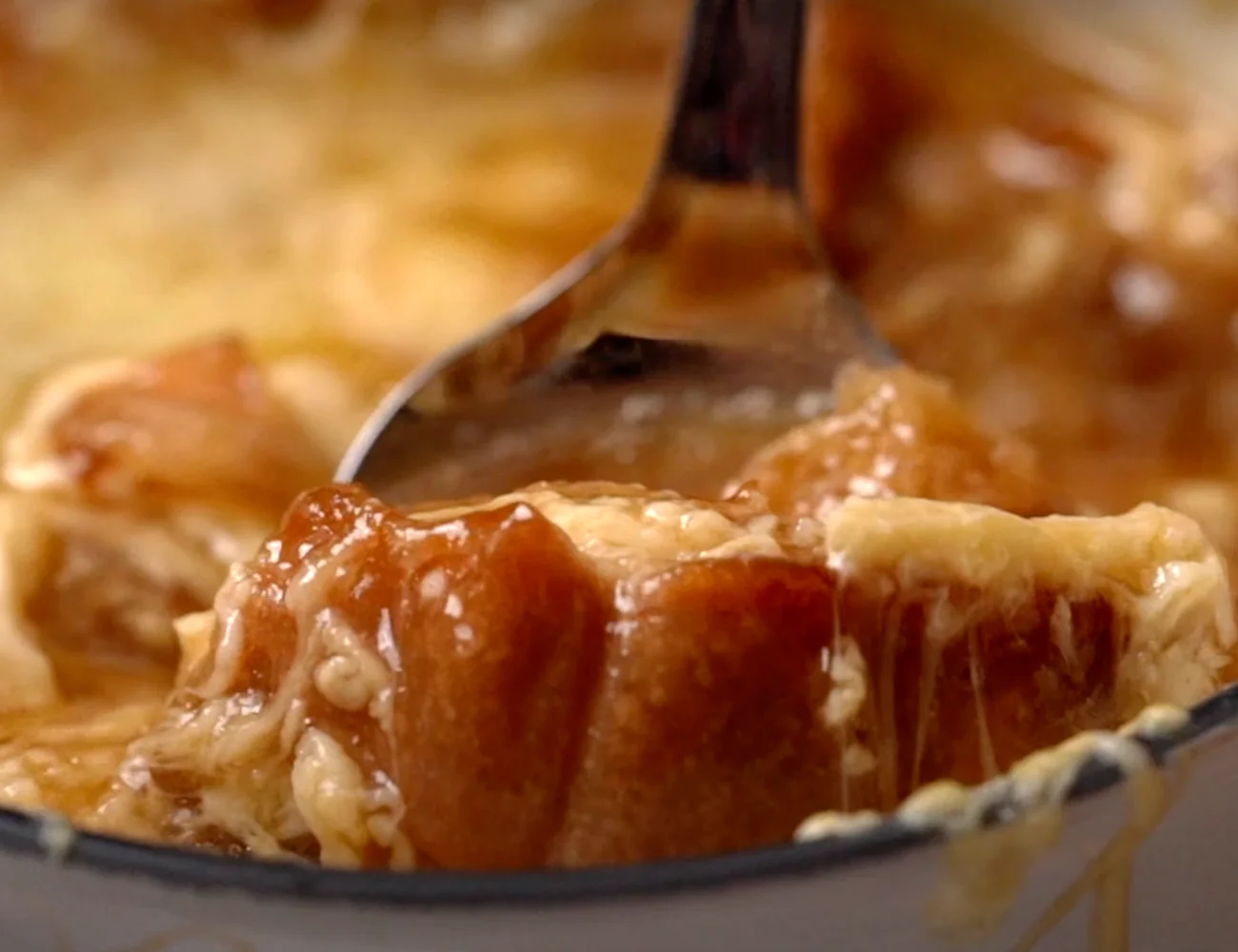 Making Fond Brun: Tips
Here are some tips you'll want to keep in mind to make the ultimate Fond Brun:
Quality Bones: Start with high-quality bones, preferably from grass-fed animals. This will ensure a richer flavor and better gelatin extraction.
Roasting: Don't rush the roasting process. This step is crucial for developing the deep color and flavor of the stock.
Skimming: Regularly skim off impurities and foam that rise to the surface during simmering. This will result in a clearer stock.
Avoid Stirring: Resist the urge to stir the stock frequently. Excessive stirring can make the stock cloudy.
Slow Simmer: A gentle, slow simmer (not a rolling boil) is key. This helps in flavor extraction and ensures clarity.
Cooling: Use an ice bath to cool the stock quickly. This not only helps in preserving the flavor but also reduces the risk of bacterial growth.
Storage: If storing for extended periods, consider freezing the stock in portion-sized containers or ice cube trays for easy use later.
Fat Cap: After refrigeration, a layer of fat may solidify on the surface. This acts as a natural preservative. You can remove and discard it before using the stock or use it for cooking.
Skill Level: While the steps are straightforward, the process requires vigilance, especially during the roasting and simmering stages.
Time-Consuming: A proper fond brun can take several hours to prepare, especially when considering the simmering time required to extract flavors.
Roasting bones and mirepoix produces a rich, savory aroma that some find appealing… and others find intolerable and nauseating!
Escoffier's classic recipe for Fond Brun calls for a lot of roasted bones. However, if you are at all sensitive to smells (or anyone in your house is), we recommend simply adding some pieces of meat 'bone in' to the roasting pan. This will significantly reduce the smell of roasting bones that many find unpleasant.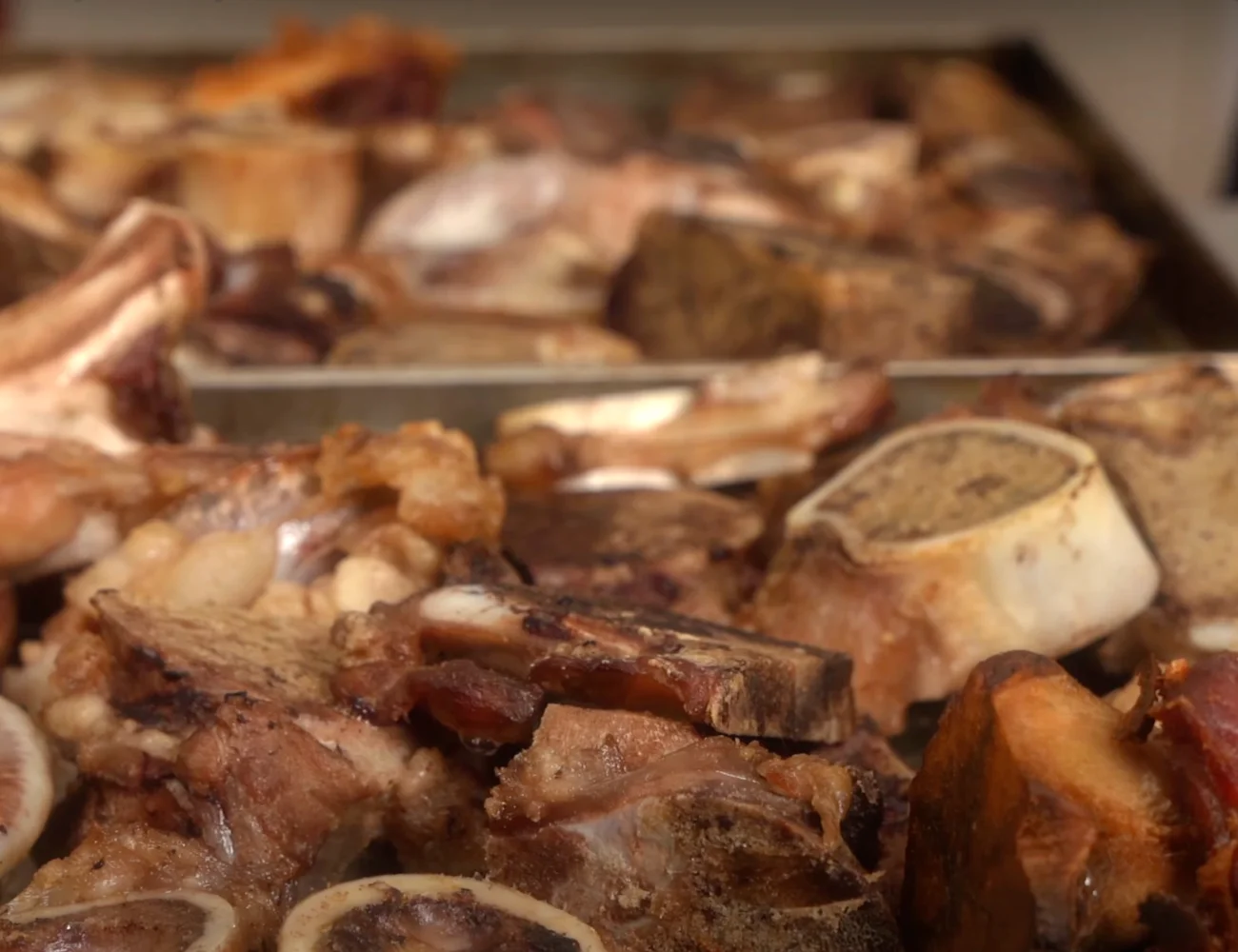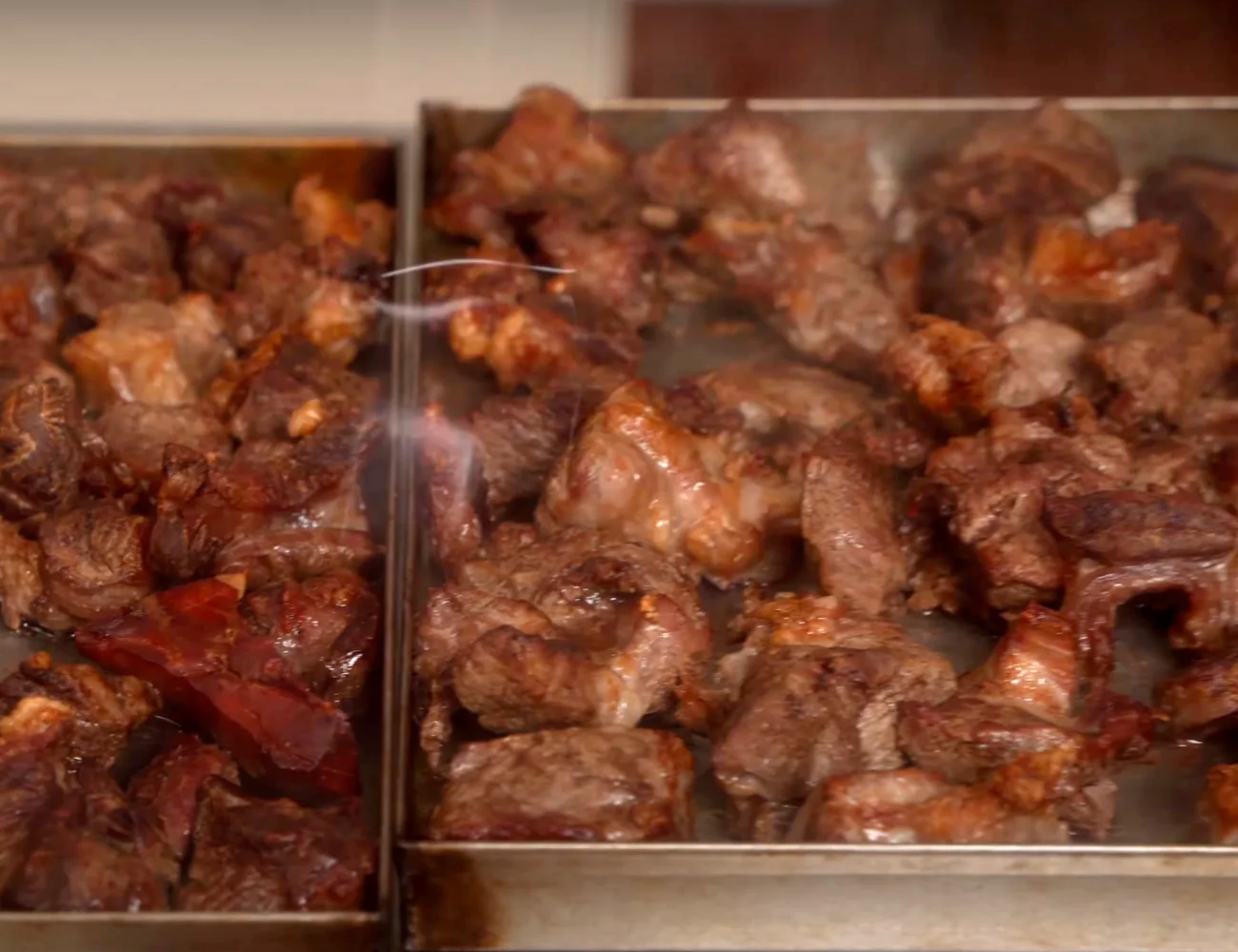 In summary, while making "fond brun" the traditional way isn't necessarily difficult, it does require patience and a bit of know-how. The resulting rich, flavorful stock is well worth the effort, especially for dishes where the broth plays a starring role.
A Historical Note
French onion soup's origins can be traced back to ancient Roman times, but it was in France that it truly found its identity. The modern version of the soup, with beef broth and caramelized onions, became popular in the 18th century.
PIATTO's fond brun recipe is based on that of Auguste Escoffier, the renowned French chef. You can find Escoffier's 'fond brun' recipe in his seminal work, "Le Guide Culinaire"—available on Amazon translated into English and in the original French (affiliate links).
Conclusion
French onion soup is more than just a dish; it's an experience. It warms the heart and soul, especially on cold days. Whether you're a seasoned chef or a home cook, this soup is a testament to the beauty of simplicity in cooking. Don't forget to share your own versions and experiences with this timeless classic. And if you think ours is the best French Onion soup recipe you've ever tasted, we'd love for you to leave us a comment!
---
As an Amazon Associate, we earn from qualifying purchases. This means at no extra cost to you, PIATTO may earn a small commission if you click the links and make a qualifying purchase.
---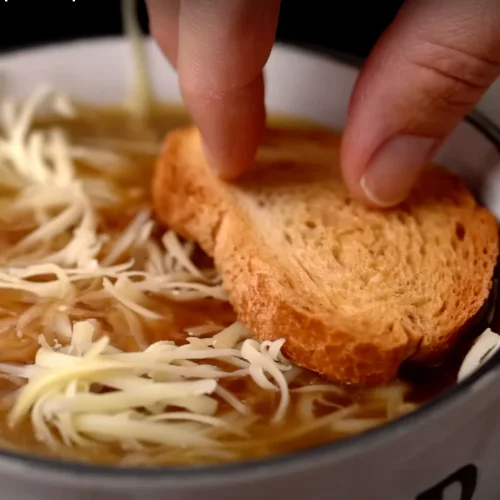 Best French Onion Soup Recipe
The classic French Onion Soup recipe is also the best! A rich and savory soup base and perfectly caramelized onions topped with bread and gooey French Cheese.
Equipment
1 large stock pot or dutch oven
Ingredients
3.3

lb

yellow onions

preferably, sweet

6 ½

cups

brown stock ('fond brun')

Learn how to make beef stock (fond brun) with our recipe!

3 ½

tbsp

unsalted butter

2

tbsp

olive oil

½

cup

dry white wine

such as Chardonnay

3 ½

oz

gruyère

fine salt

to taste

8

slices

baguette

1

handful

chives

optional; minced for topping

1

tbsp

tarragon

optional; minced

1

tbsp

chervil

optional; minced

fresh garlic

optional; to rub on toasted slices of bread
Instructions
Caramelize the Onions
Peel and slice the onions into bite size pieces that fit nicely into a soup spoon.

In a large saucepan, melt the butter and olive oil over medium-high heat.

3 ½ tbsp unsalted butter,

2 tbsp olive oil

Add the onions to the melted butter, spreading them across the entire pan to maximize their contact with the bottom of the pan. Cook the onions over medium-high heat until golden brown.

Stir the onions occasionally to prevent burning, however not too often. We want the onions to have time to caramelize on all sides.

When the onions are caramelized, de-glaze the pan with some white wine.
Make the French Onion Soup
Warm the brown stock (or homemade Fond Brun).

6 ½ cups brown stock ('fond brun')

Add the caramelized onions to the warmed stock. Simmer over low heat for 3-4 hours.

After the soup has cooked (and reduced a little), add salt to taste. You can also add some minced chervil and tarragon at this time as well (optional).

fine salt,

1 tbsp tarragon,

1 tbsp chervil
Prepare Bread and Cheese
While the soup simmers, prepare the toast. Cut a baguette into ¾ inch (1.5 cm) thick slices. Arrange the slices of bread in a single layer on one or more baking sheets.

Toast the bread slices in a 400°F (200°C) static oven for around 8-10 minutes a side.

You can rub a bit of fresh garlic across the surface of the toast for extra flavor!

Grate the Gruyere cheese.
Finish the French Onion Soup
Serve the French Onion Soup in oven-safe bowls. Top with some fresh chives (optional).

Add a generous layer of grated cheese on top of the soup in each bowl. This is important! It provides a barrier between the bread and soup so the bread does not become too soggy too quickly.

Add 2 slices of toasted bread on top of the cheese in each bowl.

Top with more grated cheese

Pop the bowls of soup in the oven under the 'broil' setting just until the cheese melts—around 3 minutes, depending on your oven. Position the rack in the top ⅓ of the oven. Serve!
Video
Notes
Prep Time Does Not Include Making Homemade Fond Brun!
Make homemade Fond Brun in big batches in advance of making French Onion Soup. For this reason, the prep time in this recipe does not include the making of the Fond Brun (brown stock).
Check out our recipe to learn how to make beef stock the French way.
Alternatives to Making Fond Brun?
Use a rich, high-quality commercial beef stock or 'bone broth.'