Ah, the eternal struggle—you aim to be the Grill Guru, but your family turns into a panel of finicky food critics, bemoaning undercooked morsels one minute ("salmonella!") and lamenting over leather-like steaks the next. We get it, and guess what? Your culinary salvation is here: a digital meat thermometer with probes. Say goodbye to the guessing game and hello to perfectly cooked feasts every time! Precision is the linchpin of culinary artistry, especially when it comes to cooking meat and fish. The difference between a succulent steak and a culinary catastrophe can be a matter of degrees—quite literally. That's why a reliable digital meat thermometer is an indispensable tool in any kitchen. In this article, we'll delve into the nuanced criteria for choosing the best digital meat thermometer and share what we use right now in the PIATTO™ kitchen.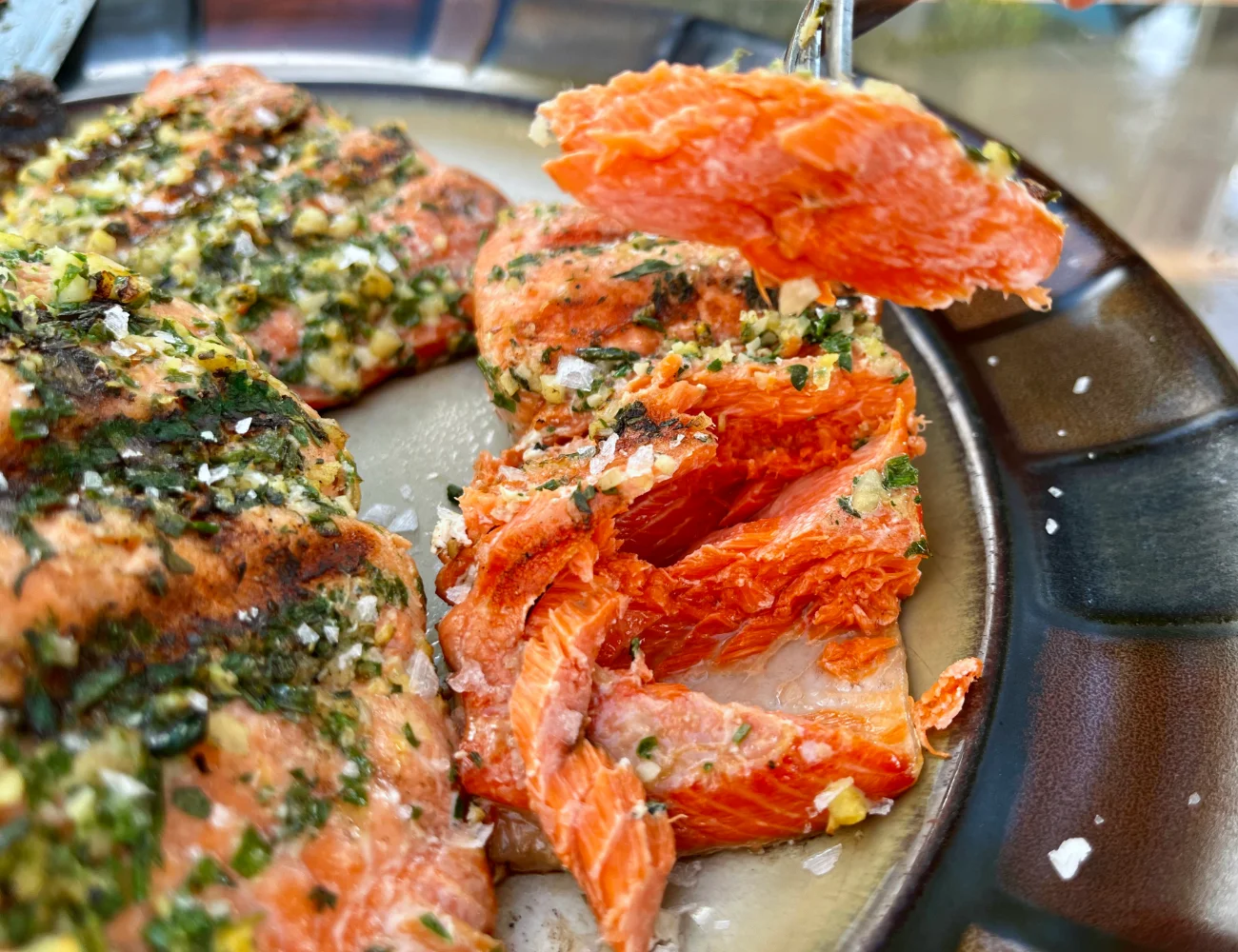 Choosing the Best Digital Meat Thermometer
When you're in the market for the best digital meat thermometer, consider these criteria:
Settings by Meat Type and Doneness: The ability to customize settings for different meats and cooking levels is invaluable.
Oven-Proof Probes: Probes that can withstand oven temperatures expand your cooking repertoire.
Multiple Probes: The capacity to monitor multiple dishes simultaneously is a game-changer.
Timer Alarm: An alarm feature that alerts you when your meat reaches the desired temperature is essential.
Display and Usability: A user-friendly interface with a clear, backlit LCD display enhances the cooking experience.
Temperature Unit Flexibility: The option to switch between Fahrenheit and Celsius is crucial for following diverse recipes.
FDA Approved Probe: Compliance with FDA guidelines ensures you're cooking within safe temperature ranges.
---
What We Use: ThermoPro TP-17
Dual-Probe Capability
ThermoPro TP-17 is engineered with dual-probe technology, allowing you to monitor two different dishes at the same time—a boon during bustling family gatherings or holiday feasts.
FDA-Compliant and Customizable Settings
The device offers customizable presets for various meats and their respective doneness levels, ensuring both flavor and safety… or set your own temperature! Presets are available for poultry, pork/veal, ham, and beef/fish settings for 'rare' 'medium' and 'well done.' This completely takes the guesswork out of under OR overcooking meat and fish.
Stainless Steel Oven-Resilient Probes
The probes and wire can endure temperatures up to 716°F, making this thermometer a versatile tool for both grilling and oven-based cooking. The stainless steel material makes it easy to clean and long-lasting. The probes go in the oven and you can simply shut the door on the wires, monitoring your dishes with the digital LCD interface from the outside.
Timer and Alarm Features
The ThermoPro TP-17 is equipped with a timer and an alarm that signals when your meat has achieved the preset temperature, effectively eliminating culinary guesswork.
Intuitive Display and Usability
The backlit LCD display, which shows both temperature and timer, ensures an intuitive and straightforward cooking experience. The device's flip-out stand and magnetic back offer versatile placement options. We love storing our ThermoPro on the magnetic refrigerator, or monitoring our oven creations from the magnetic door of the oven.
Temperature Unit Flexibility: Celsius or Fahrenheit
A simple switch at the back of the ThermoPro TP-17 allows you to effortlessly toggle between Fahrenheit and Celsius, accommodating a wide array of recipes from different culinary traditions.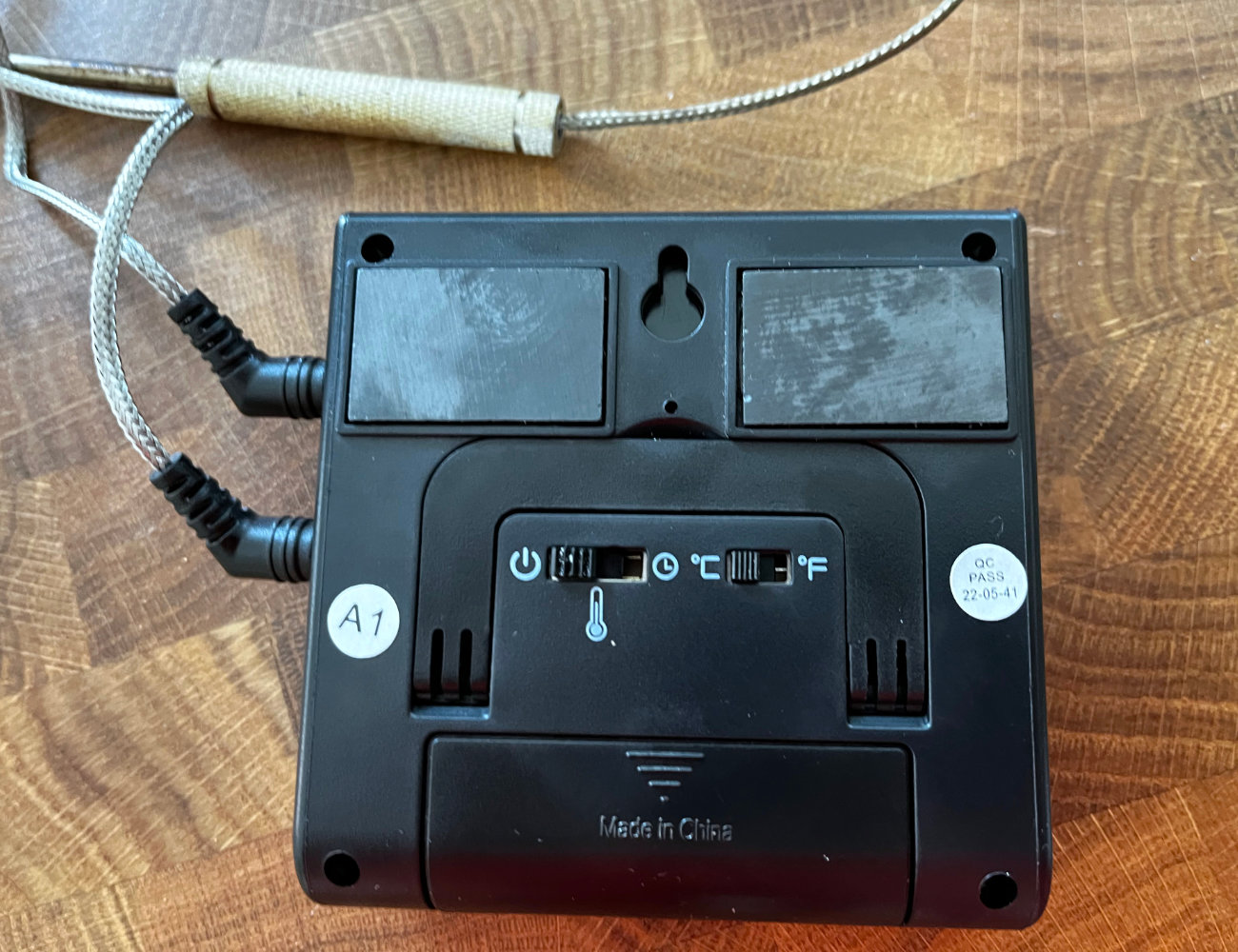 Additional Technical Specifications
Temperature Range: 14˚F to 572˚F
Temperature Accuracy: ±1.8°F
Resolution: 1°
Battery: 1 x AAA battery
Probe Length: 8.5″ food-grade stainless probe
Cable Length: 40″ stainless steel mesh cable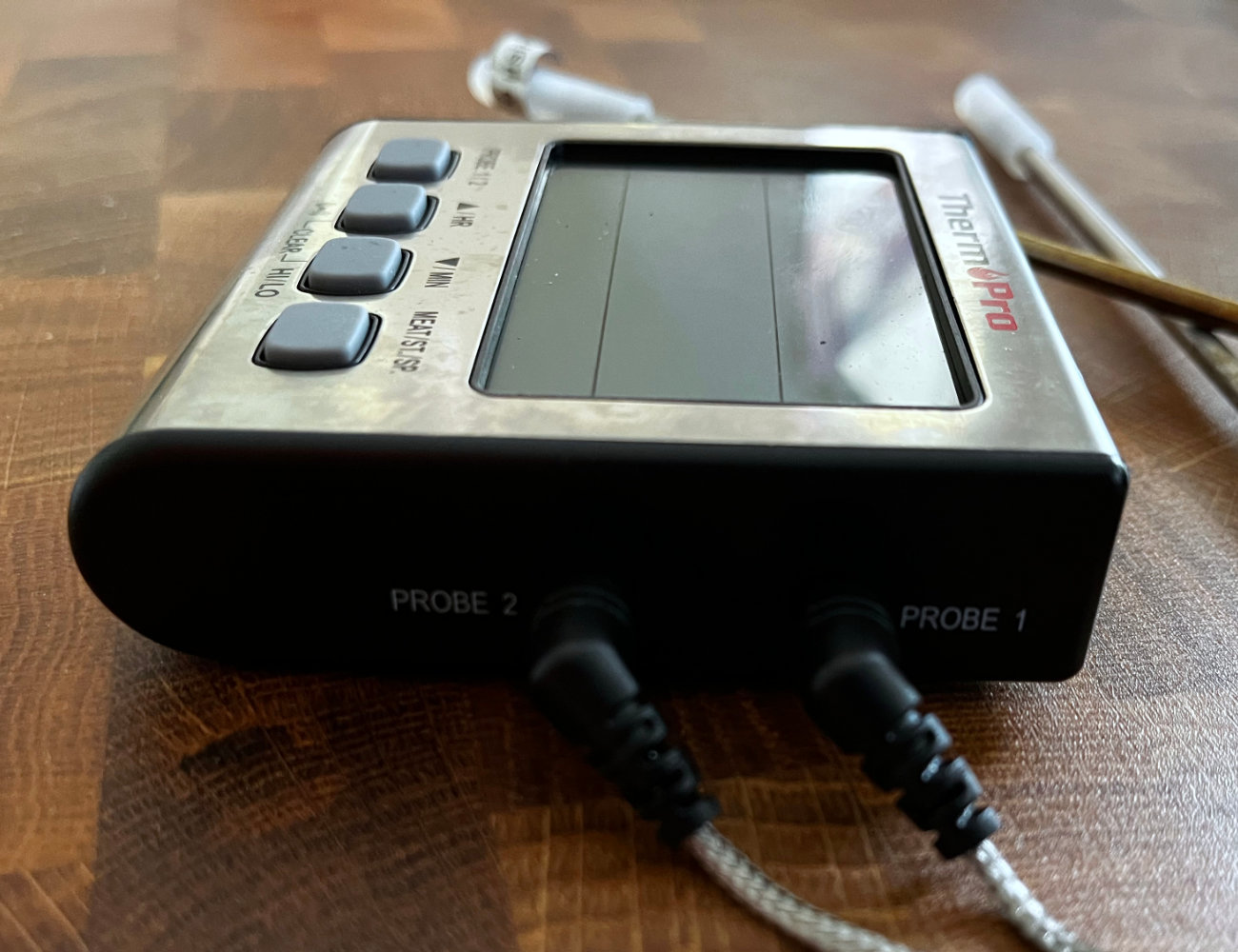 The Importance of Precision
The best digital meat thermometer is more than a gadget; it's a culinary compass. The risks of undercooking or overcooking meat extend beyond flavor to food safety. With its comprehensive features, the ThermoPro TP-17 serves as an invaluable guide for achieving culinary precision.
One of the Best Digital Meat Thermometer Probes for the Price!
The ThermoPro TP-17 excels as a candidate for the best digital meat thermometer, meeting all the criteria from FDA compliance to temperature unit flexibility. When it comes to cooking meat to perfection, this device is not just a tool but a culinary ally. Choose wisely, cook with precision, and savor every delectable bite. You can conveniently find this thermometer on Amazon, so go forth and evaluate it for yourself!
---
As an Amazon Associate, we earn from qualifying purchases. This means at no extra cost to you, PIATTO may earn a small commission if you click the links and make a qualifying purchase.
---