Yes, there is an Italian Hot Chocolate recipe! Called cioccolata calda in Italian, Italian hot chocolate is a thick hot chocolate recipe like many other European hot chocolates. This kind of hot chocolate is sometimes called 'drinking chocolate' (as opposed to 'hot cocoa') because it is features actual chocolate and not just cocoa powder.
Keep scrolling to read our Italian Hot Chocolate recipe below, or watch our video recipe!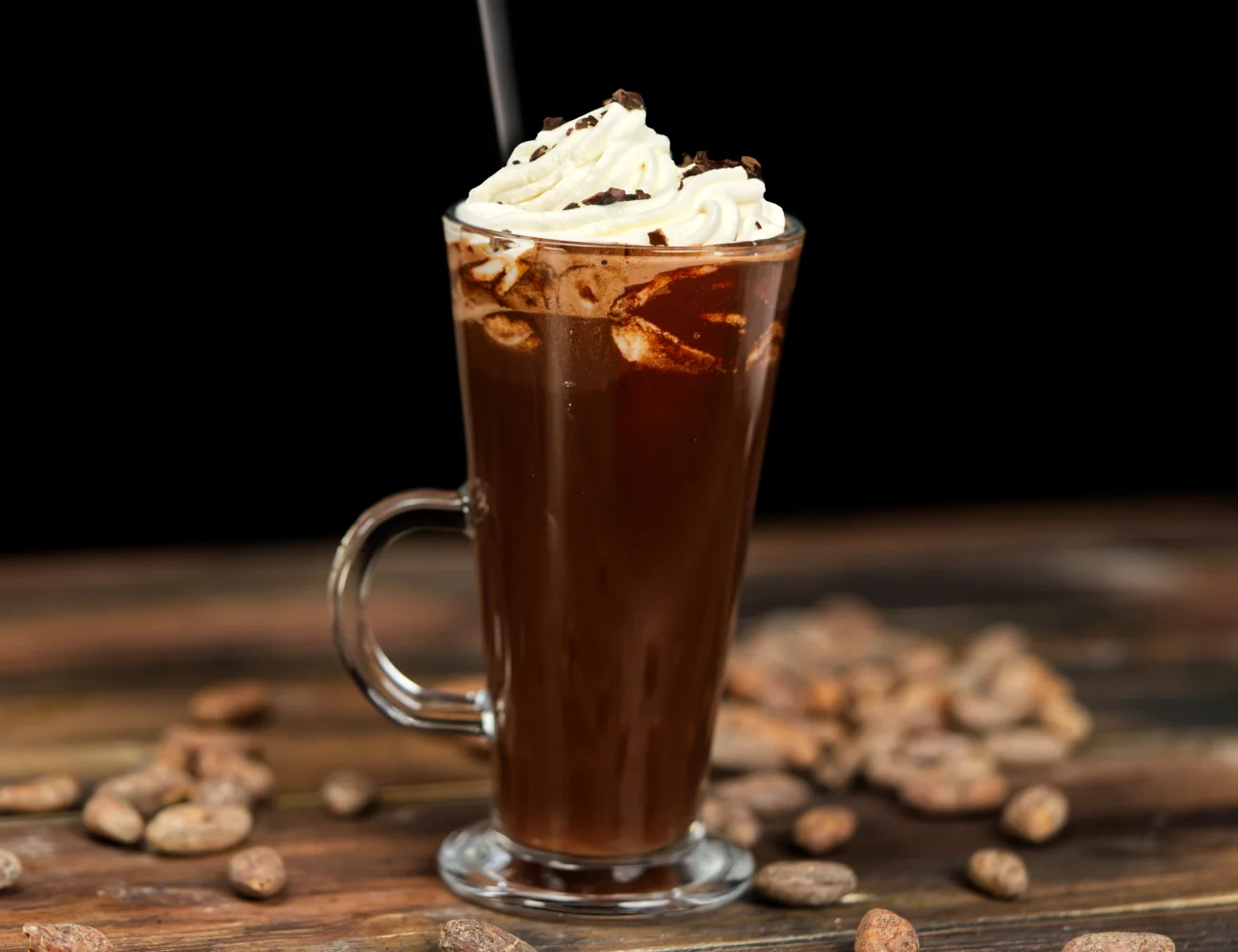 ---
Watch the Video Recipe!
Learn how to make our Italian Hot Chocolate in this video recipe, filmed in Italy:
Subscribe to our YouTube Channel
More video recipes? Subscribe to our YouTube Channel (it's FREE) and click the bell to get notifications when we release a new video recipe!
---
About Italian Hot Chocolate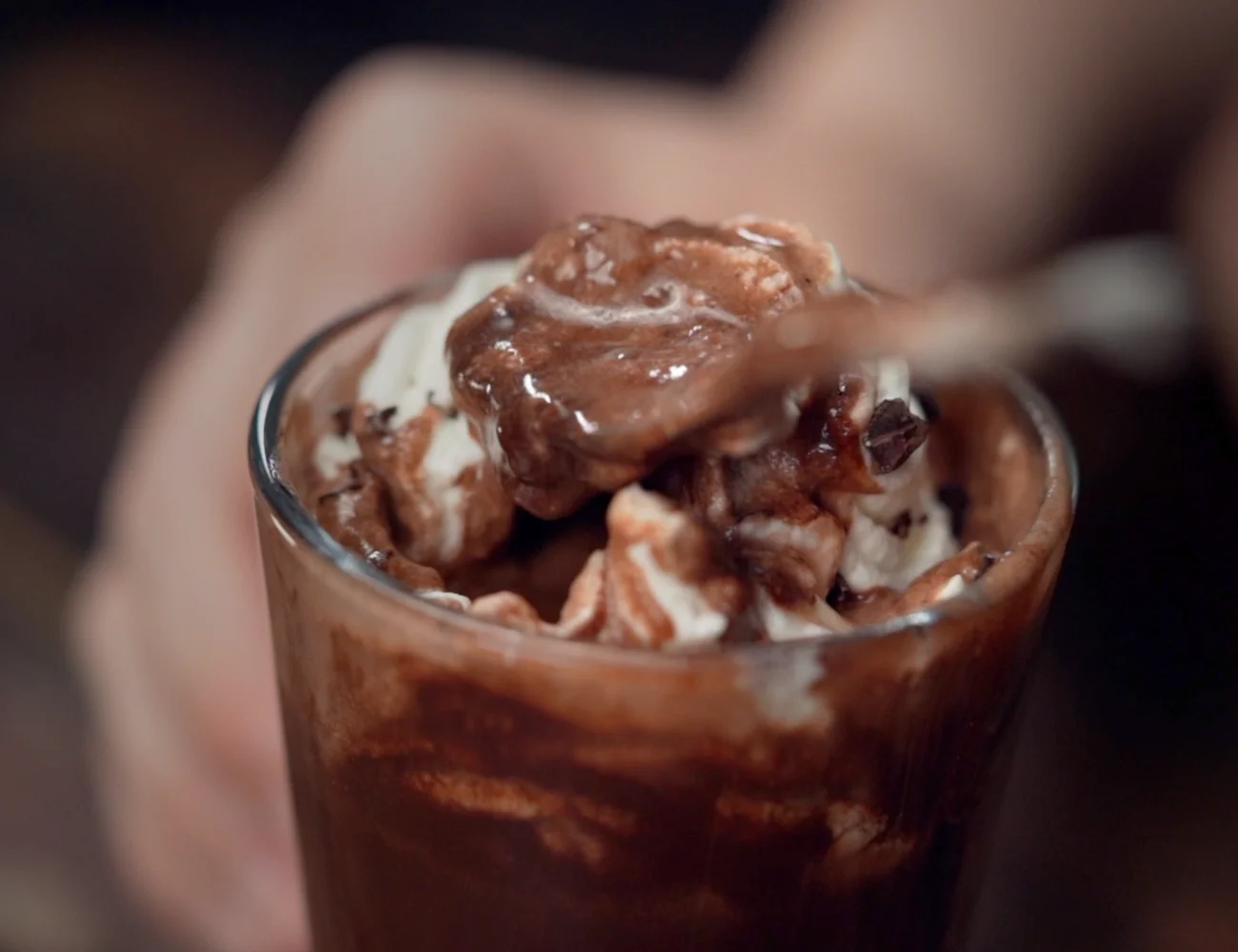 Italian hot chocolate recipes, like many European hot chocolate recipes, are known for being thick and less sweet. This is because they take their inspiration from the original European hot chocolate houses of the 17th century—which were kind of like modern coffee shops but with hot chocolate.
These first European hot chocolate recipes featured whole ground cacao beans, some sweetener (like sugar), flavorings (like vanilla, jasmine and sometimes black pepper) and later, milk. They were an attempt to replicate the recipes that the Spanish brought back from the Aztecs, using ingredients available in Europe. So, sugar replaced honey. Black pepper replaced the chili pepper found in the Meso-American cacao drink recipes. The milk was a European addition.
The European hot chocolate used crushed cacao beans just like the Mayan and Aztec recipes. This is because the process of separating the powder from the butter in the cacao had not yet been invented. By combining actual chocolate (which includes cocoa butter) with cocoa powder, we can make a hot chocolate that reflects those early hot chocolate recipes.
Italian Hot Chocolate Recipe: Ingredients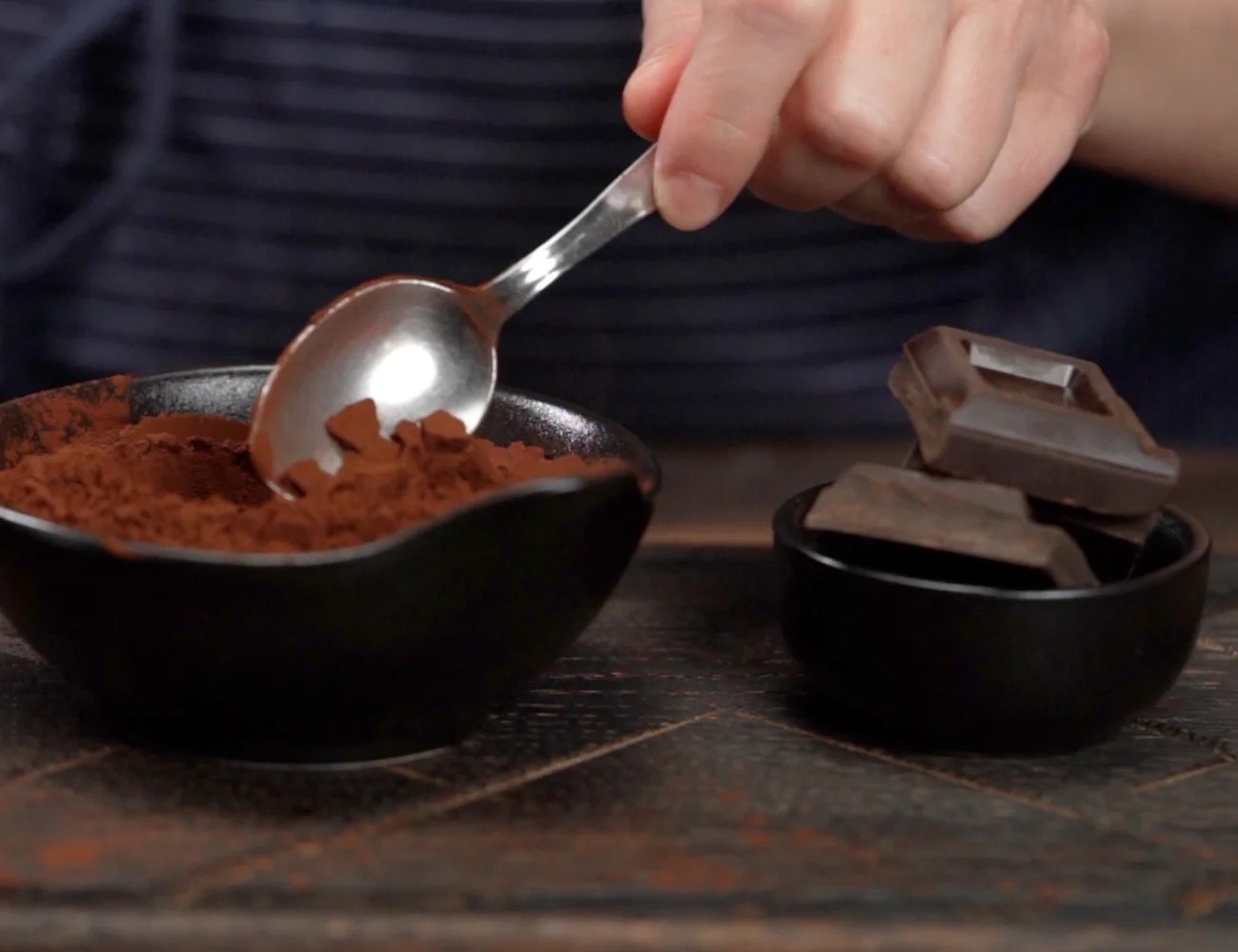 dutch processed (unsweetened) cocoa powder: 2 oz (60 g)
► WHAT WE RECOMMEND (affiliate link): https://amzn.to/3F8vo77
extra dark chocolate (70% or more): 2 oz (60 g)
fine granulated sugar: 2 tbsp (or to taste)
whole milk: 1.5 cups (350 mL)
TOPPING OPTIONS
whipped cream
cacao nibs
shaved chocolate
Which Chocolate to Choose?
We love dark chocolate! Dark chocolate is more common in Italian hot chocolate. We recommend choosing a dark chocolate that is at least 70% cocoa. Check the package because even 50% chocolate can be labelled 'dark chocolate' in some countries.
Chocolate Brands We Love!
We are picky about our chocolate! Italy produces some of the best chocolate products in the world. In Italy, we often use a brand of Perugina Chocolate called 'GranBlocco 70%' however we've noticed that can be difficult to find abroad. Here are some alternatives (affiliate links):
Which Cocoa Powder to Choose?
You'll want to use unsweetened, dutch-processed cocoa powder to make your Italian hot chocolate!
When cocoa powder is dutch processed, it has been treated with an alkalizing agent to remove some of the acidity (thus excessive bitter taste) from the cocoa. This process produces a tastier cocoa powder.
Cocoa Powder Brands We Love!
We are also picky about our cocoa powder 🙂 Here are some brands we often use (in Italy and in the United States). Affiliate links:
How to Make Italian Hot Chocolate
It is super easy to make Italian hot chocolate!
We recommend using a double boiler to combine everything— called a bagnomaria in Italian. This just means you bring a pot of water to a boil with a mixing bowl sitting on top. When the water is boiling, remove it from the heat and use the heat from the steaming water to melt your ingredients.
You could use a microwave to combine the chocolate with the cocoa powder, however it requires attention to be sure the ingredients don't burn. We think the double boiler method is more foolproof. Here are the basic steps to making the hot chocolate:
Warm the Milk
Use a pot or microwave to warm the milk just shy of boiling.
Combine the Chocolate with the Cocoa Powder
Over a double boiler, combine the chocolate with the cocoa powder (sifted). Add the hot milk to these ingredients a little at a time, whisking continuously. When all of the milk has been added, mix in the sugar as well. Once the liquid is smooth and creamy, it is ready to serve… alone or topped with whipped cream!
Tips: Use Shaved, Chips or Chunks of Chocolate!
In the video, we simply start with large squares of dark chocolate. This is because we wanted to show the simplest method. Some people find shaving chocolate to be too much work.
However, to get the chocolate to melt more quickly, you can shave the chocolate first. This just means using a large knife to break the chocolate into horizontal chunks.
Or, use chocolate chips or chunks. However, be sure to check the package for the % of chocolate used in the chips or chunks. Many chocolate chip products are just 50% cacao.
---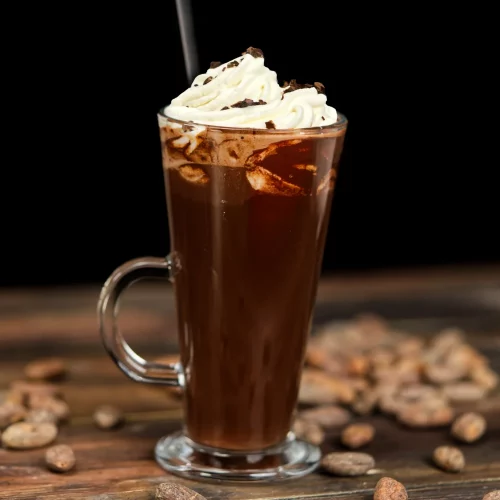 Italian Hot Chocolate Recipe
This Italian hot chocolate recipe makes a thick, rich hot chocolate in the European style! So easy to make and so decadent.
Equipment
1 whisk

1 pot

for making a double boiler

1 mixing bowl

for making a double boiler
Ingredients
2

oz

unsweetened cocoa powder

dutch processed

2

oz

dark chocolate

70% is best

2

tbsp

granulated sugar

1 ½

cups

whole milk
Instructions
Warm the milk just shy of boiling.

Make a double boiler with a pot of water covered with a mixing bowl. Bring the water to a rolling boil. Then, remove it from the heat.

Add the pieces of chocolate and cocoa powder to the mixing bowl. Slowly add the warm milk, whisking continuously.

You are using the heat from the double boiler to melt all of the ingredients together.

2 oz unsweetened cocoa powder,

2 oz dark chocolate

When all of the milk has been added, add sugar to taste. Whisk until smooth and serve!
Video
Notes
Make it Faster
Shave the chocolate or use chocolate chips or chunks instead of squares of chocolate. The chocolate will melt more quickly. If you are using chocolate chips, just be sure to choose a product with around 70% cacao! Many chip products have just 50%.
---
---
As an Amazon Associate, we earn from qualifying purchases. This means at no extra cost to you, PIATTO may earn a small commission if you click the links and make a qualifying purchase.
---