If you love a good Spaghetti Cacio e Pepe recipe, you'll definitely want to try ours! It's traditional, made just the way they do it in Rome—no heavy cream, peas or other ingredients that sometimes you'll find added outside of Italy. Keep reading for more Cacio e Pepe esque pasta recipes from Rome!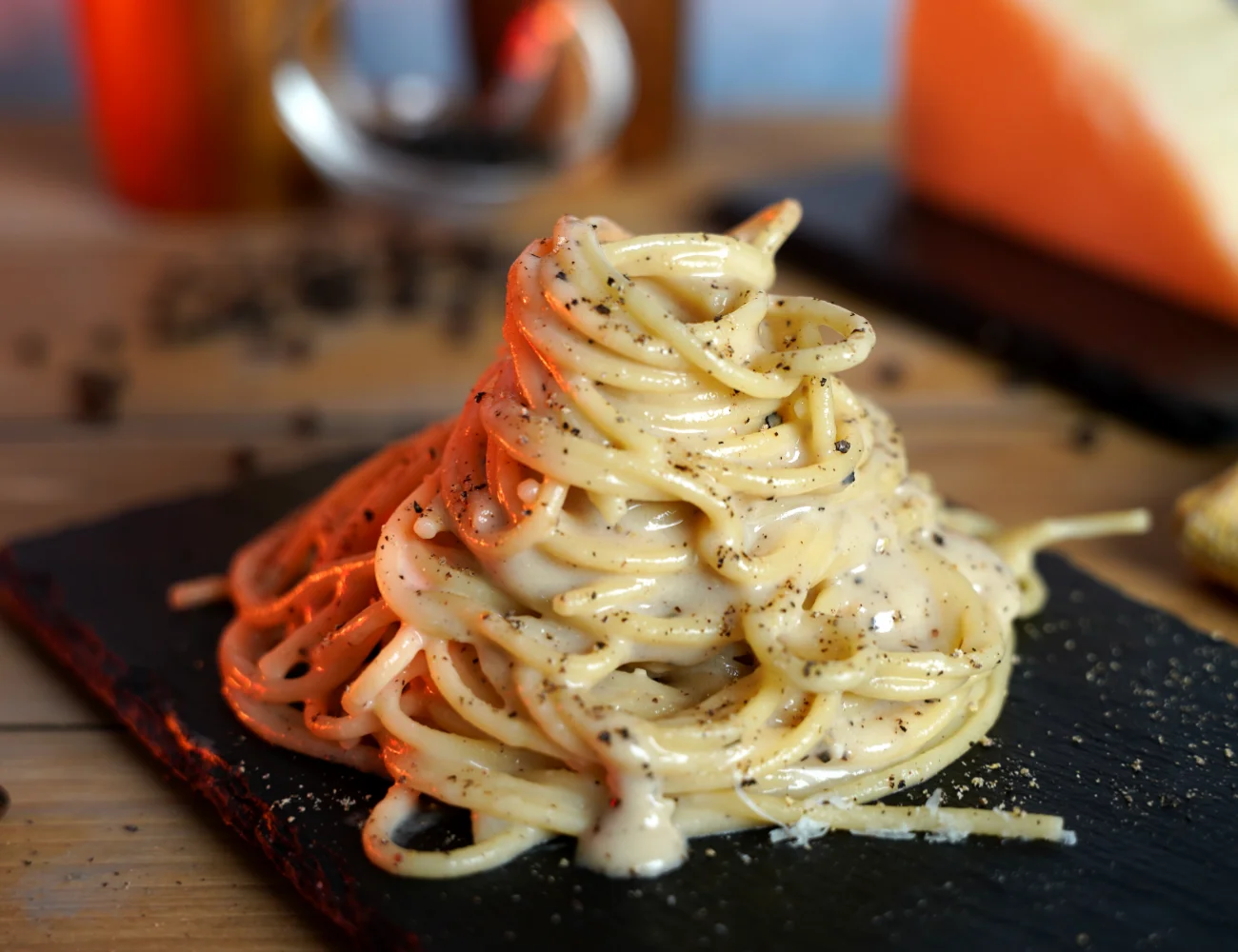 Spaghetti Cacio e Pepe is just one of the many Roman pasta recipes made with similar ingredients and featuring a creamy and cheesy sauce (the creaminess comes from hot, starchy pasta water). For instance, the authentic Italian Spaghetti Carbonara Recipe is a Spaghetti Cacio e Pepe sauce with the addition of eggs. Check it out!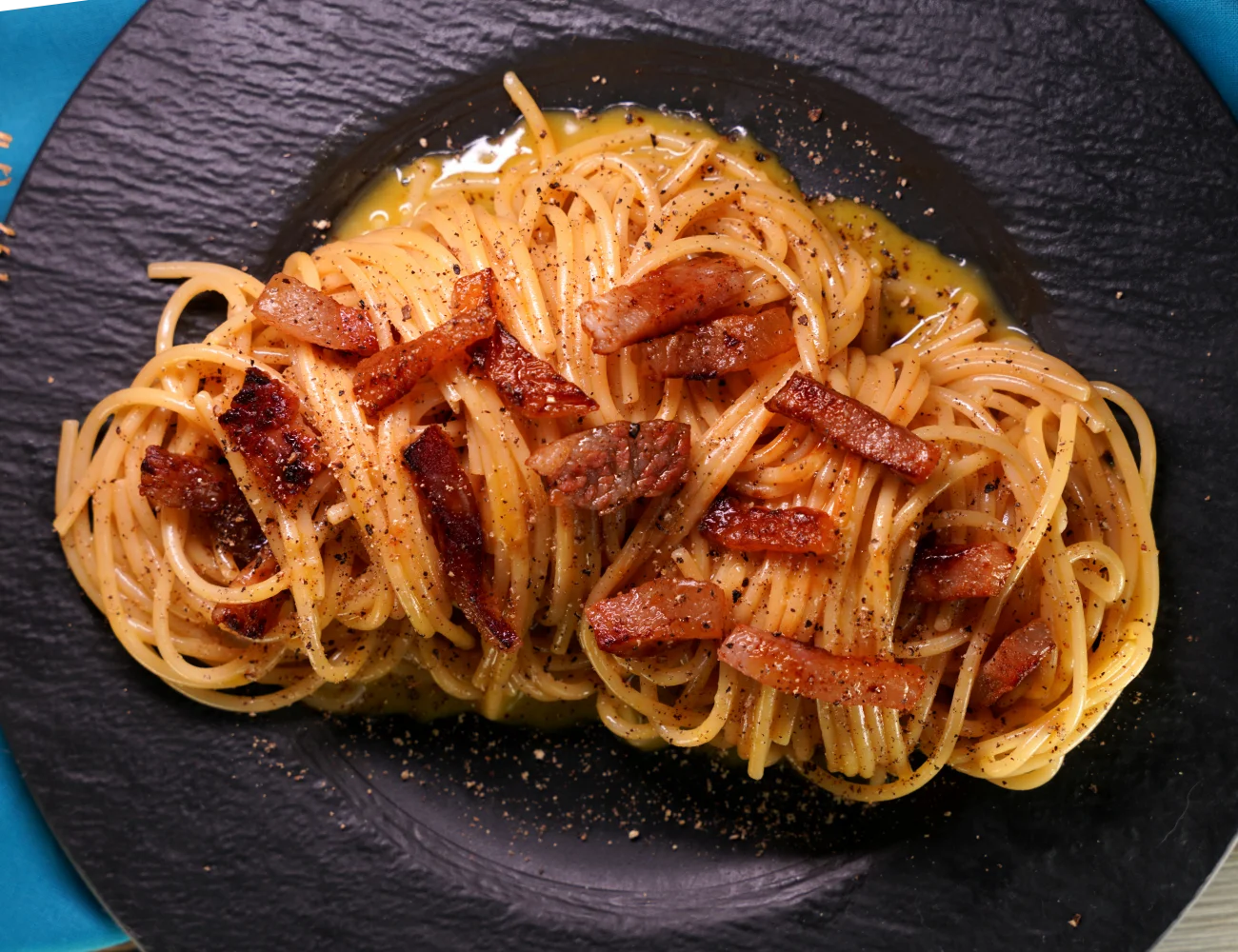 If you are looking for another pasta recipe featuring a Cacio e Pepe sauce, you'll definitely want to try our take on the Pasta Vignarola Romana—you can think of it as an authentic Italian Pasta Primavera recipe!
Here, a pasta is made with an Italian Mixed Vegetables recipe called Vignarola Romana. There's no one traditional recipe for the pasta version of this traditional dish, but since the vegetables include fava beans and fava beans are traditionally paired in Italy with fresh pecorino cheese…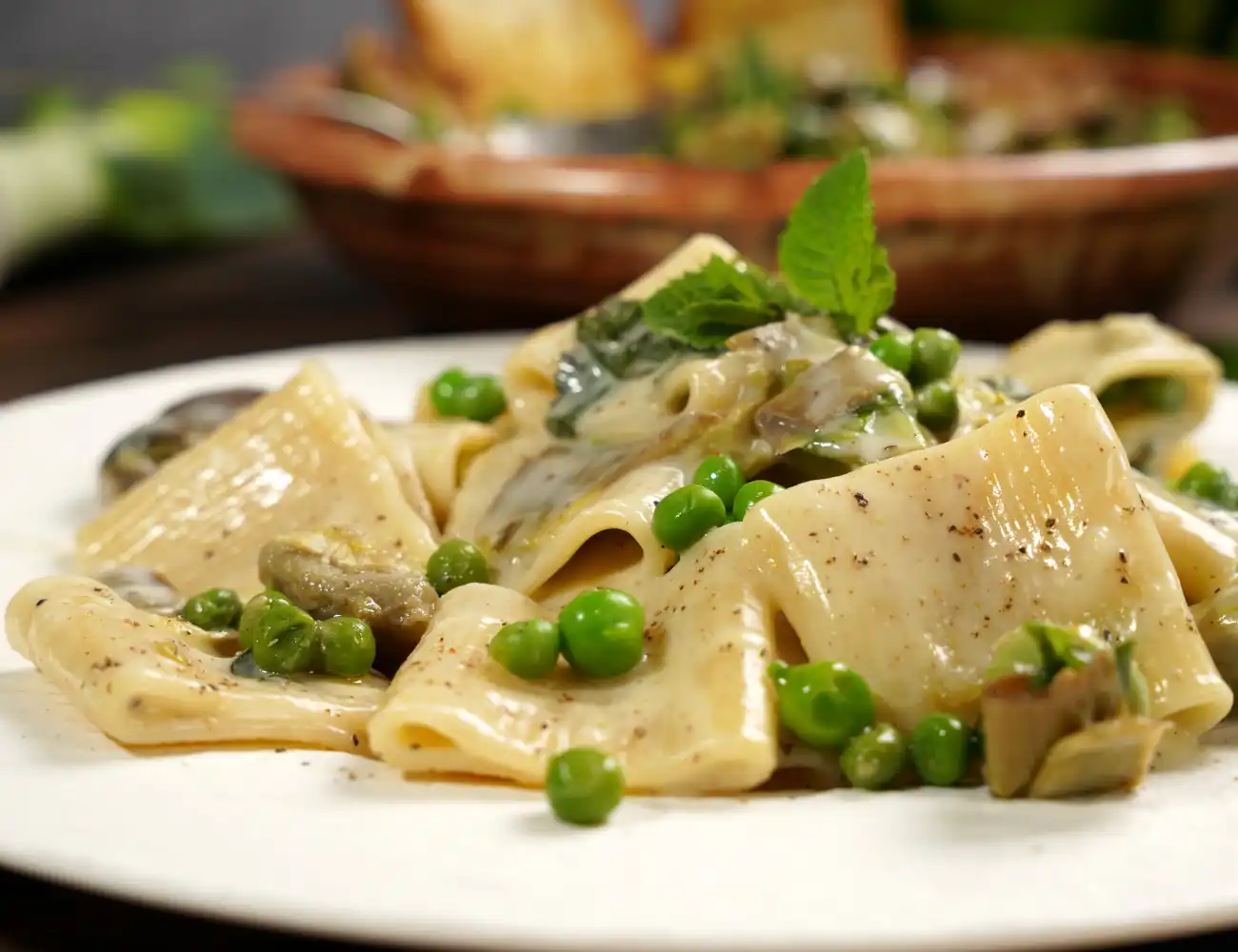 Finally, if you love pecorino cheese pasta recipes, look no further than another pillar of Roman pasta: Pasta alla Gricia! It's like Pasta Cacio e Pepe with Guanciale.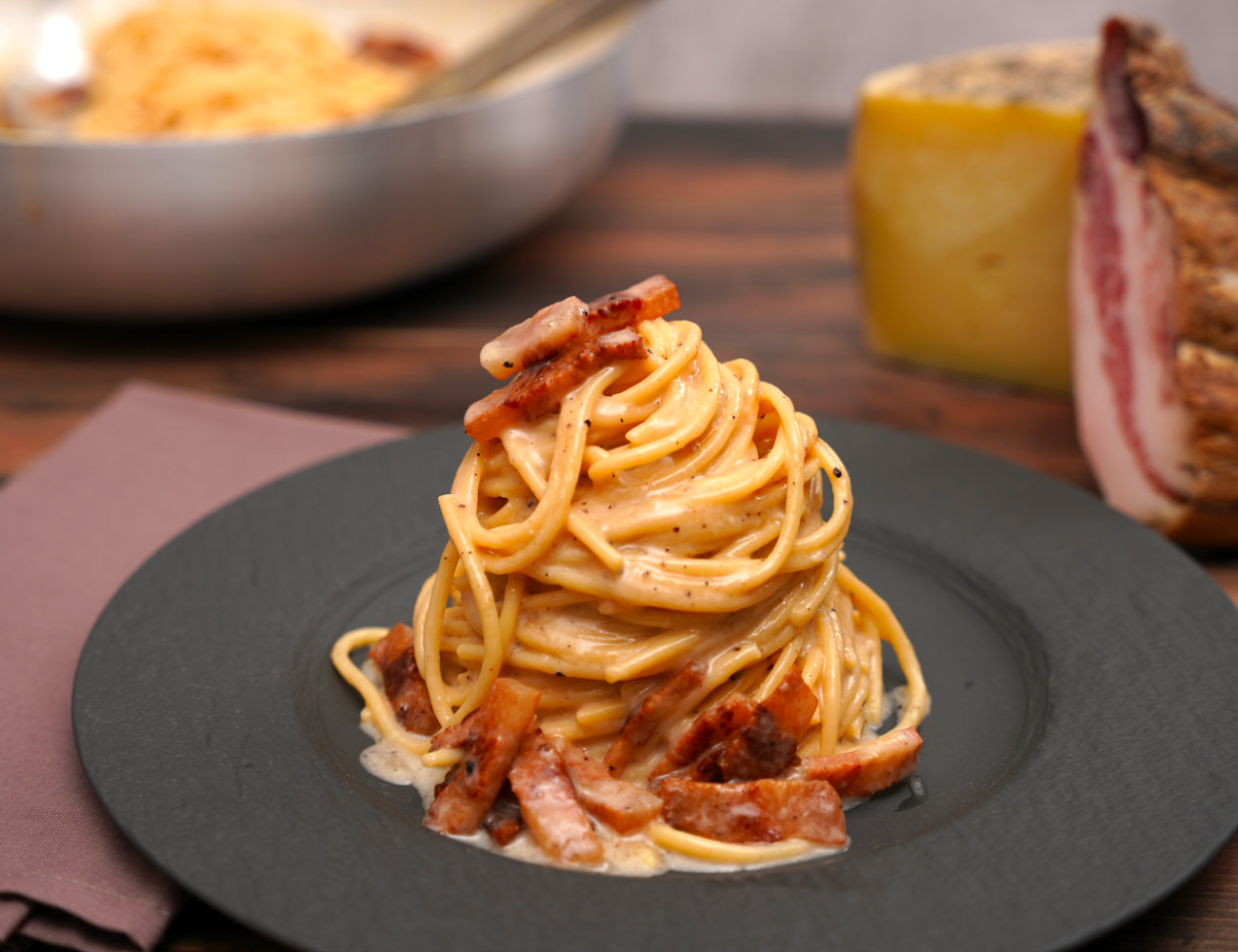 Do these recipes sound delicious? Check out the PIATTO™ Summer Pasta Cookbook for more delicious recipes for the summer!
---