The ultimate comfort food! The traditional Semolina Gnocchi recipe (called Gnocchi alla Romana in Italian) bears almost no resemblance to the more well-known potato gnocchi. However, some historians believe that these baked semolina flour dumplings actually pre-date the potato gnocchi.
Gnocchi Alla Romana is incredibly satisfying as a lunch, dinner or even as an appetizer. If you'd like to learn how to make gnocchi, this dish is arguably an easier place to start than the more popular potato gnocchi. If you like grits, polenta or porridge, you'll love this dish! Unlike polenta which is made from corn, the main ingredient here comes from wheat. And, there are no potatoes.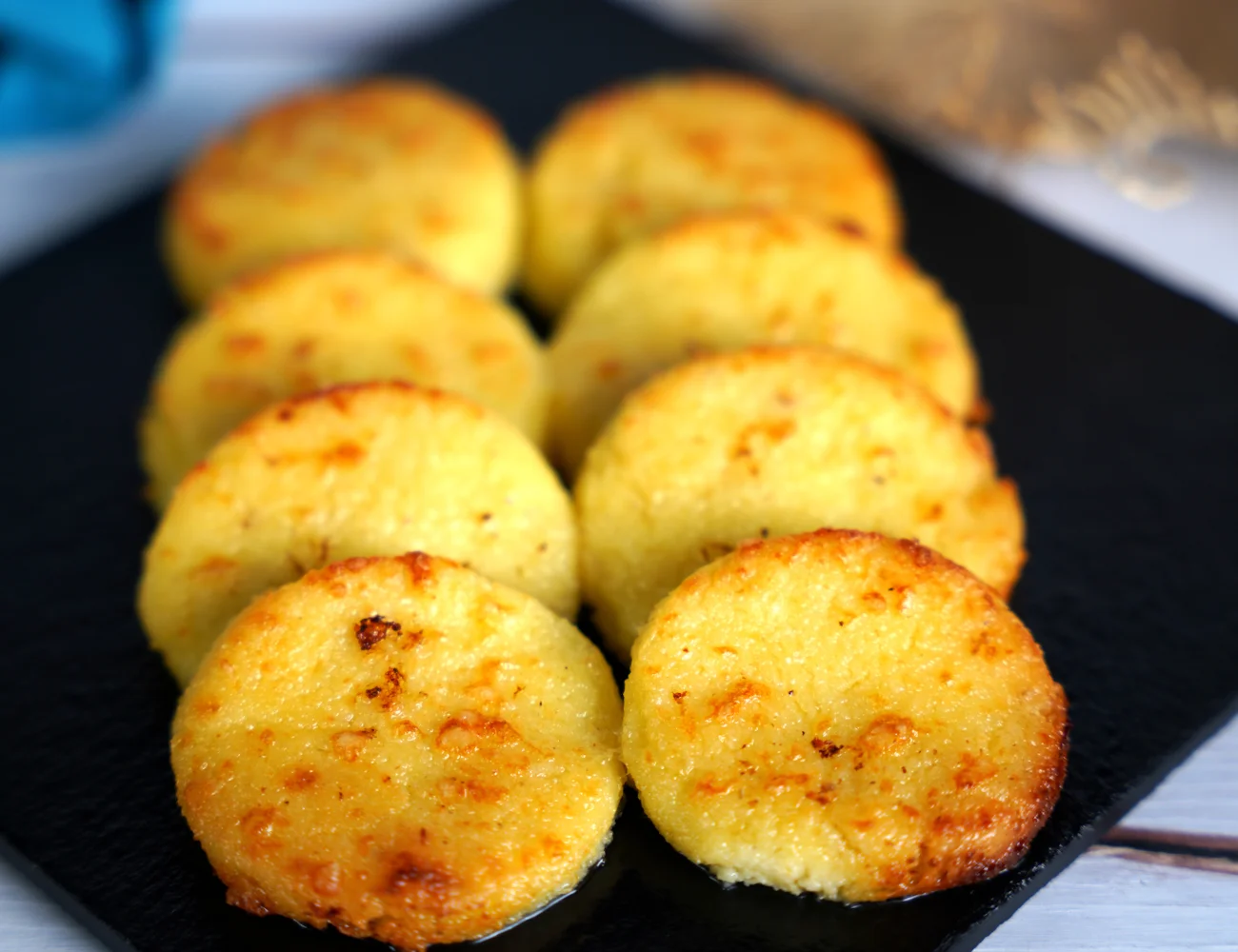 ---
Watch the Video Recipe!
Learn how to make this Semolina Gnocchi recipe with Italian Grandma Lulu in this video recipe, filmed in Italy:
Subscribe to our YouTube Channel
More video recipes? Subscribe to our YouTube Channel (it's FREE) and click the bell to get notifications when we release a new video recipe!
---
How to Make Semolina Gnocchi: Tips
Ever made Cream of Wheat, porridge or grits? Making Semolina Gnocchi is just like that! First, you make a creamy porridge of semolina flour, milk, egg yolks and a touch of butter and nutmeg. Then, you roll the mixture between two pieces of parchment paper and cut into rounds!
Bake in the oven and top with any number of delicious cheeses or herbs. Fresh sage and melted butter, gorgonzola cheese or even just a bit of Parmigiano Reggiano are all fantastic ways to finish off this Semolina Gnocchi recipe.
Best of all? It's a quick recipe! With just 10-15 minutes of prep and then 20 minutes in the oven, it's an easy recipe you can make weekly.
Semolino vs Semolina?
The main ingredient is called 'semolino' in Italy, however look for 'semolina flour' outside of Italy.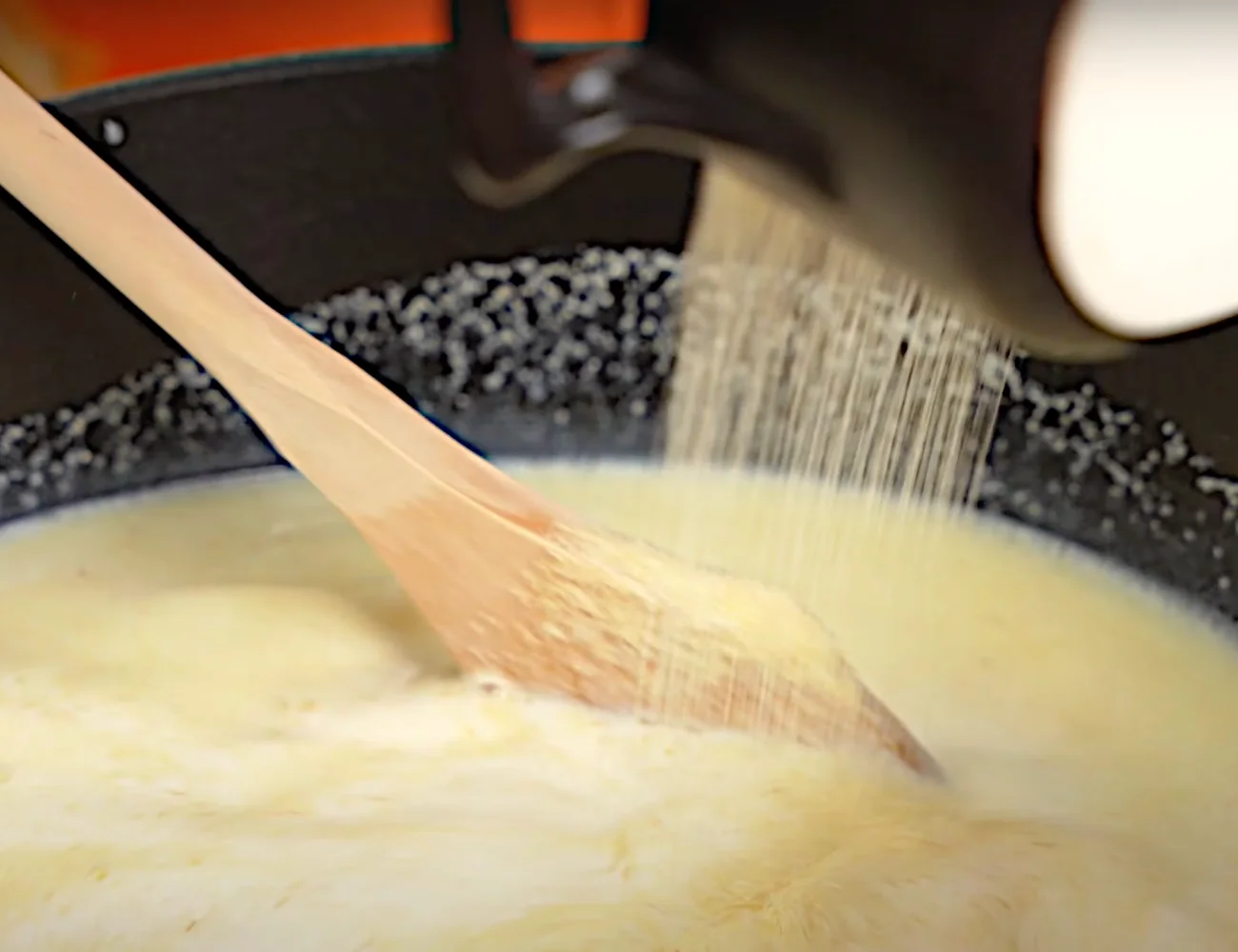 Are eggs necessary?
Not necessary, but they do add to the taste and texture. You can leave the eggs out, though the consistency will be slightly different. Italians sometimes make this dish without eggs as well.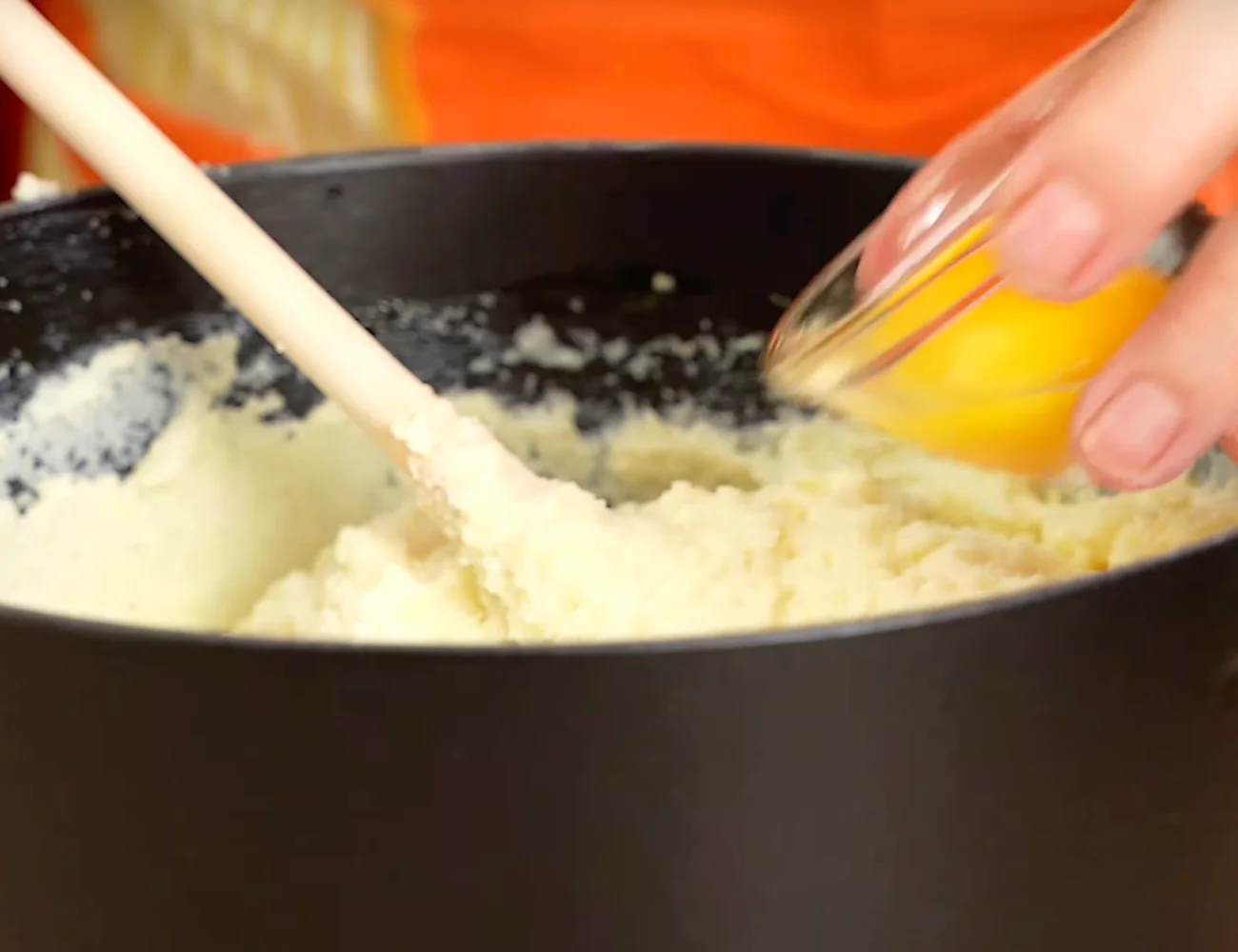 Is whole milk necessary?
No, it's not necessary. However if you use low-fat milk, we recommend doubling the butter called for if you want to make the tastiest version of the dish.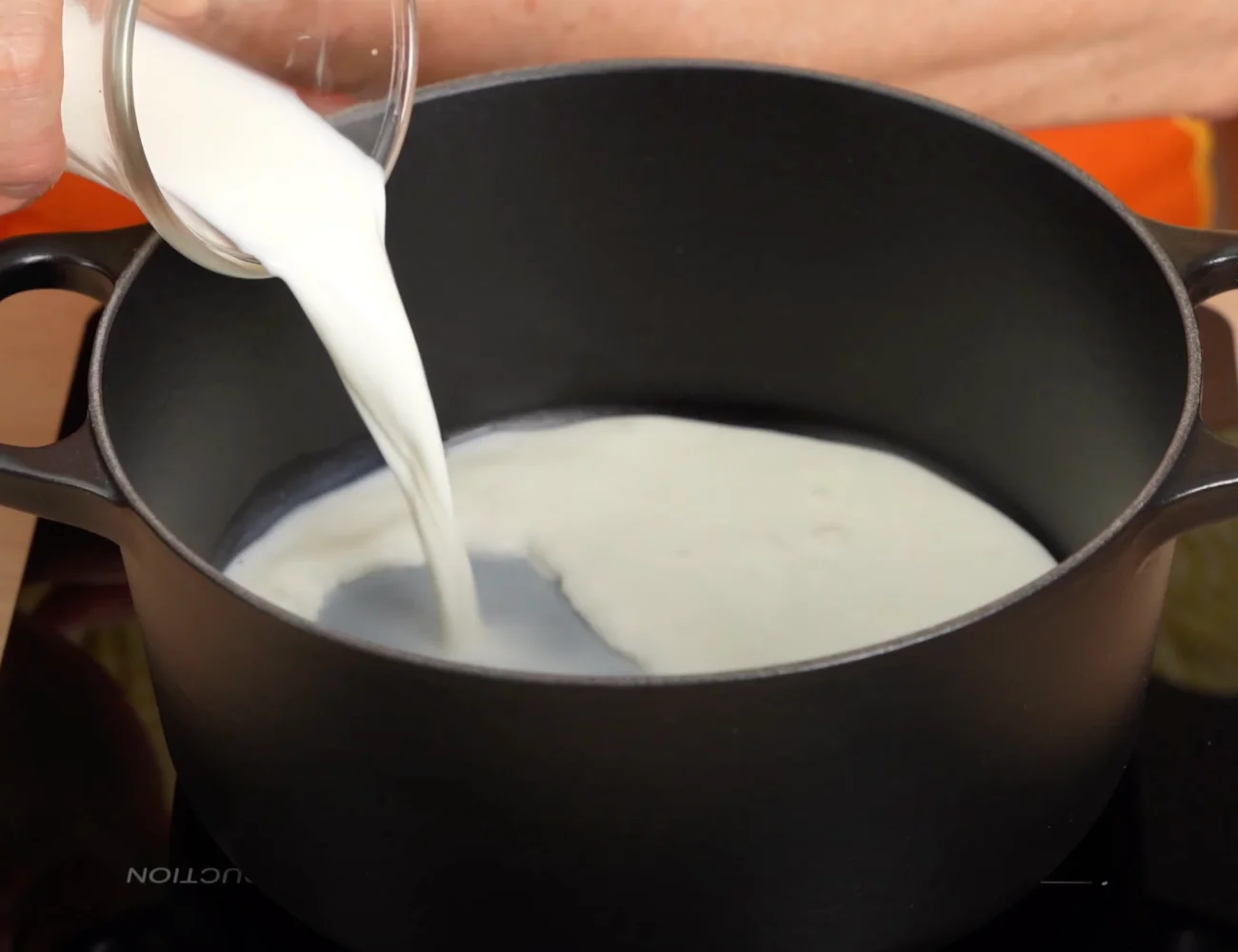 Two ways to cut the gnocchi!
For lovely, perfectly round gnocchi we recommend spreading the mixture out, cooling and cutting rounds out with a biscuit or cookie cutter.
However, you can also make a log of the mixture while it is warm—as you might with polenta. In this case, use a knife to cut the chilled log into rounds. Rounds made this way tend to lack the perfectly round shape, and so they are less attractive.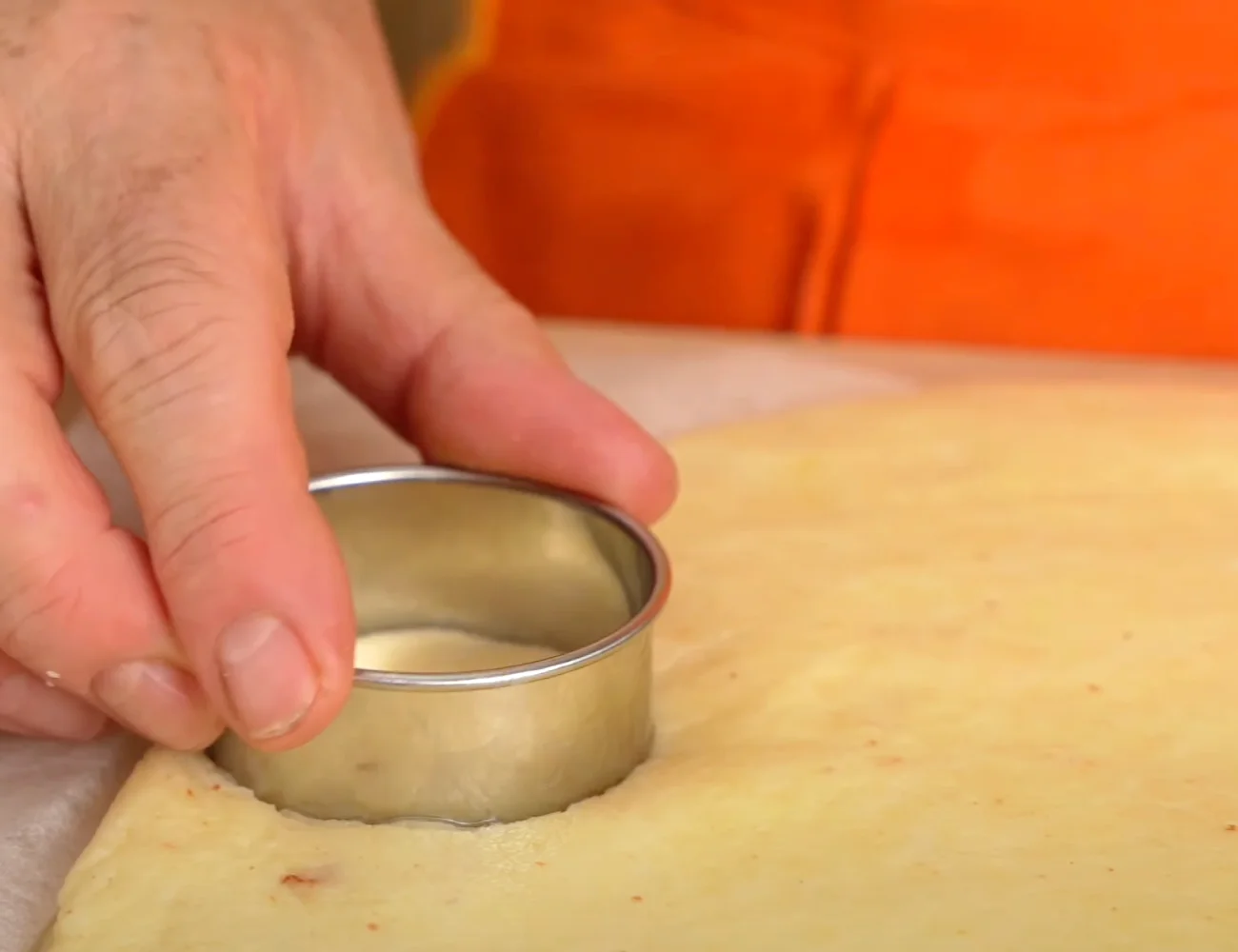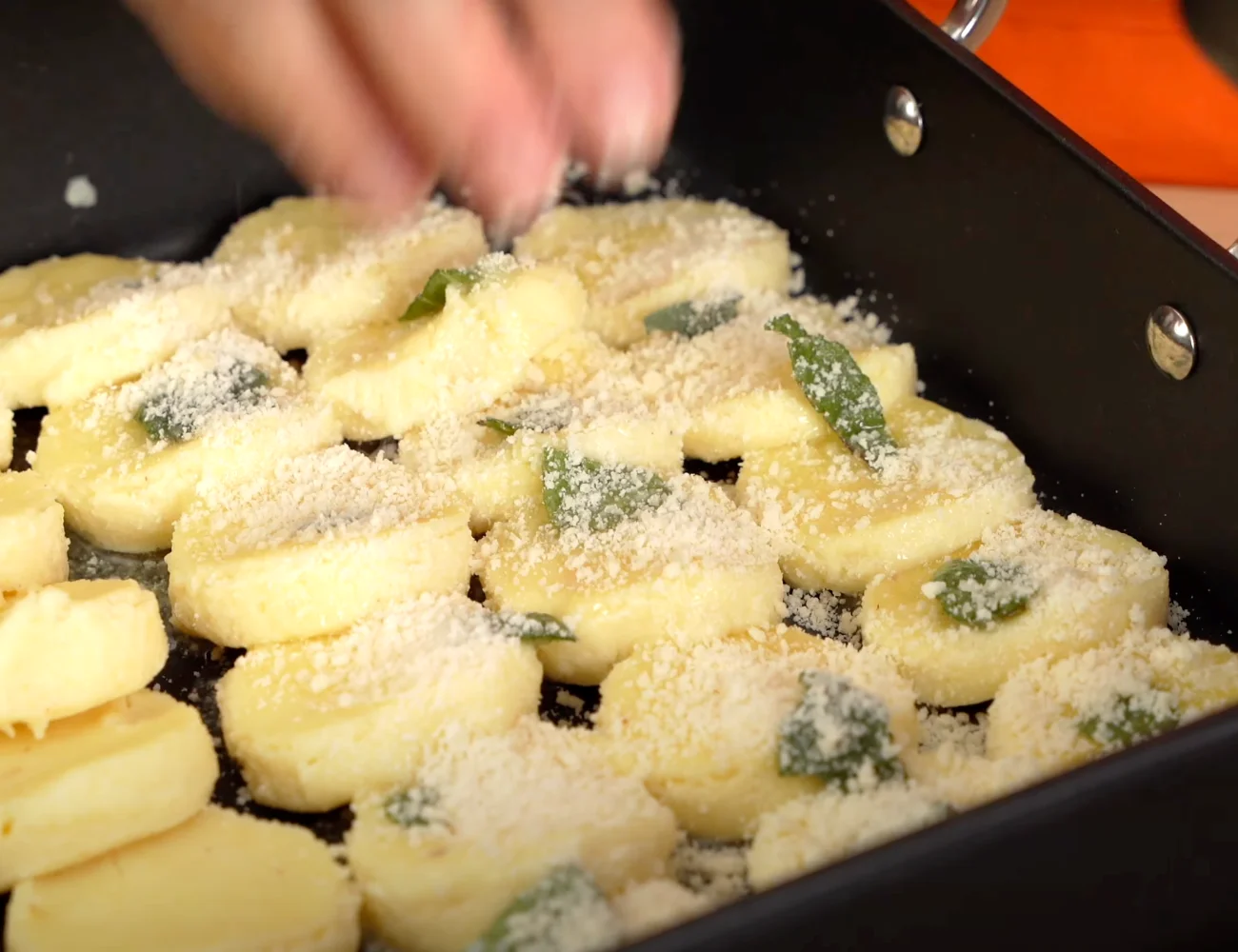 ---
---
As an Amazon Associate, we earn from qualifying purchases. This means at no extra cost to you, PIATTO may earn a small commission if you click the links and make a qualifying purchase.
---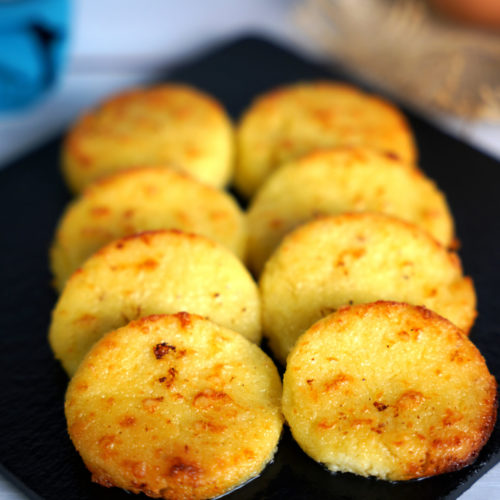 Semolina Gnocchi Recipe
The ultimate comfort food, Gnocchi alla Romana bears almost no resemblance to the more well-known potato gnocchi. However, Gnocchi Alla Romana is a traditional Italian recipe that is incredibly satisfying as a lunch, dinner or even as an appetizer. If you like grits, polenta or porridge, you'll love this dish!
Ingredients
1 ½

cups

semolina flour

4 ¼

cups

whole milk

8

tbsp

Parmigiano Reggiano

4

tbsp

unsalted butter

2

egg yolks

⅛

tsp

nutmeg

or to taste

1

tsp

fine salt

or to taste
Topping Suggestions
2

tbsp

unsalted butter

melted as needed

5

leaves

fresh sage

Parmigiano Reggiano

or pecorino cheese; grated
Instructions
Make the 'Dough'
Bring the milk and butter to simmer over medium-low heat.

Add salt and nutmeg to taste. 

When the milk is warm and butter melted, add all of the semolina flour a little at a time—stirring continuously. 

Simmer the mixture until it begins to thicken. The consistency will be like cooked porridge.

Remove the thick mixture from the heat and immediately whisk in two egg yolks. 

Whisk the Parmigiano Reggiano cheese into the mixture as well. 
Shape the Gnocchi
Shape in one of two ways, then let the dough cool. 

Option #1: Sandwich the warm mixture between parchment paper and roll out to a height of ½ inch or 1 cm.

Option #2: Or, use a piece of parchment paper to shape the mixture into a log about 2 inches in diameter.

After you've shaped the dough, cool in the refrigerator for at least 30 minutes. 
Cut or Slice the Gnocchi
Option #1: If you rolled the dough out, use a 2 inch (1 cm) cookie or biscuit cutter to cut the gnocchi into rounds. 
Add Condiments
Arrange the gnocchi in a large dish, slightly overlapping.

Add any condiments you prefer, such as melted butter and sage…

… or sweet Italian gorgonzola!

Top with Parmigiano Reggiano cheese (optional).
Bake the Gnocchi
Bake in a pre-heated 400℉ (200℃) 'static' oven for 15-20 minutes.

You can finish them on 'broil' if you like for a few minutes to make them crispy on top. Just watch that they don't burn!
Video
Notes
Re-roll gnocchi dough scraps!
Are you shaping the gnocchi by rolling it out, then cutting it into rounds? You'll have some scraps left over, but you don't need to waste them!
Simply press the scraps together and roll them out between the parchment paper once again. Cut into rounds, repeat—until you've used all of the dough.
Topping Alternatives
Top with about about 1.8 oz of sweet Italian gorgonzola! 
Nutrition
Sodium:
645
mg
Calcium:
238
mg
Vitamin C:
1
mg
Vitamin A:
759
IU
Sugar:
6
g
Fiber:
2
g
Potassium:
254
mg
Cholesterol:
130
mg
Calories:
422
kcal
Trans Fat:
1
g
Saturated Fat:
13
g
Fat:
22
g
Protein:
14
g
Carbohydrates:
42
g
Iron:
3
mg