In Spring, agretti is all the rage in Italy! Agretti is a vibrant green, succulent plant, native to the Mediterranean basin. It has a crisp texture and salty-sweet flavor. This is a simple Italian Agretti recipe that you can make at home!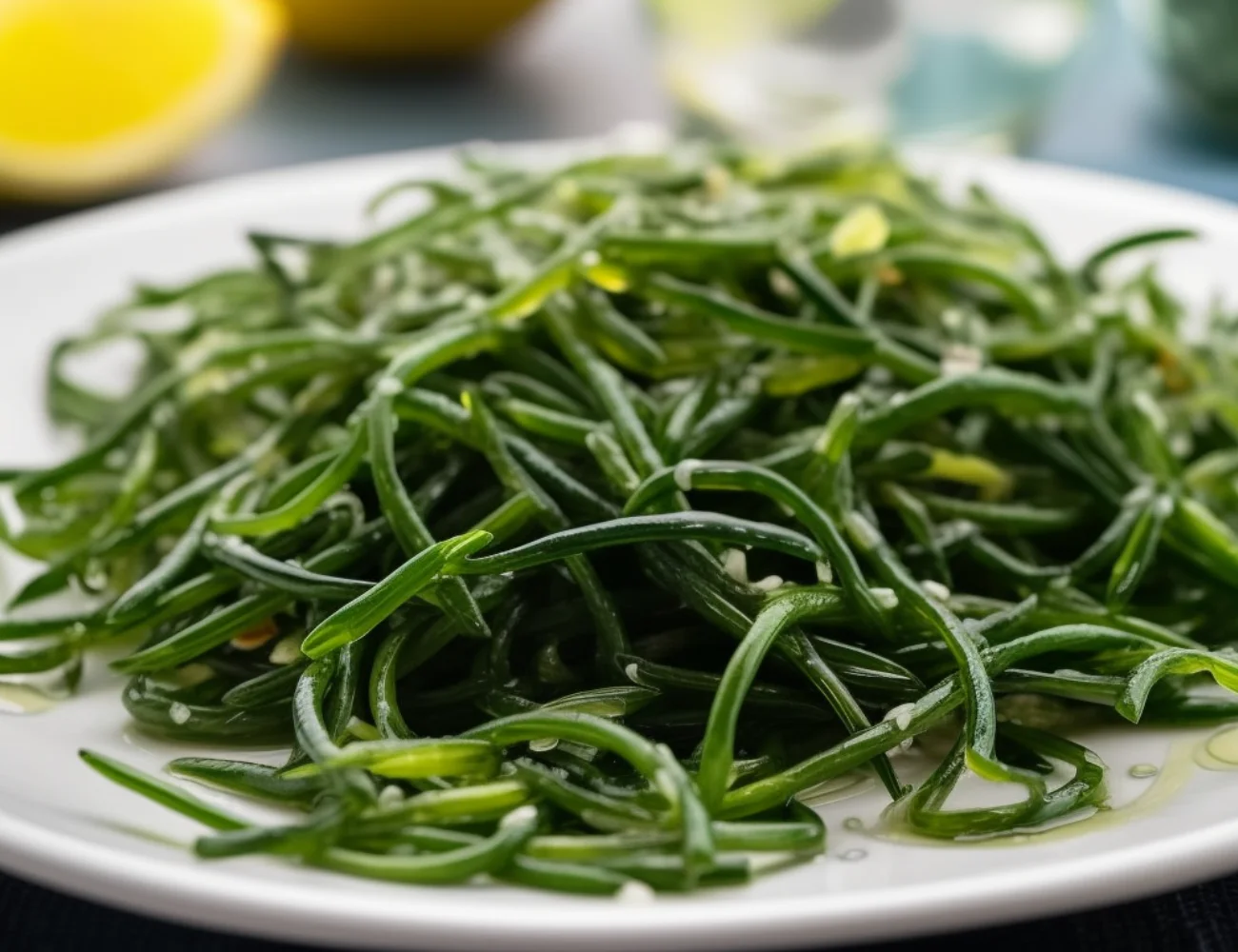 ---
Watch the Video Recipe!
We don't have a video recipe for agretti yet! In the meantime, check out our video for our authentic Spaghetti alla Puttanesca recipe!
---
Subscribe to our YouTube Channel
More video recipes? Subscribe to our YouTube Channel (it's FREE) and click the bell to get notifications when we release a new video recipe!
The Quest for Agretti (Salsola Soda) in the United States
In the United States, finding agretti can be a bit of a treasure hunt, owing to its relatively low profile in American cuisine. However, with an increasing interest in diverse and global food experiences, agretti is slowly carving out a niche for itself.
Farmers' markets, particularly those in regions with a strong Italian-American presence such as the Northeast and Midwest, are an excellent place to find agretti, especially during its peak season in the spring. Specialty and gourmet grocery stores may also stock agretti, often in the international or fresh produce sections.
Or, Grow Agretti Yourself!
Online platforms are another reliable source for finding agretti seeds or plants. Websites dedicated to heirloom and exotic plants often have agretti available, especially in the early spring when the planting season begins. It's also worth reaching out to local gardening clubs or horticultural societies, as they may have members who grow agretti and are willing to share seeds or cuttings.
---
---
As an Amazon Associate, we earn from qualifying purchases. This means at no extra cost to you, PIATTO may earn a small commission if you click the links and make a qualifying purchase.
---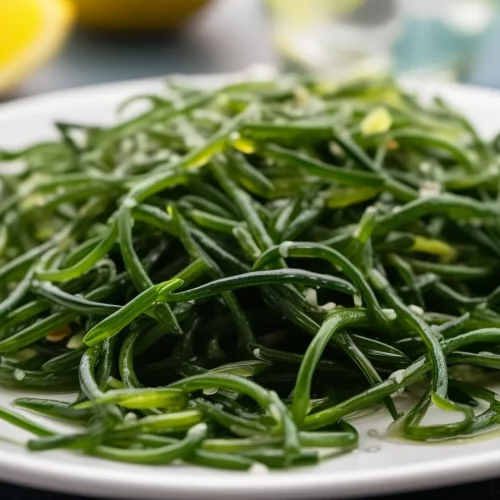 Italian Agretti Recipe (Salsola Soda)
Agretti al Limone! In this Italian agretti recipe, the agretti is sautéed with garlic, olive oil and flavored with lemon.
Ingredients
1

bunch

agretti

cleaned

3

tbsp

olive oil

extra virgin

2

cloves

garlic

minced

1

lemon

juiced

1

pinch

fine salt

or to taste

1

pinch

black pepper

or to taste; you can also use red chili pepper

coarse salt

for the blanching the agretti in water
Instructions
First, clean the agretti by cutting off the roots and rinsing the plant thoroughly under cold running water.

Agretti grows in sandy soil, so make sure to wash it well to remove all traces of grit.

After rinsing, blanch the agretti in a pot of boiling salted water for about 2-3 minutes, until it's bright green and slightly tender. Don't overcook it, as it should maintain some of its crunchiness.

Drain the agretti well, and let it cool slightly.

In the meantime, heat the olive oil in a large skillet over medium heat. Add the minced garlic to the skillet and sauté until it's fragrant but not browned.

3 tbsp olive oil,

2 cloves garlic

Add the blanched agretti to the skillet, stirring well to coat it in the garlic-infused oil. Sauté the mixture for a few more minutes, allowing the flavors to meld together.

Finally, remove the skillet from the heat, and squeeze the lemon juice over the sautéed agretti. Toss it well, and season with salt and pepper to taste.

1 lemon,

1 pinch black pepper,

1 pinch fine salt

Serve the agretti warm as a side dish, or use it as a base for grilled fish or chicken. Be sure to drizzle on a little extra cold extra virgin olive oil for its taste and health benefits!

It's also excellent when tossed with pasta or added to a frittata.
Notes
This simple recipe is just the beginning of your journey with agretti! As you explore more agretti recipes, you'll discover its incredible versatility and the unique touch it can bring to many dishes. From pasta and pizza to salads and soups, there's no limit to the culinary possibilities of this Italian gem.