Thanksgiving, a quintessentially American holiday, is a time for family, friends, and, of course, food. But who says you can't add a dash of international flair to this traditional feast? This year, let's transport our dining tables to the rolling hills and ancient cities of Italy. From a rosemary-infused roasted chicken to delectable Mont Blanc and Tiramisù for dessert, we're about to embark on a culinary journey that marries the best of both worlds. Welcome to PIATTO's 2023 Italian Thanksgiving Menu!
---
Appetizers: A Prelude to the Feast
Before we dive into the main course and its accompaniments, let's whet our appetites with some Italian-inspired starters. These appetizers set the stage for the Italian extravaganza that follows.
Italian Focaccia
Italy is home to many types of focaccia and so we have many focaccia recipes on our website, depending on your taste. Enjoy short, crispy focaccia? You are looking for a classic focaccia genovese recipe. Prefer soft and tall bread for sandwiches and dipping? Try our no-knead focaccia bread recipe. If you want a quick and dirty recipe, try our rosemary focaccia bread recipe perfect suited for the stand mixer.
Tuna mousse is Italy's answer to the tuna salad. Often served in crustless tramezzini bread in Italy, this tuna mousse can also be used to stuff roasted red peppers or even grape or cherry tomatoes. Or, just spread it on bruschetta or a piece of focaccia. It's common bar and bakery food, but also a popular appetizer. Here's our favorite recipe: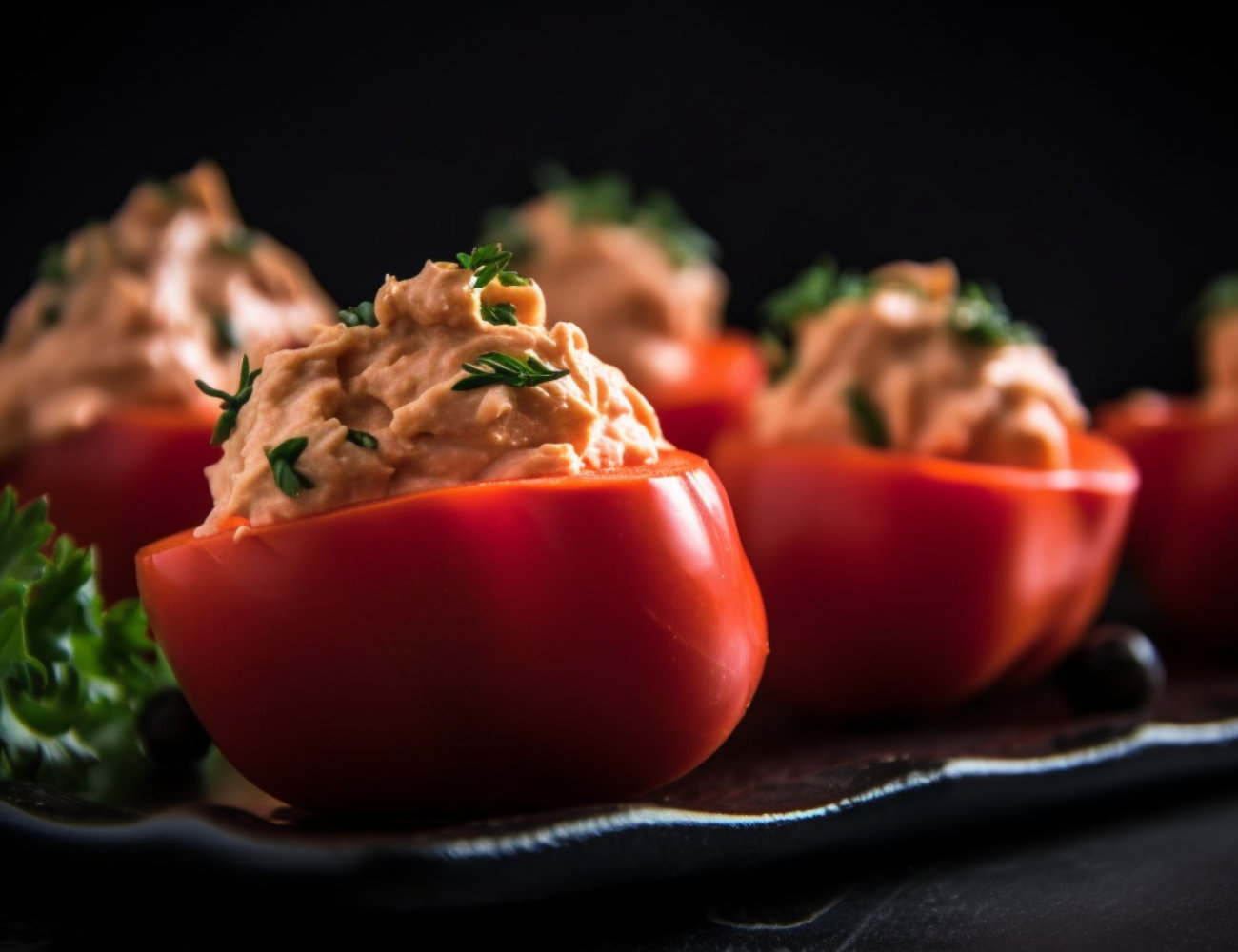 So much better than a simple side salad, this fennel and orange salad will cleanse the palette as an post-meal salad (common in Italy) or offer a light and refreshing snack before the main course. Top the salad with some toasted or candied walnuts for an extra special holiday touch!
Taralli Crackers
Taralli (or tarallini) are one of our favorite snacks! A dried cracker a bit like grissini (a dried breadstick), this treat far surpasses the grissini in flavor in our opinion.
Difficult to find in your average supermarket, Amazon actually has an excellent selection of Italian brands.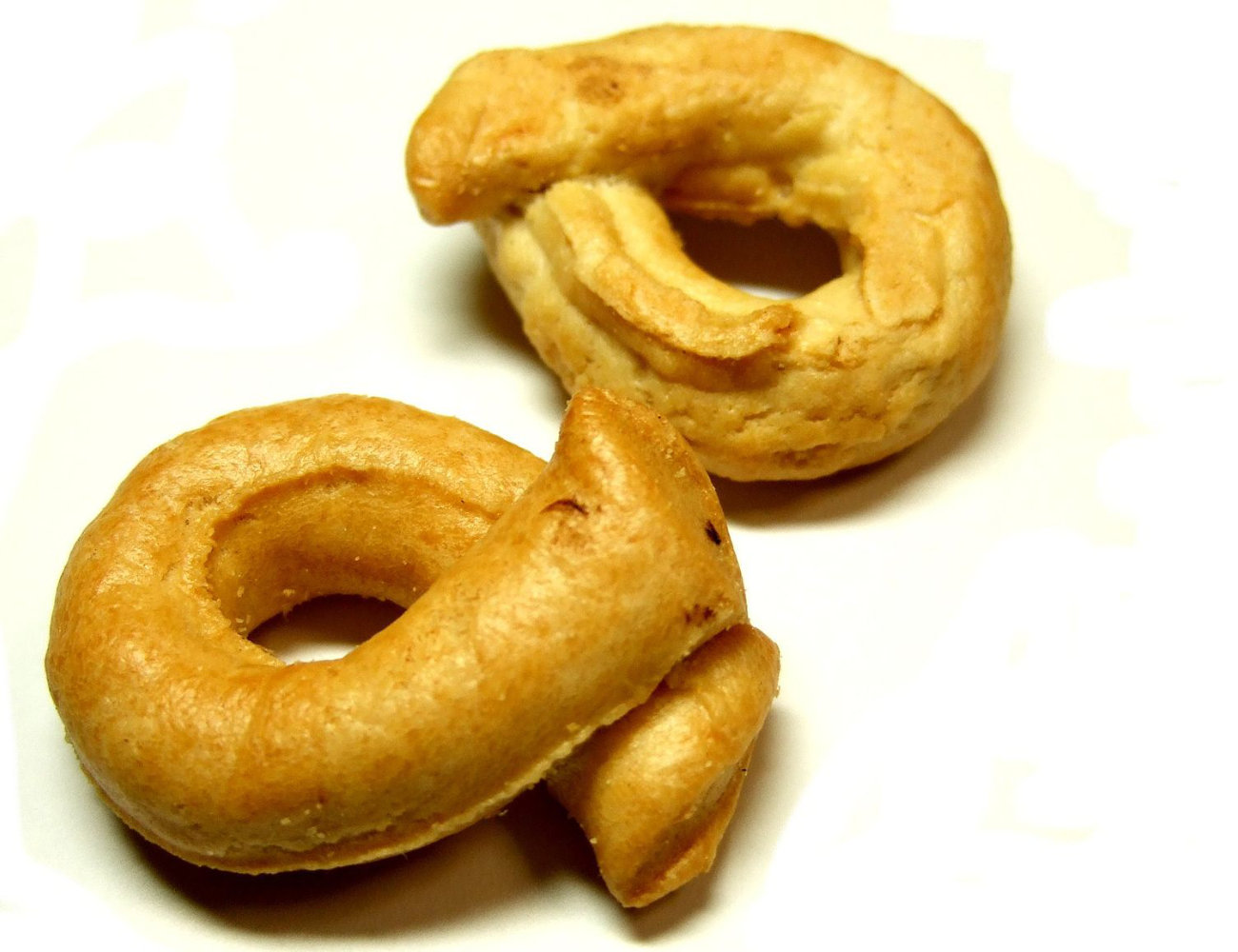 ---
Italian Thanksgiving Menu: Main Course
The star of our Italian Thanksgiving is a succulent Rosemary Roasted Chicken with a crispy skin!. This dish pays homage to the Italian love for fresh herbs while offering a delightful alternative to the conventional turkey. Nonna Margherita's recipe is our absolute favorite and we particularly love her trick to avoiding laborious basting.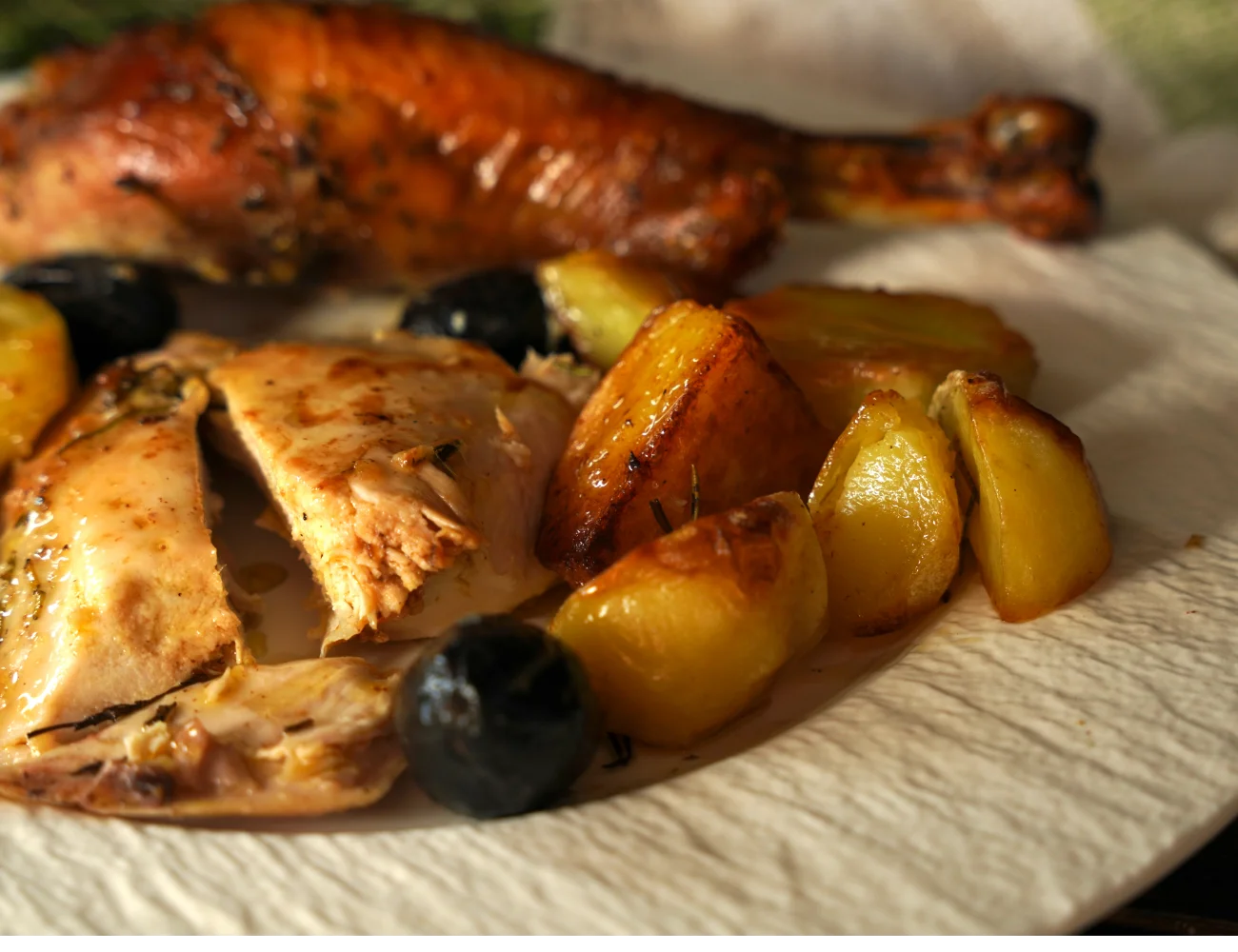 ---
Italian Thanksgiving Menu: Sides
What's an Italian meal without its hearty sides? Our focaccia, golden and crisp, serves as the perfect canvas for a medley of Italian herbs. Pair it with Tuscan beans, a rustic dish that brings the soul of Italian countryside right to your Thanksgiving table.
Chestnuts are all the rage when they are in season in Italy during the fall. We think this old fashioned chestnut stuffing recipe is a great way of combining the flavors of Italy with Thanksgiving!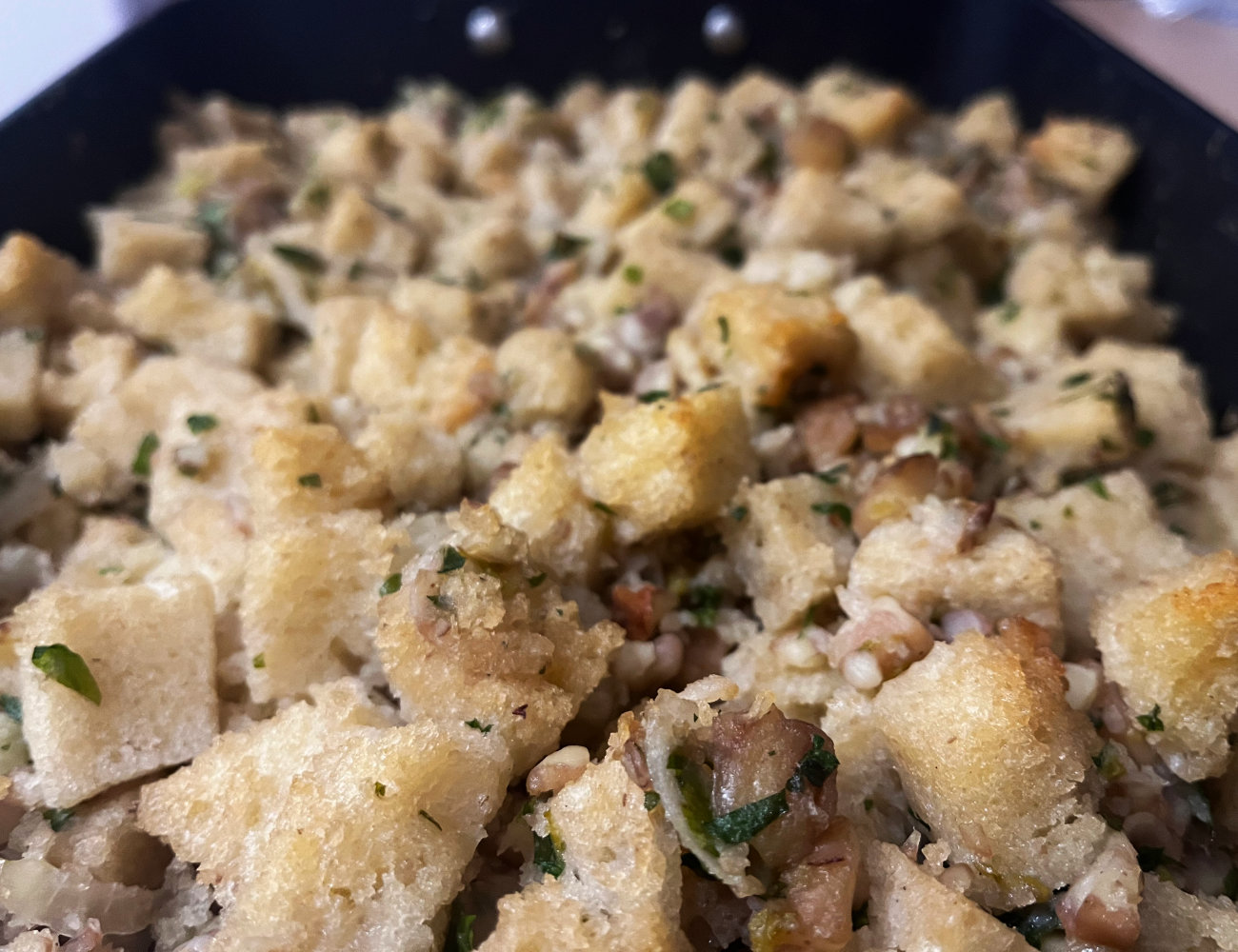 ---
This traditional Tuscan Beans recipe will give you a vacation from the traditional Thanksgiving baked beans. Savory rather than sweet, these beans are nonetheless rich with flavor. These creamy beans have all but replaced the baked beans we used to prepare during the holidays.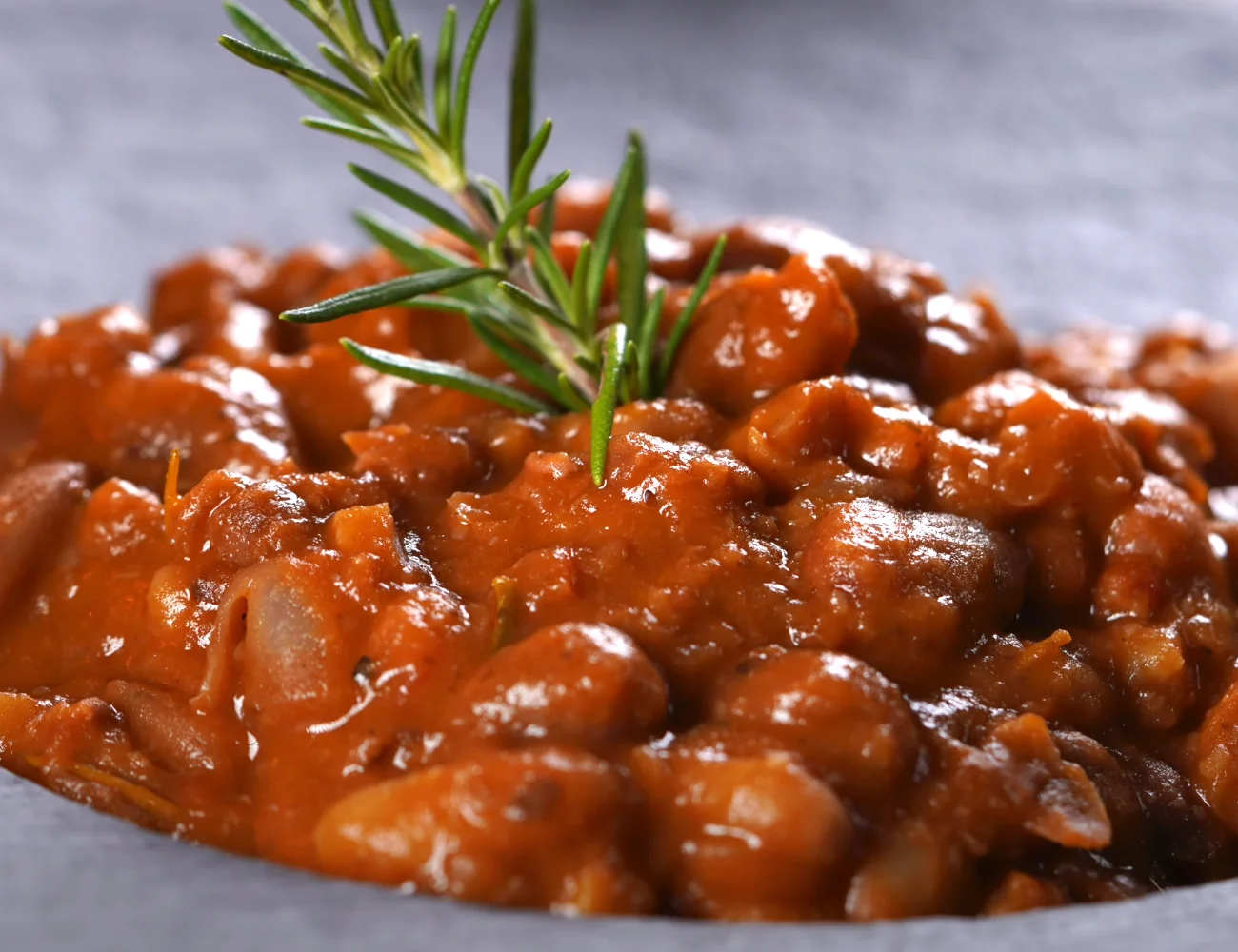 ---
Desserts for an Italian Thanksgiving
No Italian feast is complete without indulging in dolci, and our Thanksgiving is no exception. We're serving up Mont Blanc, a chestnut-based dessert that's as elegant as it is delicious. And to help us beat the Thanksgiving food coma—a classic that needs no introduction—the dessert that Italians call 'pick me up' or Tiramisù! These desserts not only satisfy your sweet tooth but also add an Italian signature to the grand finale of your meal.
Discover our creamy version of the famous Mont Blanc dessert recipe with chestnuts—blending rich chestnut purée and whipped cream.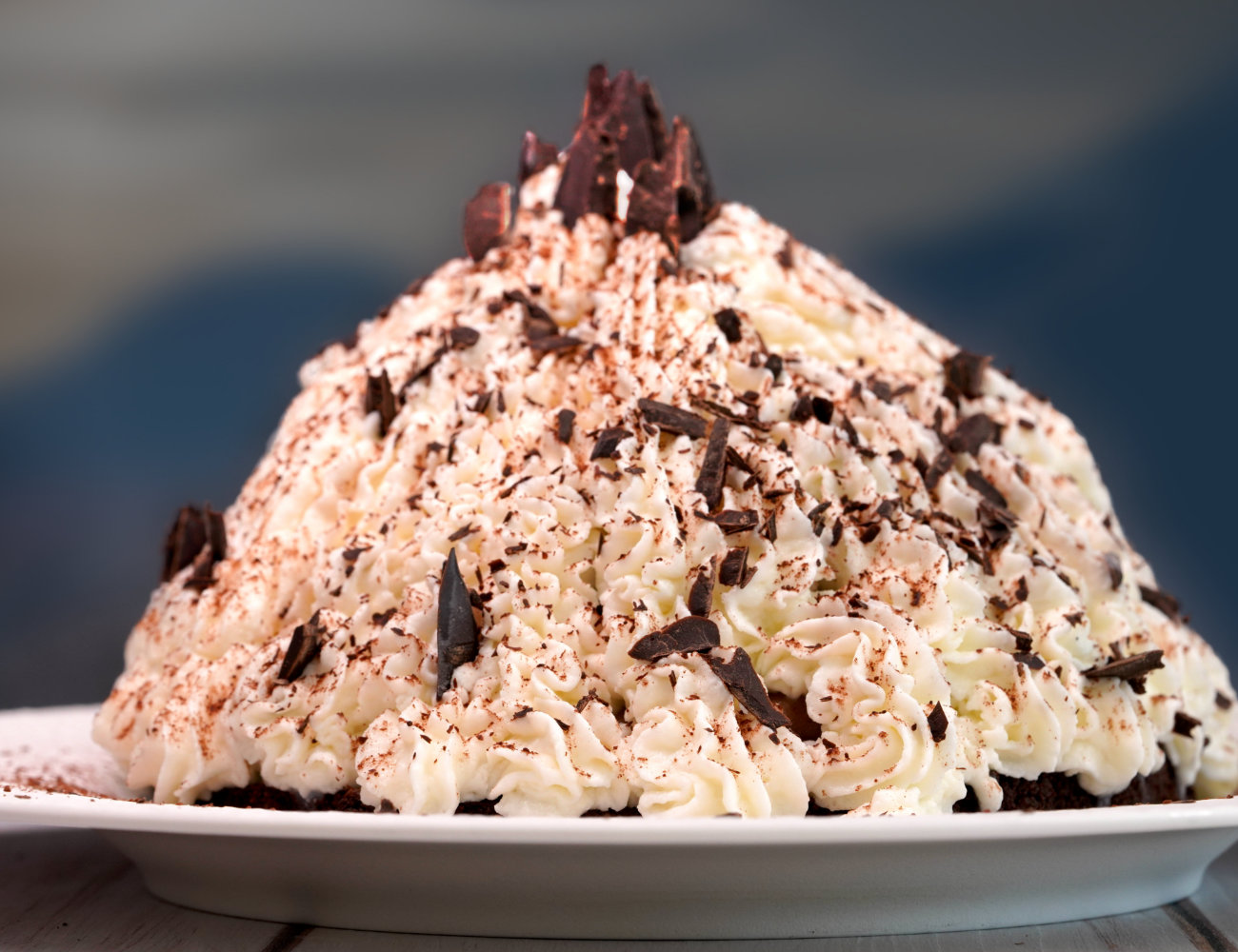 ---
Tiramisù
A coffee lover's dream! An otherwise classic tiramisu recipe with a mascarpone filling that is tasty and creamy without any risk of foodborne illness.