Imagine sitting in a cozy café on a chilly winter evening, savoring the rich, creamy texture of a Mont Blanc dessert as you take a bite. The chestnut purée, laced with sugar and vanilla, melts in your mouth, while the whipped cream adds a touch of airy lightness. This iconic dessert, named after the highest peak in the Alps, has a history as rich and layered as its ingredients. Let's delve into the fascinating journey of the Mont Blanc dessert recipe, exploring its origins, traditional recipes, and the delightful variations that different cultures bring to this classic dish.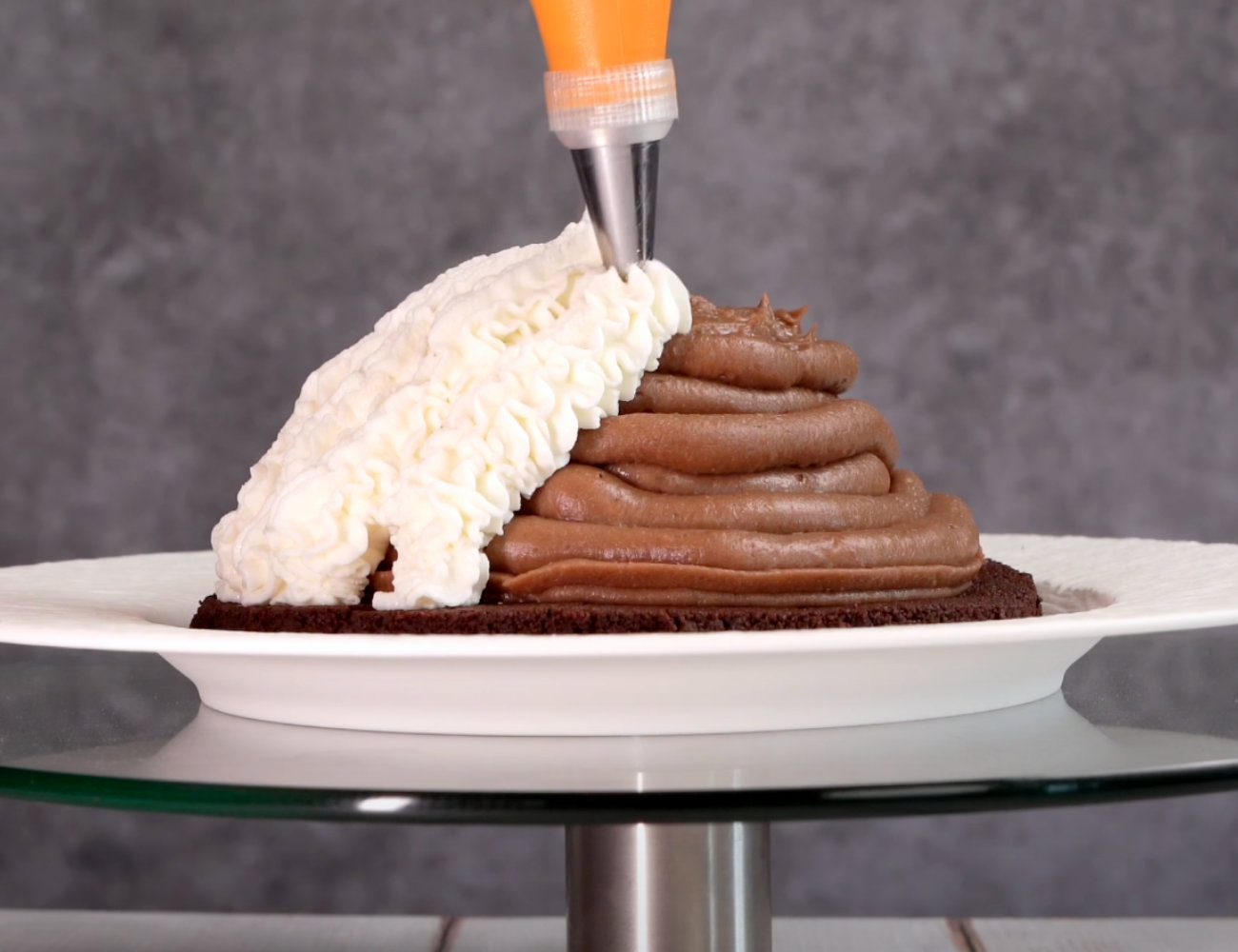 ---
Watch the Video Recipe!
Watch our video tutorial and learn how to make a creamy version of the iconic Mont Blanc dessert recipe like a pro!
---
Subscribe to our YouTube Channel
More video recipes? Subscribe to our YouTube Channel (it's FREE) and click the bell to get notifications when we release a new video recipe!
---
History of the World's Most Famous Chestnut Dessert Recipe
The Mont Blanc dessert, also known as Mont-Blanc aux marrons, was born in the 19th-century culinary landscape of Paris. Named after the highest peak in the Alps, Mont Blanc, the dessert is a visual and gastronomic homage to a snow-capped mountain. It consists of sweetened chestnut purée, usually formed into vermicelli-like strands and generously topped with whipped cream.
Chestnuts have a long-standing history as a staple food, particularly in regions where the nut is abundant. While chestnut purées have been used in various forms like soups, porridges, or side dishes for meats, these were not considered desserts. It wasn't until the Mont Blanc dessert that chestnuts were transformed into a sweet, luxurious dish.
Earliest Mention of the Mont Blanc Dessert
The earliest documented version of a sweet dessert featuring puréed chestnuts in vermicelli shapes dates back to 1842 in various French cookbooks. However, these versions did not include the whipped cream that is characteristic of Mont Blanc. By 1847, a dish called "entremets du Mont-Blanc" or simply "montblanc" was created by the Dessat(s) pastry-shop. While the exact preparation details remain unclear, the dish was lauded as "a true monument which will make his name immortal."
An unambiguous reference to Mont Blanc, featuring puréed chestnuts topped with whipped cream, appeared in 1885 under the name "torche aux marrons" and was considered an Alsatian dish. By 1888, the dish had acquired its modern name, Mont-Blanc aux marrons, and was featured in Escoffier's Guide Culinaire in 1903.
The dessert gained international fame when it was introduced to Japan in 1933, inspired by the Mont Blanc from Angelina's tea shop in Paris. Over the years, the dessert has become popular in various countries, including France, Italy, Hong Kong, Shanghai, Japan, Slovakia, Switzerland, Hungary, and northwestern Romania.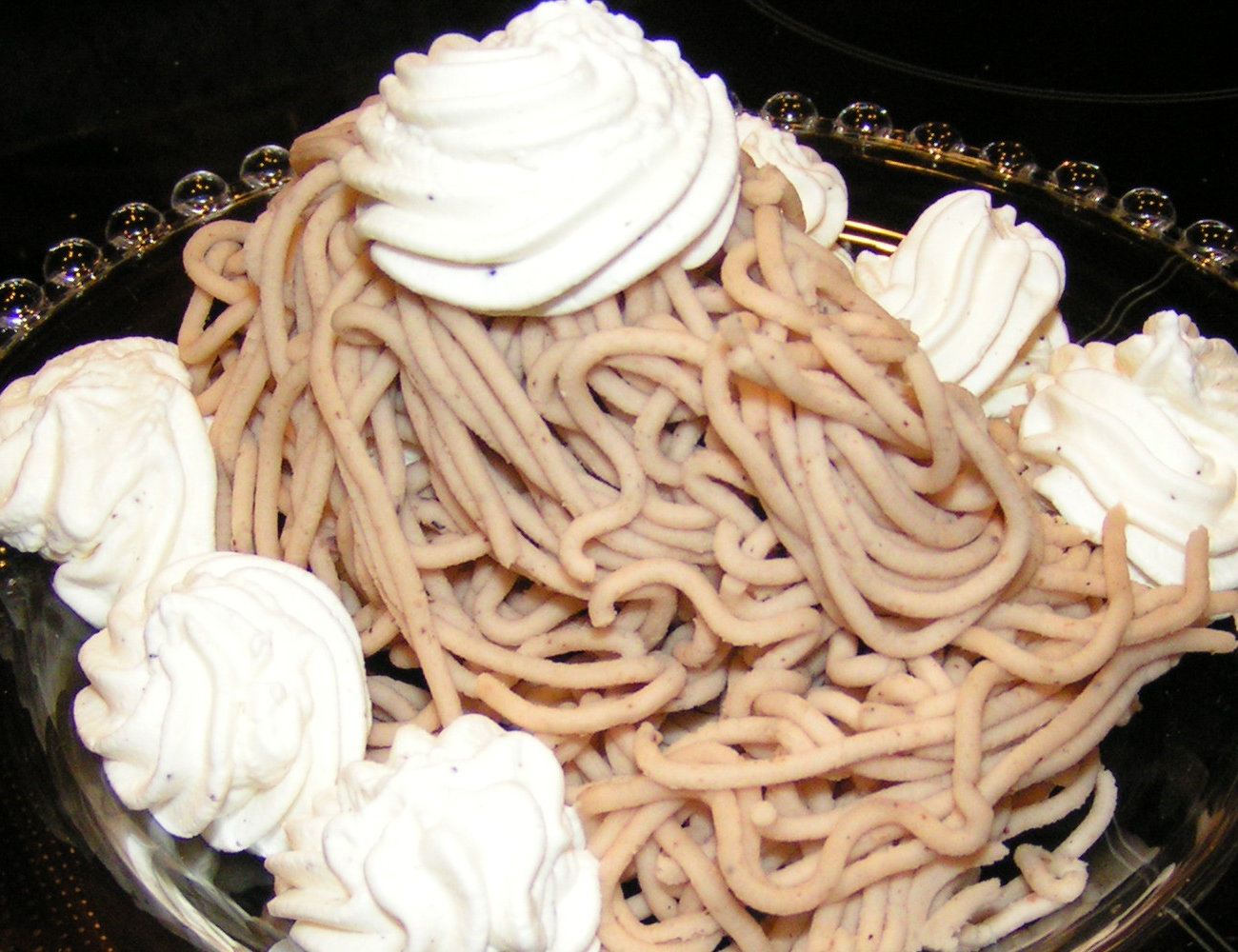 ---
The Traditional Mont Blanc Recipe
At its heart, Mont Blanc is a simple dish, but one that requires attention to detail. The primary ingredient is the chestnut, which you'll need to boil, peel, and then purée. Here's a quick rundown of the traditional steps:
Boil and Peel: Boil chestnuts for about 45 minutes, then peel while still warm.
Purée: Blend the peeled chestnuts into a smooth purée.
Sweeten and Flavor: Add sugar and vanilla to the purée and mix well.
Pipe: Use a piping bag with a star-shaped nozzle to create vermicelli-like strands of the chestnut mixture. Or, use a ricer to push the chestnut paste out into messy pasta-like strands
Whipped Cream: Whip heavy cream until stiff peaks form.
Assemble: Layer the chestnut strands over a base (meringue for instance), then top with whipped cream.
The PIATTO™ Mont Blanc Recipe
We've chosen to blend our seasoned chestnut purée with some Italian mascarpone cheese to give it a lighter, creamier texture. Instead of the meringue base (popular in France), we've chosen to use a simple cookie crumb base.
---
How to Boil Chestnuts
---
The Twist: Variations Across Borders
While the traditional Mont Blanc remains a favorite, various countries have added their unique touches to this classic dish:
Italy and France
In Italy, the dish sometimes includes a touch of rum or amaretto liqueur, enhancing the chestnut flavor and adding complexity to the dessert.
In France, the Mont Blanc often features a layer of meringue at the bottom, adding a crunchy texture that contrasts beautifully with the creamy chestnut and whipped cream layers.
Japan
Japan's love affair with Mont Blanc has led to innovative variations, including matcha-infused chestnut purée and adzuki bean toppings.
Switzerland
Given its proximity to the Alps, it's no surprise that Switzerland has its own take on Mont Blanc. Here, you'll often find kirsch, a cherry brandy, added to the whipped cream for an extra kick.
Mont Blanc is more than just a dessert; it's a culinary journey that takes you through the rich tapestry of European history and culture. Whether you're enjoying a traditional Monte Bianco in an Italian trattoria or savoring a matcha-infused version in a Tokyo café, you're participating in a global tradition that celebrates the humble chestnut in all its glory. So the next time you see Mont Blanc on a dessert menu, take a moment to appreciate the centuries of tradition and innovation that have gone into creating this masterpiece. Then, dig in and enjoy.
---
Tools We Use for this Chestnut Dessert Recipe
Blender or Immersion Blender
Unless you are purchasing chestnut paste, you'll need to blend the seasoned chestnuts to a smooth purée. You can use a blender, immersion blender, food processor or Vitamix for this job.
Immersion Blender (One of our favorites): https://amzn.to/3EWqcFx (affiliate link)
Vitamix is also an excellent choice for grinding or puréeing nuts: https://amzn.to/3EYGi1G (affiliate link)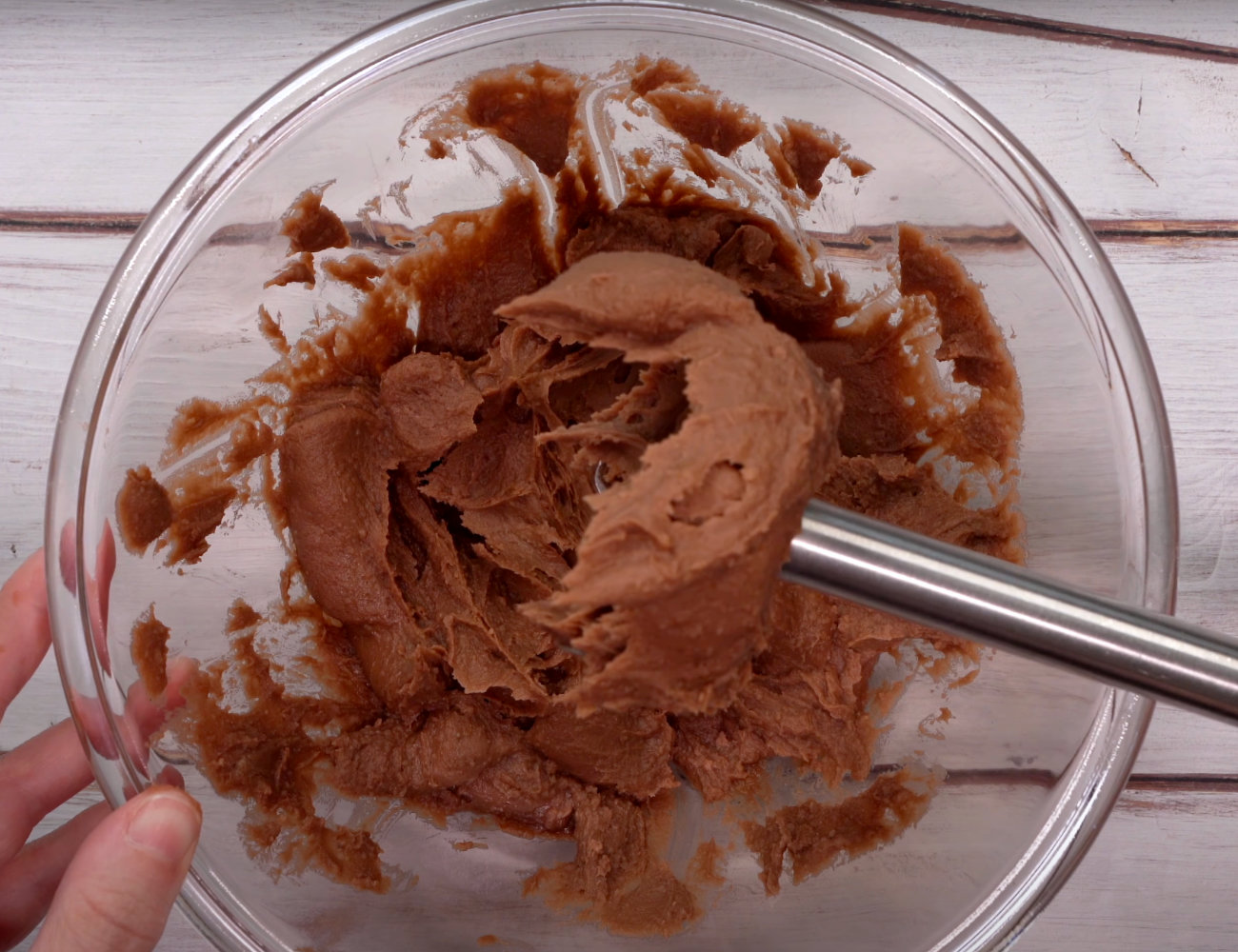 Cake Form for Cookie Crumb Base
We use a small 6″ cake round to form our cookie crumbs into a base for our chestnut dessert. If you prefer to use a removable cake pan of a more standard size (9″ or 12″), double the recipe we share below.
Cake Rings— This adjustable ring will expand from 6" to 12": https://amzn.to/3t9Nwx3 (affiliate link)

Cake rings like this are perfect for making spanish sponge cakes, tiramisù cake and more!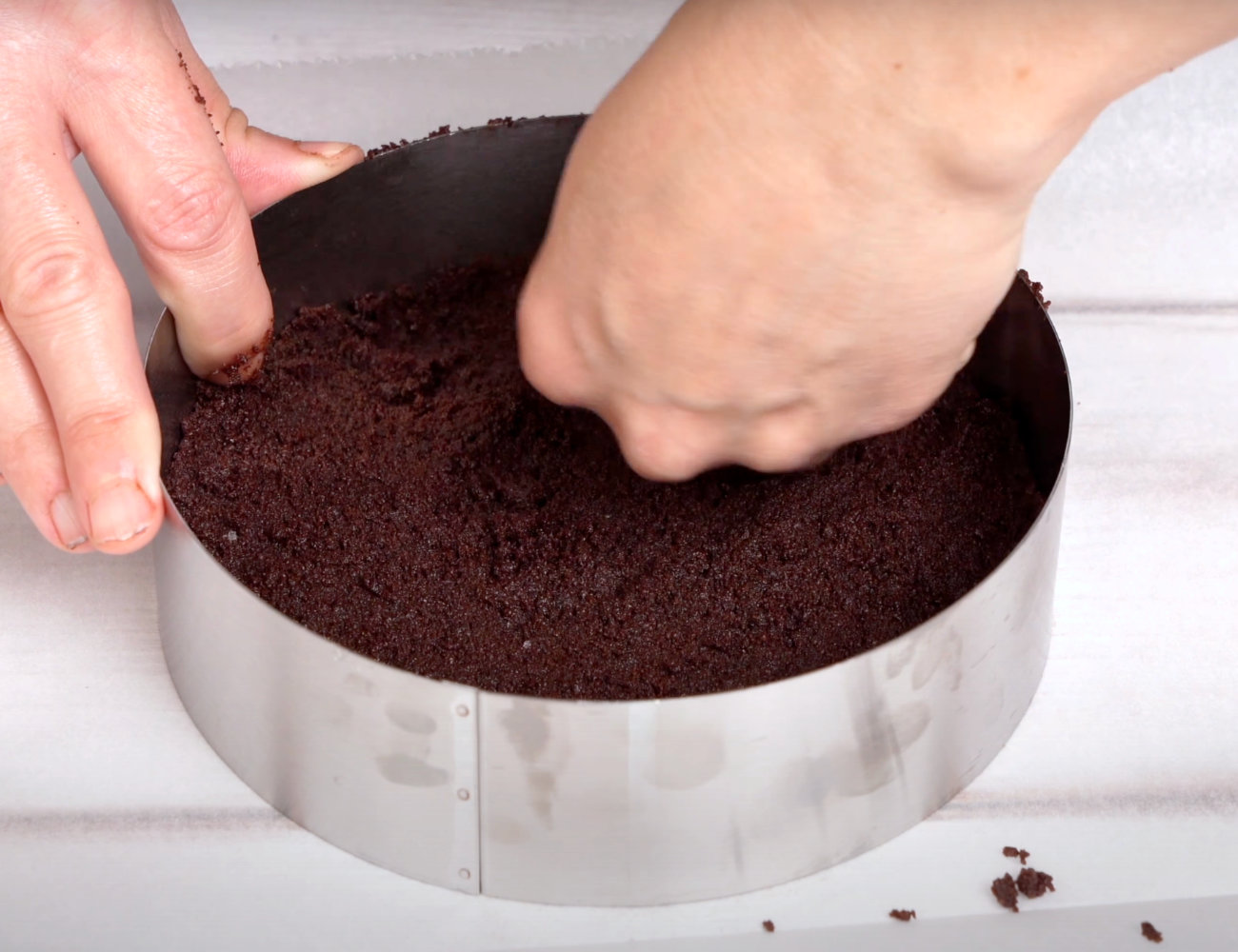 Pastry Bag and Tips
A pastry bag is a must-have tool for many Italian dessert recipes and desserts in general. We really love our large silicon pastry bag, which is dishwasher safe, re-usable and easy to use.
Pastry Bags (3 Size Set): https://amzn.to/3ZKMBiS (affiliate link)
With three sizes to choose from, this set should have you covered for whatever dessert you plan to make. These bags are also perfect for piping ravioli filling!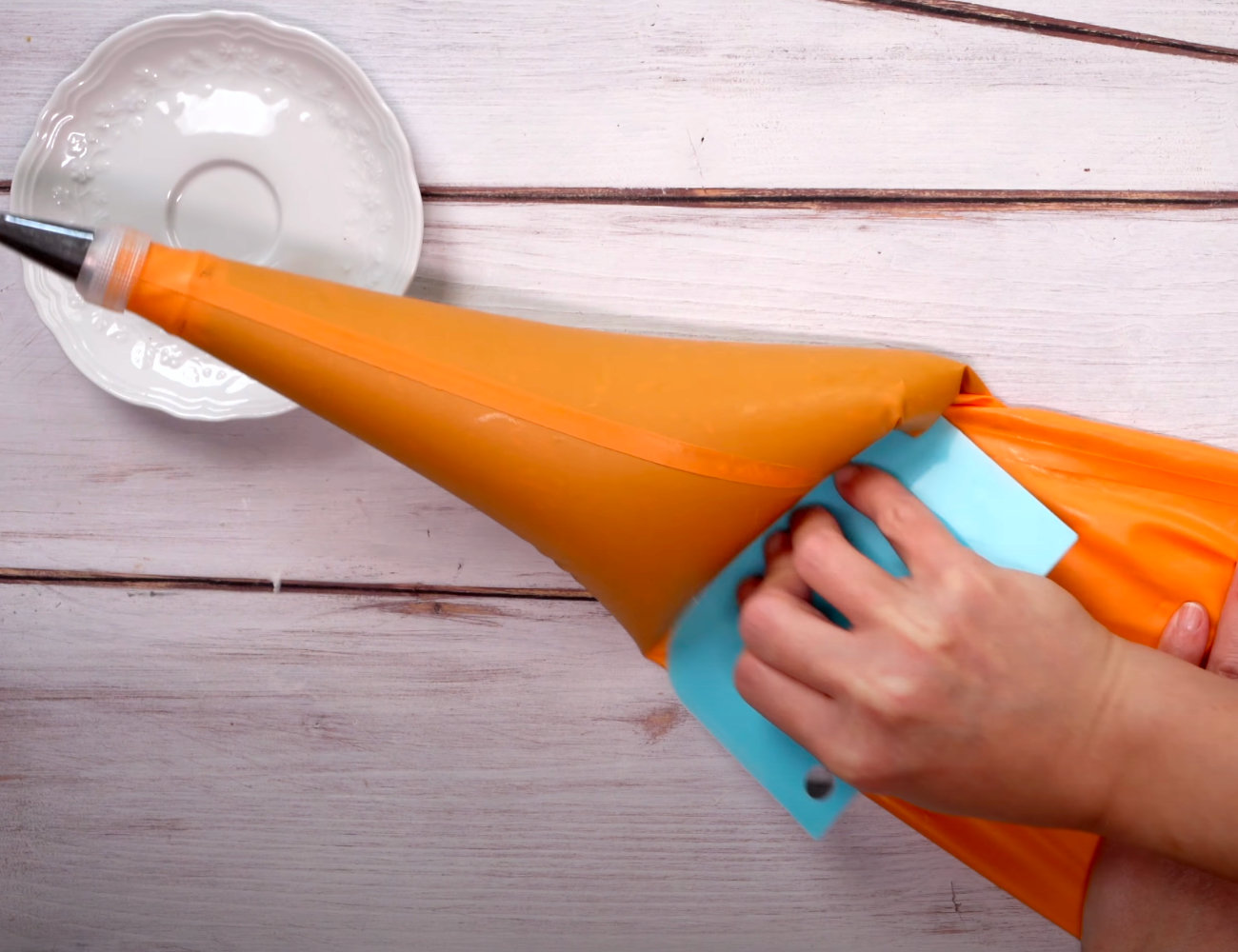 ---
As an Amazon Associate, we earn from qualifying purchases. This means at no extra cost to you, PIATTO may earn a small commission if you click the links and make a qualifying purchase.
---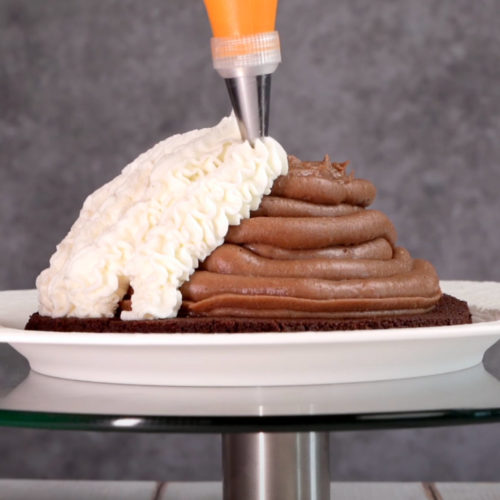 Mont Blanc Dessert Recipe with Chestnuts!
Discover the ultimate Mont Blanc dessert recipe with chestnuts—blending rich chestnut purée and whipped cream. Recipe + Video
Equipment
1 cake ring

or removable bottom cake pan; 6" for a small cake or double the recipe and use a 9" round

1 pastry bag

optional, for piping the chestnut purée

1 blender or food processor

or immersion blender for blending the chestnuts to a purée
Ingredients
Sweet Chestnut Purée (Filling)
18

oz

chestnuts

cooked and peeled (weight includes shell)

3 ½

oz

granulated sugar

9

oz

milk

whole; or same weight as the final chestnut meat obtained after cooking and shelling the nuts

2

tsp

vanilla extract

or one vanilla bean

1

tbsp

cocoa powder

3 ½

oz

mascarpone cheese

1

tsp

rum

optional

1

pinch

fine salt
No-Bake Cookie Crumb Base
4

tbsp

butter

melted

8

oz

dry chocolate cookies
Decoration
1

cup

heavy whipping cream

2

tbsp

granulated sugar

cocoa powder

sprinkle, for decoration

shaved chocolate

optional, for decoration
Instructions
Boil Chestnuts
Score fresh chestnuts longitudinally across the belly. We prefer to use kitchen scissors to do this job (safer then using a paring knife).

Boil chestnuts in water for 30 minutes.

Remove the chestnuts meats from the shells and set the dry meat aside.
Make the Cookie Crumb Base
Blend or crush dry cookies into powder. Use a rolling pin, food processor or blender for this job.

8 oz dry chocolate cookies

Add melted butter to the cookie crumbs and mix.

Press the cookie crumbs into a ring and chill until it holds together (about 30 minutes).
Make the Chestnut Filling
Add the chestnut meats to a pot with: sugar, cocoa powder, vanilla, a pinch of salt and rum (optional). Give it a mix.

3 ½ oz granulated sugar,

2 tsp vanilla extract,

1 tbsp cocoa powder,

1 pinch fine salt,

1 tsp rum

Add the milk and simmer over low heat (uncovered) for about 25 minutes.

Blend the mix to a smooth paste and cool completely.

Mix in the mascarpone cheese.

Transfer the chestnut filling to a pastry bag with the nozzle of your choice. The nozzle should be large enough to push the paste through.
Whip the Cream
Whip the heavy cream with the sugar until you have stiff peaks.

1 cup heavy whipping cream,

2 tbsp granulated sugar
Assemble the Mont Blanc
Transfer the cookie base to the serving tray.

Pipe the chestnut filling on top of the cookie base in the shape of a cone (mountain).

Dollop on the whipped cream or pipe it on as we've done.

Sprinkle cocoa powder and shaved chocolate on the Mont Blanc (optional).

cocoa powder,

shaved chocolate
Video
Notes
Is this a fast and easy dessert?
Many of the tasks in this dessert can be done simultaneously. Or, it's just a matter of letting stuff simmer. So, yes, it's an easy recipe
Can I make this Mont Blanc easier?
Sure! Buy chestnut meat or purée (instead of boiling fresh chestnuts). You can also buy whipped cream in a can, however we always recommend making fresh whipped cream 🙂
Do I need a pastry bag?
For our version of this recipe (with mascarpone cheese), you'll want a pastry bag. However, if you leave the mascarpone out, you can also use a ricer to form the chestnut paste into the classic pasta-like shape.