Buttery pie crusts are delicious, but there are many advantages to going with an olive oil pie crust. This tasty and easy olive oil pie crust recipe supports rather than overwhelms the star of the show—your pie filling! Even butter lovers in our family often prefer this pie crust because it is the perfect compliment to pies with heavy or decadent fillings.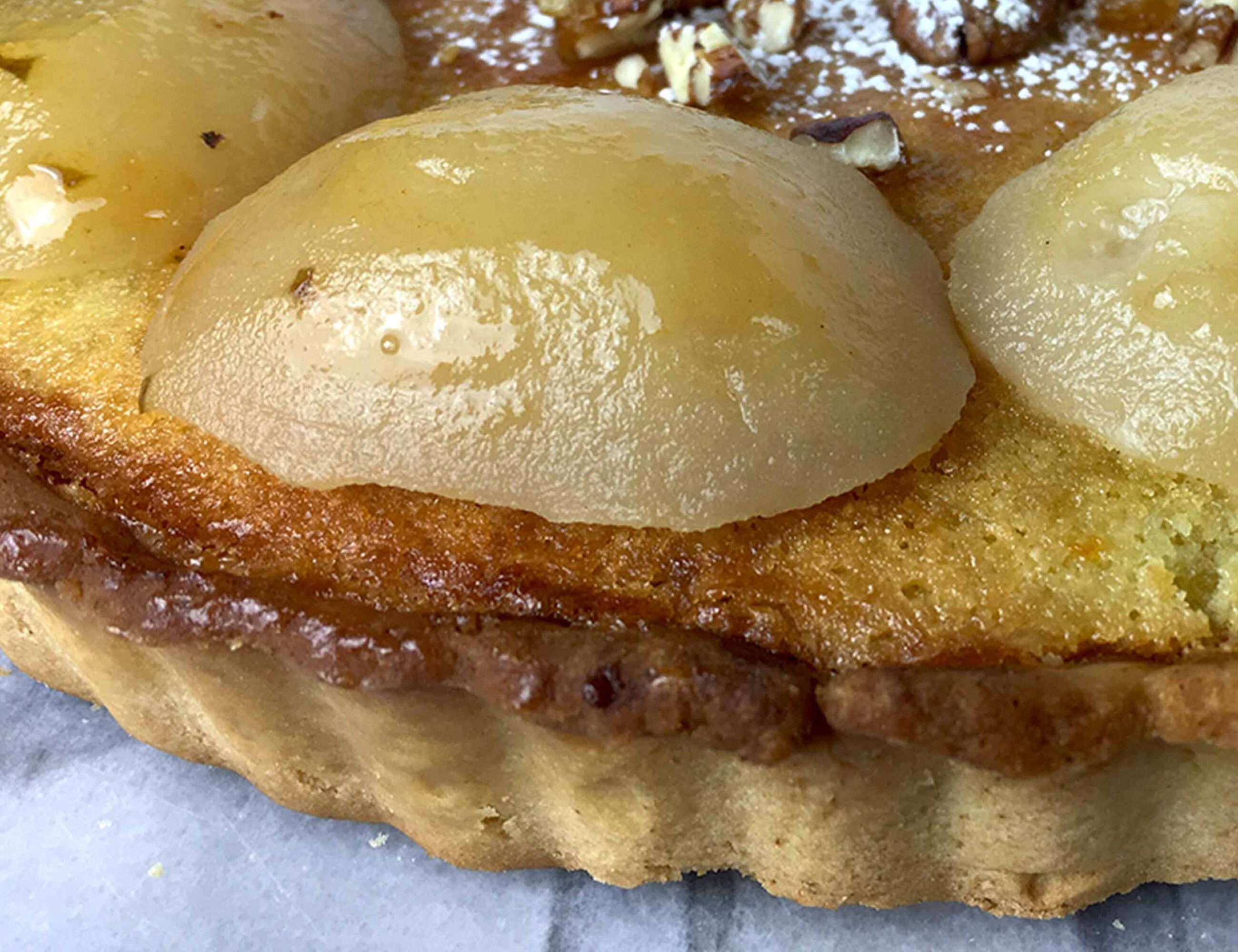 Watch the Video Recipe!
Coming soon! We don't have a video tutorial for our Olive Oil Pie Crust recipe yet.In the meantime, learn how to make this Italian Chiacchiere recipe with this video, filmed in Italy:
Subscribe to our YouTube Channel
More video recipes? Subscribe to our YouTube Channel (it's FREE) and click the bell to get notifications when we release a new video recipe!
How to Make Olive Oil Pie Crust
Make the Pie Crust Dough
Unlike making butter pie crusts, this olive oil pie crust is extremely easy to make! Simply combine the dry ingredients (flours, starch, baking powder). Then, combine the wet ingredients plus the powdered sugar. Add the dry ingredients to the wet ingredients and mix just until a ball forms. Knead just until the pie crust dough is smooth.
Freeze or Stretch to Bake!
Like any pie crust recipe, you'll want cover this dough and let it rest in the refrigerator for an hour to firm up before using it. Divide the dough in two pieces.
To freeze? Flatten the dough balls into thick round discs, put them in a freezer bag and freeze. Freezing as a flat disc rather than a ball will allow the dough to thaw quicker when you are ready to use it.
To use the olive oil pie crust dough, roll out the dough and use it as you would any pie crust.
Olive Oil Pie Crust Recipe Tips
Healthy and great for lactose sensitivity!
This is a delicious go-to pie crust if you are cooking for family and friends who are sensitive to the lactose in butter. It's also ideal for those watching their saturated fat. Olive oil is a mono-saturated fat that is a healthy alternative to butter.
This pie crust should last in the refrigerator for 2-3 days, or frozen for at least a month.
This recipe makes two bottom crusts or the top and bottom for one pie. Freeze any left overs as a flattened disc (to be rolled out later). Or, roll the pie crust out and freeze in a pie crust form for later use.
---
As an Amazon Associate, we earn from qualifying purchases. This means at no extra cost to you, PIATTO may earn a small commission if you click the links and make a qualifying purchase.
---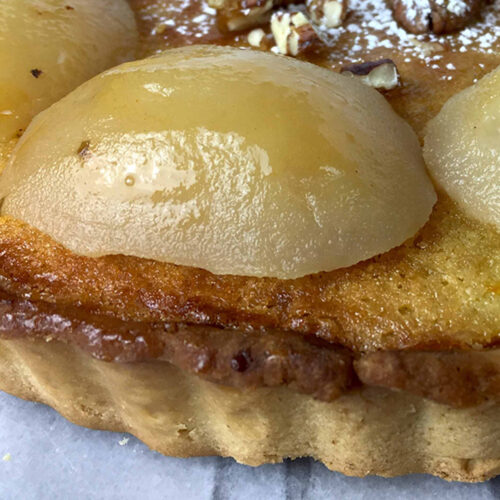 Easy Olive Oil Pie Crust Recipe
A delicious versatile olive oil pie crust recipe that perfectly compliments any pie filling.
Ingredients
½

cup

olive oil

extra virgin

3 ½

cups

flour

2

eggs

1

egg yolk

1 ½

tsp

baking powder

1

cup

powdered sugar

1

cup

potato starch

1 ½

tbsp

water

or, as needed
Instructions
Make the Pie Crust Dough
Combine (or sift together) the flour, baking powder and potato starch. Set aside.

In a large bowl, beat the eggs and egg yolks together with the water. Slowly drizzle in the olive oil, whisking continuously until blended. 

Add the powdered sugar all at once, whisking vigorously until smooth.

Add the flour mixture and mix with your hands or a paddle attachment until a ball forms.

Transfer the ball to a work surface and knead just until smooth. Cover with plastic wrap and let the dough rest in the refrigerator for an hour. 
Freeze or Stretch
After the hour rest, divide the dough in two. Freeze or roll out the dough as you would any pie crust! 
Nutrition
Sodium:
55
mg
Calcium:
37
mg
Vitamin C:
1
mg
Vitamin A:
46
IU
Sugar:
8
g
Fiber:
1
g
Potassium:
138
mg
Cholesterol:
33
mg
Calories:
236
kcal
Trans Fat:
1
g
Saturated Fat:
1
g
Fat:
8
g
Protein:
4
g
Carbohydrates:
37
g
Iron:
2
mg