In Italy, cooking with seasonal ingredients is all the rage. Already, spring vegetables are starting to arrive in Italian groceries and farmers' markets. Here's a look at a few classic Italian vegetable pasta recipes that you need to try!
Or, turn on the subtitles and watch us make four of these pasta dishes on our Italian YouTube Cooking Channel:
---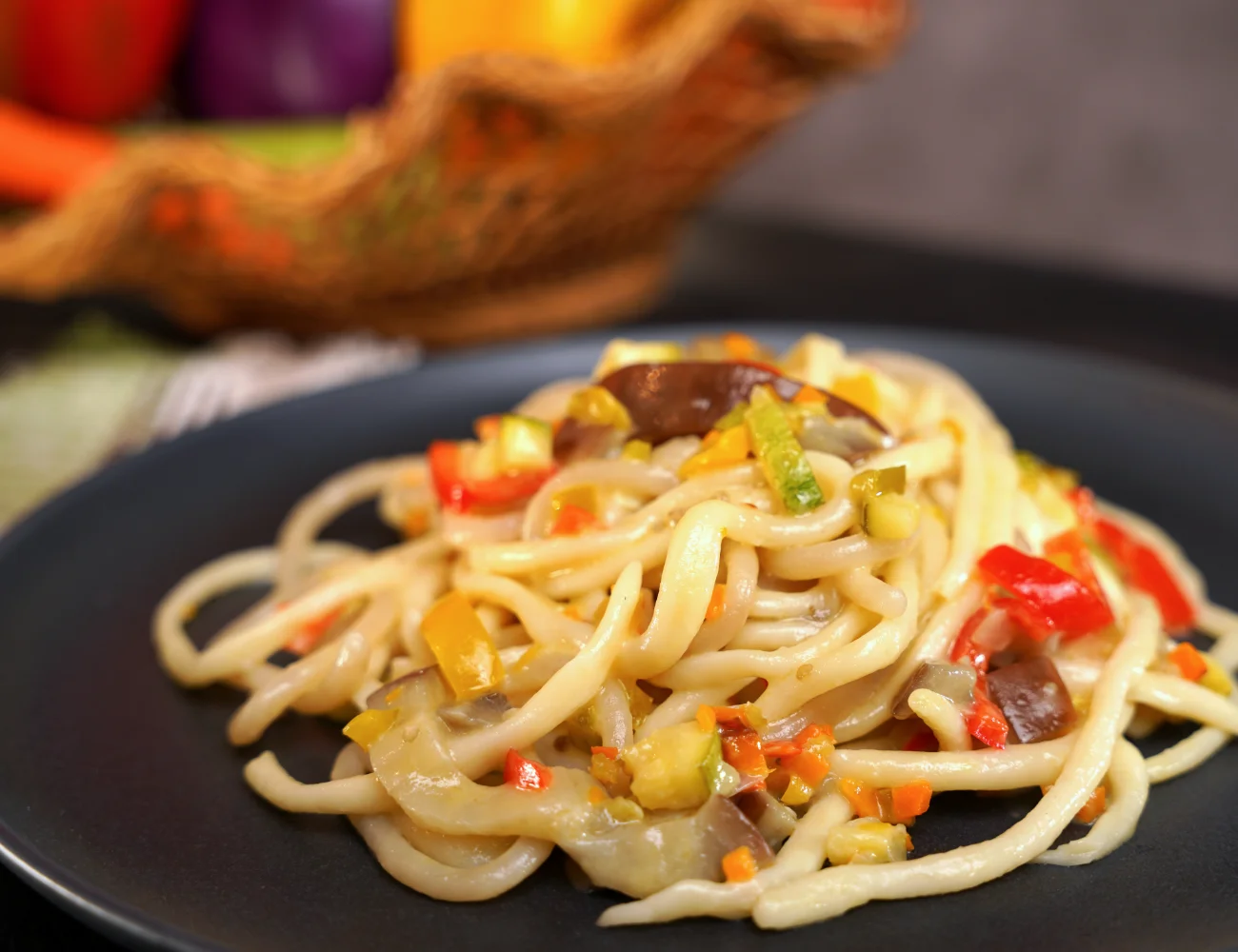 Italian Garden Pasta most certainly served as inspiration for the American Pasta Primavera recipes! There's no one recipe considered traditional here, but our recipe includes commonly ingredients: zucchini, peppers, eggplant and onion! One bite of this incredibly flavorful pasta and you'll wonder how frozen meal brands get away with calling their bland, mushy offerings by the same name.
---
A specialty from Nerano near Naples, this is a dish featured on Stanley Tucci's documentary about food in Italy! The sauce is made with an unique ingredient: fried zucchini chips rehydrated to make a zucchini-infused sauce! If you can find (unseasoned) zucchini chips in the store (fried or dried), you can skip the frying step of this dish. And to finish it off? Tasty provolone cheese! Mamma mia!
---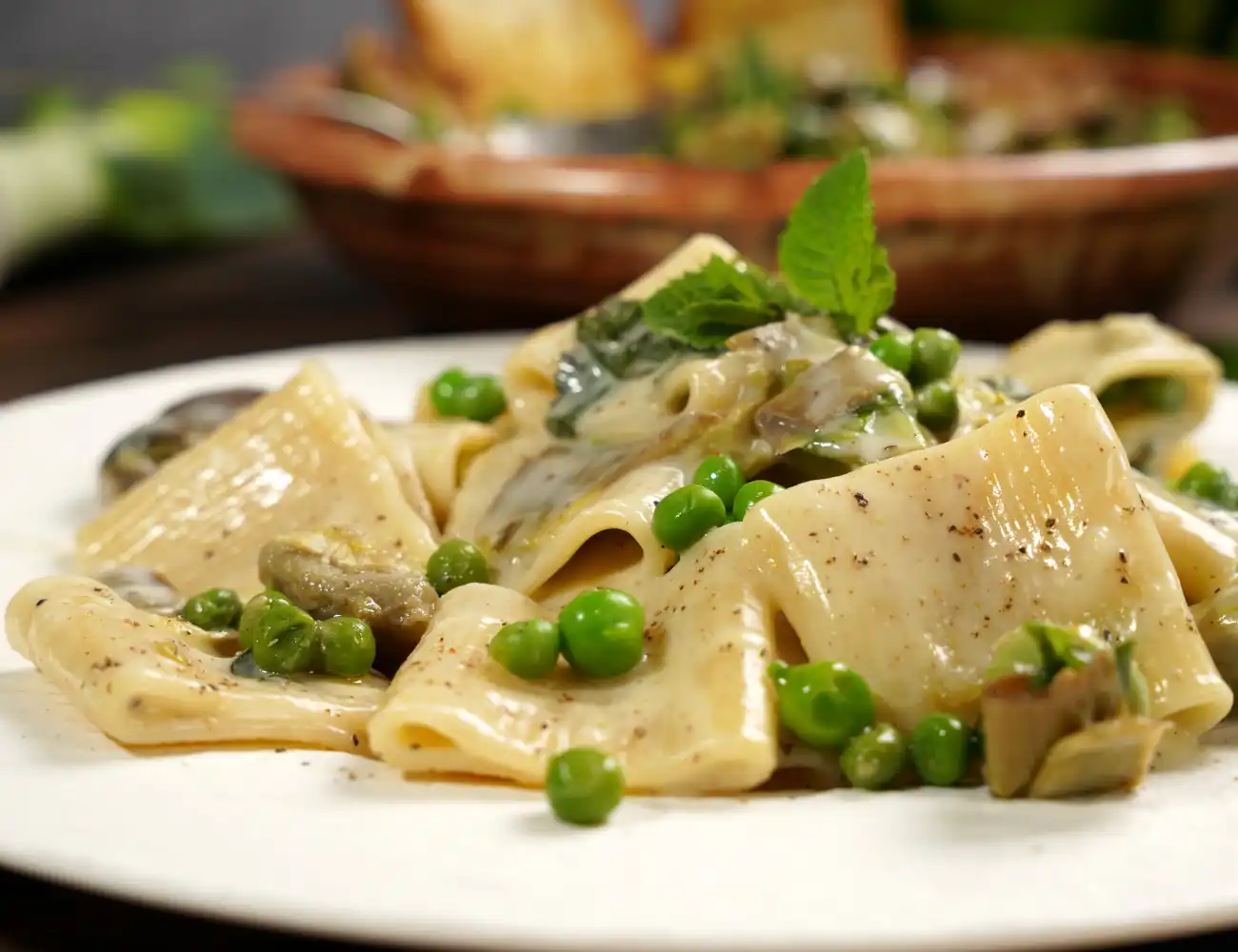 This Roman dish no doubt served as inspiration for the American Primavera Pasta recipes. The condiment is a famous spring vegetables mix from Rome called 'Vignarola Romana' which translates to 'between the grape rows' because it refers to all those spring vegetables that traditionally grew there in spring. The result? One of Italy's most incredible Italian vegetable pasta recipes: with peas, spring onions, artichokes (canned are fine as well), fava beans and mint! Finished with a creamy Cacio e Pepe style pecorino sauce, this pasta is a real treat!
---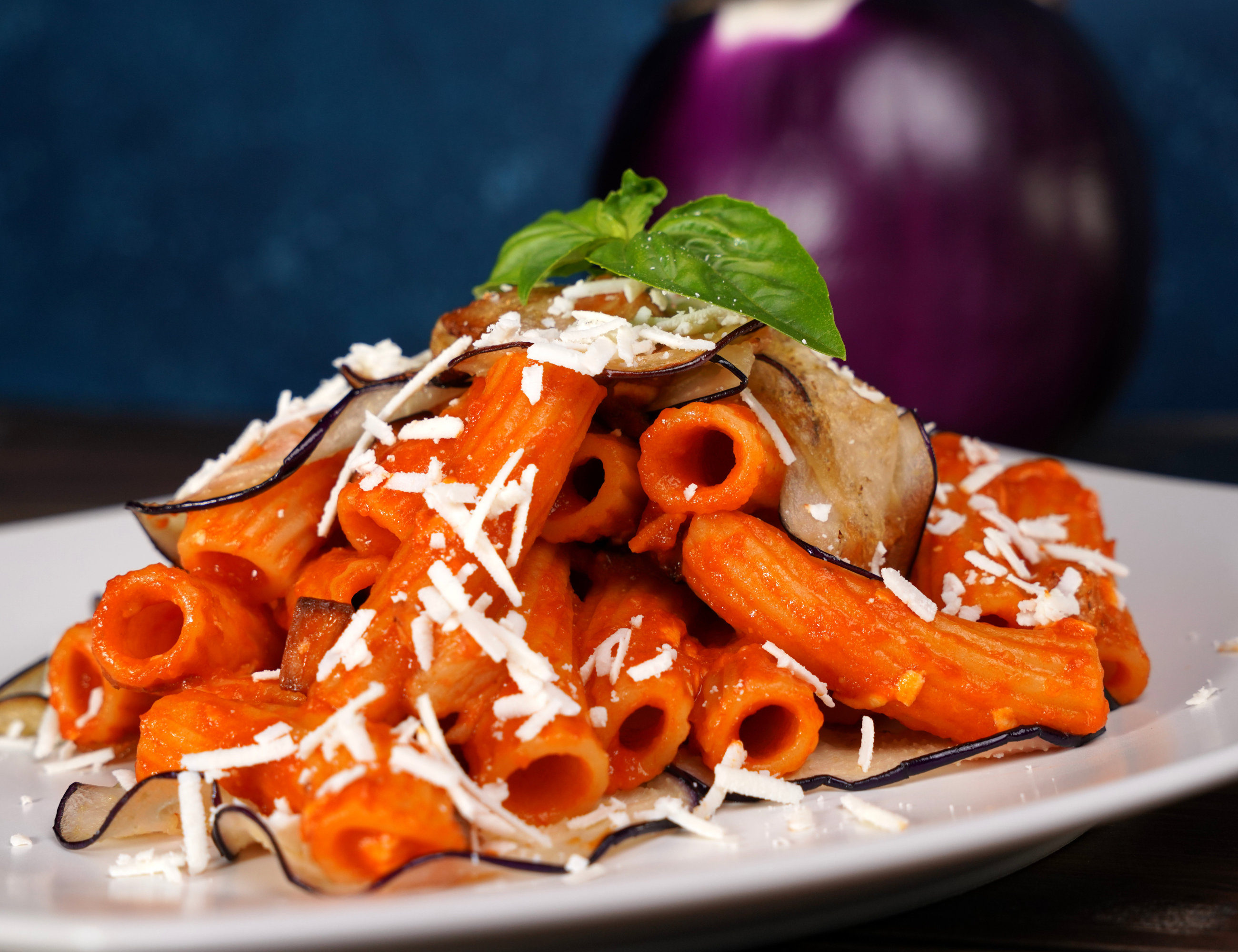 Perfect when eggplants are in season, this Italian vegetable pasta recipe is a traditional pasta dish of Sicily! Be sure to check out our guide on how to avoid bitter eggplants in order to choose the sweetest eggplants for making this recipe.
---