Everywhere you look these days, some expert is singing the praises of the Mediterranean Diet! But, what is the Mediterranean Diet? Believe it or not, most traditional Italian Recipes are, by definition, Mediterranean diet recipes. This is because the Mediterranean diet isn't a 'diet' at all! It's just referring to the traditional eating habits of people who live in Mediterranean countries—primarily Italy, Spain and Greece.
That's why so many of your favorite Italian food recipes are actually also Mediterranean Diet recipes—as long as they are prepared the traditional way as they are usually prepared in Italy.
Luckily, PIATTO™ Recipes specialize in classic recipes from Italy and beyond! Here's a look at 10 of our favorite healthy Italian recipes that you can easily make at home.
---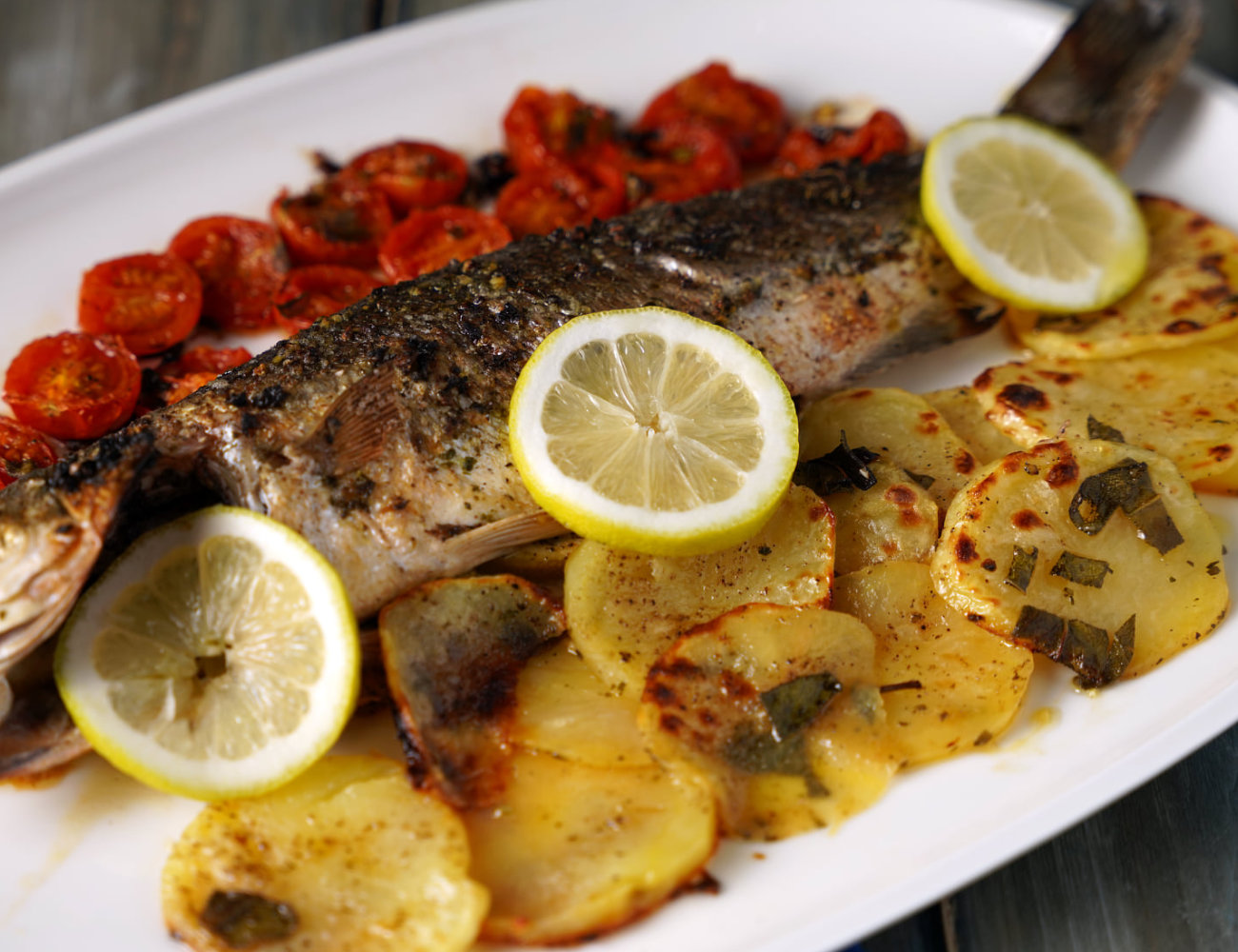 The Mediterranean Diet isn't just about the ingredients in any one recipe, but also about how many times a week you are eating certain foods. In the Mediterranean, people traditionally ate more than 2 servings a week of fish and seafood.
This Baked Sea Bass Recipe with Oven Roasted Potatoes and Tomatoes is a traditional dish from the Italian island of Sardegna! It's delicious, nutritious and very easy to make. Sea bass (branzino, spigola) is a mild tasting white fish that is healthy, while potatoes and tomatoes are common vegetables in Mediterranean recipes. With plenty of herbs, lemon and heart-healthy extra virgin olive oil, this dish is as nutritious as it is delicious!
---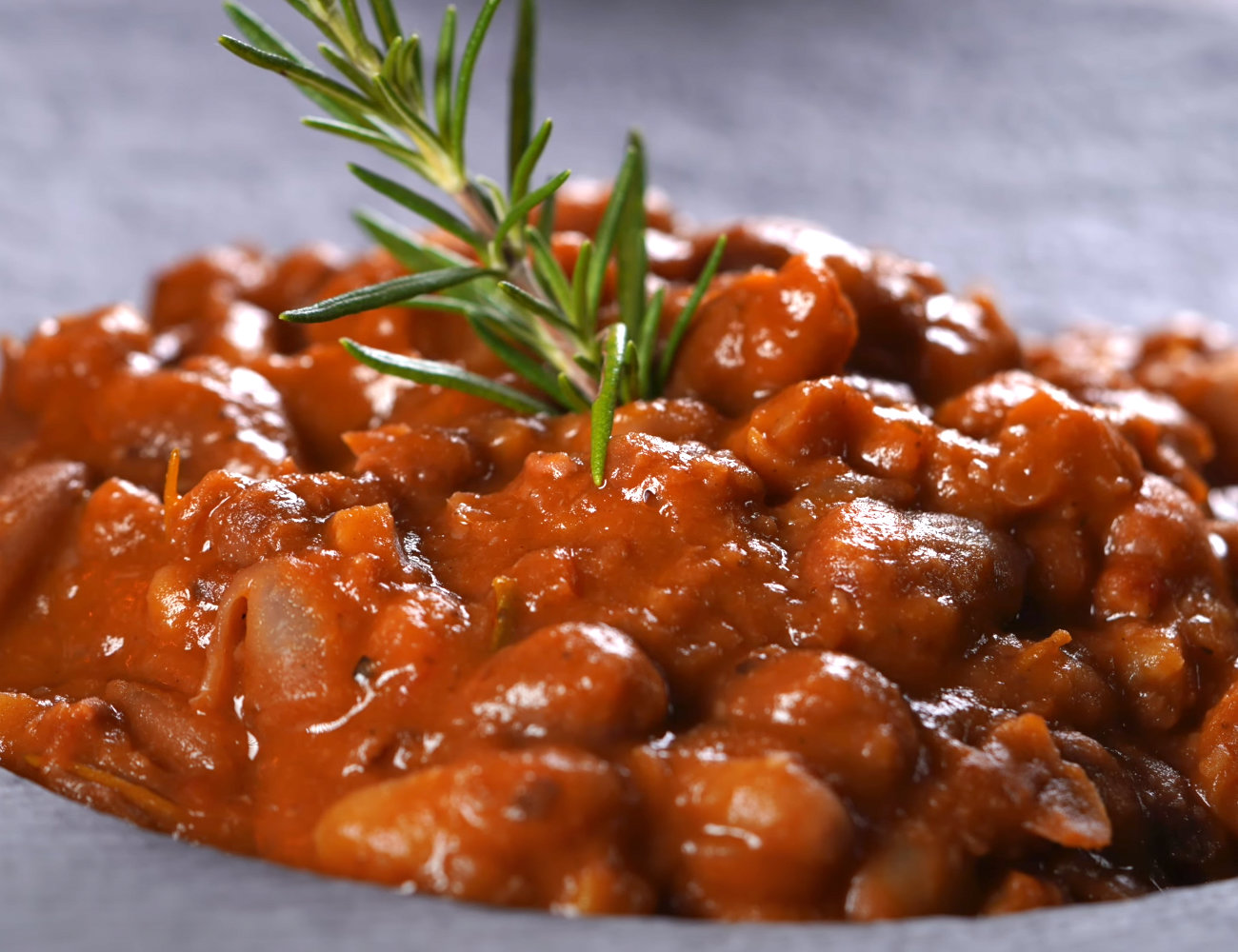 In the Mediterranean, vegetables, legume and grains (often whole grains) are enjoyed at virtually ever meal. Dishes are usually built around these ingredients, with red meat added in small portions (if at all).
This traditional Tuscan Beans recipe fits the bill! Traditionally, the fat used to sauté the vegetables in this dish is olive oil. Here, we've offered another traditional alternative: the famous healthy lard of Tuscany called Lardo di Colonnata di Cinta Senese which is uniquely rich in unsaturated fats (omega-3 and omega-6)!
---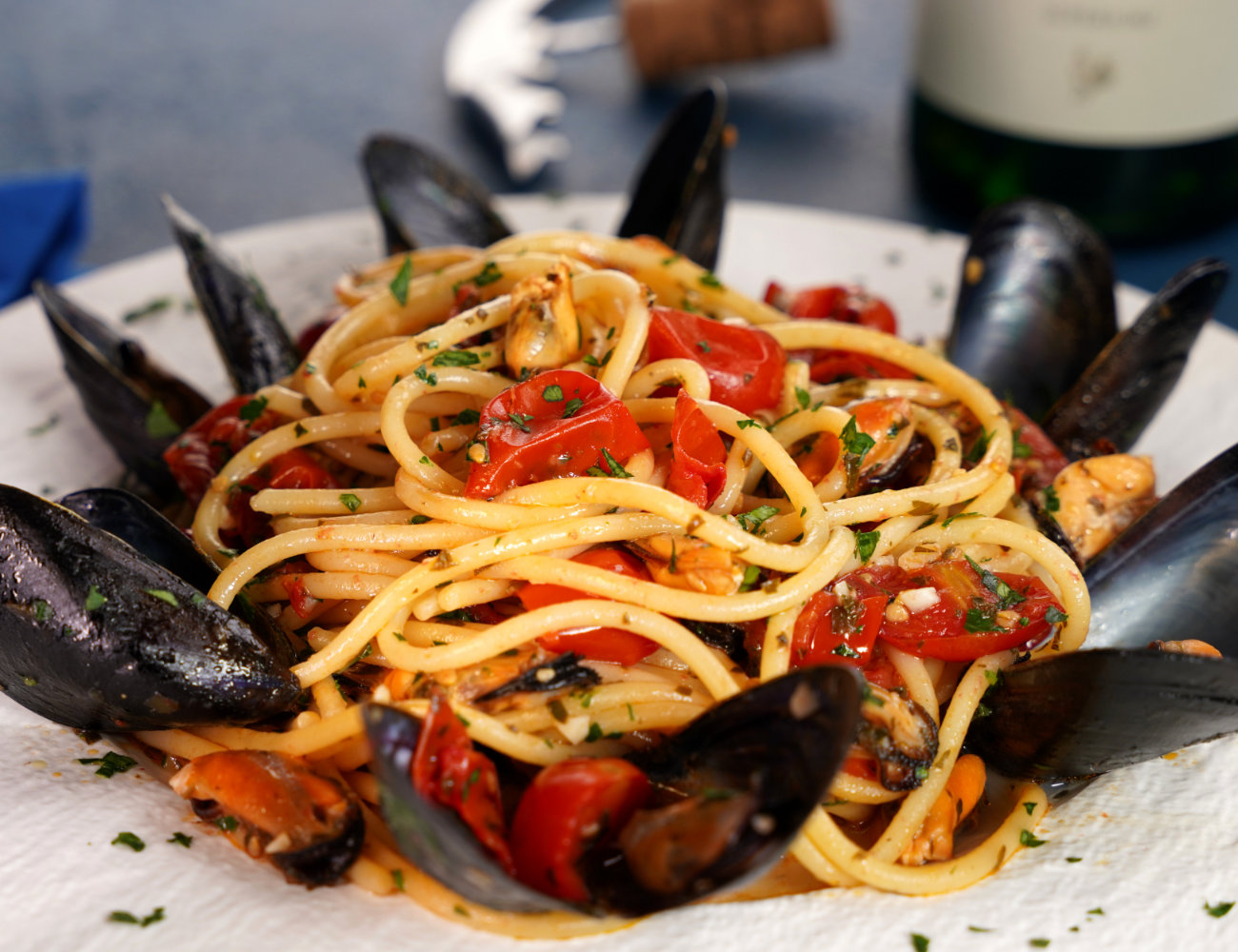 Shellfish are an important part of the Mediterranean Diet! Check out our other article to learn more about what is the Mediterranean Diet and why it is recommended by health experts from various fields. Unlike clams, mussels tend to be easier to prepare (no need to soak them first) and are more economical.
---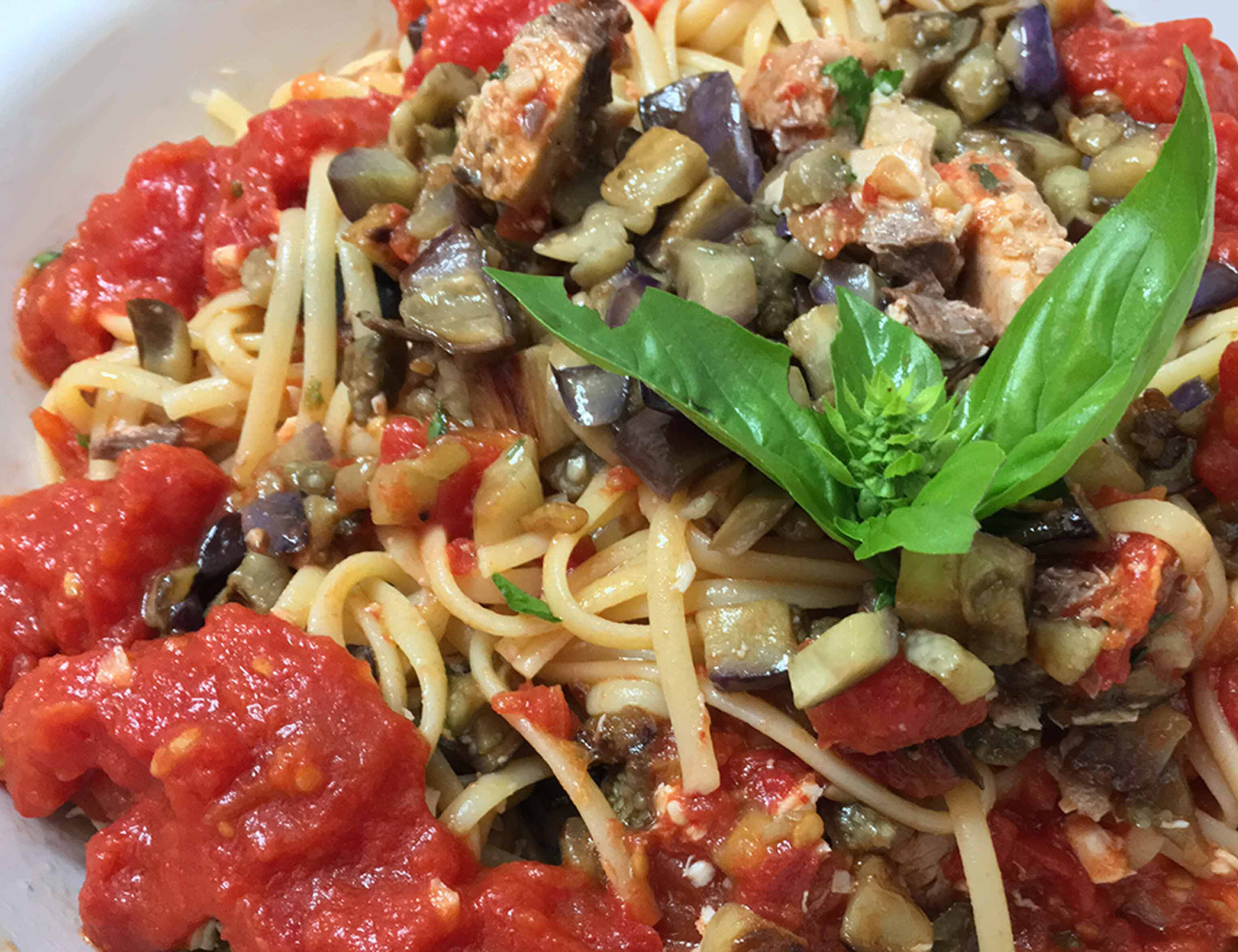 This traditional pasta recipe from Sicily is sooooo tasty! Another great Mediterranean Diet recipe from Italy, this dish combines swordfish with tomatoes and eggplant! Swordfish is an oily fish (like salmon) and is rich in omega-3. Tomatoes and eggplants are staples of the Mediterranean diet in Italy. Don't like bitter eggplant? Check out our article on how to avoid bitter eggplant and start liking it!
---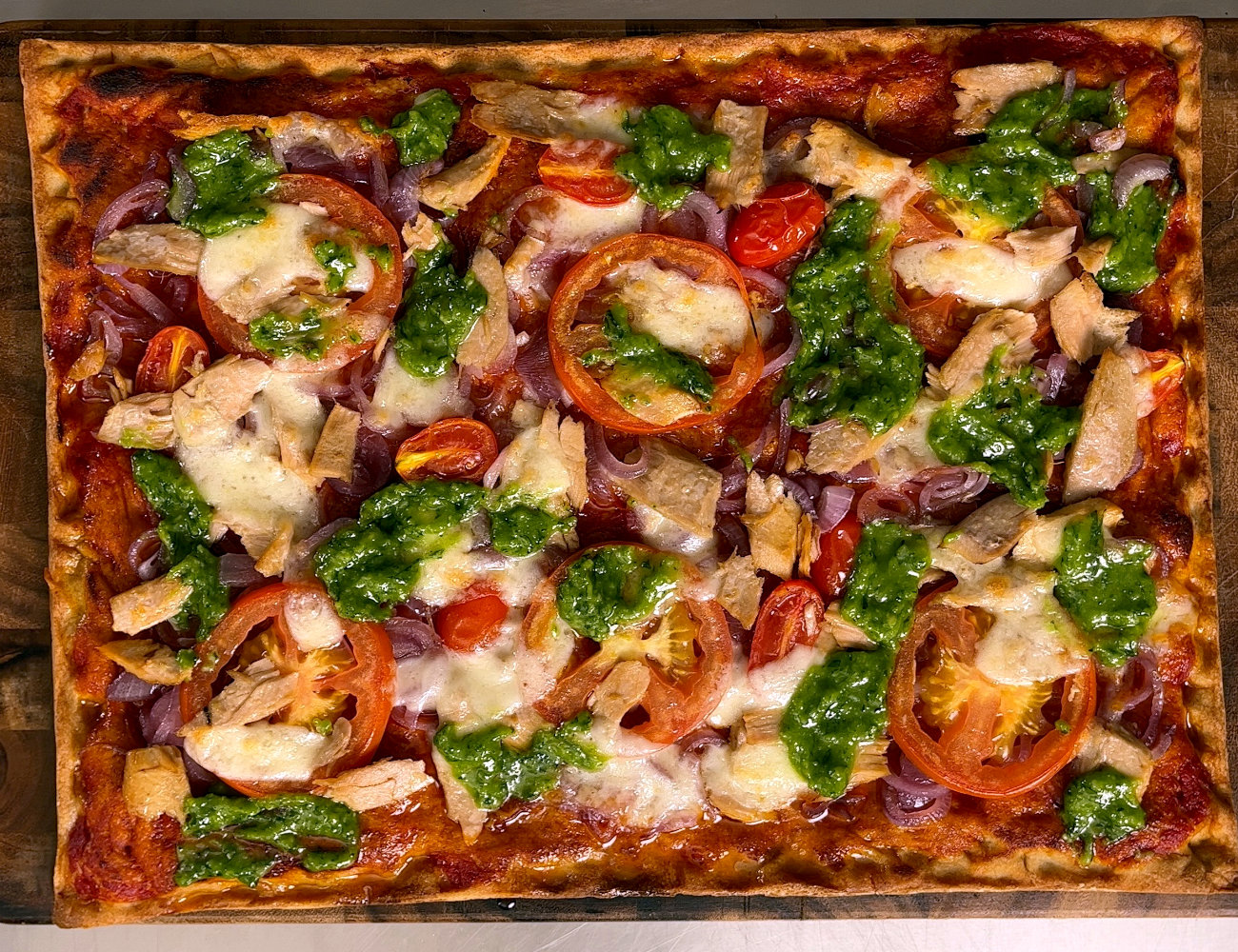 Farro is one of the world's most ancient grains. It is a whole grain and one variety of farro is known as 'spelt.' Farro was the grain most used in ancient Roman times and was a traditional part of the Mediterranean Diet.
We don't lie: While pizza is eaten regularly by Italians, the dough is usually not made with farro these days. However, many bakeries still do make breads and pizzas that use this traditional whole grain. It has a delicious, nutty taste and we think you'll love this recipe!
---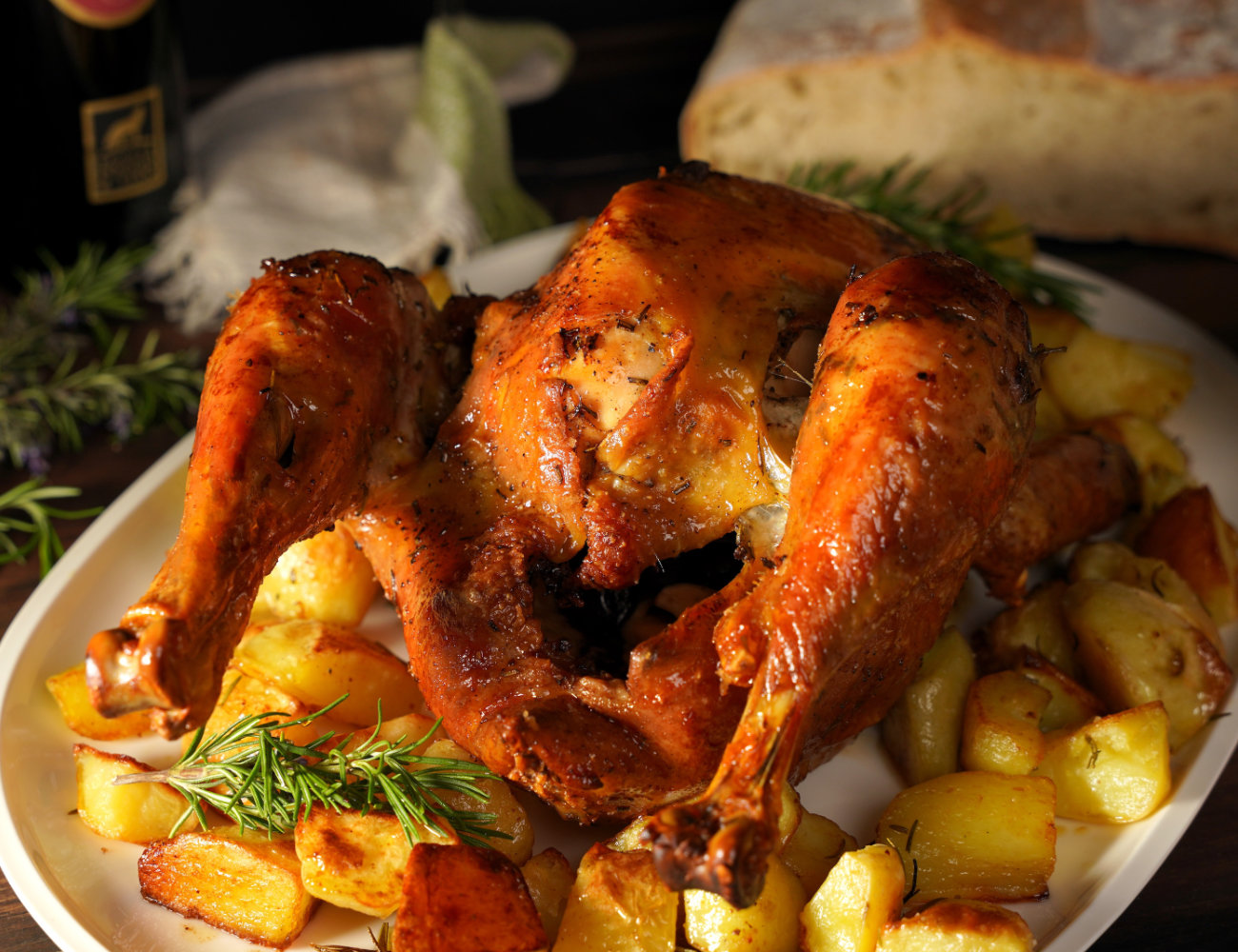 A white meat low in saturated fat, chicken is the perfect meat to enjoy as part of a Mediterranean diet. Eat less than 2 servings a week of meat (including red meat) to follow the most traditional eating habits of Mediterranean people.
This recipe is typical of Tuscany and Umbria—flavored with lemon, olive oil, garlic and rosemary! Roasted chicken is often served in Italy with a side of roasted potatoes.
---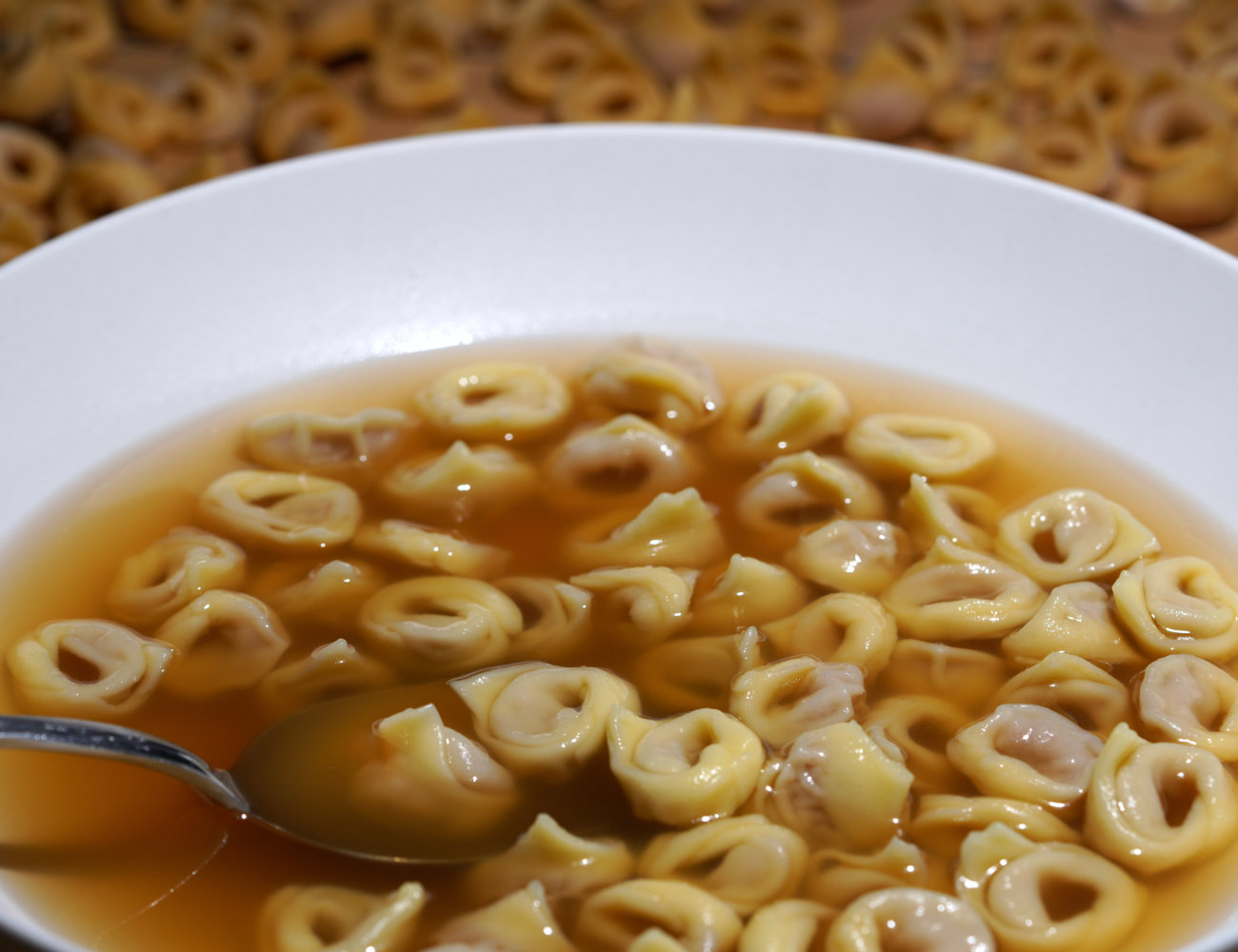 In Italy, pre-made broth or stock is not popular as it is elsewhere in the world. A good, nutritious homemade beef and chicken stock is a key ingredient to many Italian Mediterranean diet recipes.
From Butternut Squash Risotto to Tuscan Bean Soup to Tortellini Soup, our best bone broth recipe is a must!
---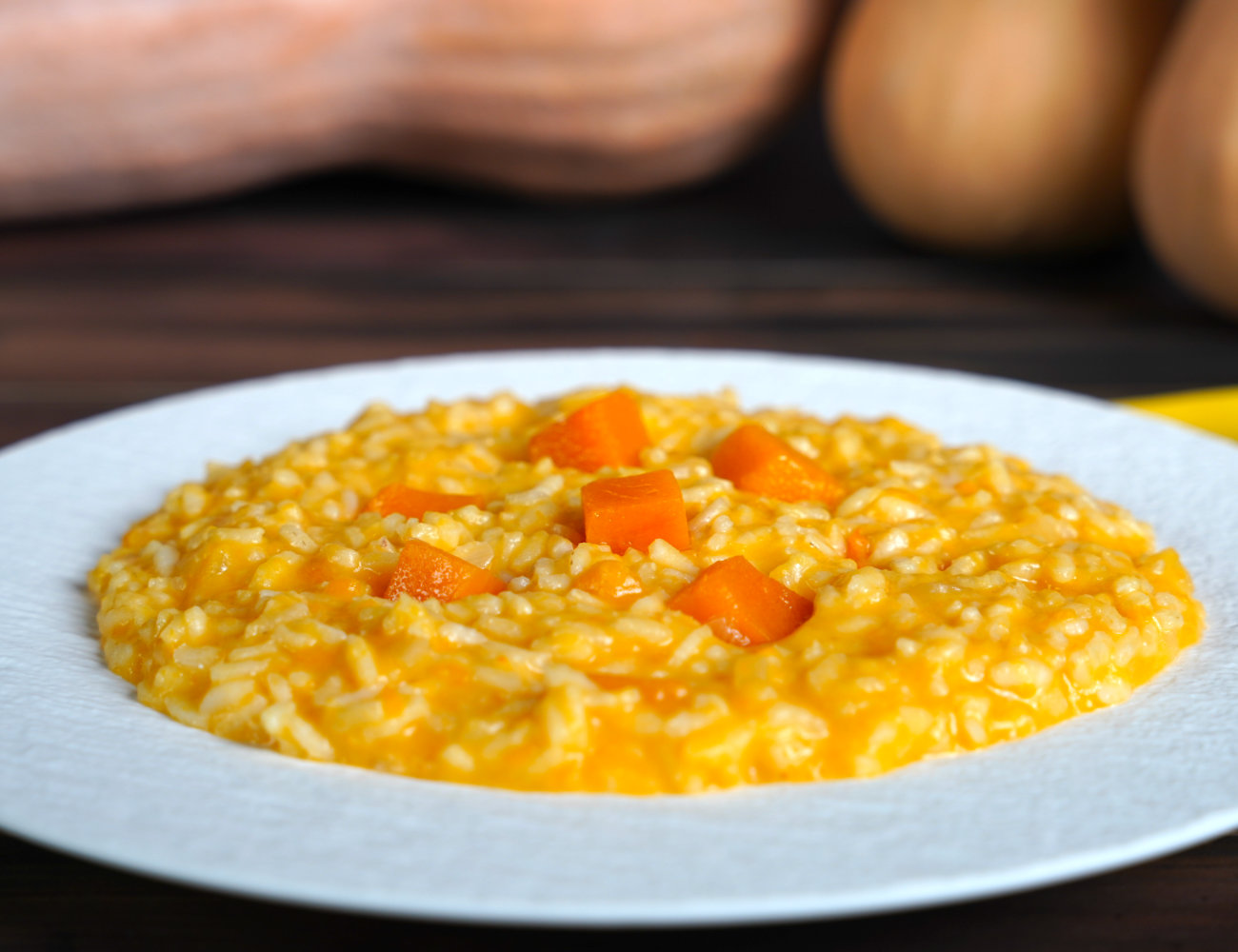 Vegetables are front and center in the Mediterranean Diet, and at least 2 servings of quality cheese or yogurt is usually eaten each day. This classic Butternut Squash Risotto recipe combines it all! Add a protein-rich, naturally lactose-free aged Parmigiano cheese at the end to make this dish unforgettable!
---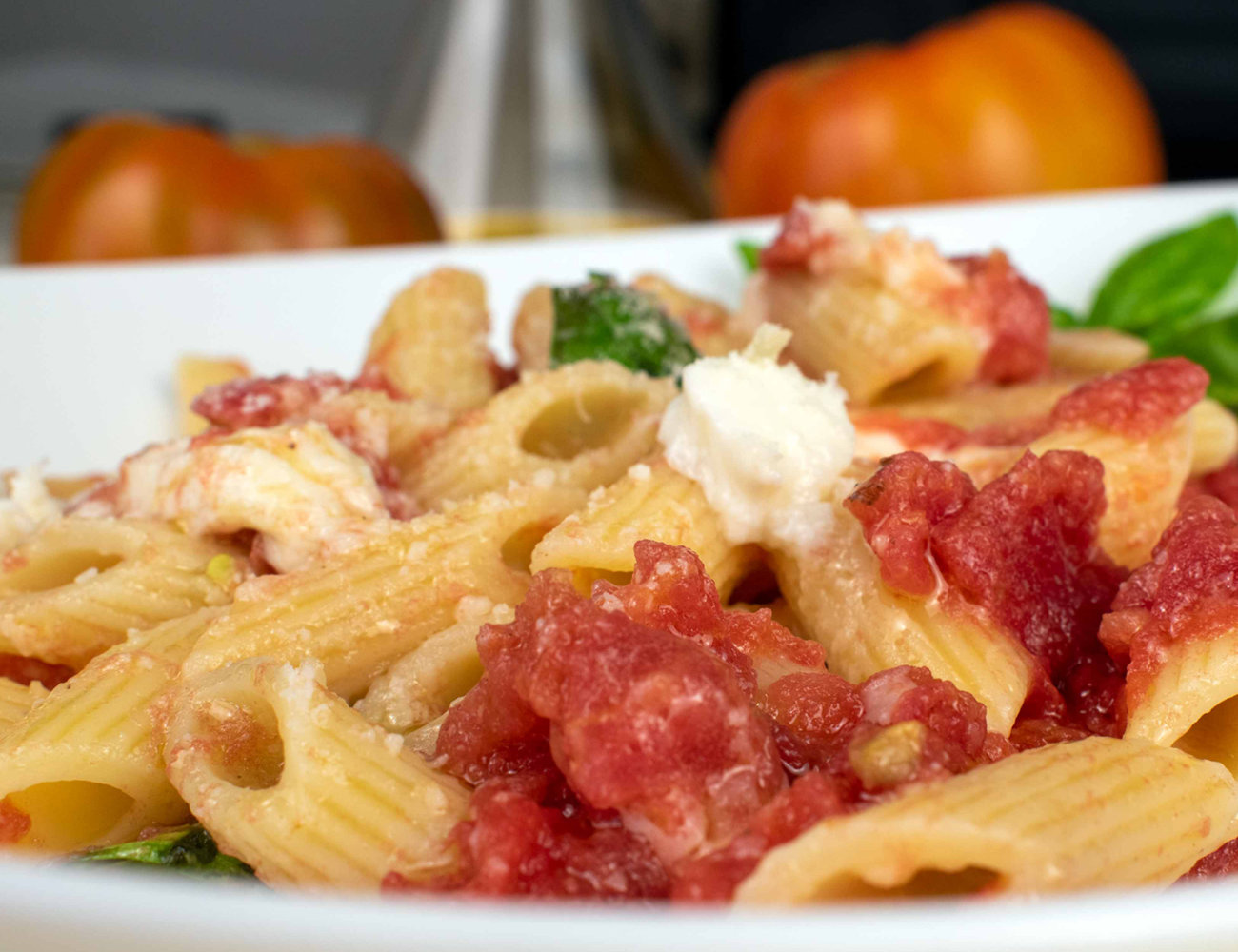 Many lunches in Italy today are simple combinations of fresh tomato sauce (or quality commercial tomato purée) and some additional ingredients. One popular dish that the PIATTO™ team has eaten for countless lunches is this Pasta with Fresh Tomato Sauce, Basil and Mozzarella!
Be sure to choose a fresh (water-packed) mozzarella rather than a processed, dry square of mozzarella cheese. While there are dozens of varieties of fresh mozzarella in most Italian supermarkets, there are maybe 2 'pizza cheeses' that are grate-able mozzarella. The latter is just not eaten in Italy. Fresh Mozzarella is delicious and a fine example of a cheese enjoyed as a part of Italy's Mediterranean diet.
---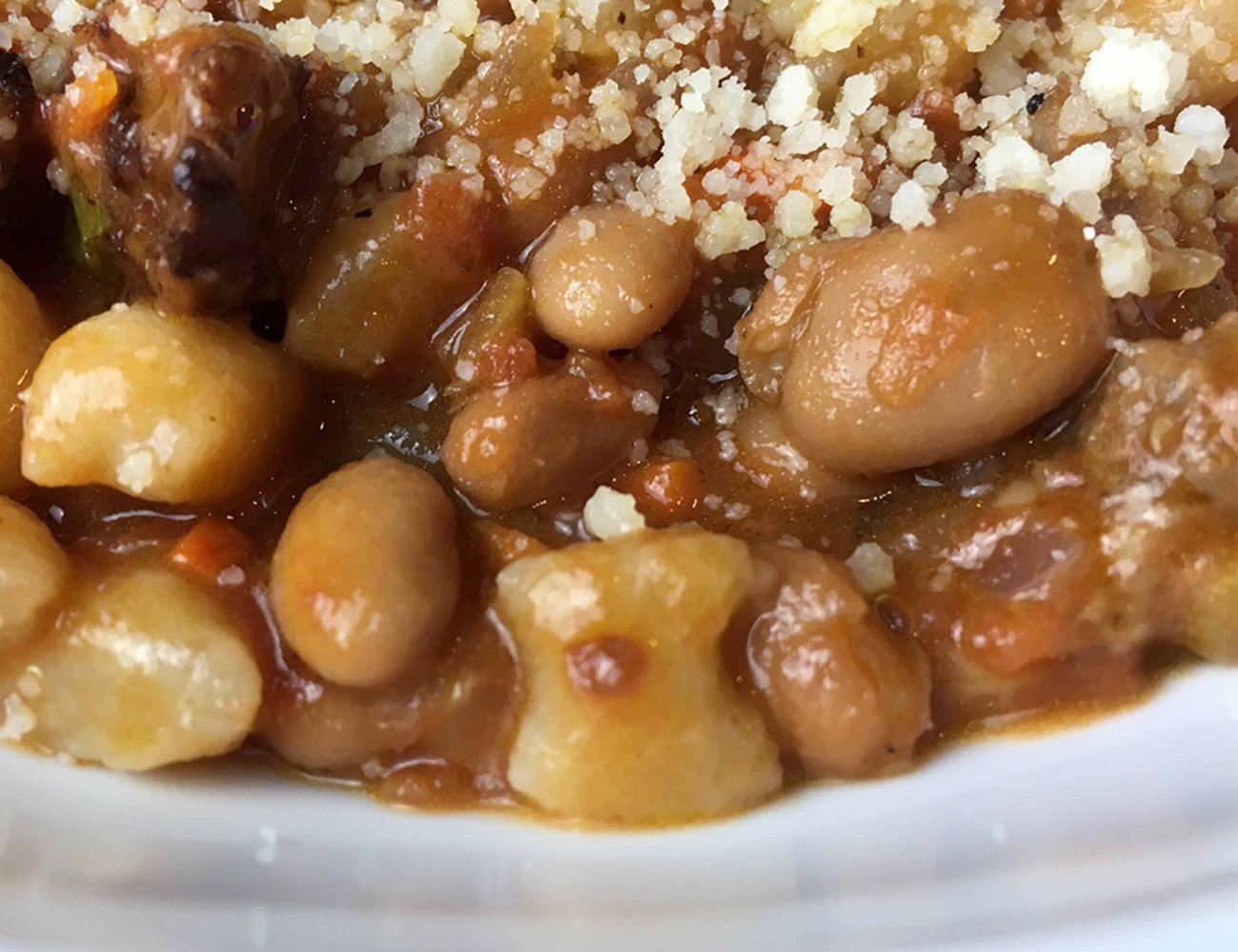 Pasta e Fagioli is popular throughout Italy. This particular recipe is inspired by a regional Umbrian dish. With protein-rich beans, vegetables and just a hint of sausage, this dish is a classic example of the right way to use red meat to make a healthy pasta recipe!
---
---
Leave a comment!
Have you ever heard of any of these traditional healthy pasta recipes from Italy? Which one do you want to try? Let us know in the comments!