Pardulas are a traditional dessert from the Italian island of Sardegna. This is the recipe filed with the Accademia Italiana della Cucina. Below, we've translated this traditional pardulas recipe into English for your convenience.
Pardulas are tiny tarts with a simple, crispy pastry crust and filled with a sweetened ricotta cheese custard flavored with orange and lemon zest. The pastry crust is pinched around the filling to form the shape of a star.
Ingredients for 6
For the Crust:
flour (pastry): 250 g
granulated sugar: 1 tsp
lard: 50 g
For the Filling:
ricotta: 1 kg
granulated sugar: 250 g
egg yolks: 3
grated orange and lemon zest (with vanilla): optional
saffron: 2 little bags (note: there is typically about 0.15 g a bag of saffron sold in Italy)
How to Make Sardinian Pardulas
Mix together the flour with the lard, the water (freshly salted), and the sugar. Knead the dough for a few minutes by hand. Let the pasta dough rest (covered) with a tight towel.
To prepare the filling, mix together the ricotta cheese (after it has been passed through a sieve), the eggs, the sugar, the zest of the citrus, and the saffron. Create balls of filling that are about 40 g each.
Roll the pasta dough out into thin sheets and cut the dough into 6 cm round disks. Put a mound of (40 g) filling into the center of each disk. Then, lift the edges of the dough up by pinching it in 8 points.
Arrange the pardulas on a well greased cookie sheet. Bake them in a pre-heated oven at 180°C (350°F) for 40 minutes or until the filling puffs up. Remove them from the oven, cool them and sprinkle them with powdered sugar.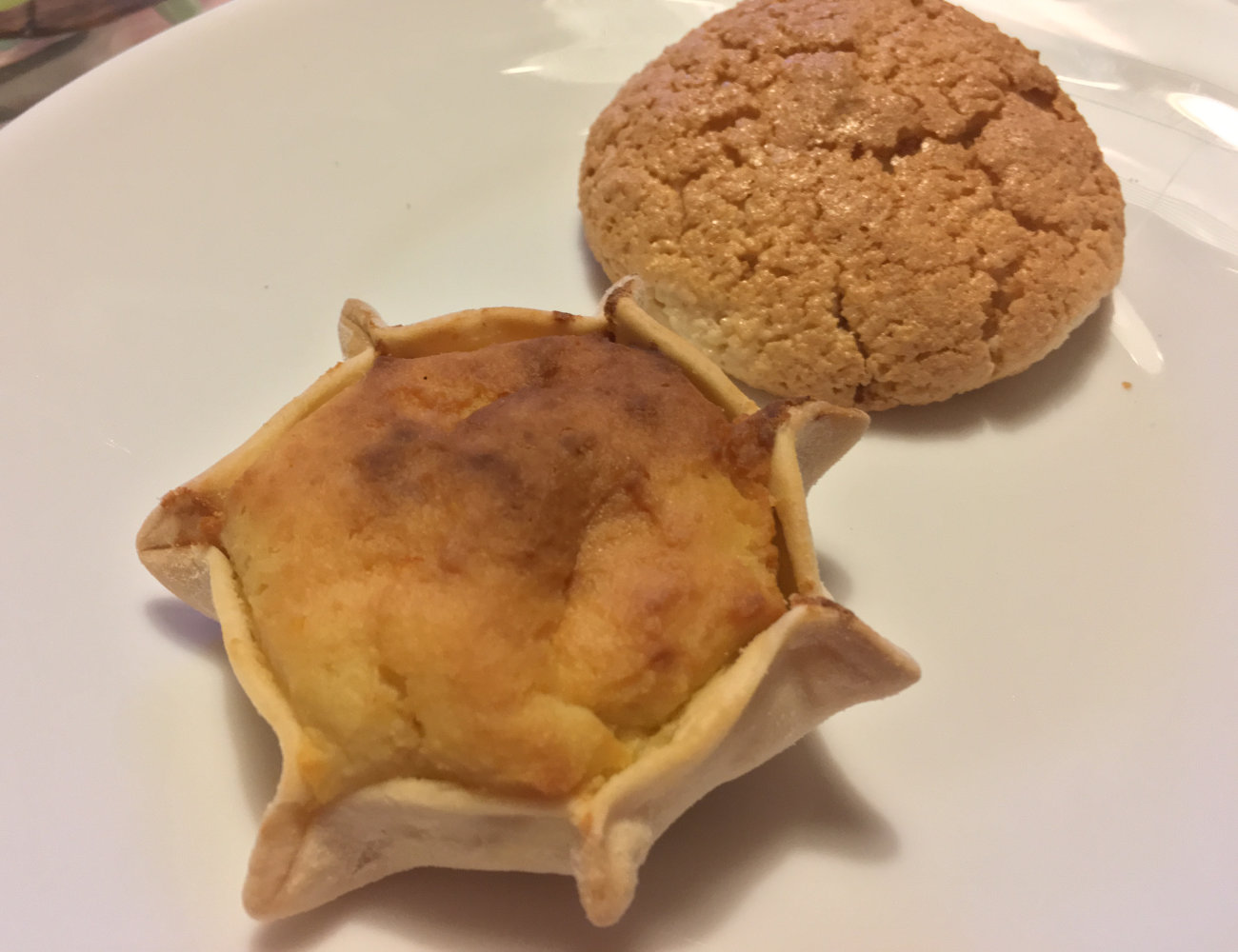 ---
This English translation is Copyright PIATTO LLC © 2022; All rights reserved.
---