Let Mom sit back and enjoy one of these easy Italian recipes for Mother's Day! She doesn't need to know it was easy, because each of these recipes have that exotic Italian flair that will transport Mom to Italy after one bite. Let's go!
Looking for something fresh for Mom for her special day? This pasta is sooooo fast and so easy! Can you boil a tomato for 1 minute to remove the skin? You can make this recipe! What makes it special are those fine Italian ingredients you might not purchase every day: fresh (water packed) mozzarella and parmigiano reggiano cheese. Buy it already grated to make this dish super fast.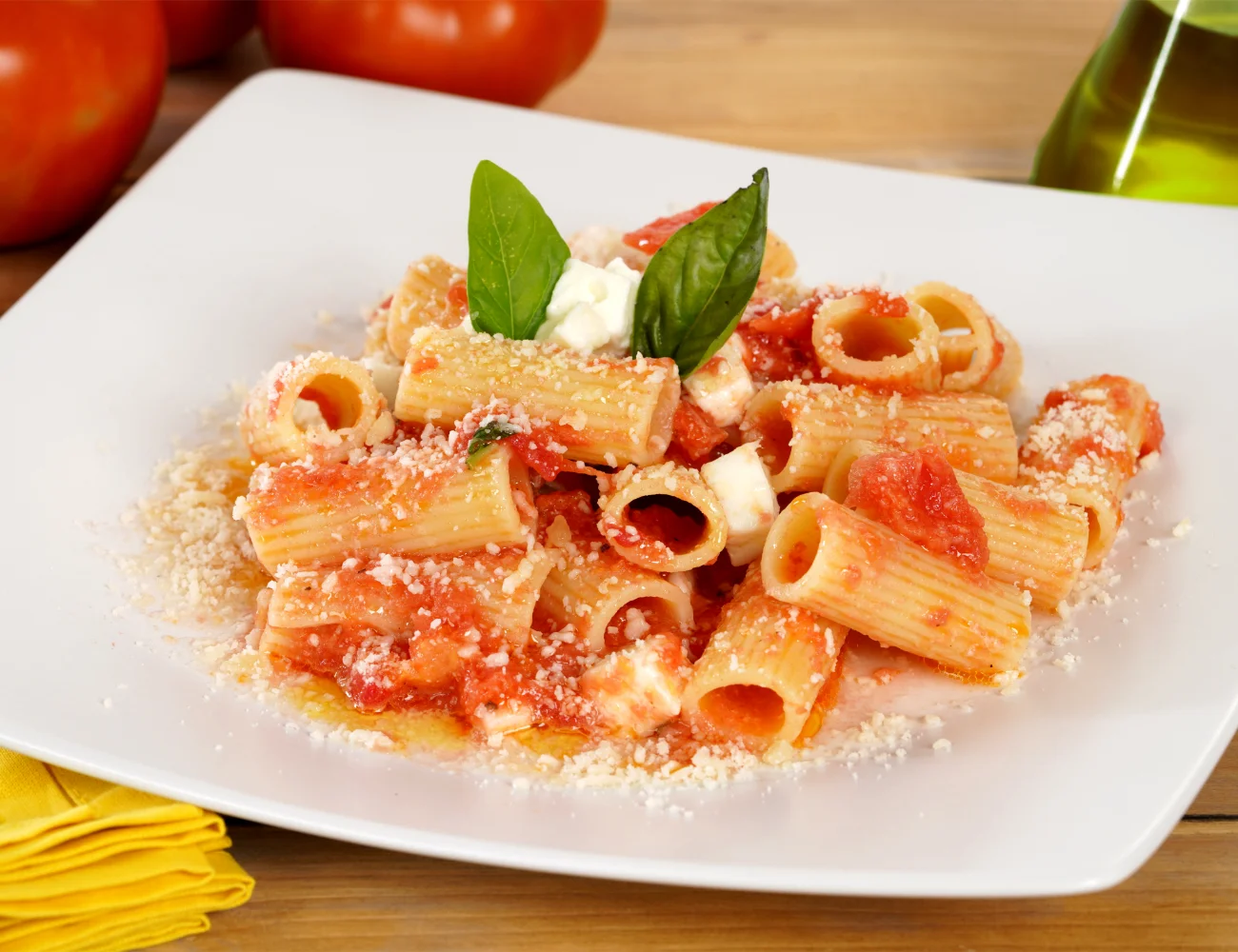 ---
Does Mom like grits, polenta or cream of wheat? Then she will LOVE Roman Style Gnocchi—which has to be the easiest Italian pasta recipe! There are no potatoes in this gnocchi, because the traditional Gnocchi alla Romana are made with the same basic ingredient as Cream of Wheat: Semolina!
If you can prepare grits, polenta or cream of wheat… and if you have a simple round cookie cutter, you can make Mom the ultimate comfort food for Mother's Day! Nonna Lulu will show you how—step by step— in the accompanying video recipe.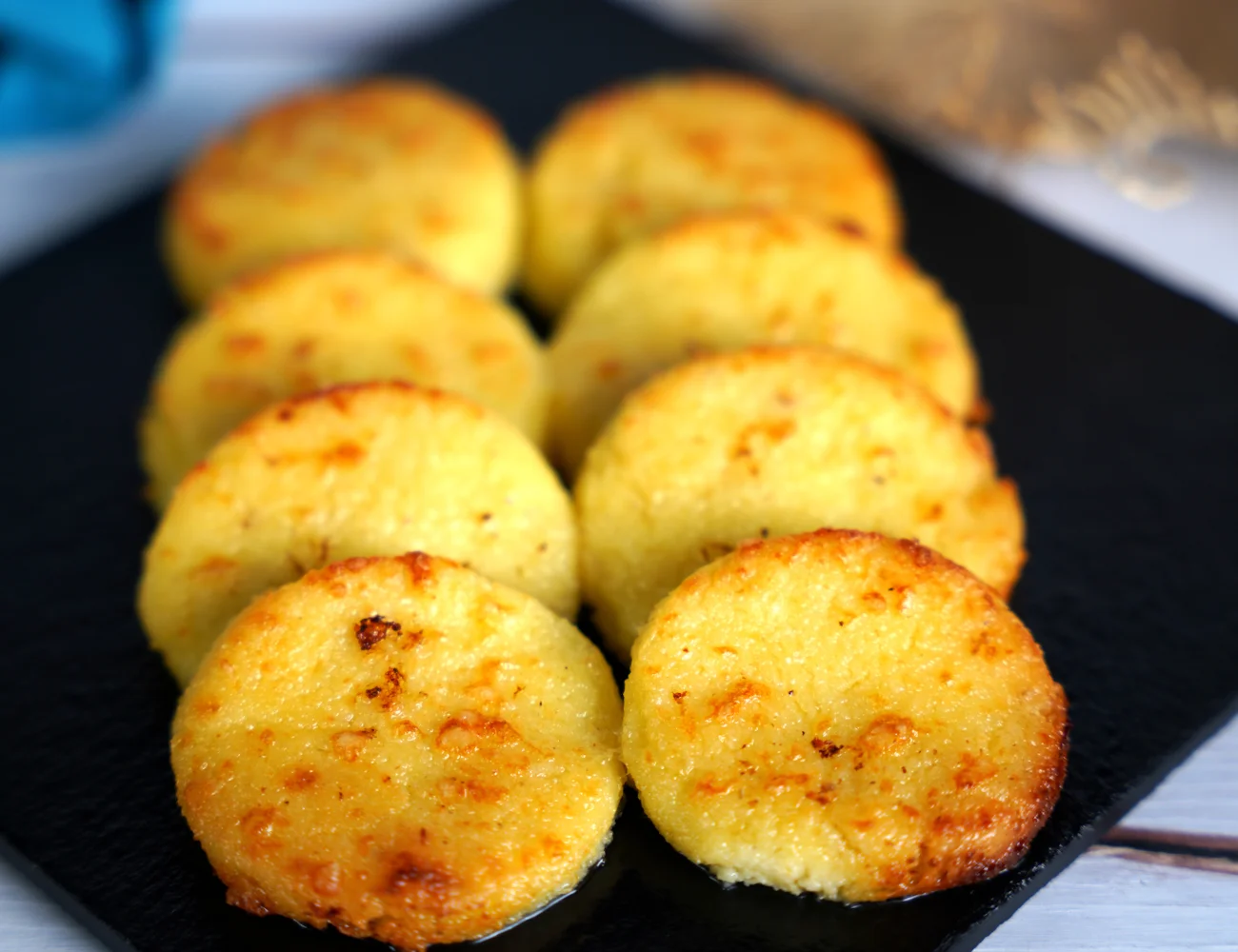 ---
This traditional dish from Naples is perfect for the Mom who enjoys a tasty tomato sauce, olives and capers. It's virtually impossible to screw up this dish, making it perfect for the beginner cook. Just don't tell Mom that 'puttanesca' means 'whore-ish' in Italian…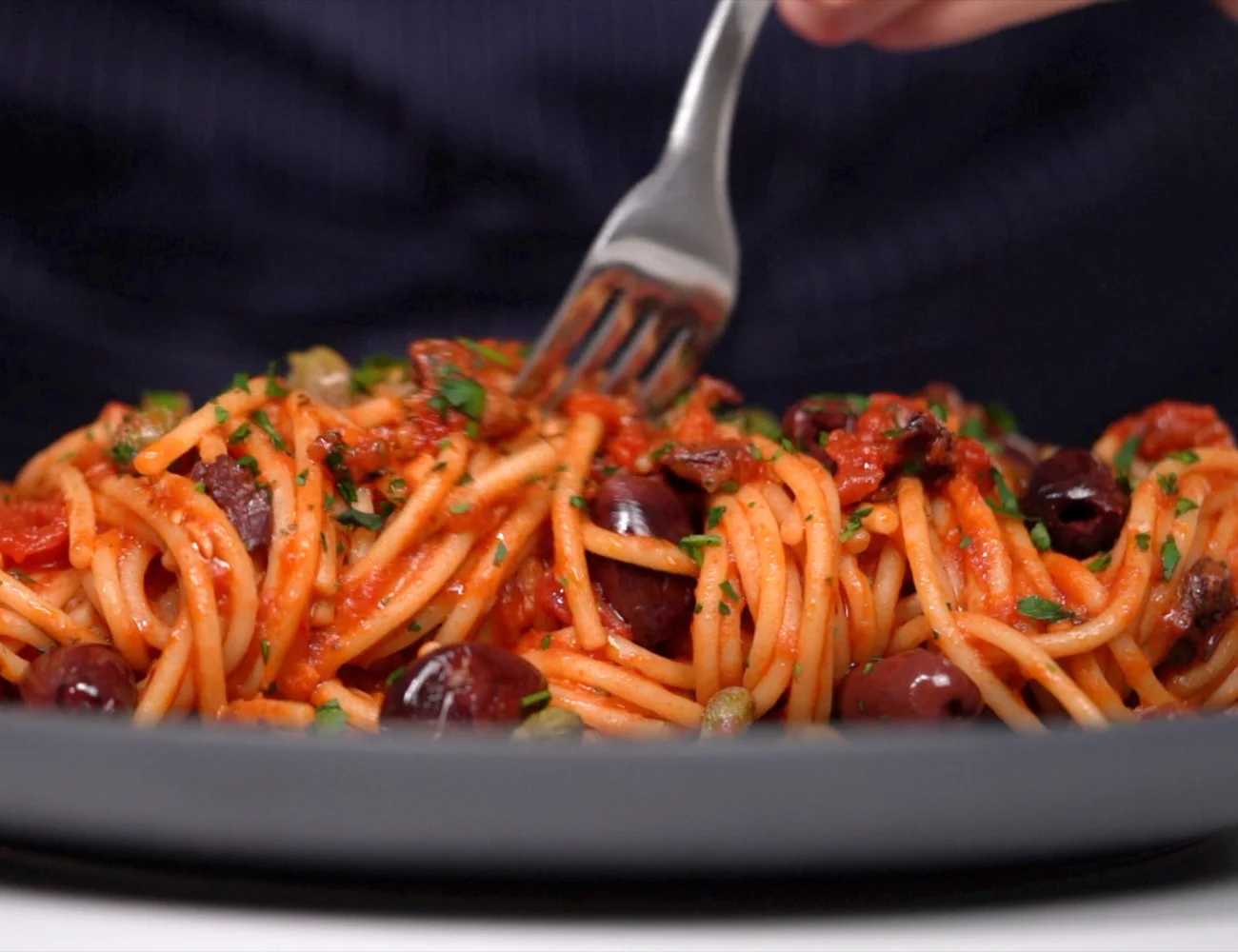 ---
Did Mom like that Stanley Tucci documentary about Italy? Make her one of the featured Italian pasta recipes! Save yourself time though by purchasing zucchini chips (lightly salted, no other flavoring) instead of frying the zucchini yourself. If you aren't frying zucchini, this is a very easy recipe.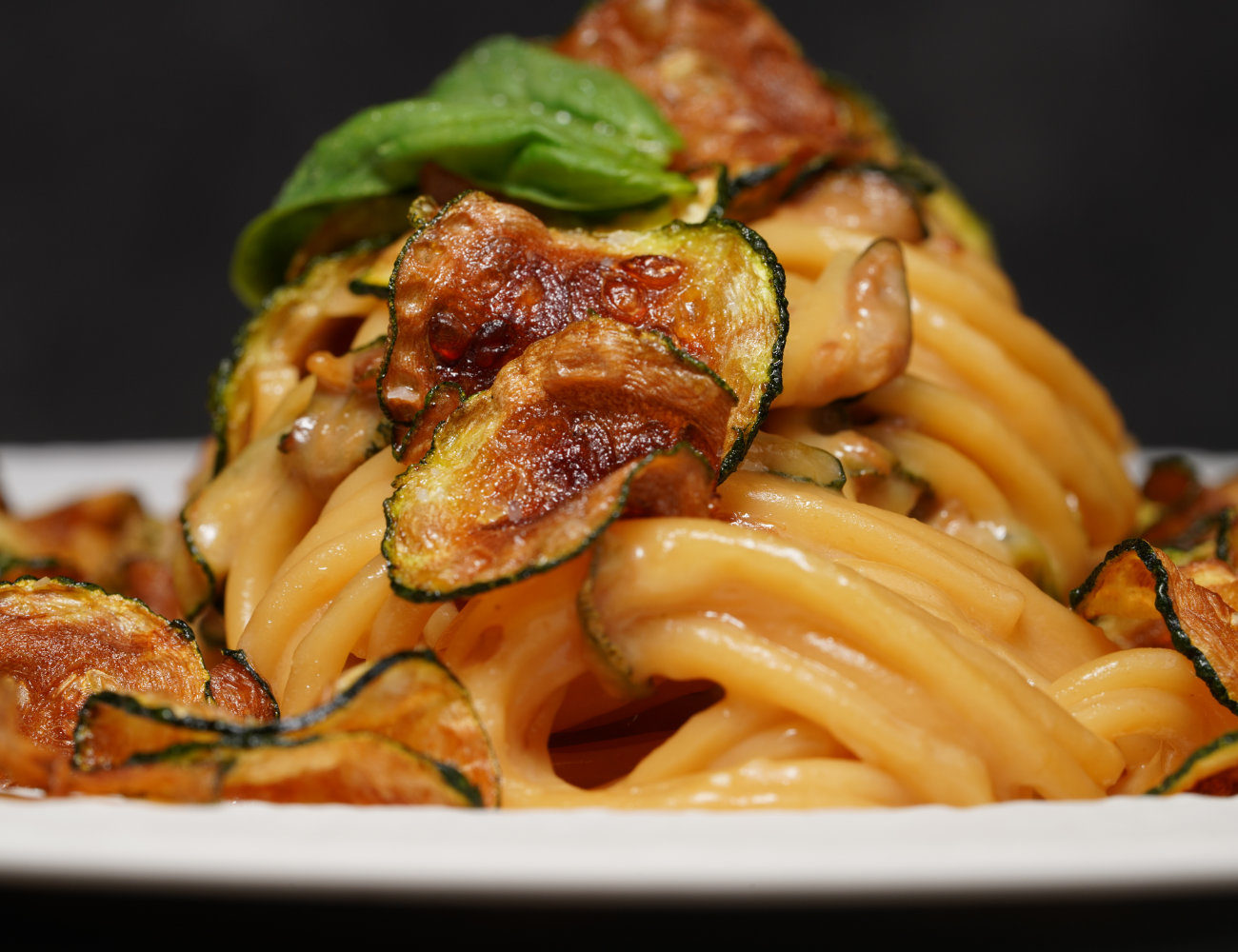 ---
Does Mom love fish, as long as it is not too strong tasting? You can't go wrong with this Baked Sea Bass recipe from the Italian island of Sardegna. Prepare some facts about this island Mom has never heard of and you also have perfect lunch or dinner conversation 😉
If Mom doesn't like to eat anything with eyes, use sea bass fillets and wrap the fish in parchment paper before popping it in the oven.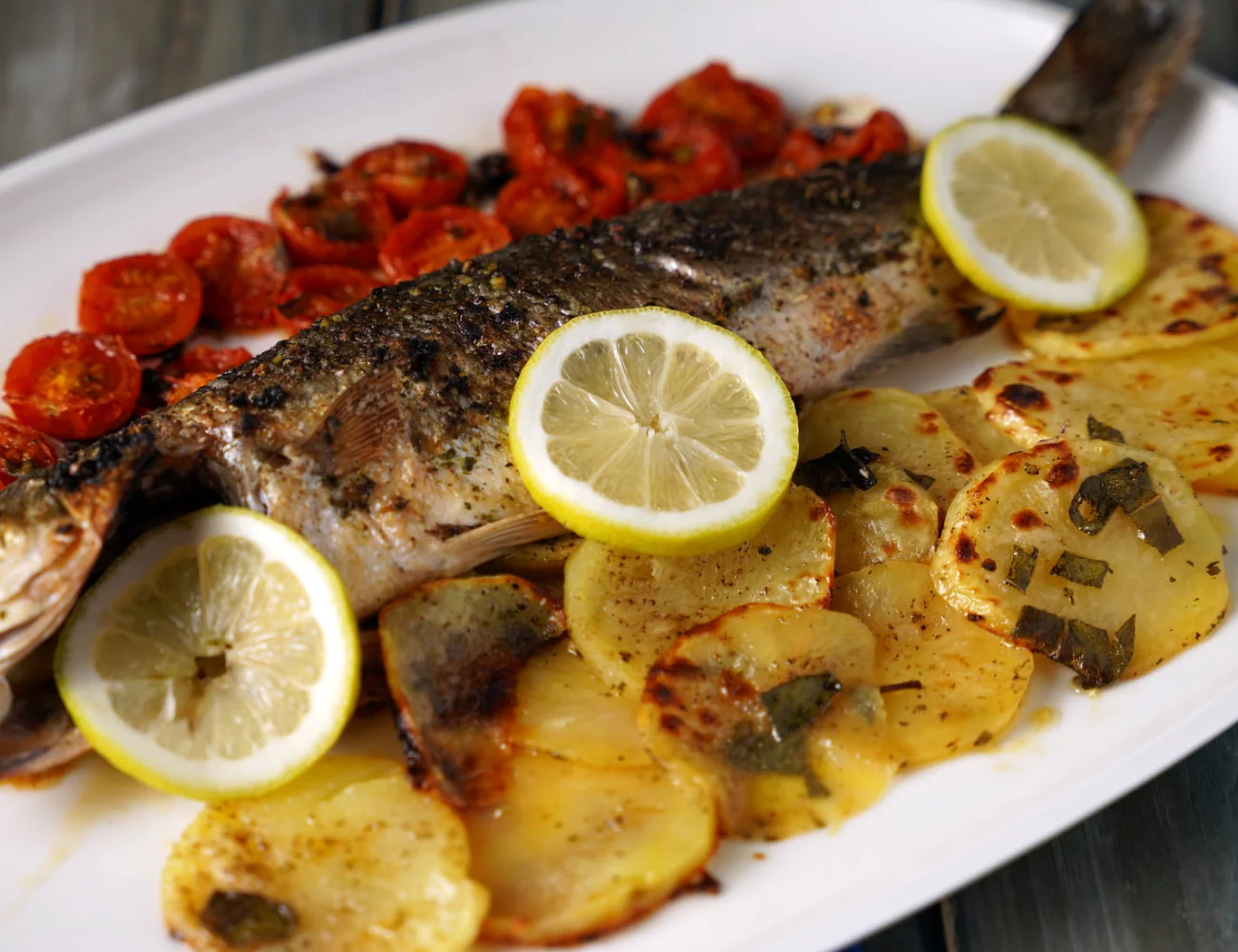 ---
Or… Search for Mom's favorite Italian Recipe on our Website!
Looking for the Perfect Mother's Day Gift?
How about the PIATTO™ Summer Pasta Cookbook? Conveniently available as an e-book or paperback on Amazon!