Italian Lentils recipes like this one are a tradition in Italy for New Year's Eve and New Year's Day! They are thought to bring good luck for the upcoming year.
In the video below, you'll learn how to cook brown lentils in three ways:
Vegetarian Lentils
Lentils with Sausage
Lentils with Cotechino — a special Italian sausage traditionally served with lentils during New Year's
---
Watch the Video Recipe!
Watch Italian Grandma Margherita prepare Italian lentils from our YouTube Channel:
Subscribe to our YouTube Channel
More video recipes? Subscribe to our YouTube Channel (it's FREE) and click the bell to get notifications when we release a new video recipe!
---
Making Italian Lentils: Tips
Mince the Vegetables
The key to making Italian lentils extra flavorful? Mince the vegetables and aromatics really well! There are no crazy or unusual ingredients in Italian lentils recipes. However, be sure to mince the carrots, onions and celery very well to allow them to almost melt in the pan during the sauté phase. This will ensure an extremely flavorful base for cooking the lentils!
What is Cotechino?
Cotechino is a type of cooked sausage popular in the north of Italy. Cotechino from Modena is in fact a protected product in Italy.
Cotechino is traditional served with lentils for the New Year's throughout Italy. It is made of:
pork skin
pork meat—economical cuts
minced cartilage
cured pork belly
Can't find cotechino? You can find it on Amazon (affiliate link)!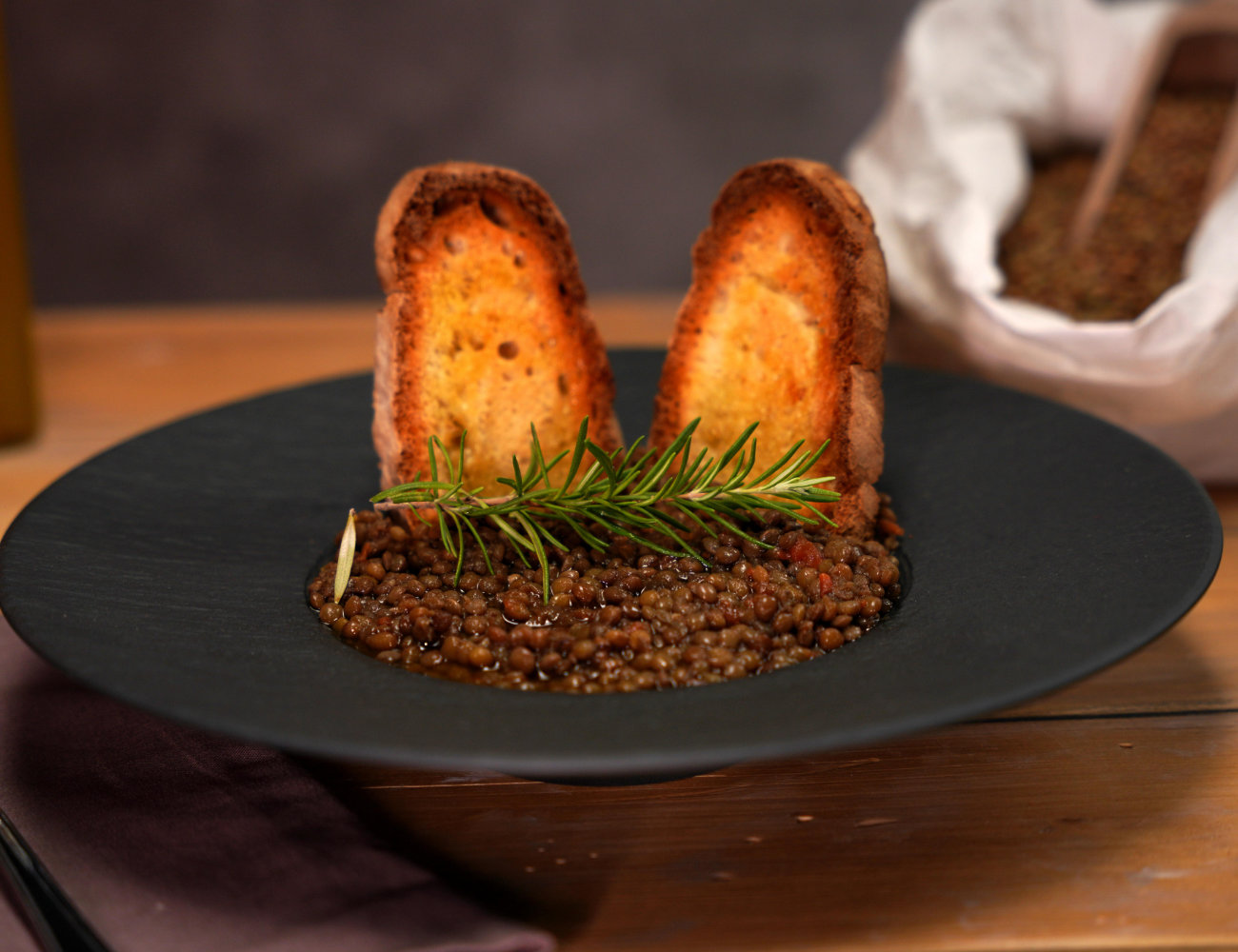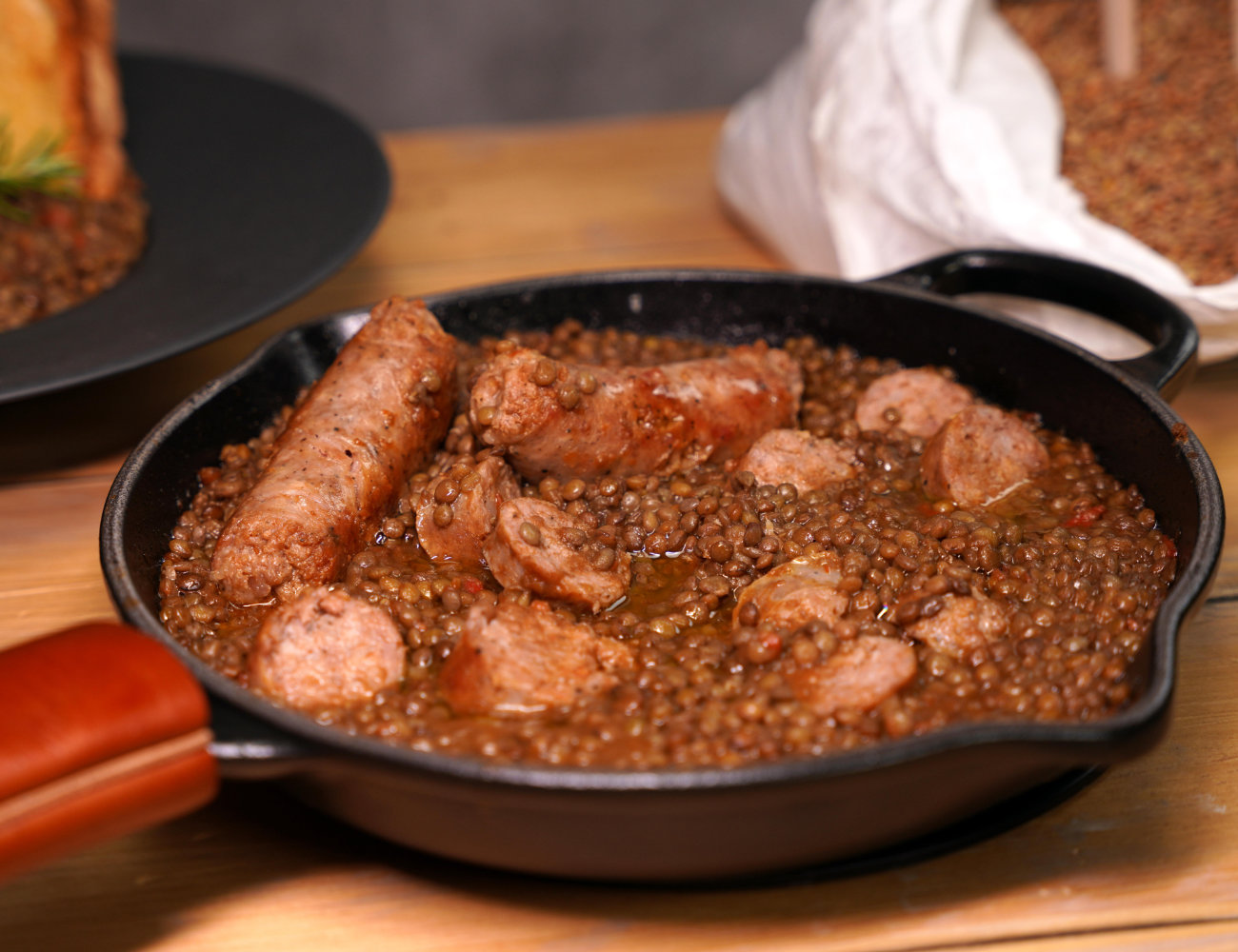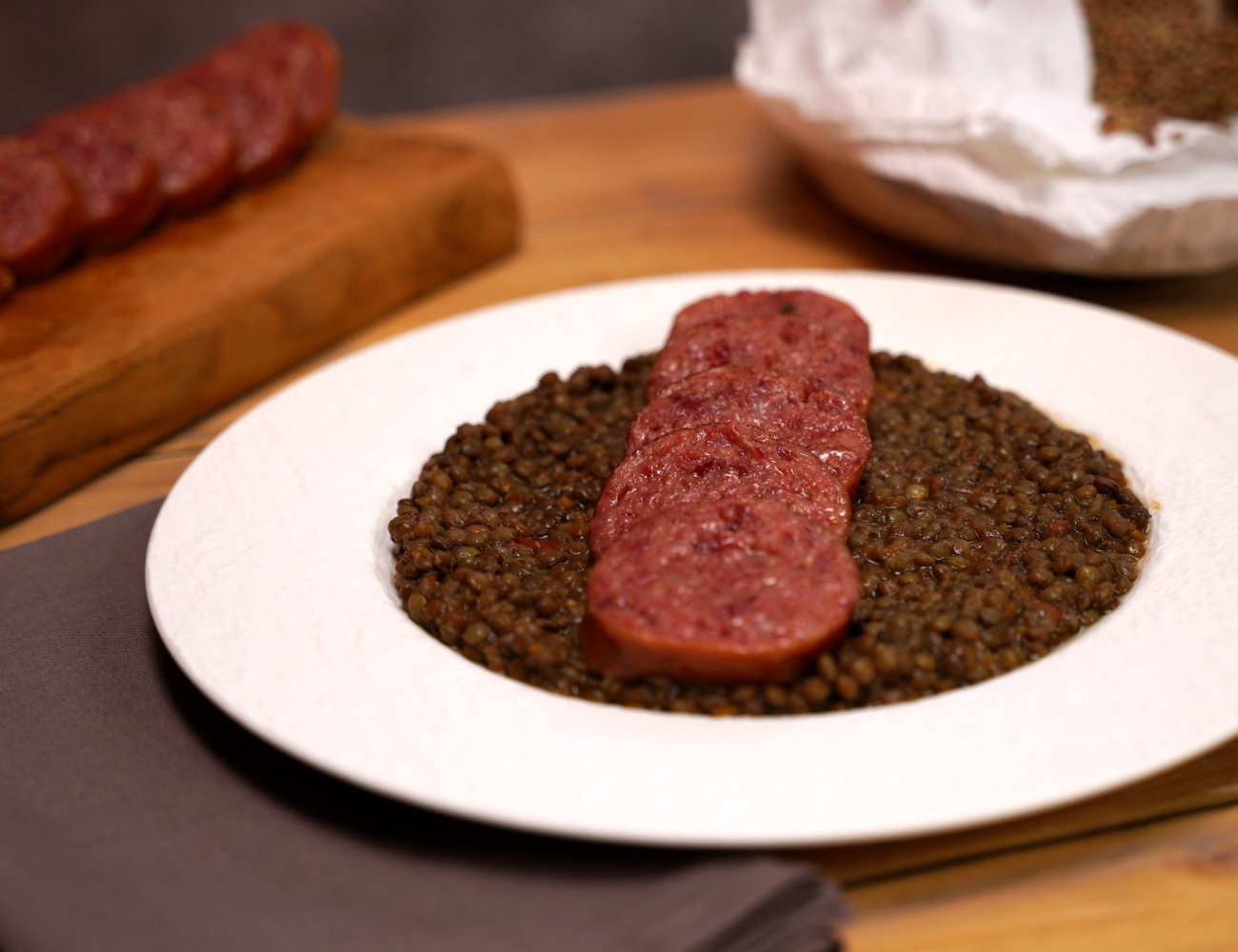 ---
---
---