If you are looking for real, authentic Italian pasta sauce recipes just as they make them in Italy, you've come to the right place! The PIATTO™ team is committed to serving up only the best, traditional Italian Food recipes on this website and our Italian cooking channel on Youtube!
Our Italian Pasta Sauce Recipes are also popular in Italy!
How do you know we are giving you authentic Italian pasta recipes? All you need to do is check out our international Italian cooking channel with recipes in Italian! At the time of writing, our channel youtube.com/PIATTO …
Has over 10 million views
Over 75,000 subscribers
Most subscribers are Italians living in Italy!
Trust us, Italians in Italy are a tough crowd to please. They accept only the best, authentic and most traditional Italian recipes.
Browse our collection of authentic pasta sauce recipes below! Or, keep reading to discover delicious, less-known pasta sauce recipes beloved in Italy. Learn how popular authentic Italian pasta sauce recipes differ from those served abroad.
Popular Italian Pasta Sauces with Cheese
Spaghetti Cacio e Pepe Sauce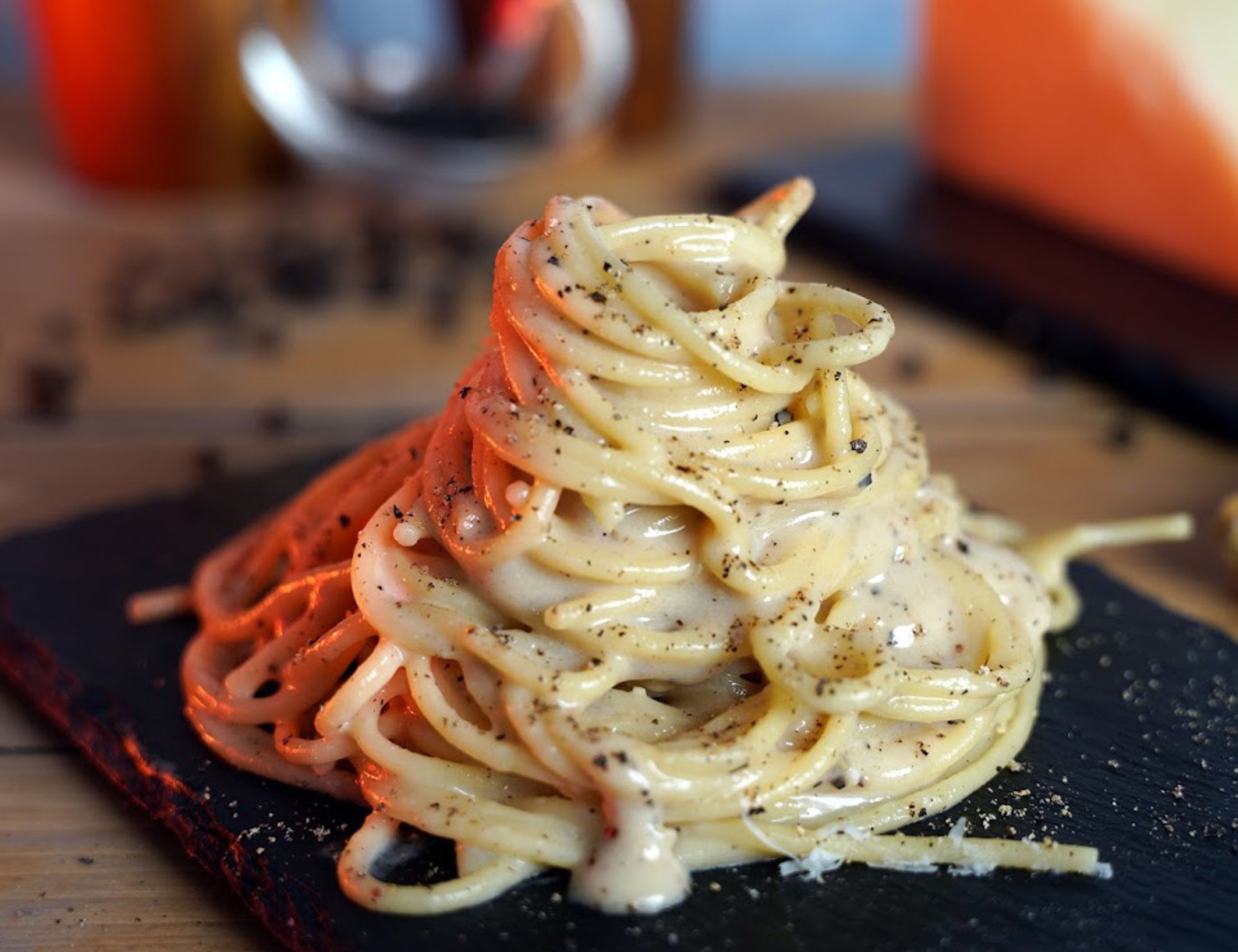 Spaghetti Cacio e Pepe is a classic Roman pasta dish with pecorino cheese, freshly ground black pepper and spaghetti.
The traditional Cacio e Pepe sauce never includes butter or heavy cream! Though these ingredients are often added in restaurants abroad, they are not authentic and will totally change the taste of this classic dish.
So… why are cream and butter added abroad? Pecorino like Parmigiano is an aged cheese that needs an emulsifier to create a creamy sauce. Butter and heavy cream are easy ways to provide this emulsion.
However, in the traditional Spaghetti Cacio e Pepe recipe, starchy pasta water is combined with the finely grated pecorino cheese to make a paste that creates a creamy sauce when added to hot pasta.
This technique of adding hot starchy pasta water to create a creamy (or cheesy) sauce is fundamental to Italian cooking. Check out our discussion about essential Italian ingredients for more on how to choose the right kind of pasta for the job!
Cacio and Pepe sauce can be mixed with other types of pasta, but spaghetti is by far the most traditional pasta choice.
Learn how to made the authentic Spaghetti Cacio e Pepe recipe on our site!
Authentic Italian Alfredo Sauce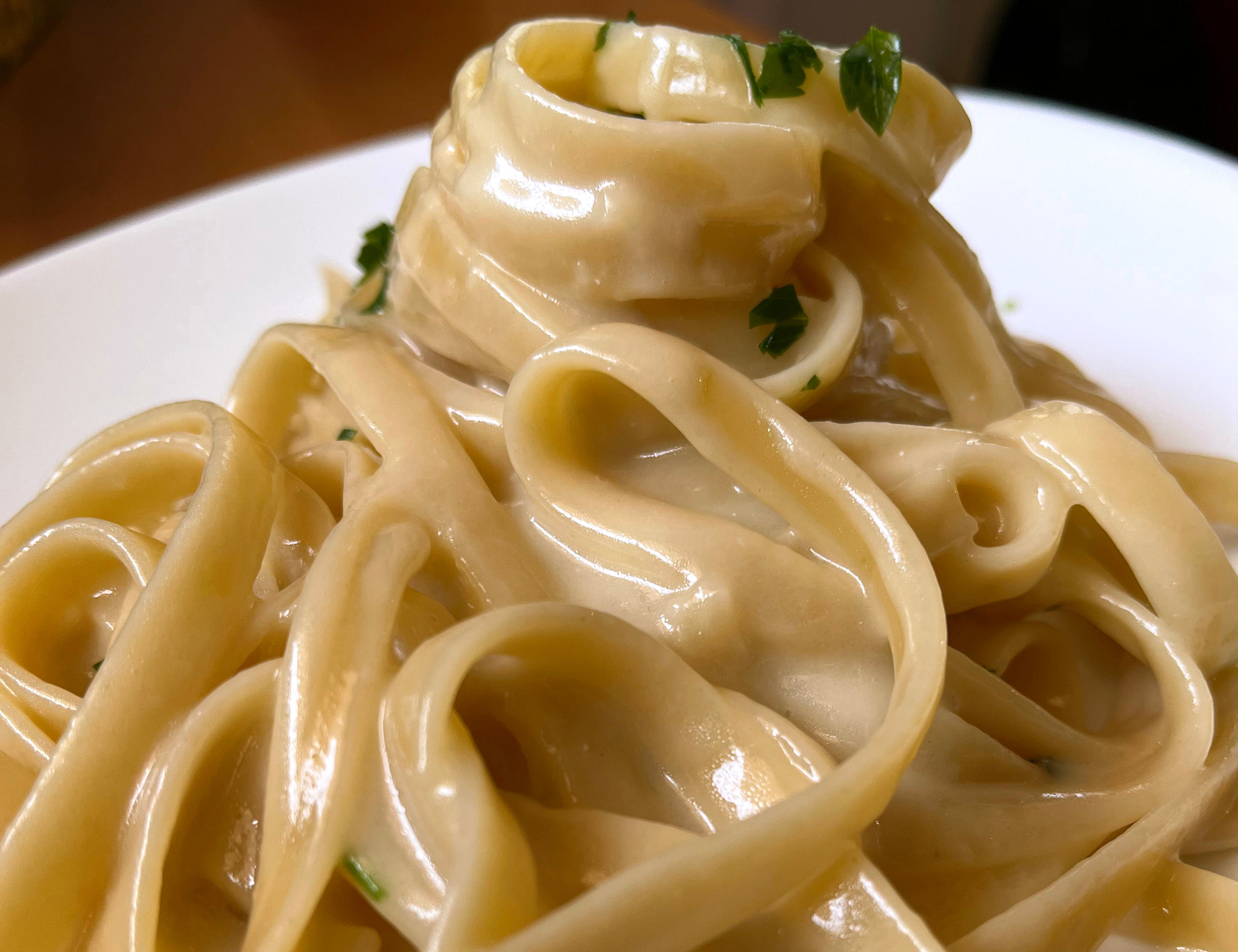 This is perhaps one of the most bastardized Italian pasta recipes that you can find abroad. So-called Italian cookbooks and restaurants include everything from cream to mushrooms to chicken in the recipe.
The historic and authentic Italian pasta sauce that inspired 'Alfredo' sauce is a sauce that the Italians simply call 'burro e parmigiano' (butter and parmigiano cheese). The vast majority of Italians in Italy don't know what 'alfredo' sauce is, but they do know burro e parmigiano.
Check out our Traditional Fettuccine Alfredo pasta recipe to learn how this dish came to be called 'Alfredo' and why it's the easiest Italian pasta sauce you can make at home!
Learn how to make a Traditional Fettuccine Alfredo !
Carbonara Sauce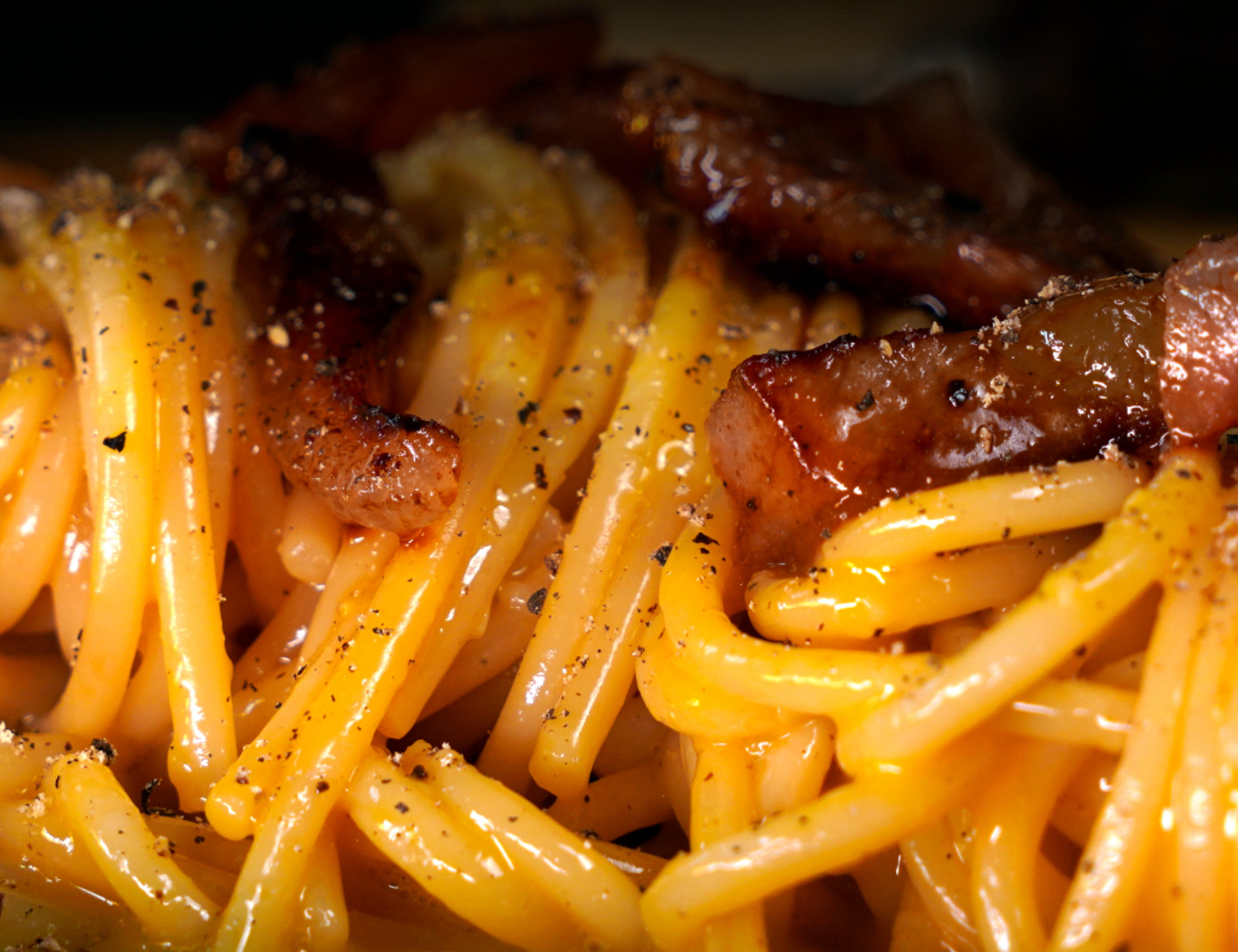 Another cheesy classic is the world-famous Carbonara sauce!
The authentic Italian pasta sauce recipe for Carbonara has simply eggs, pecorino cheese, guanciale, freshly ground black pepper… and hot starchy pasta water! There is no heavy cream here either.
Spaghetti is the traditional pasta associated with this sauce in Italy. However, you can also find variations of 'carbonara' with tube pasta for instance.
"Where's the bacon?" you might be wondering. Well, guanciale is absolutely the traditional meat associated with Carbonara sauce in Italy. That said, there are various legends and theories as to how the Carbonara originated—and at least one of those legends does introduce American bacon! To learn more about the (possible) original Spaghetti Carbonara recipe, check out our fascinating article!
Or, learn how to make the Authentic Spaghetti Carbonara recipe acknowledged in Italy today!
Popular Italian Pasta Sauces with Meat
Spaghetti Bolognese Sauce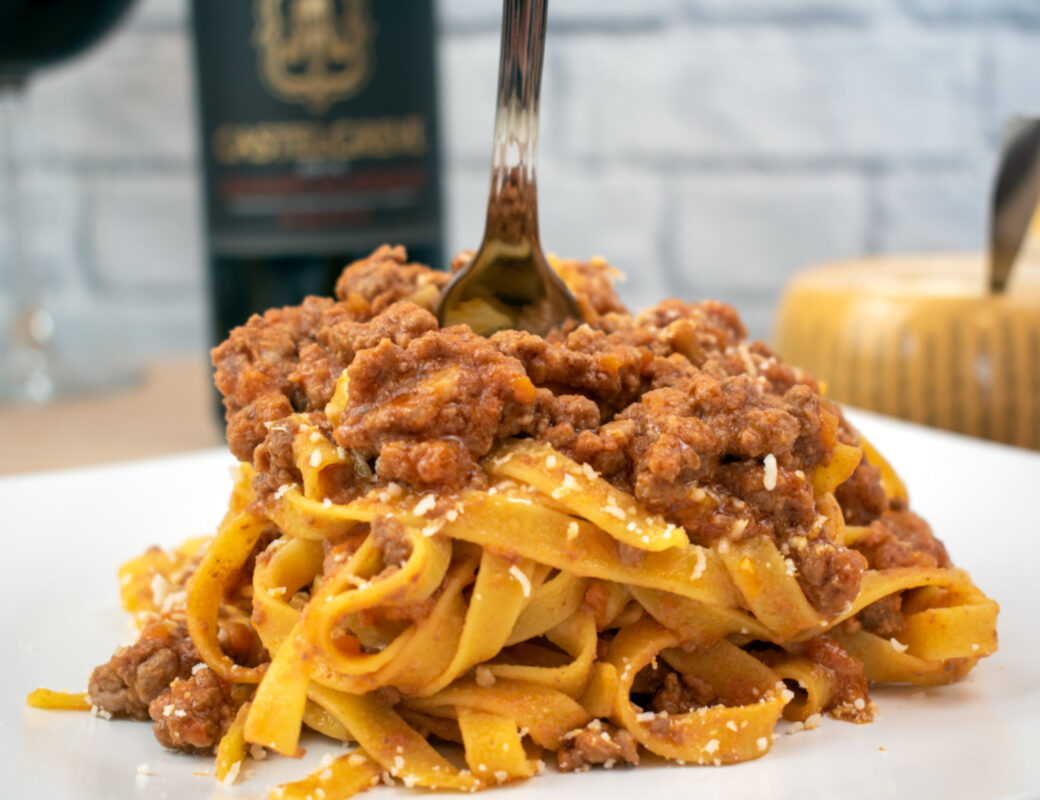 Ragù Bolognese sauce is traditional to Bologna, Italy. While families in Italy pass down their own variations on this sauce from generation to generation, the city of Bologna has bothered to identify the most common and diffuse recipe for Ragù Bolognese and that is the one we are presenting to you!
Traditionally this sauce recipe includes whole milk, which is there to counteract any acidity coming from the tomato and wine. This is what helps give the ragù a fantastic, smooth taste and texture!
In Italy, Ragù Bolognese sauce is used as a condiment in many dishes for many types of pasta— including Bolognese Lasagna!
Though Ragù Bolognese is famously served with spaghetti abroad, in Italy tagliatelle is considered the most traditional pasta to serve with this authentic Italian pasta sauce!
Learn how to make the Authentic Ragù Bolognese Sauce recipe!
Wild Boar Ragu Sauce
Cinghiale or Wild boar are a common sight in Italy— sometimes even roaming the streets. We were literally stopped by a family of cinghiale on the street outside our home in Italy!
Due to their abundance, wild boar has become a classic Italian ingredient for a few dishes including a delicious pasta sauce!
The Italian pasta dish Pappardelle al Ragù di Cinghiale is popular at community tastings, church fundraisers and yes, even very nice Italian restaurants!
Learn how to make this authentic Italian Wild Boar Pork Ragu Recipe!
Popular Italian Pasta Sauces with Seafood
Seafood Spaghetti Sauce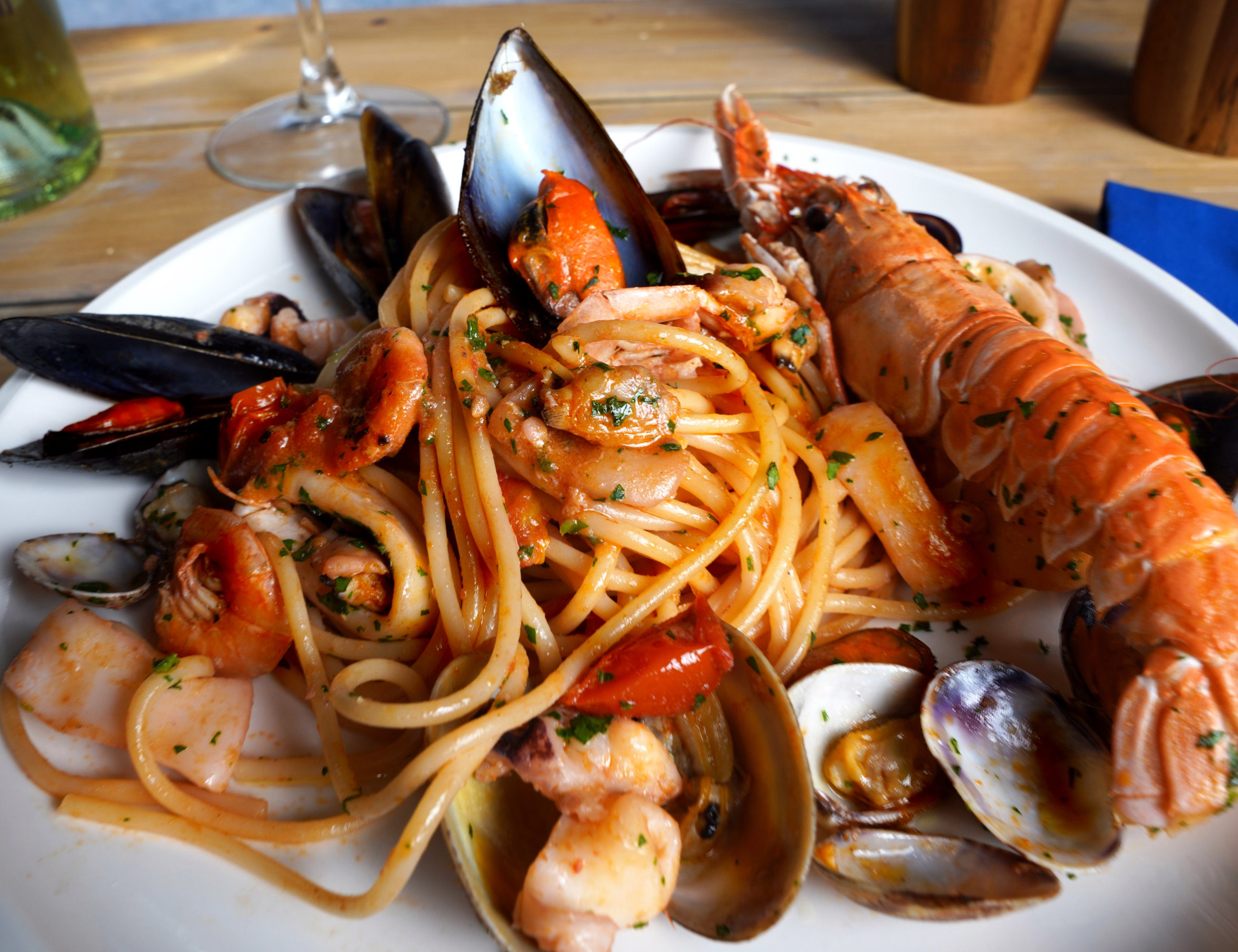 Mamma mia… There's nothing like a delicious Seafood Spaghetti! Seafood pasta is popular in Italy for Christmas Eve (when meat is avoided for religious reasons) or just anytime fresh seafood is available.
There's no one traditional way to make this sauce, but recipes that include shrimp, mussels or clams are for sure including the right Italian ingredients. The key to making this Italian pasta sauce rich and delicious is to steam the fresh shellfish, and use the clam and mussel broth as a base for the pasta sauce!
Once again, spaghetti is not the only acceptable pasta choice here. Tube pasta is also a common choice for making Pasta allo Scoglio (Pasta 'On the Rock'). Dairy and cheese are not common ingredients in seafood pasta sauce, although there are a few small regions in Italy that are the exception.
Learn how to make a typical Italian Seafood Spaghetti Recipe!