Cooking Italian food the traditional way is easy if you always have the basic ingredients on hand. Here's PIATTO™'s list of the top 10 Italian ingredients you'll want to always have in your pantry.
#1 Quality Spaghetti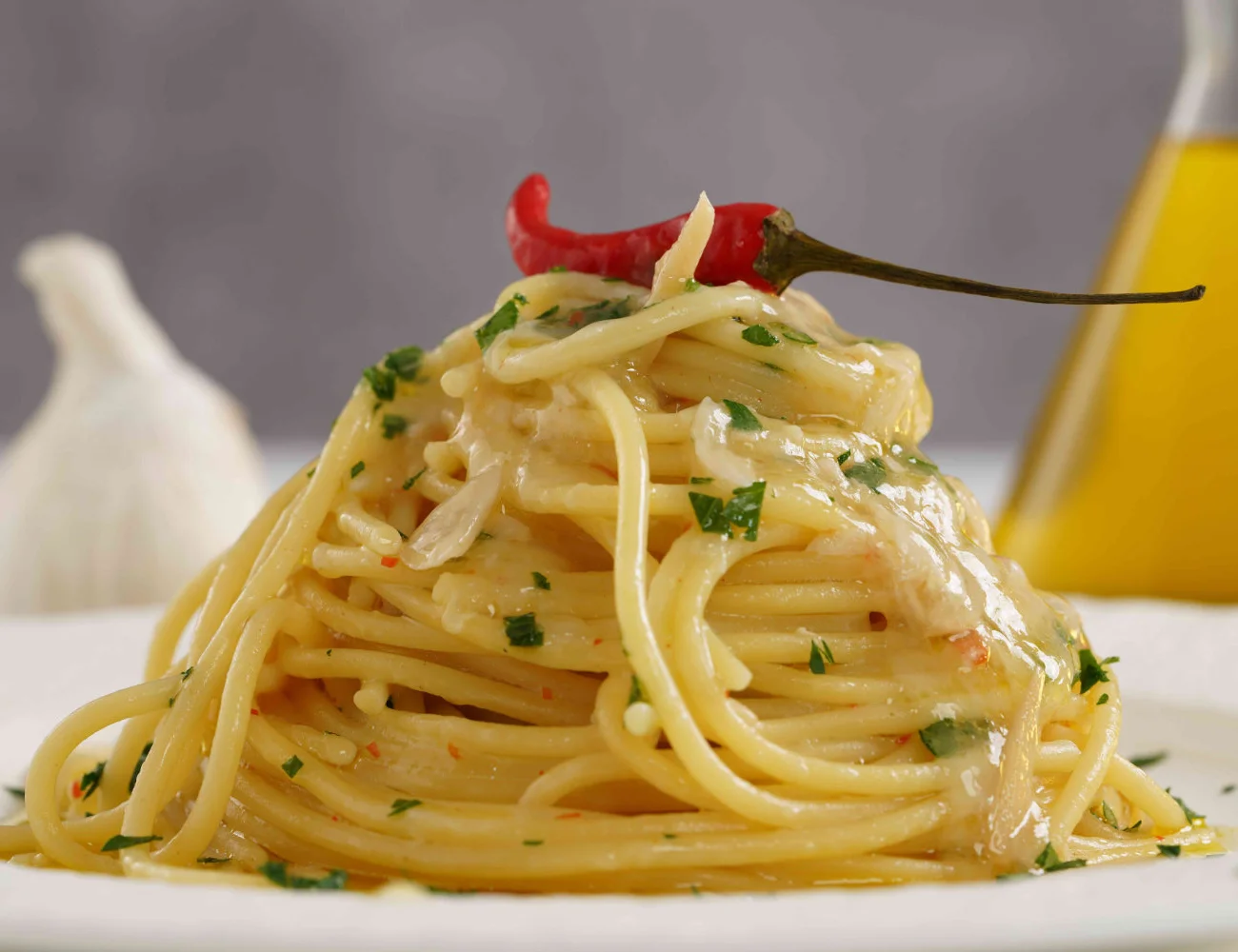 It may sound cliché, but Italians in Italy do eat a lot of spaghetti! Most importantly, most classic Italian pasta recipes can be made with spaghetti. Sometimes Italians do eat 'fresh' spaghetti (for instance 'Spaghetti alla Chitarra'), however most often dry spaghetti is the spaghetti of choice even in Italy. So, by keeping a quality spaghetti in your pantry, you'll be able to make all of the best spaghetti recipes we feature on our website and cooking channels!
However, not all spaghetti brands are equal. Avoid private-label 'generic' brands from your favorite grocery abroad. We've tried many of them and they almost always fall short of our expectations. To learn more about how to pick the best pasta brands, check out our guide.
What We Use
There are many high quality Italian pasta brands in Italy that are also available abroad. We often have one of these in our pantry:
Rummo (affiliate link) — Available on Amazon
La Molisana (affiliate link)—Available on Amazon
Garofalo (affiliate link)—Available on Amazon
What about Barilla and De Cecco pasta? We know that these two brands of pasta are easily found in groceries abroad. In Italy, they are popular as well among the general population. They are ok if it's all you can find. They are certainly better than a generic brand of pasta we haven't listed here or a private label brand. In terms of taste and texture, we think the brands we've listed above are much better. In our opinion, De Cecco is better than Barilla. If you can find 'bronze cut' spaghetti from either of these brands, that is a better choice.
---
#2 Quality Tomato Products: Passata, Concentrate, Pelati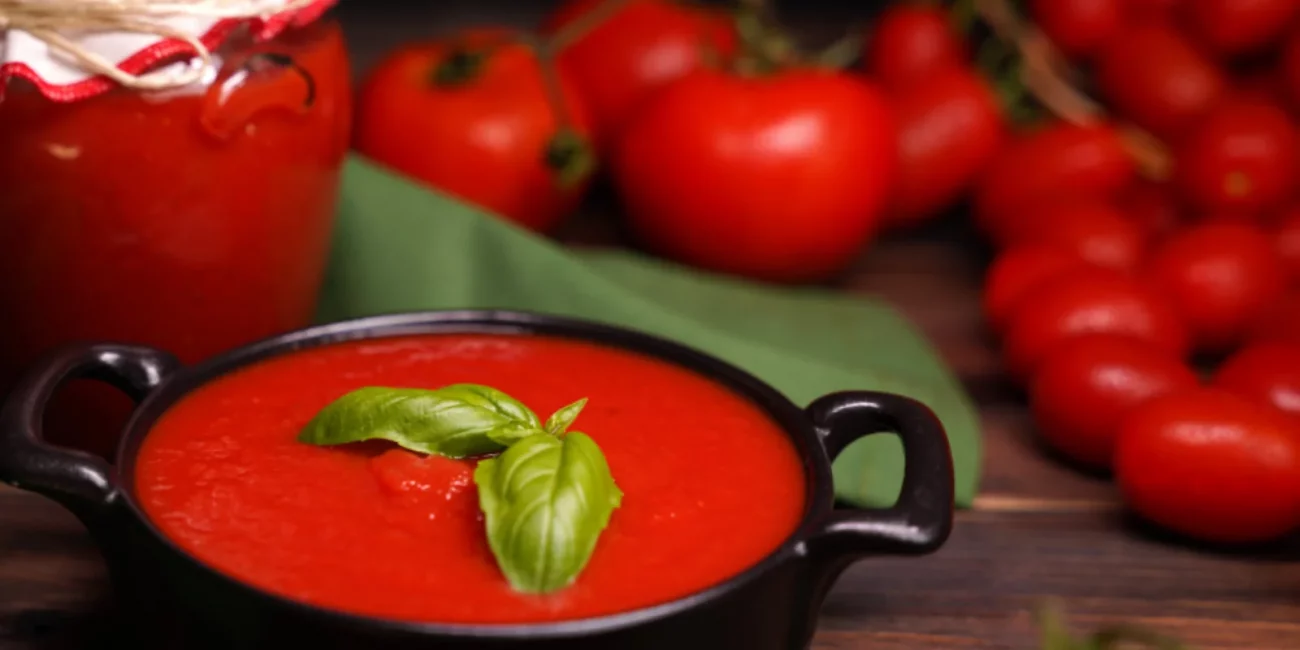 Tomato passata (essentially tomato purée) or crushed tomatoes are a main ingredient in countless Italian food recipes. Read our guide to understand our criteria for judging the best canned tomatoes! We avoid products with additives like sugar or citric acid. We look for sweet tomato products that are Made in Italy.
What We Use
In the PIATTO™ kitchen, we keep our pantry stocked with….
---
#3 Parmigiano Reggiano Cheese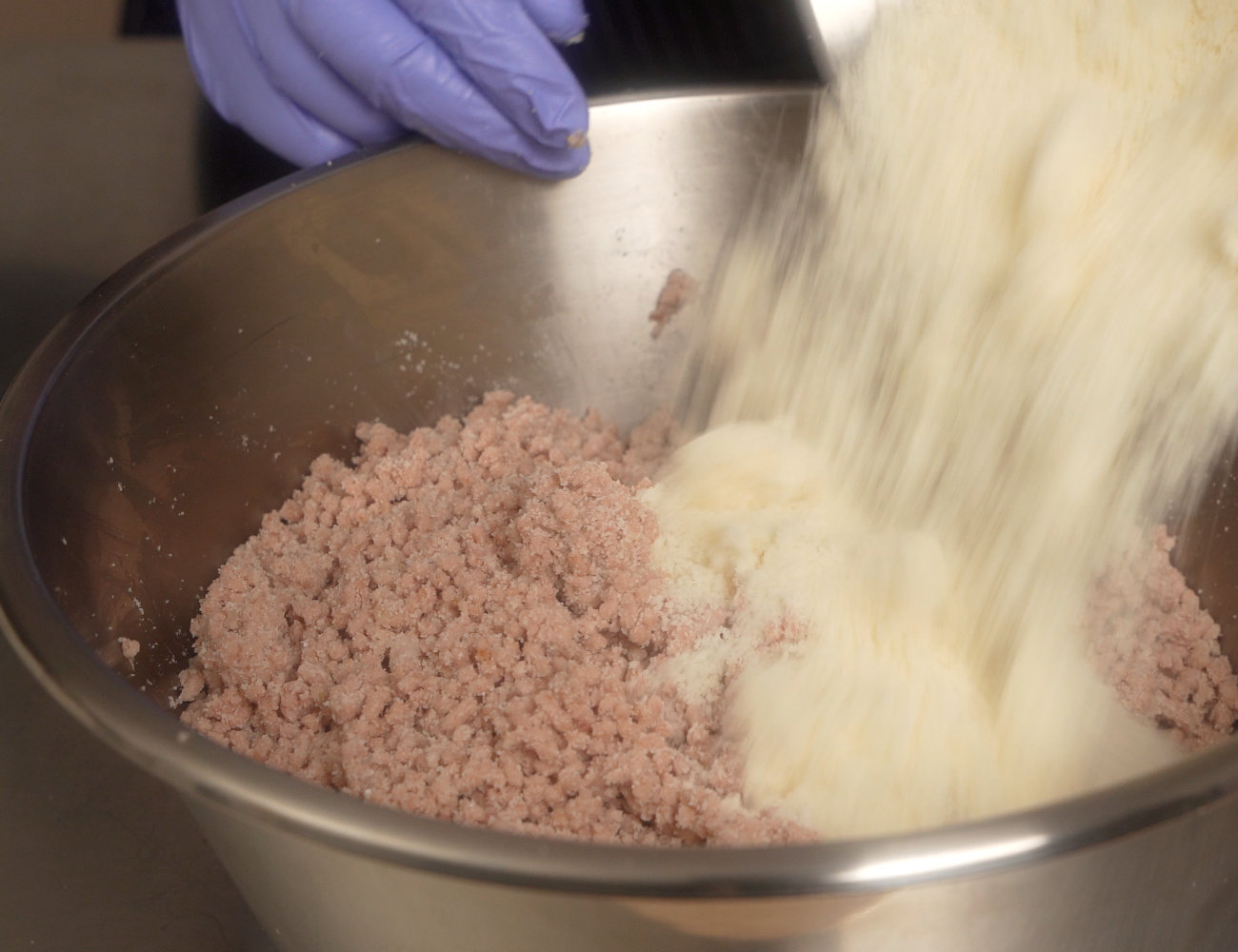 In most countries, 'parmesan' is NOT the same thing as the Parmigiano Reggiano called for in countless Italian food recipes. In the United States, for instance, 'parmesan' can refer to any number of dry aged cheeses or a mix of. Thus, parmesan never has the incredible umami taste of the real Parmigiano Reggiano of Italy.
These days, imported cheeses can be pricey. However, a little Parmigiano goes a long way. You should be able to find this fine Italian cheese as a wedge or pre-grated in most groceries. However, in case you can't, you can also find Parmigiano Reggiano cheese on Amazon (affiliate link).
---
#4 Dry White Wine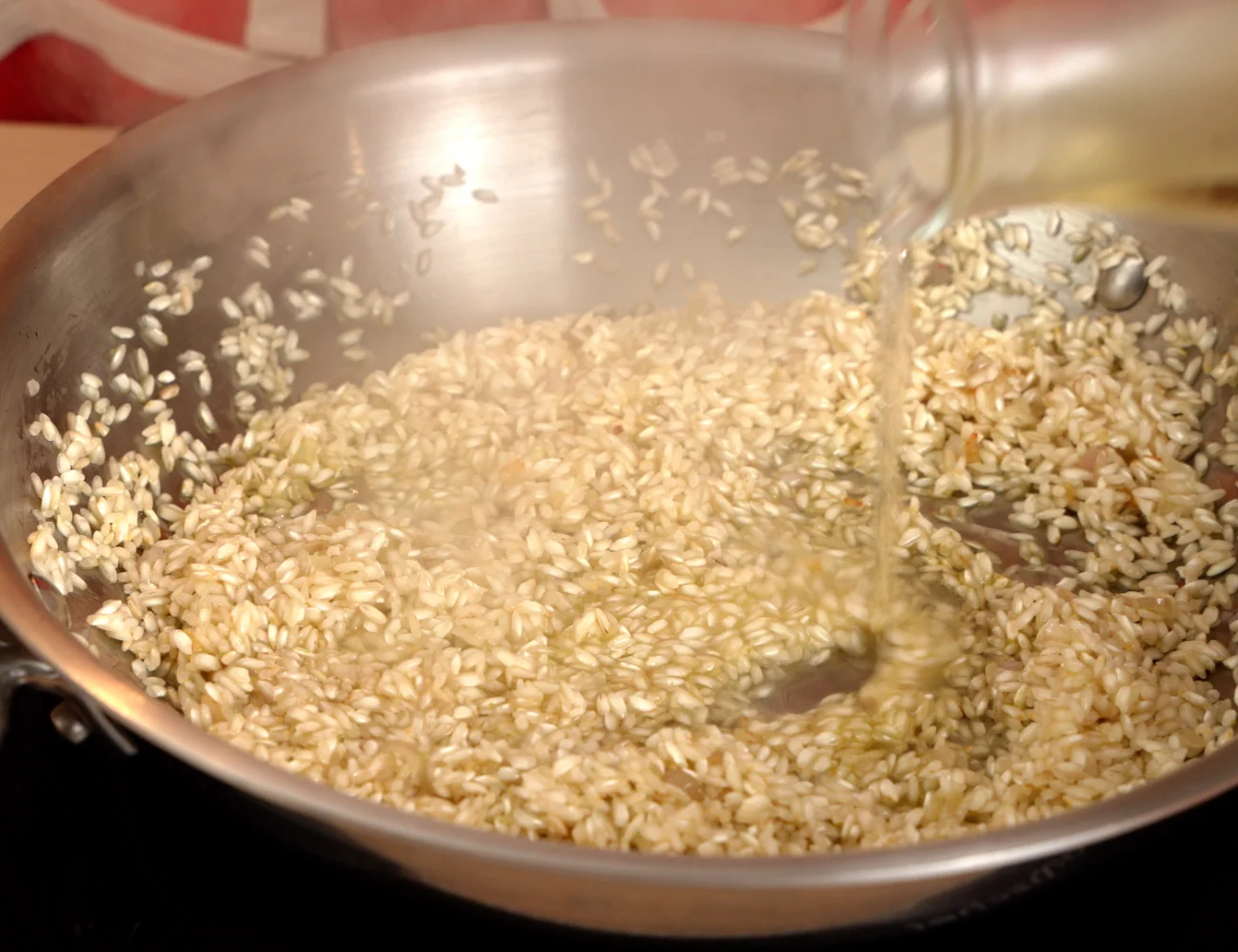 Dry white wine is a go-to ingredient for de-glazing the pan in Italian cooking. This process is called the sfumatura in Italian.
What We Use
When cooking in Italy, there are countless affordable and delicious dry white wines to choose from. Outside of Italy, just be sure to choose a wine that you wouldn't mind drinking—so don't buy a wine labeled 'cooking wine.'
In the United States, we like Ruffino Pinot Grigio (affiliate link), which is a pretty good Italian white wine that is highly affordable.
---
#5 Fresh Garlic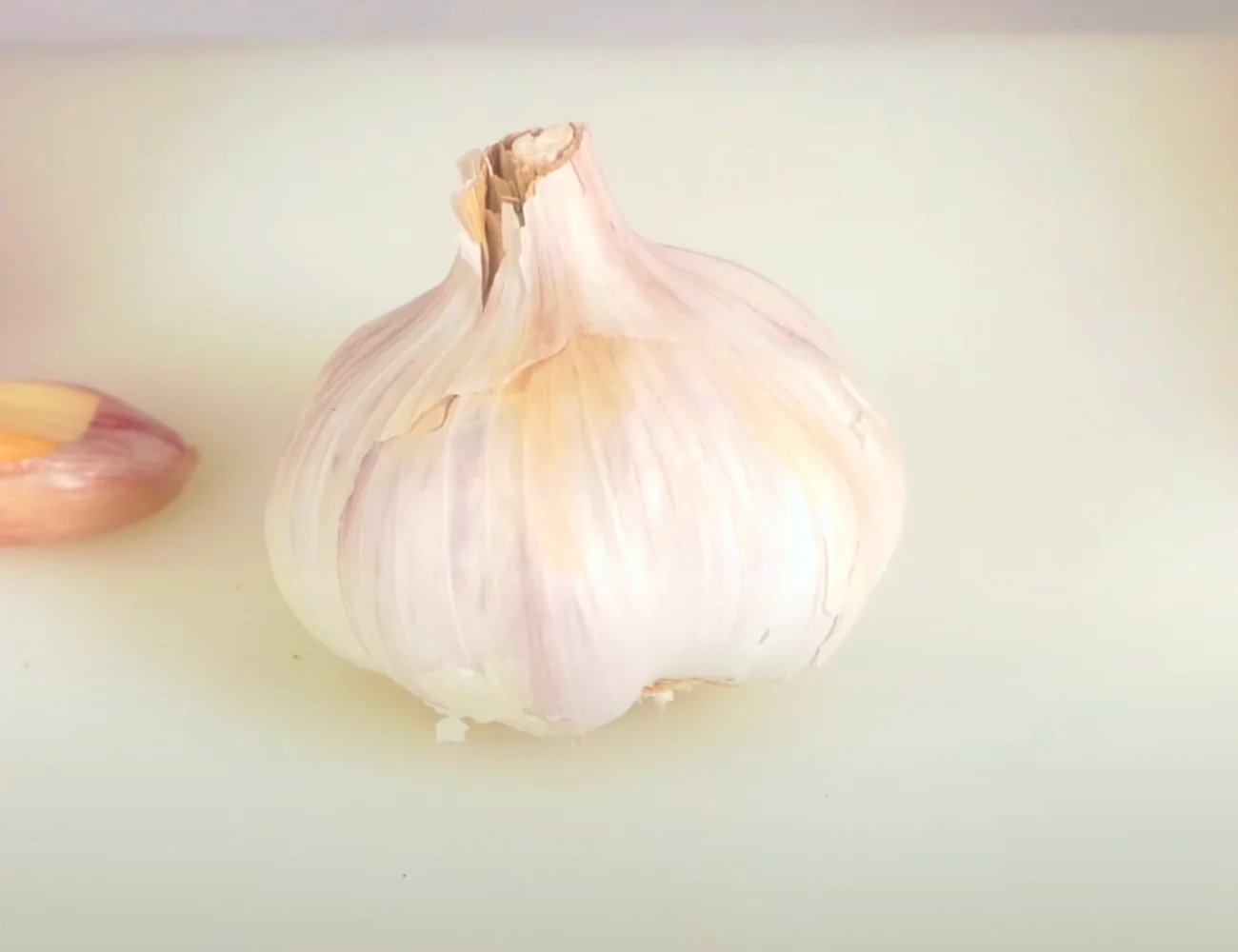 In Italy, Italians use fresh garlic. It's very, very rare for dry/dehydrated or pre-prepared chopped garlic or garlic paste to be used in Italian food recipes. Not only do these products not taste as good as fresh garlic, but in our experience they cause more digestive problems. Also? Pre-prepared garlic products tend to contain citric acid as a preservative which you can absolutely taste and which ruins dishes.
---
#6 Fresh Parsley (You Can Freeze It!)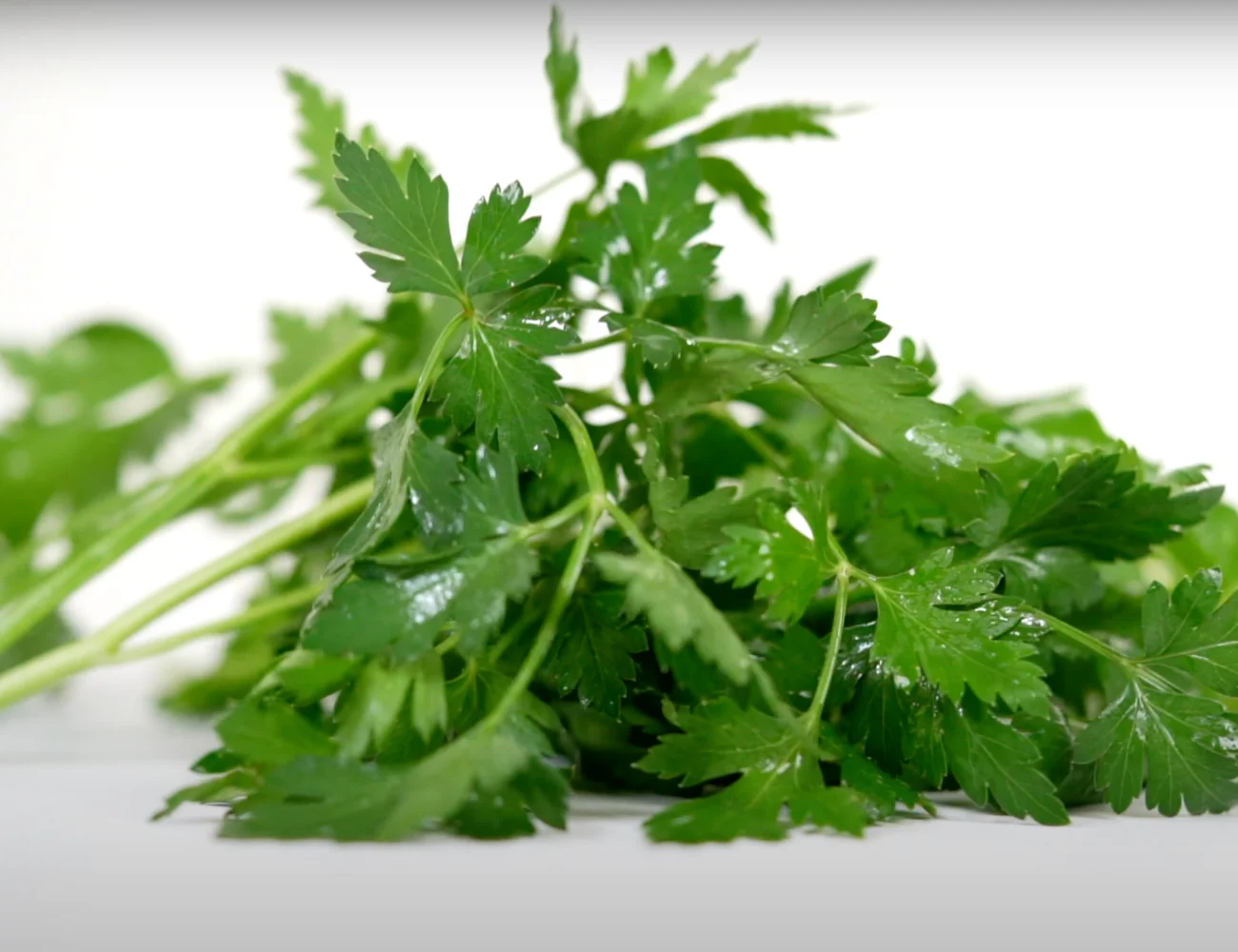 Parsley is one of the most used herbs in Italian cooking. Unlike some other fresh herbs, parsley can be frozen —so there's never a reason not to have fresh parsley on hand!
---
#7 Bread/ Pizza Flour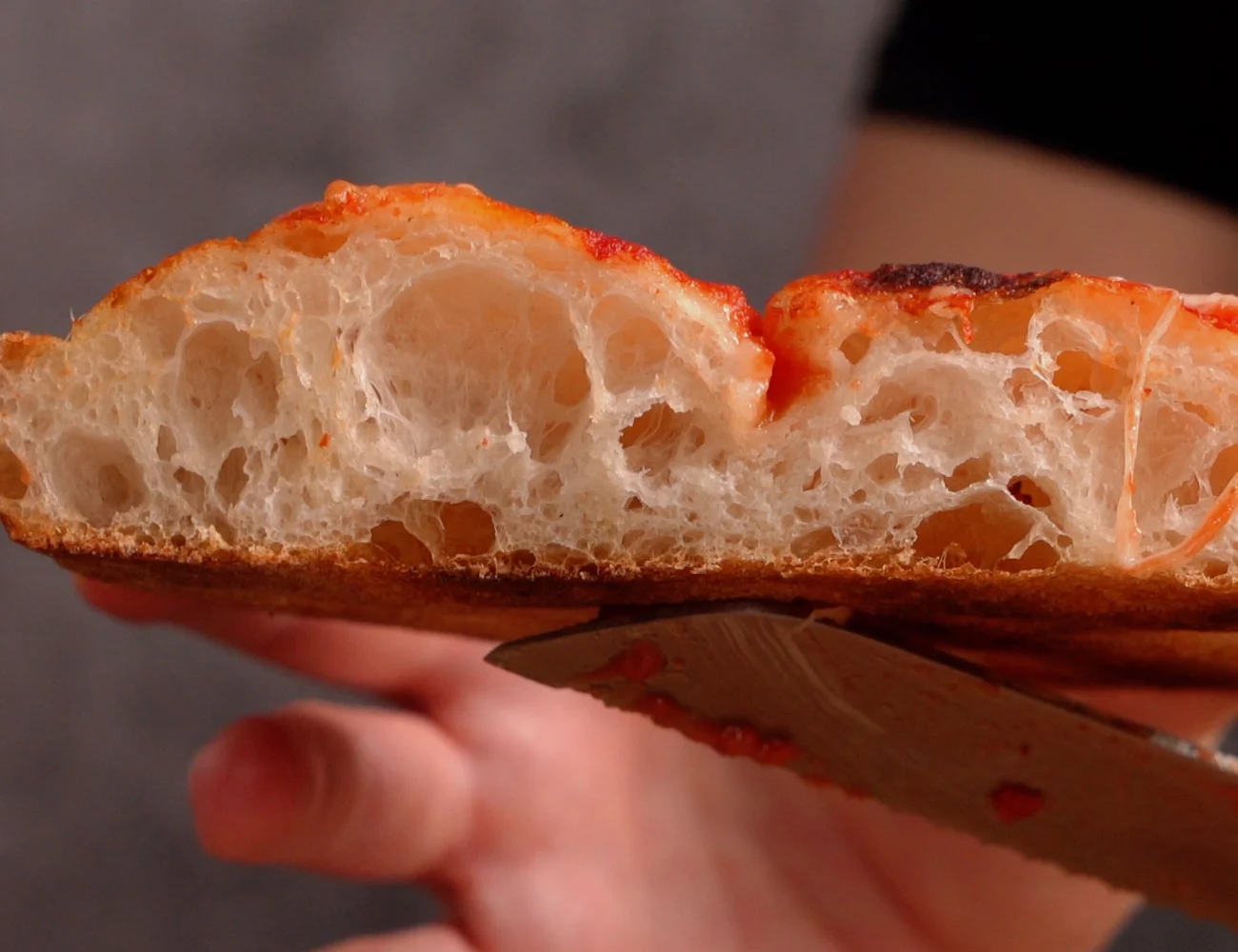 If pizza making or bread making is a weekly project in your house, you'll definitely want to keep a strong bread or pizza flour on hand. This type of flour has more gluten and protein and is critical for projects like Italian focaccia recipes or high hydration pizza dough recipes.
What We Use
We love the Caputo brand of flour, used in pizzerias throughout Italy. Even in Italy, it's usually not available in the groceries so we purchase it from Amazon or directly from Caputo.
You can find Caputo on Amazon (affiliate link): https://amzn.to/3KtEcYV
---
#8 Semolina Flour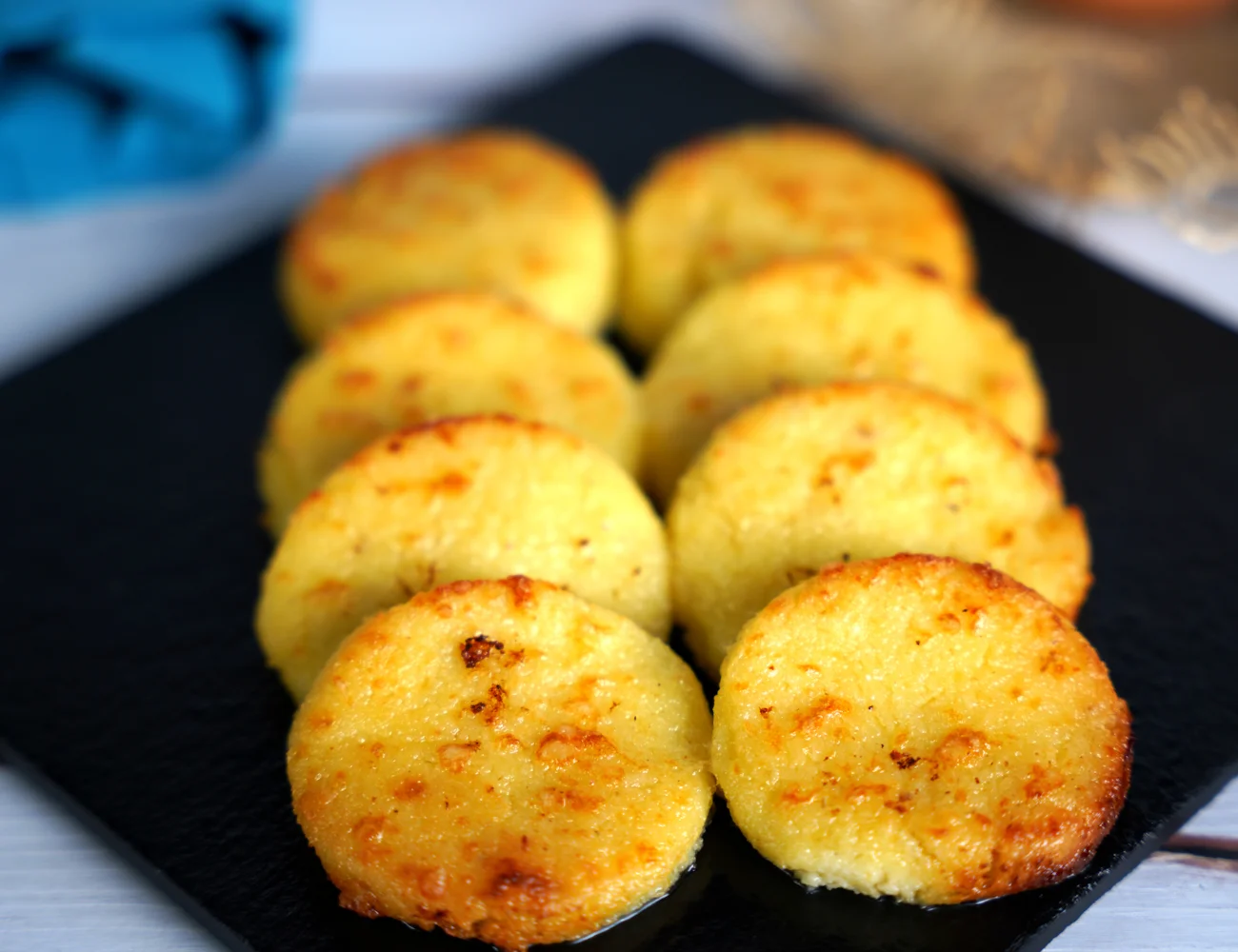 Not only is Semolina an excellent flour to have on hand for stretching dough (it functions like cornmeal), but it is also a main ingredient in many delicious fresh pasta recipes like this recipe for Gnocchi alla Romana!
What We Use
In Italy, we use various brands of semolina flour including Caputo (affiliate link). In the United States, Bob's Red Mill is a solid choice.
---
#9 Canned Tuna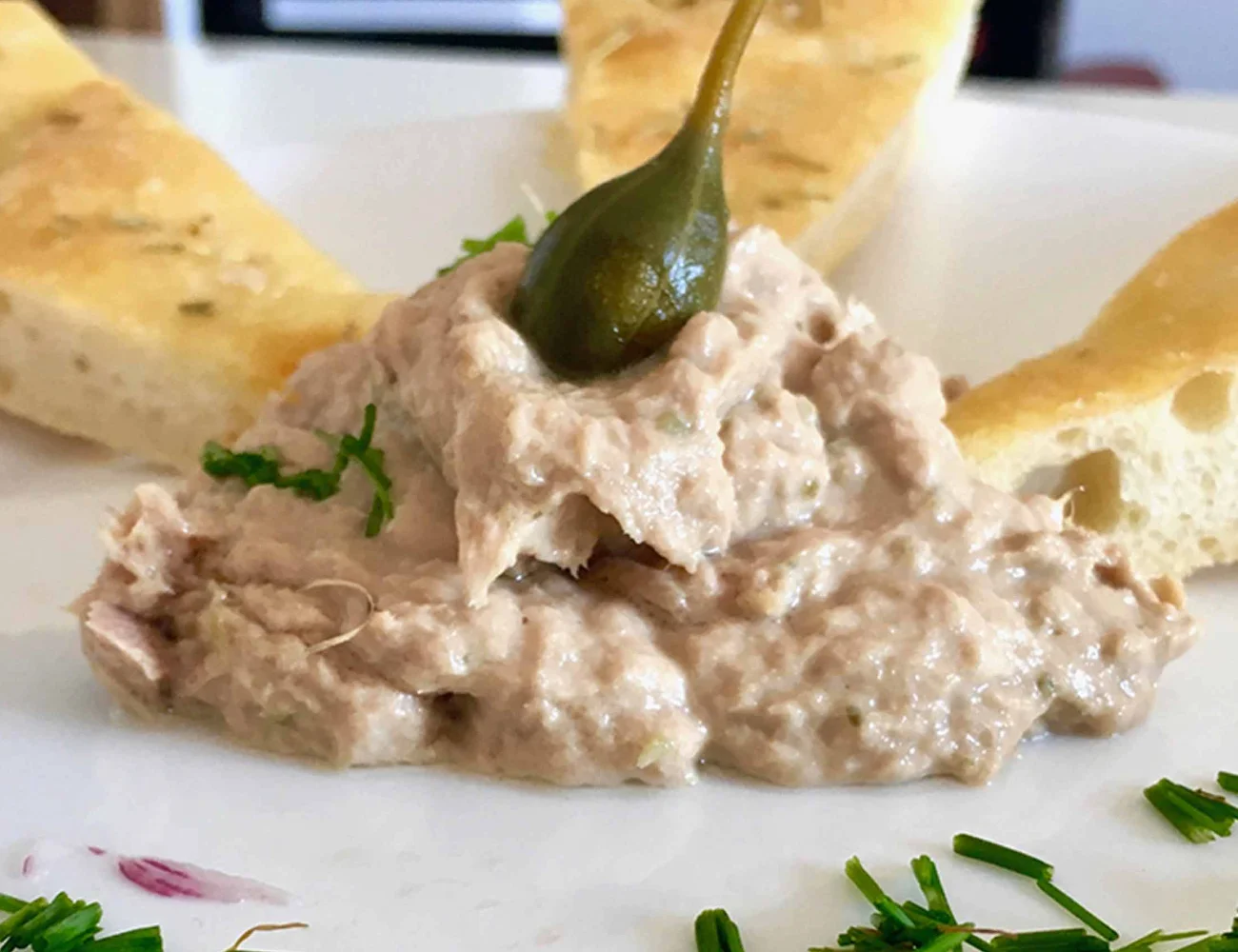 Canned tuna is a popular ingredient in Italian food recipes. In Italy as everywhere in the world, it can be difficult to find quality tuna that doesn't smell and taste like cat food :/
The best fresh tuna is often shipped from Italy to countries like Japan for use in sashimi. This is one of the rare instances in which we will recommend a product not made in Italy. The best quality canned tuna product we've found that we always have in our pantry is Tonnino.
What We Use
Tonnino canned tuna (affiliate link) is the best tasting, most affordable tuna we've found. They are quality yellowfin tuna fillets packed in olive oil—all the qualities of the best canned tuna. You can find even more expensive tuna from Tonnino packed in jars (ventresca for instance). However, the canned tuna we link to here is very versatile and delicious.
---
#10 Quality Olive Oil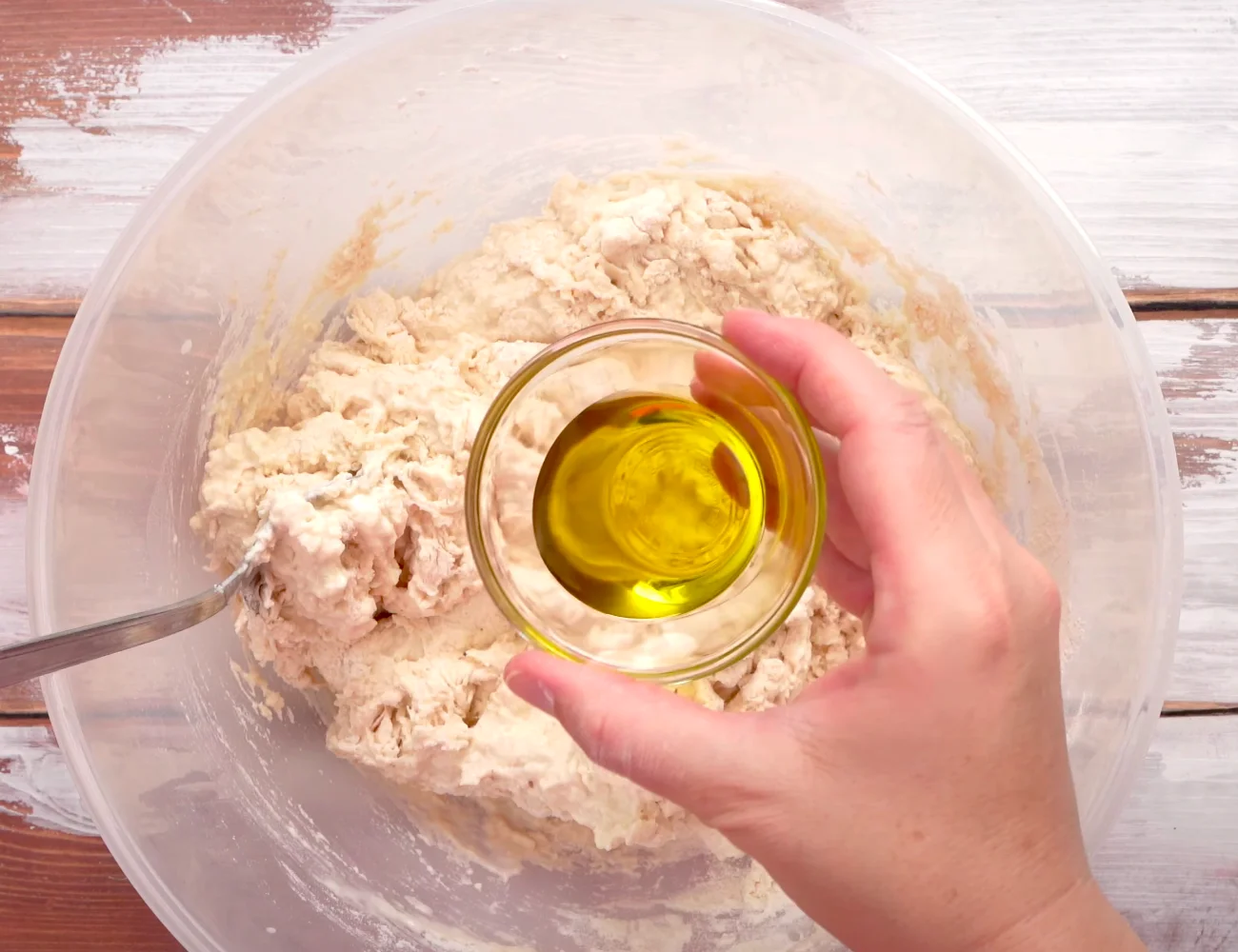 Almost every recipe from Italy calls for extra virgin olive oil! This is obviously a must-have ingredient for the pantry. You want to choose cold-pressed, extra virgin olive oil made with Italian olives whenever possible. You'll get the most health benefits from extra virgin olive oil when you drizzle it on a dish uncooked. That's why so many Italian food recipes are finished with a final drizzle of extra virgin olive oil.
What We Use
In the PIATTO™ kitchen in Italy, we use extra virgin olive oil pressed from olives harvested on our land… so that doesn't help you!
When cooking the United States, we are pretty picky about our olive oil. We've been known to use Whole Foods unfiltered extra virgin olive oil from Italy (affiliate link). We were not impressed however with the 'Mediterranean Blend' of this brand.
Literally every recipe on the PIATTO™ website involves olive oil, so check out our best PIATTO recipes to find your next lunch or dinner!
---
As an Amazon Associate, we earn from qualifying purchases. This means at no extra cost to you, PIATTO may earn a small commission if you click the links and make a qualifying purchase.
---