In our view, the best pasta cookbooks are those that share the most authentic Italian pasta recipes. Our PIATTO™ recipes are not only traditional, but tested and accompanied by stunning photos and video recipes! That means you'll never have to wonder what the final pasta dish is supposed to look like.
The mission of PIATTO™ and PIATTO Recipes™ Cooking Channels is to make cooking traditional Italian food easy! Our tested recipes, mouthwatering photography and step-by-step video recipes will help you master your favorite dishes.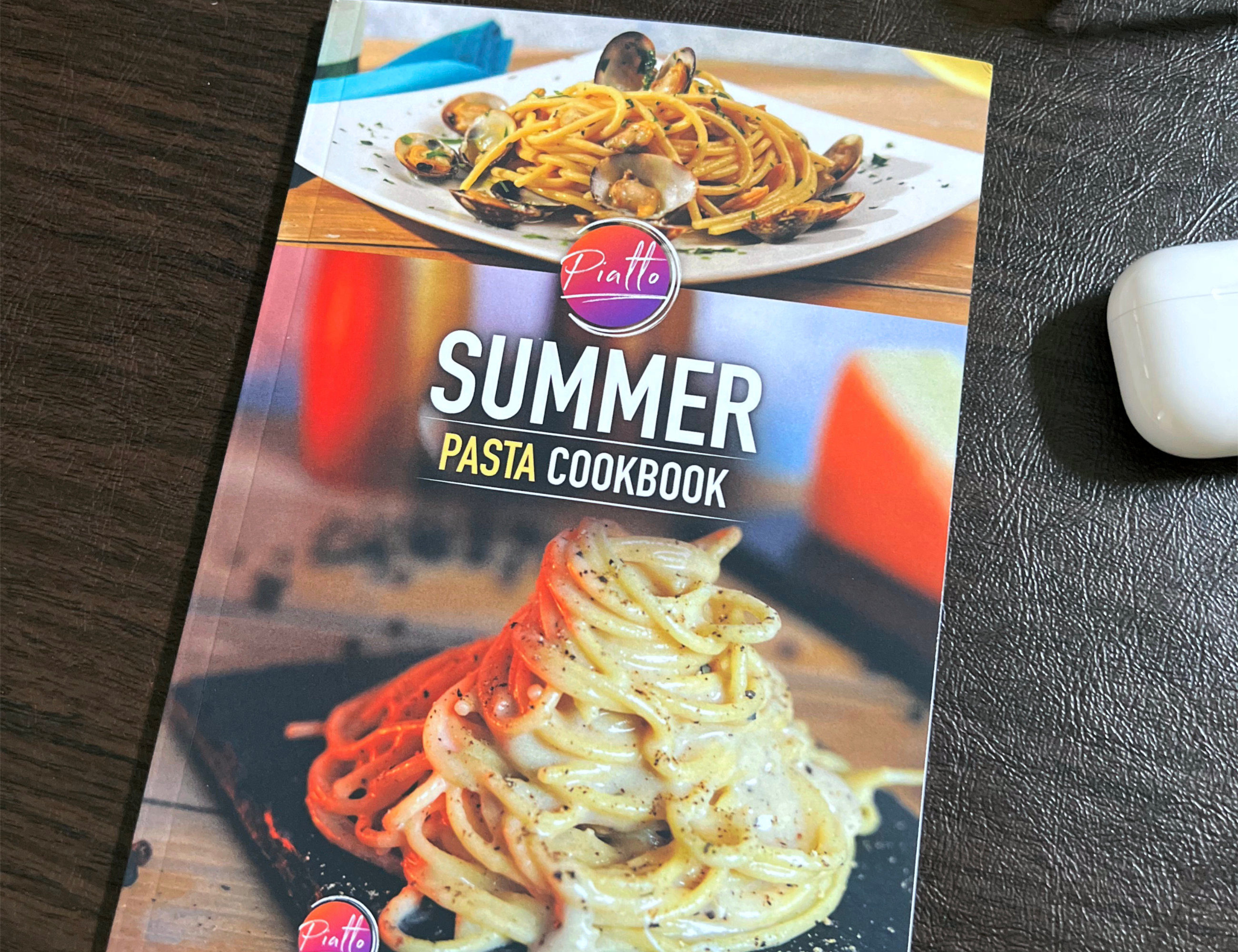 Best Pasta Cookbook for Summer!
Our debut pasta cookbook is our Summer Pasta Cookbook: 10 Classic Italian Recipes from the PIATTO Cooking Channels.
In this cookbook, we celebrate summer pasta! You'll discover classic Italian pasta recipes that are perfect for summer—no oven required! This cookbook includes…
Tested traditional recipes
Step-by-step instructions
Fully Illustrated with mouthwatering food photography
Bonus Content: direct links to Video Recipes to make learning to cook the recipe easier!
To supplement the recipes in this cookbook, we've included links to any Italian video recipes available on our cooking channels!
Shop our Cookbook on Amazon:
Authentic Pasta Recipes from all over Italy!
Whenever possible, we always try to identify the 'official' or most typical and popular version of the recipes that we share with you. This pasta cookbook features recipes from all over Italy. Learn how to master your favorite pasta recipes like Spaghetti Cacio e Pepe and Pesto Pasta while discovering lesser-known pasta recipes like Nerano Spaghetti!
What do we know about Pasta?
The PIATTO™ creators and contributors are ambassadors of Italian cuisine who have grown up and lived in Italy. Unlike many cookbooks and restaurants abroad, we know what is considered traditional in Italy. We can't wait to share these mouthwatering classics with you and your family.
Pasta Recipes in this Cookbook:
Creamy Garlic and Olive Oil Spaghetti
Fresh 'Caprese' Penne with Tomato, Mozzarella & Basil
Spaghetti with Clams
Fettuccine Alfredo
Vineyard Vegetable Pasta
Garden Pasta
Pesto Pasta with Green Beans and Potatoes
Nerano Spaghetti
Spaghetti with Mussels and Tomatoes
Spaghetti Cacio and Pepe