By creating video recipes for our Youtube audiences, the PIATTO™ team has discovered a bunch of must-have kitchen products to make life easier. Here's a list of 15 kitchen gift ideas for every budget!
These items are all available from Amazon and can be delivered to your door, making holiday shopping a piece of cake.
… That said, these are products that we use in our own kitchen—check out our video recipes to see these products and more in action!
---
Kitchen Gift Ideas Under $15
#1 World's Best Potato Peeler?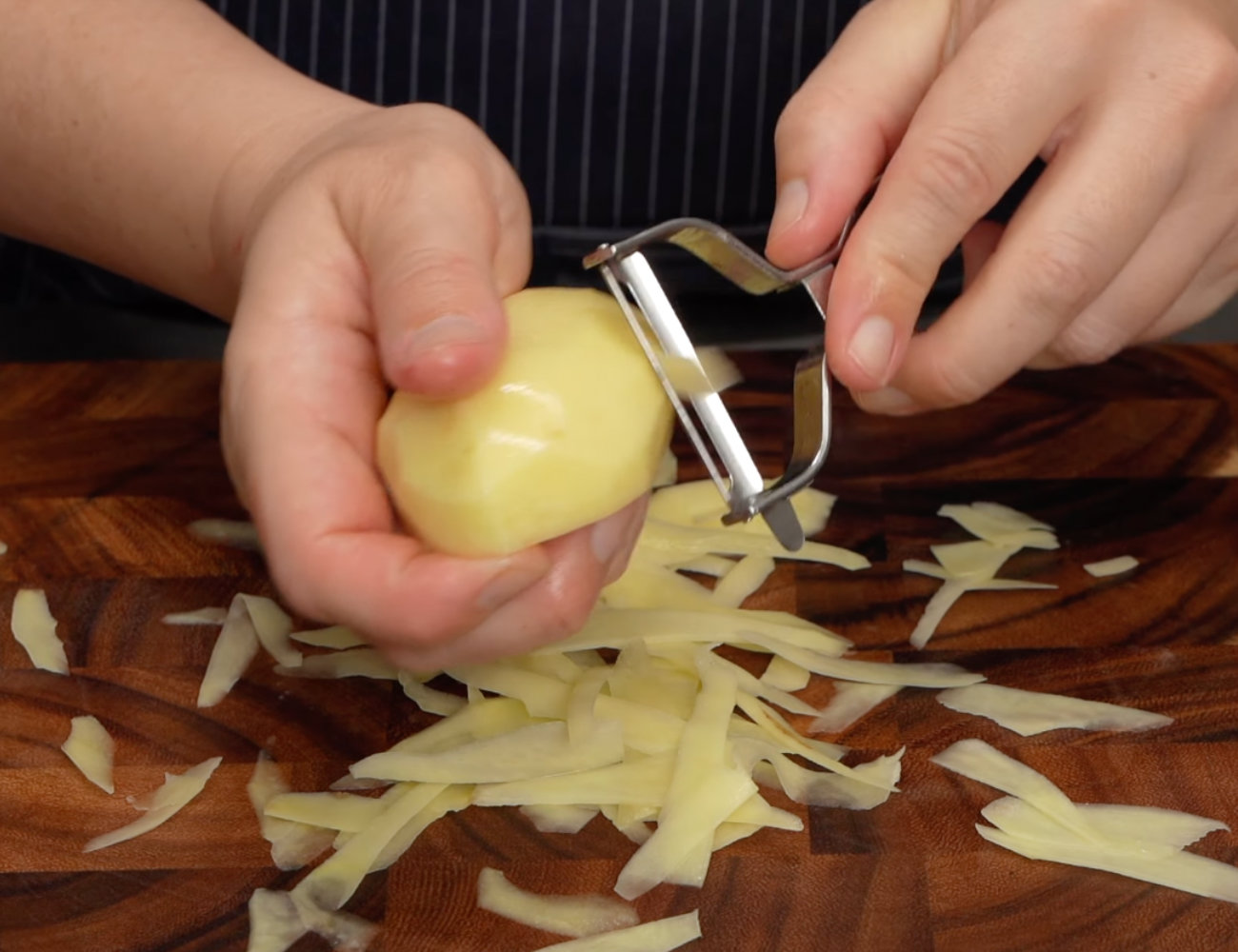 Yes, most everyone already has a potato peeler—and it is probably 20 years old!
Why This Gift?
Potato peelers lose their edge over time, and some just aren't that great to begin with. That's why we were so excited when we recently discovered this budget-friendly potato peeler that worked better than any we've ever tried! Seriously, this thing is effortless. And of course potato peelers are good for more than peeling potatoes. You can also…
peel fruits
remove outer strings from celery
shave chocolate and cheese
Perfect for a stocking stuffer.
SHOP THIS GIFT (affiliate link)
---
#2 Silicone Pastry Mats / Work Surface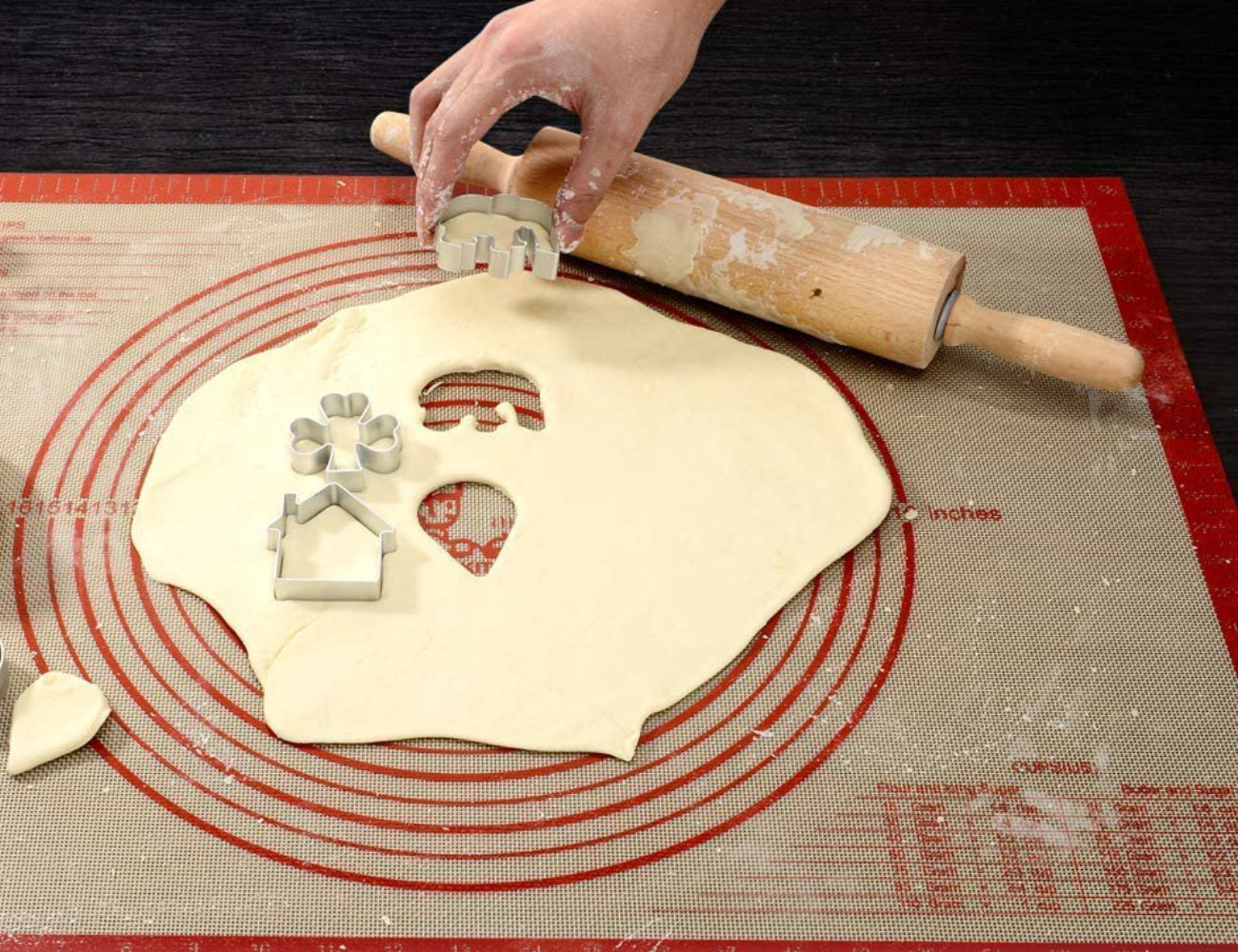 Why This Gift?
Most cutting boards are too small for working with pastry or pasta. A naked countertop can be used for these tasks… but there is risk of damaging the countertop and they can be annoying to clean when flour is involved.
We love silicone pastry mats because they:
have sizing to avoid guessing or using rulers and tape measures
are dishwasher-safe
protect countertops from tools like pastry scrapers
are non-stick
SHOP THIS GIFT (affiliate link)
---
#3 Cake/Food Testers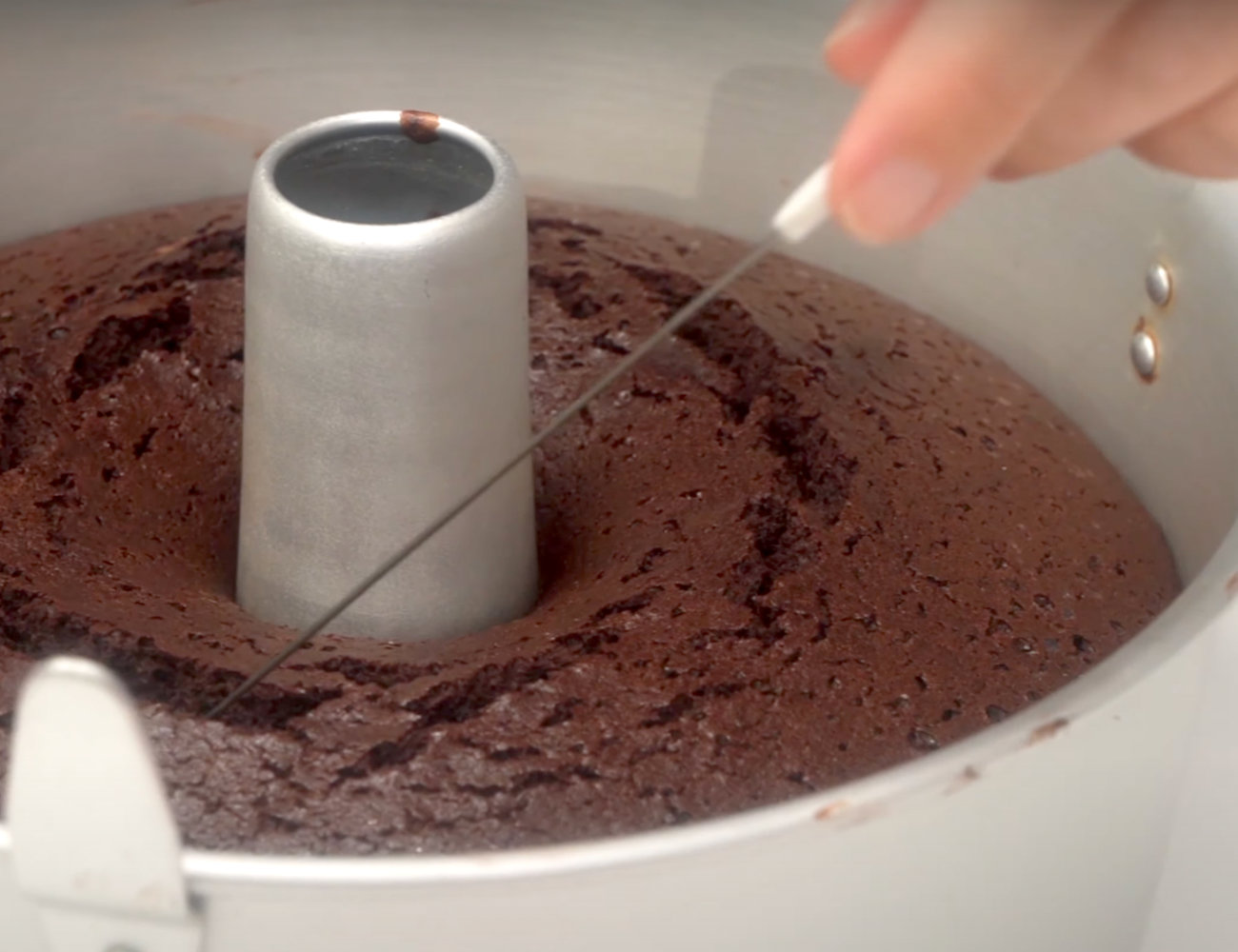 Countless foods require 'testing' to check for doneness— from cakes to potatoes. The go-to solution for this is usually a toothpick—or maybe a kebob stick if you need a longer tool. However, this inexpensive gadget is even better. Here's why:
Why This Gift?
longer than a toothpick
makes holes that are smaller and more discrete than a toothpick
are washable and re-usable
SHOP THIS GIFT (affiliate link)
---
#4 Stackable Pasta and Baking Drying Racks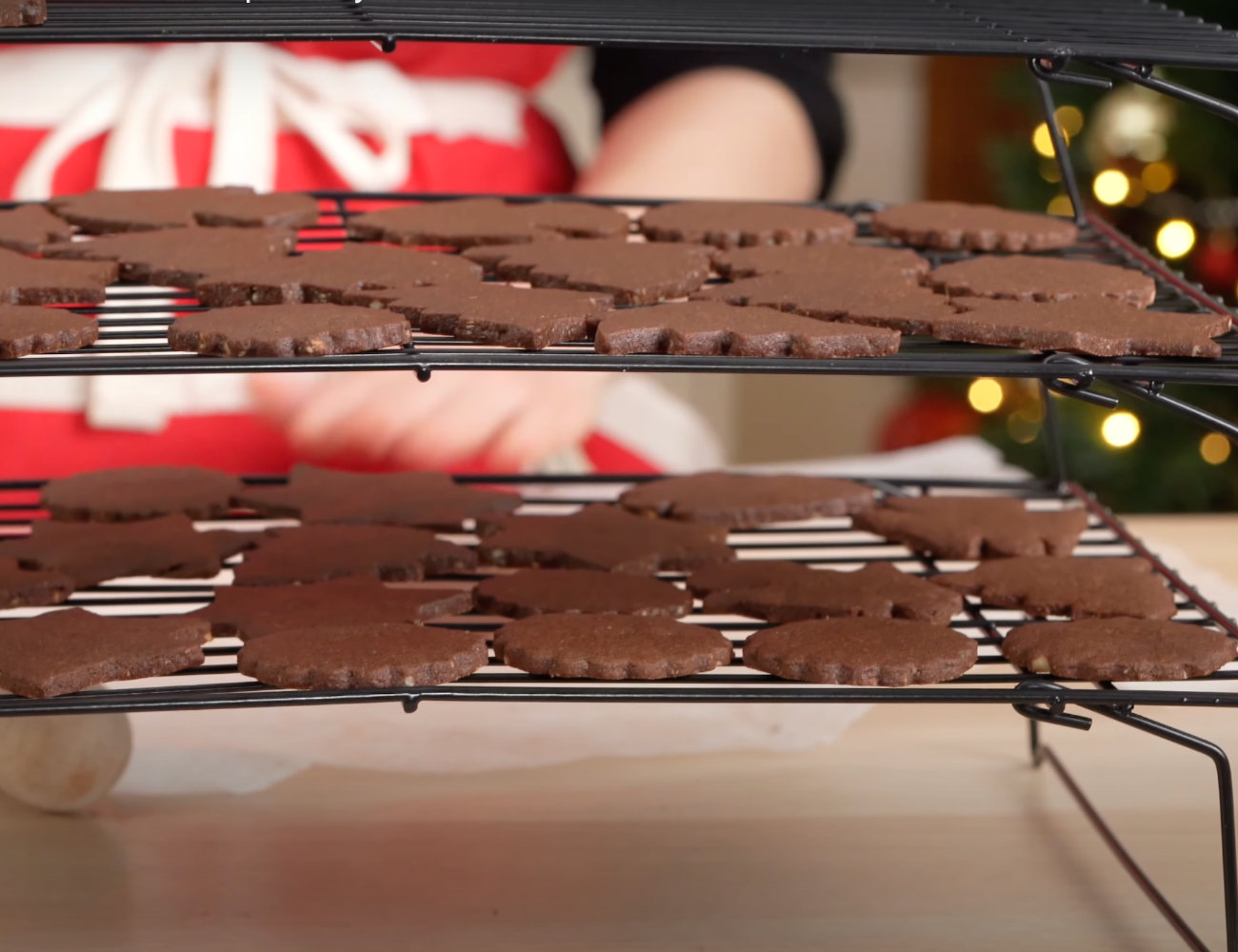 For anyone who loves to bake, stackable baking racks are a must-have kitchen tool. We especially like this product, which is tall enough to hold croissants and most muffins as well.
Why This Gift?
non-stick
stackable = space-saver!
latch together
SHOP THIS GIFT (affiliate link)
---
Kitchen Gift Ideas Under $40
#5 Kitchen Scissors (Victorinox)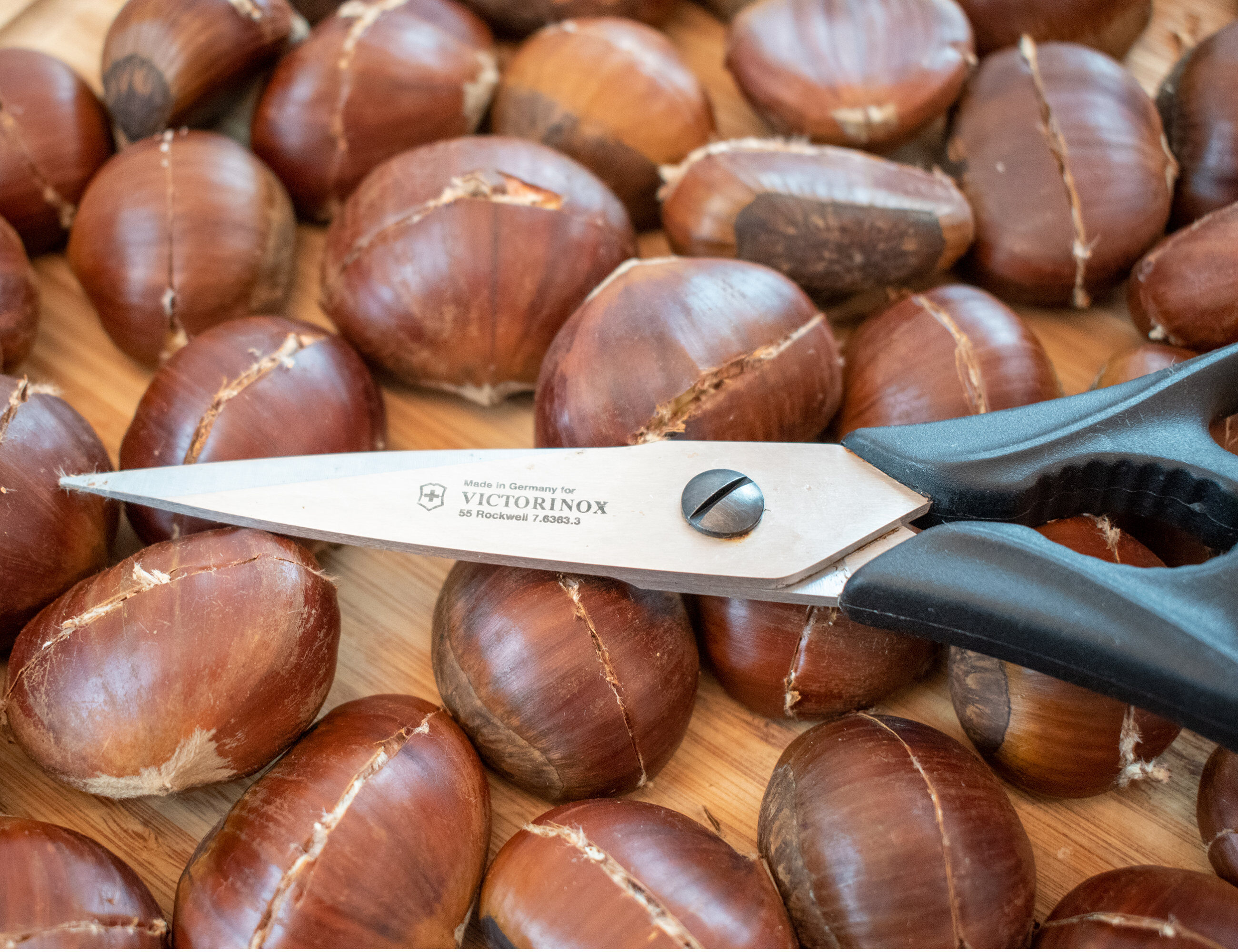 Kitchen scissors are incredibly versatile—We use them for everything! In our extremely popular video on roasting chestnuts, you can see us using these scissors to score the chestnuts. Chestnuts need to be scored before roasting them (to prevent explosions) and kitchen scissors are much safer and easier than an old fashioned paring knife.
Obviously most people aren't roasting chestnuts, but that's just one of reasons why they make a great gift. Our Italian grandmas literally use scissors for everything—from cutting pizza to mincing fresh herbs!
Why This Gift?
designated scissors for food and food products
sturdy for jobs like scoring chestnuts 😉
you can cut and mince herbs with them
or, cut thin breads, pizza and more!
dishwasher-safe
SHOP THIS GIFT (affiliate link)
---
#6 Serious Prep Bowls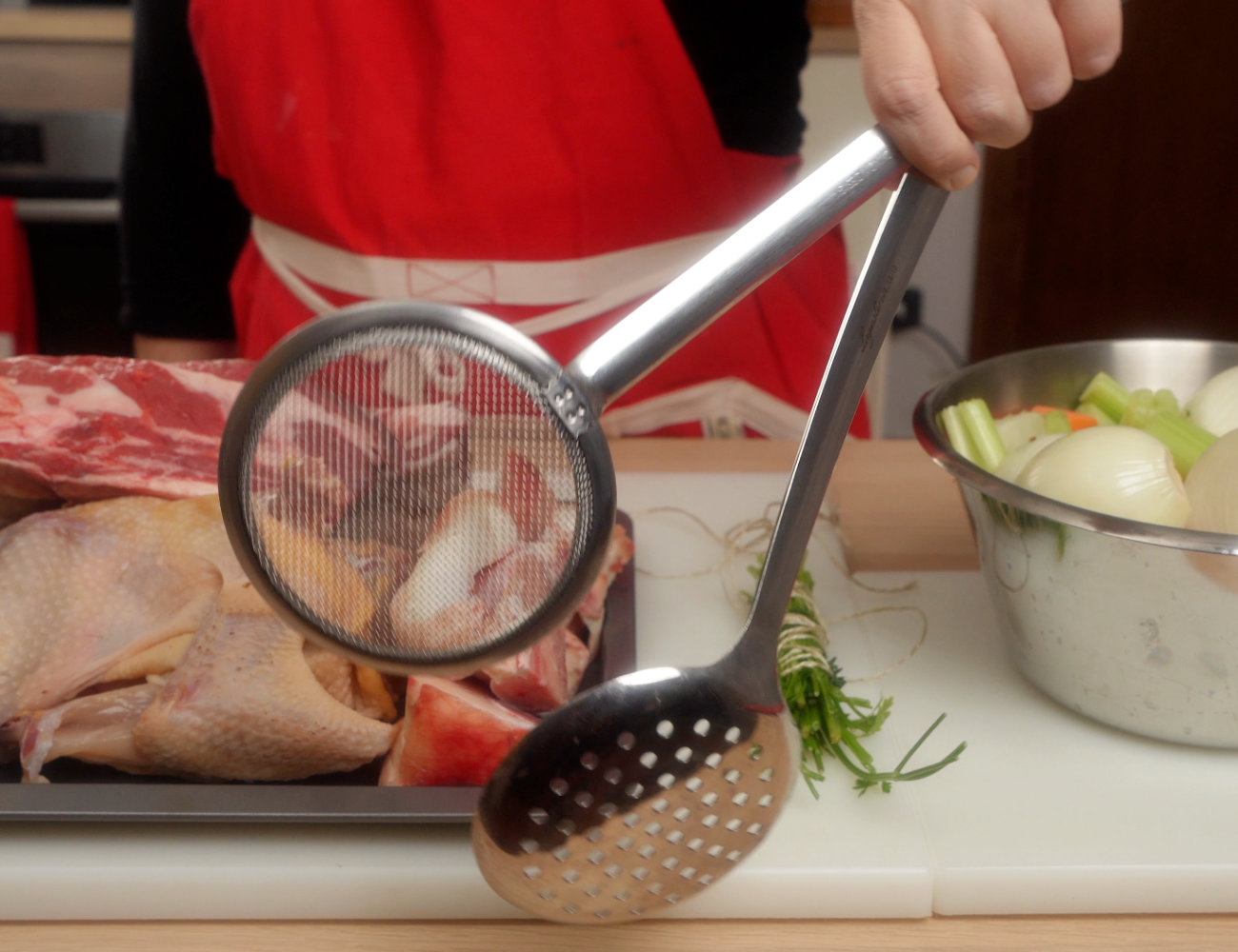 You can never have enough prep bowls! We used to think all prep bowls were mostly the same. Sure, some are made of stainless steel vs glass or plastic. Then, we purchased some De Buyer (affiliate link) prep bowls!
These prep bowls are truly a pleasure to use. Yes, being stainless steel, they have all the great properties of that material (dishwasher safe, oven safe). Here's why these products are a step above in quality:
stainless steel—but a very thick, sturdy stainless steel!
ergonomic—these bowls have special bottoms that are slightly curved for easy spinning (which is a joy when using them to mix stuff)
We are especially in love with the De Buyer spherical mixing bowl (affiliate link) and the accompanying stand— but those are unavailable via Amazon at the time of this writing.
SHOP THIS GIFT (affiliate link)
---
#7 Extreme Heat Resistant Gloves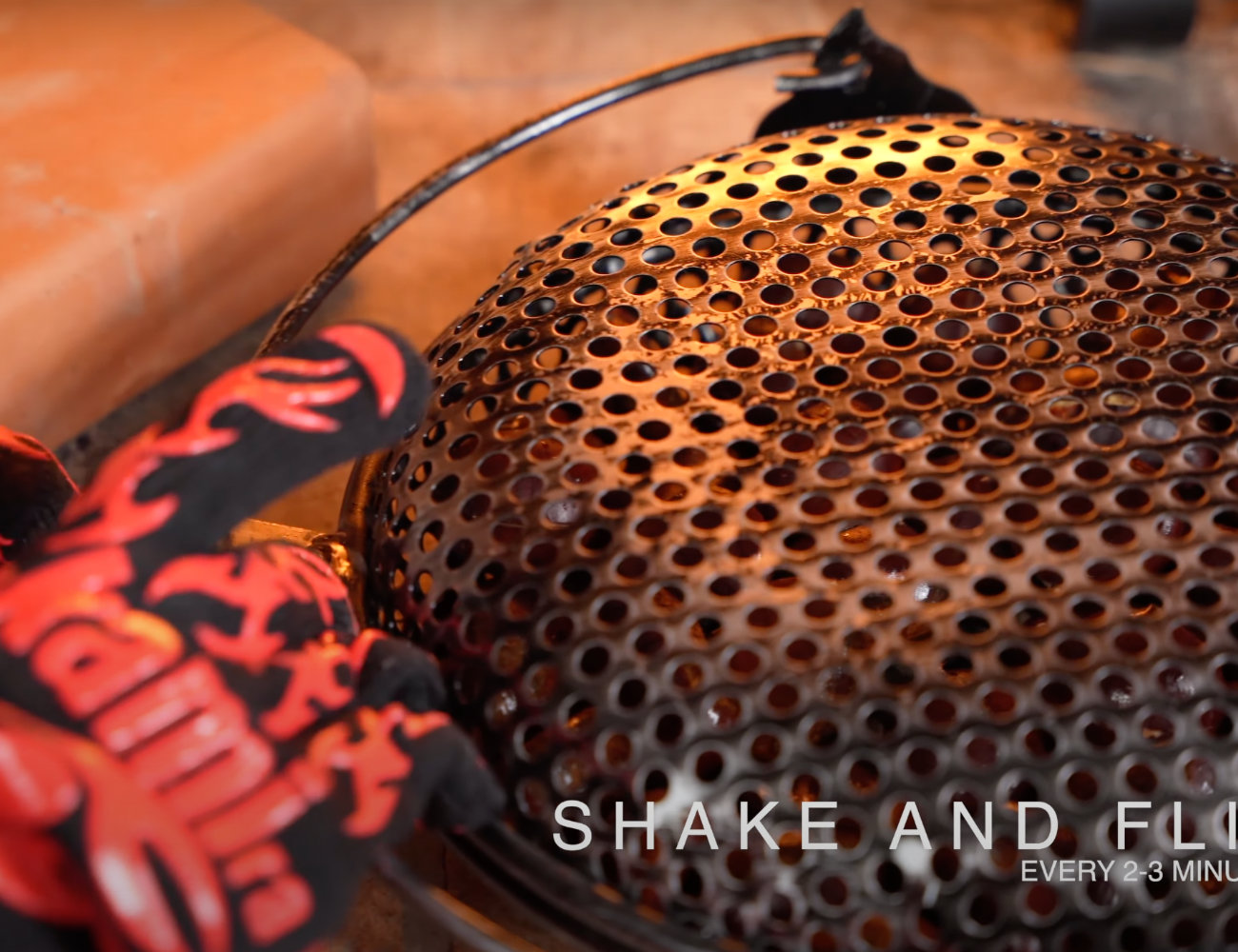 Hot pads are yesterday's news. How many times have we burnt our hands after grazing the sides against the oven when removing a baking dish?
The extreme heat gloves available these days are so versatile. They are a must-have for grilling and other kinds of high-heat cooking (like pizza ovens, fire place cooking). However, even if you never cook with anything but a conventional oven, you can rest assured that this gift will protect your hands better than any standard kitchen mitt or potholder.
Why This Gift?
best protection for hands and forearms
must-have for high-heat conventional ovens, fireplace cooking, grilling, pizza ovens and open fires!
more ergonomic than 'mitt' designs
SHOP THIS GIFT (affiliate link)
---
#8 Double Oven Mitt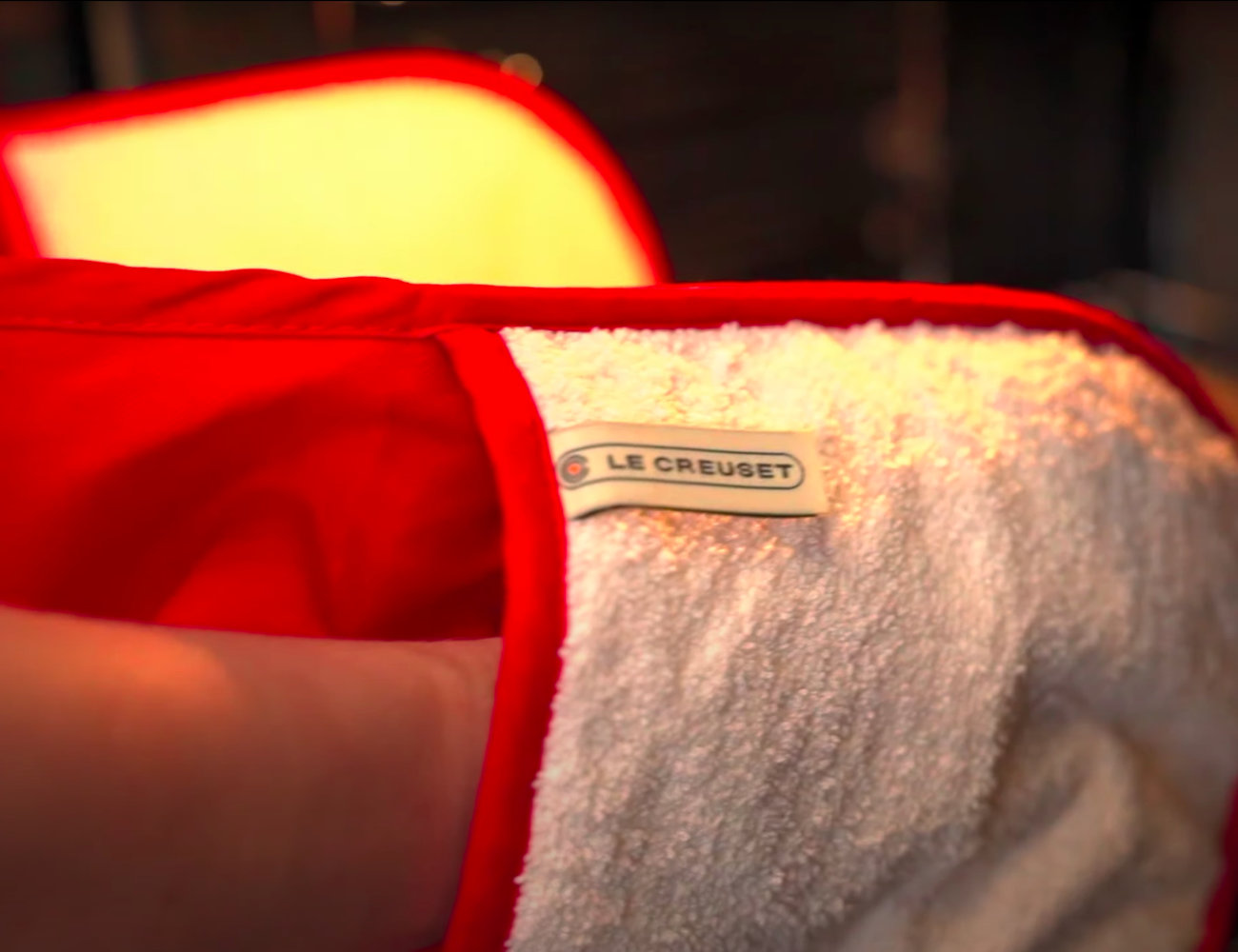 The next best thing to an extreme heat glove? A double oven mitt. This useful mitt drapes right over your oven handle so you always have two oven mitts (attached) when and where you need them—by the oven!
Why This Gift?
ergonomic
both hands covered
store over your oven handle (where and when you need the mitts!)
elegant design
Our Le Creuset (affiliate link) oven mitts are amazing. But we've noticed they have gone up in price. We've purchased these as gifts in the past and they work well too:
SHOP THIS GIFT (affiliate link)
---
Kitchen Gift Ideas Under $100
#9 Carbon Steel Pan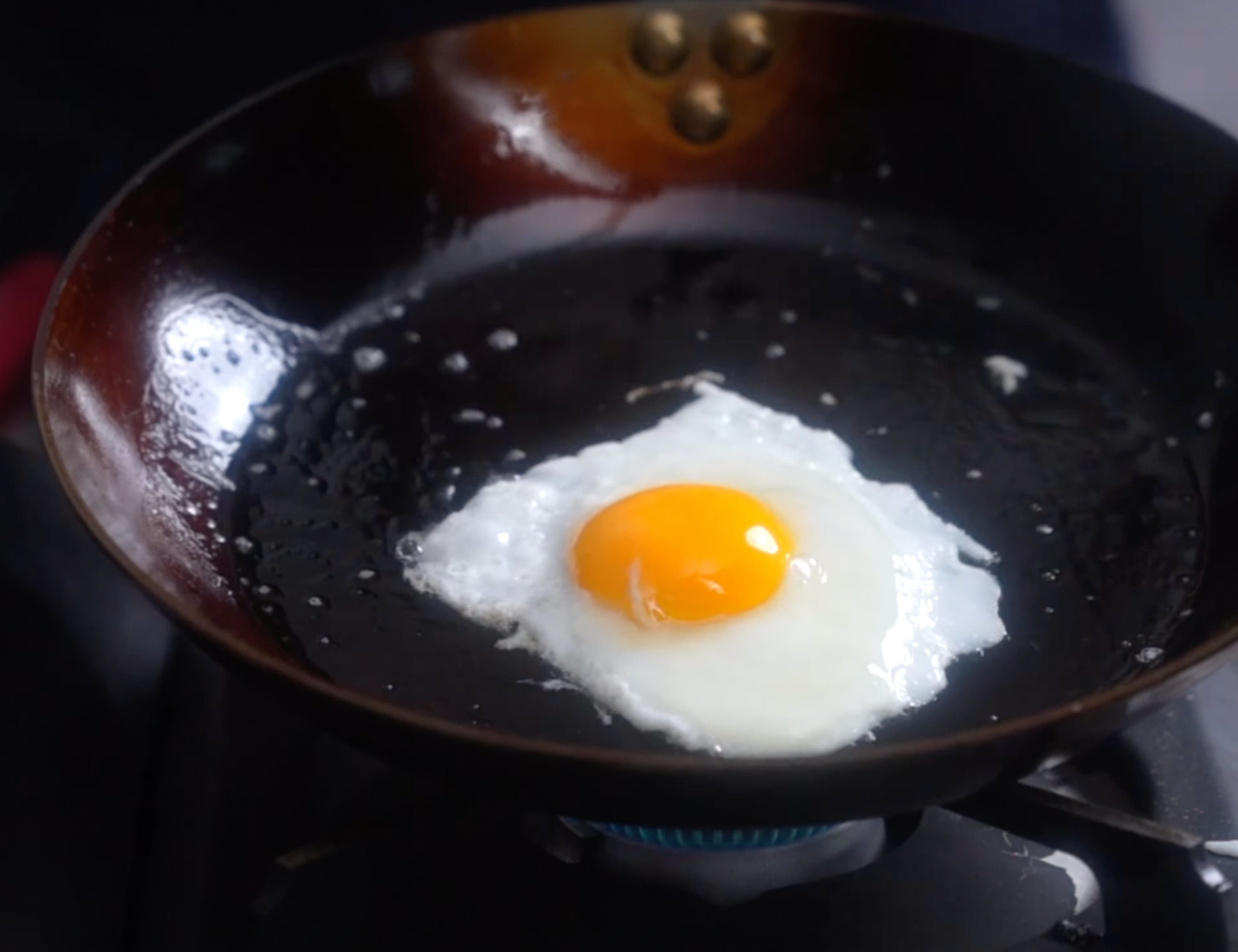 We are a big fan of De Buyer in case you can't tell 🙂 Carbon steel pans are a professional tool that is perfect for many cooking techniques. This might be a gift you want to buy yourself!
Note that this carbon steel pan is only 'non stick' if you do the seasoning as explained in the package instructions. No worries though, we show you how to do it in our pan seasoning video guide!
Why This Gift?
once seasoned, it is naturally nonstick —therefore perfect for those wanting to avoid teflon
a professional tool which can go from stovetop to oven (safe for both)
great heat conductor
SHOP THIS GIFT (affiliate link)
---
#10 Big Ass Stock Pot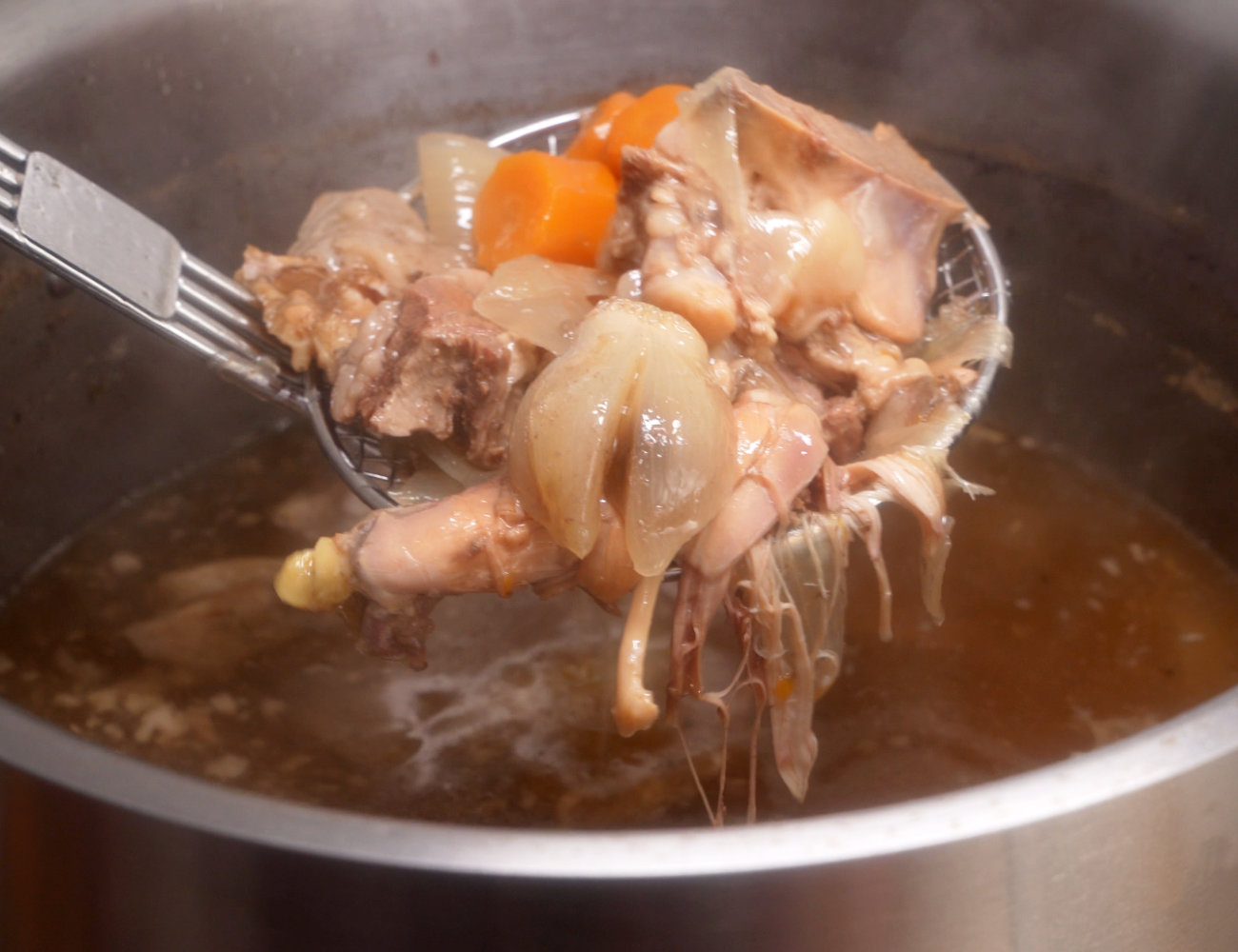 For bulk food preparation and feeding a crowd, most people don't have a big enough stock pot. Once we purchased ours, we don't know how we ever worked with such tiny stock pots.
Why This Gift?
holds 20 quarts (21 liters)
most people need one but don't have one in their kitchen
perfect for preparing big batches of soups, sauces—ideal for a budget-conscious household
SHOP THIS GIFT (affiliate link)
---
#11 Large Dutch Oven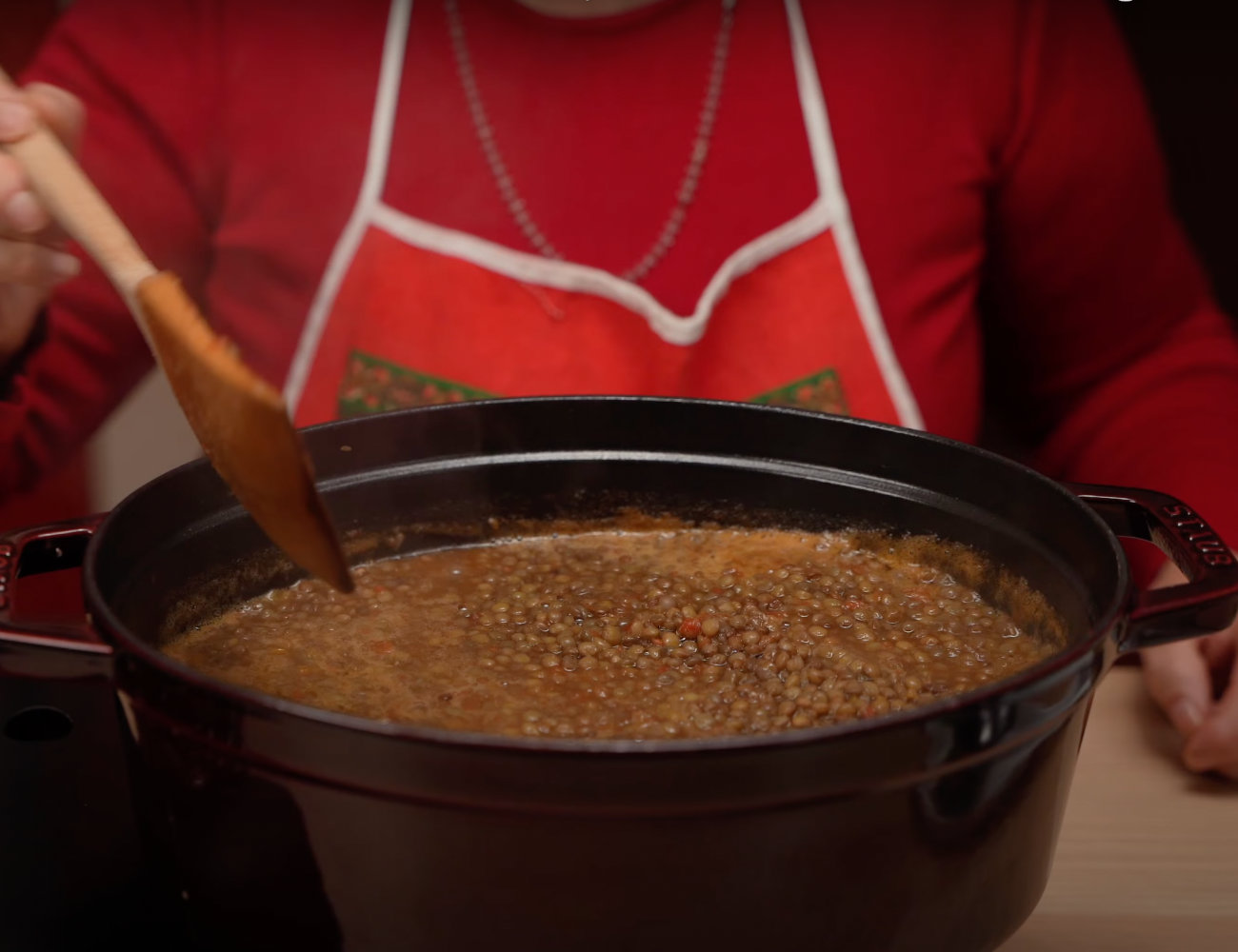 A dutch oven is a wonderful gift for anyone who loves to cook. They retain heat wonderfully for slow cooking and roasting. They can go from stovetop to oven. There are many excellent brands on the market which we have in the PIATTO™ kitchen (Lodge, Staub, Le Creuset). Staub and Le Creuset are excellent brands but are more expensive. Lodge is good as well and is more budget-friendly. We'll share links to both below!
Why This Gift?
the ideal slow cooking pot
enamel coating inside
cast iron for excellent heat retention
stovetop and oven safe
SHOP THIS GIFT (affiliate link – Lodge)
SHOP THIS GIFT (affiliate link – Staub)
---
#12 Stainless Steel Work (Pastry) Surface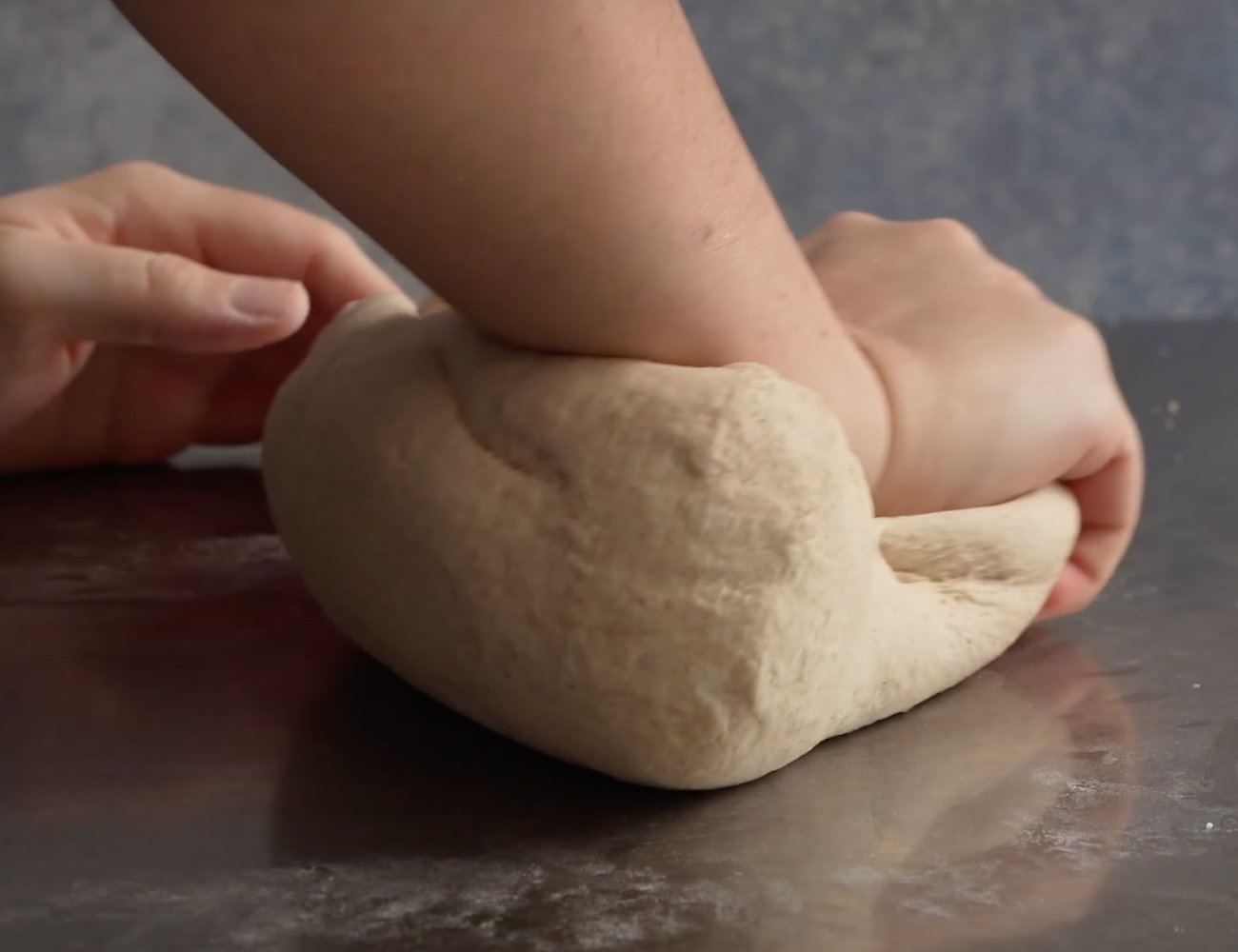 With this large stainless steel board, you can transform any table or countertop into the perfect pastry board or work surface! This product comes with a no-slip silicone pad that you simply place underneath the board.
Why This Gift?
easy to clean
non-stick
isn't bacteria-friendly like more porous cutting boards
turn any table or countertop into the perfect work surface
ideal for making bread, pizza, pasta, pastry and more!
SHOP THIS GIFT (affiliate link)
---
Kitchen Gift Ideas Over $100
#13 Pasta Pot with Built-in Strainer / Steamer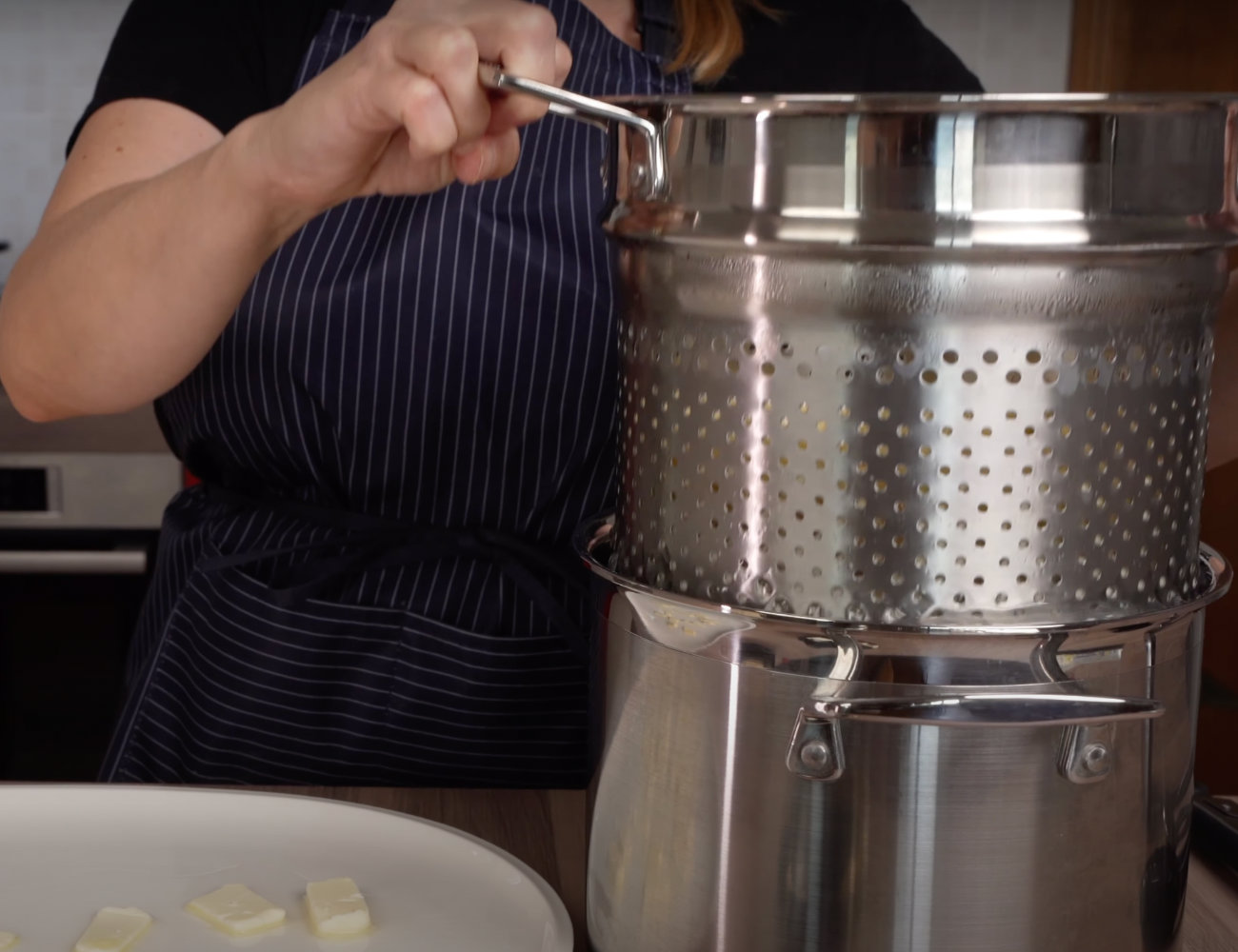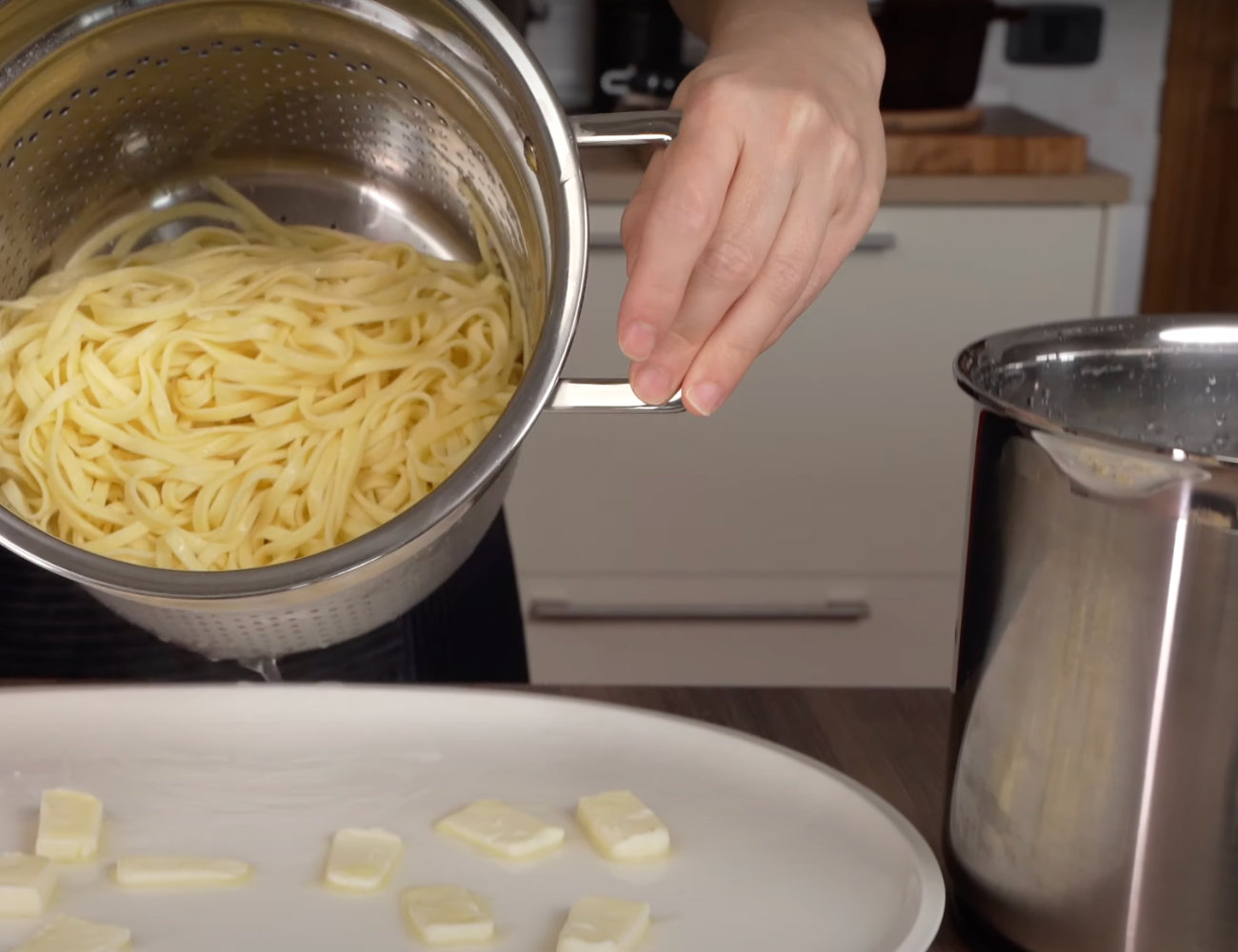 Large stock pots with pasta strainer inserts are amazing! We use our Le Creuset (affiliate link) pot constantly. It doesn't appear to be available on Amazon at the time of writing, so we'll share a link to a similar brand below.
Why This Gift?
perfect for pasta lovers
ergonomic to use (remove and strain the pasta quickly)
the hot pasta water remains in the pot for all those Italian recipes that required hot pasta water for making the pasta sauce (there are a bunch!)
SHOP THIS GIFT (affiliate link – Cuisinart)
---
#14 KitchenAid Heavy Duty Stand Mixer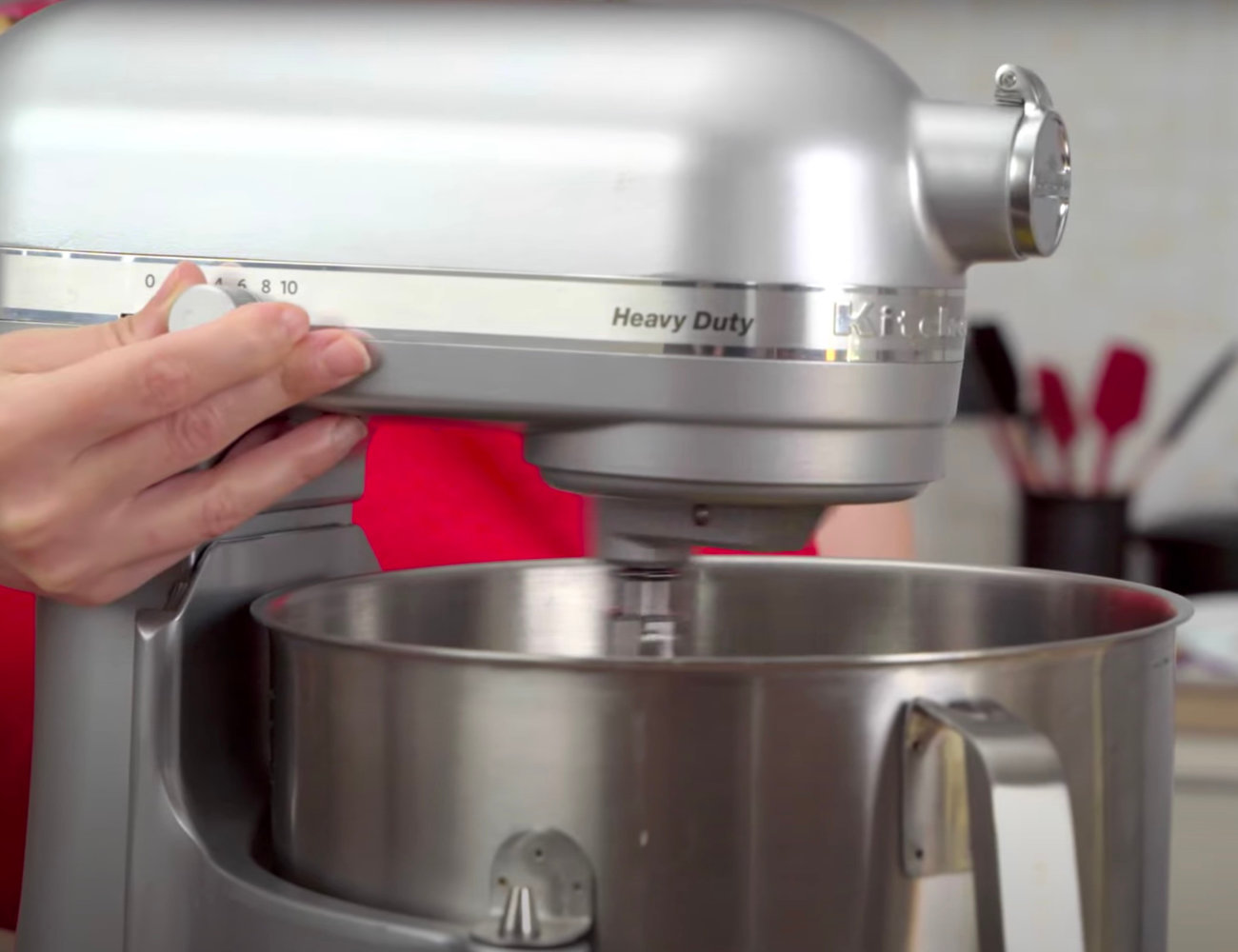 This stand mixer is designed for serious bakers. Unlike stand mixer models that attach at the base, this design maximizes stability for mixing stiff doughs and large quantities of ingredients.
The big bowl that this stand mixer comes with is a dream when it comes to making large batches, more than one homemade pizza or desserts with whipped eggs.
Here are just a few of the video recipes that feature our KitchenAid Heavy Duty stand mixer (that we purchased in Italy):
Note: In the US, this product is called by the 'Professional' series!
Why This Gift?
Perfect for baking in bulk
Makes tasks like dough kneading and egg whipping a breeze
Great for multi-tasking
SHOP THIS GIFT (affiliate link)
---
#15 Kitchenaid Pasta Attachments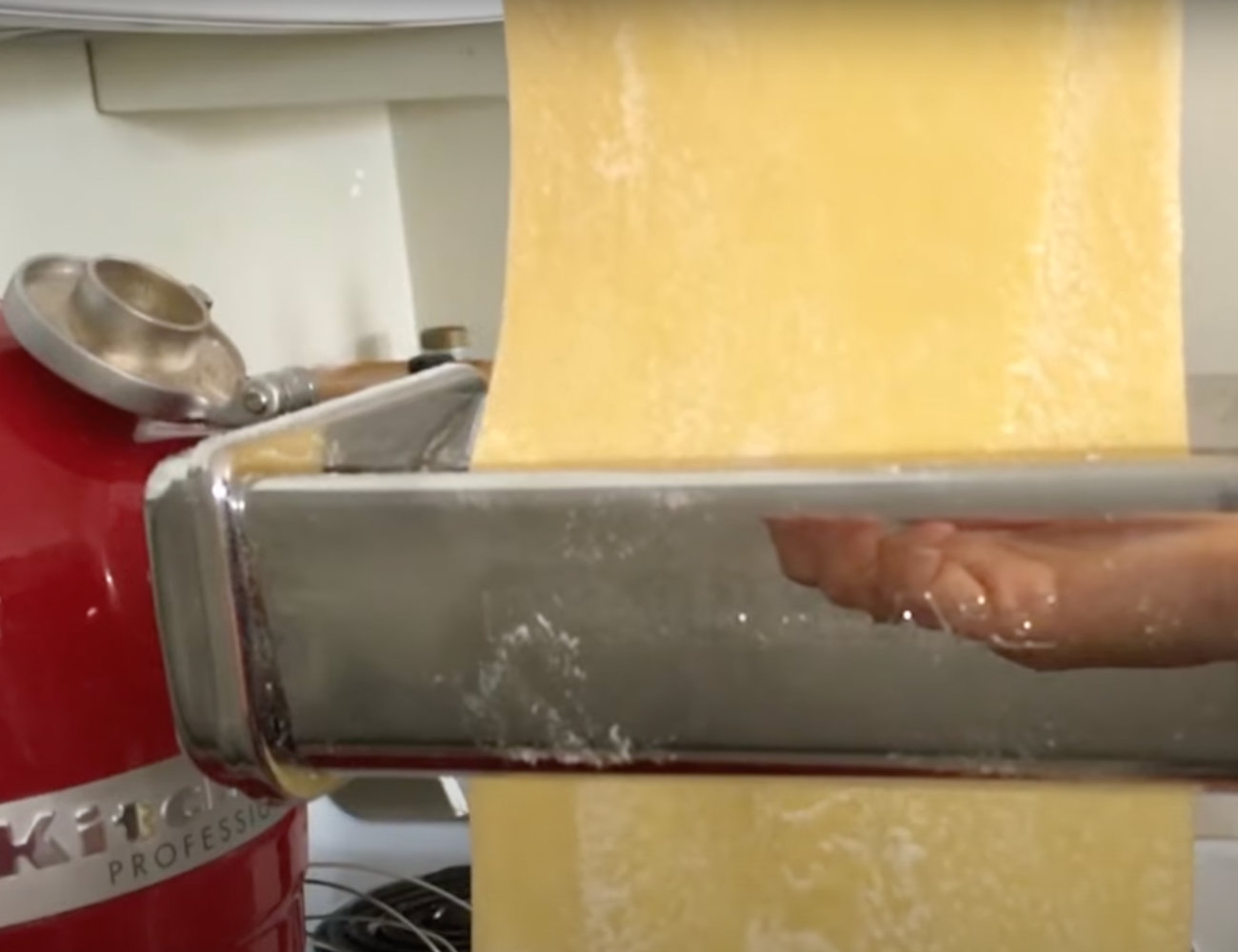 A stand mixer is useful for more than just mixing, whipping and kneading. The powerful motor built into the machine is the perfect motor for operating pasta rollers, meat grinders and more!
These pasta roller attachments work great—and plug in to the hole at the top of the stand mixer as shown above. Stand mixer pasta roller attachments are FAR SUPERIOR to the hand crank pasta rollers that many people have gathering dust in their cabinets. Here's why:
Why This Gift?
Ergonomic: The pasta falls vertically rather than needing to be managed horizontally
Automated motor eliminates hand cranking
Far superior in every way to hand crank models for speed and ease of use!
SHOP THE GIFT (affiliate link)
… Happy gift shopping! 🙂
---
---