Surprise! Many traditional Italian pasta recipes are healthy and easy to make at home. Here's a look at 10 of our favorite healthy pasta recipes— chock full of vegetables, heart-healthy olive oil and other goodies. Even the cheesy pasta recipes below are naturally lactose free!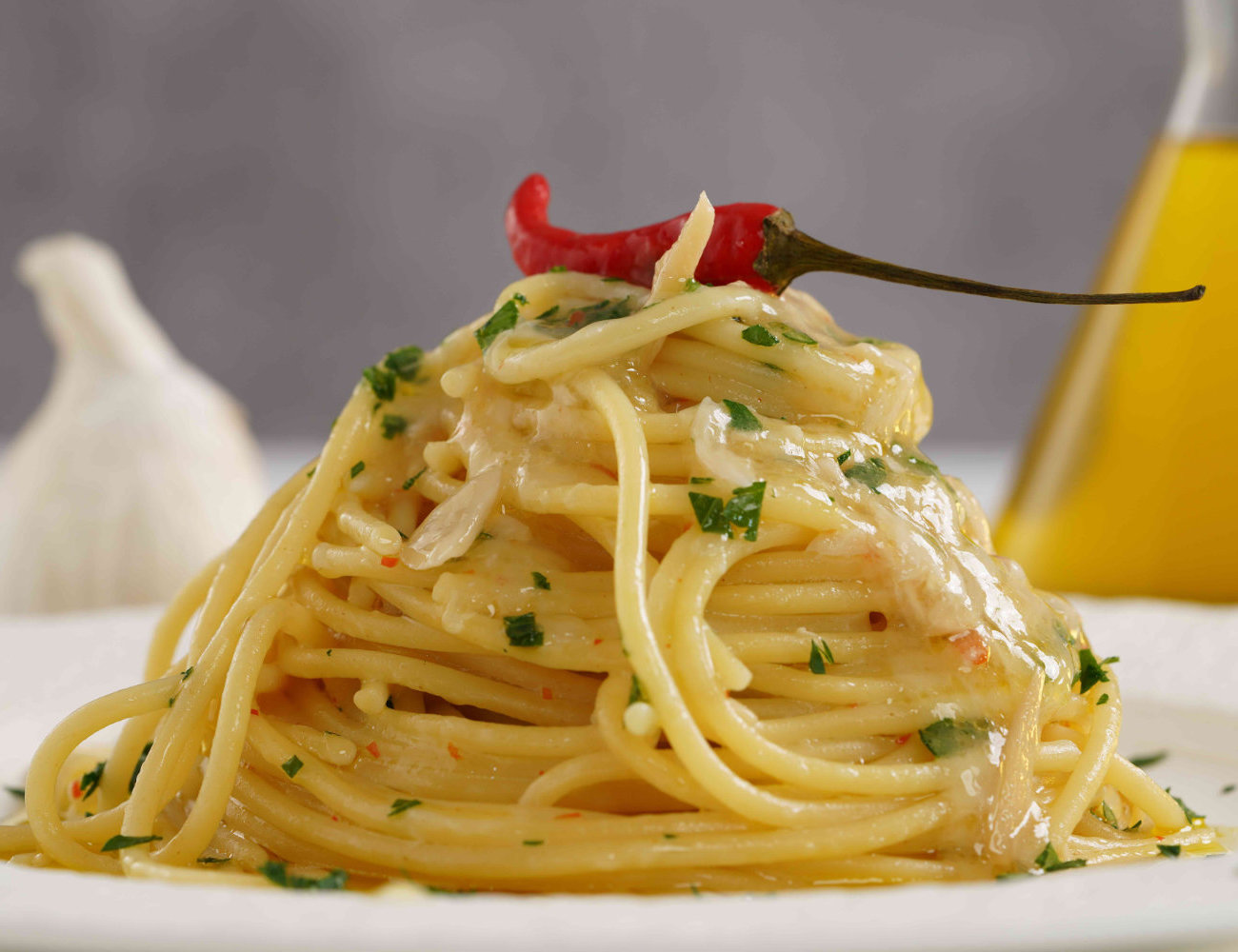 Garlic and heart-healthy extra virgin olive oil are the stars of this show! The classic Italian Spaghetti Aglio e Olio is quick and easy. With our recipe, you'll learn how to make the creamy sauce that Italians in Italy crave!
---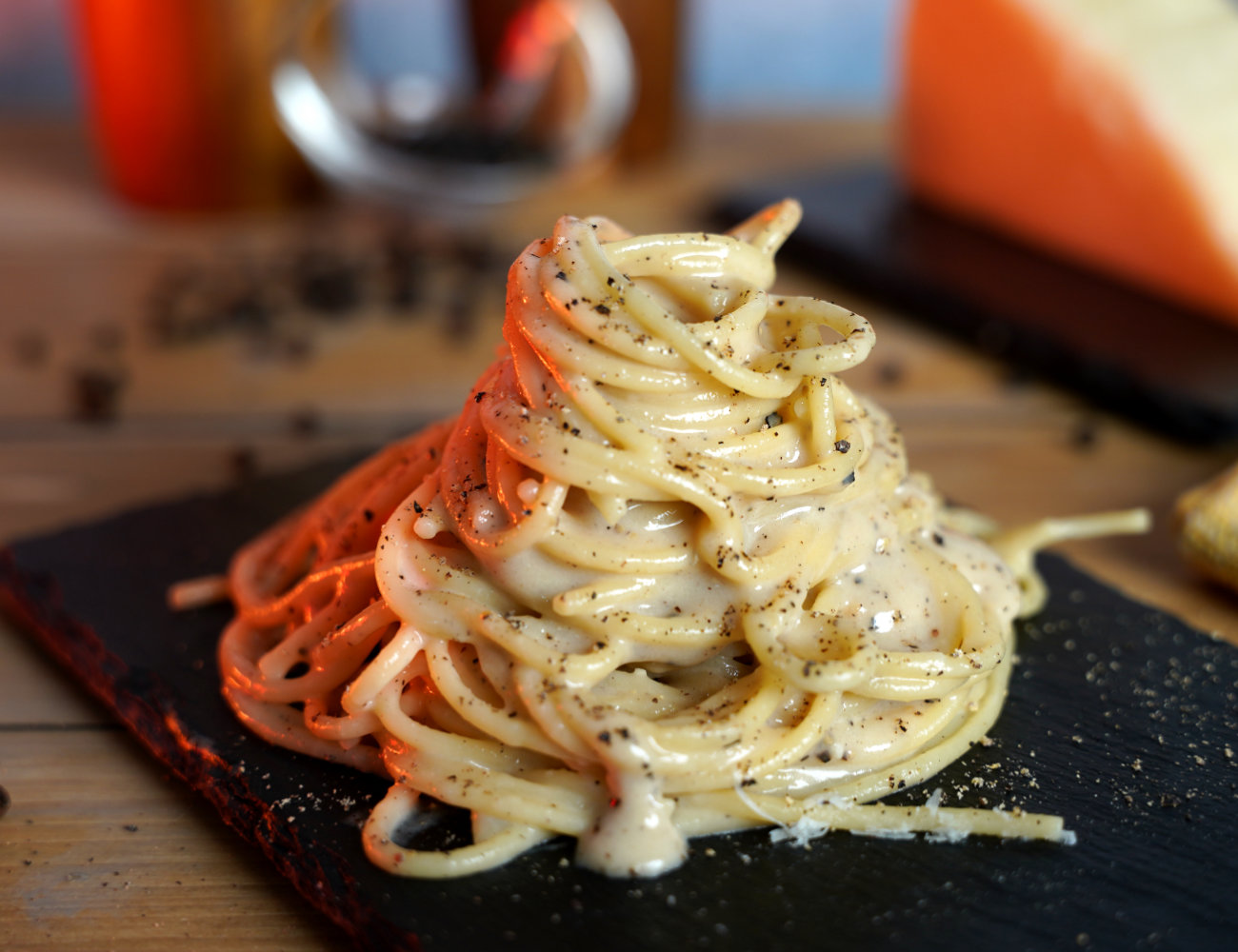 One of the four pillars of Roman Pasta, Spaghetti Cacio e Pepe, has a creamy pecorino sauce. The traditional way of making this cheesy, creamy sauce is surprisingly healthy! There is no butter or heavy cream in the sauce. Instead, Italians simply combine naturally lactose-free pecorino cheese (aged cheeses like pecorino and Parmigiano are considered virtually lactose-free) and hot, starchy pasta water to make the sauce. Buon appetito!
---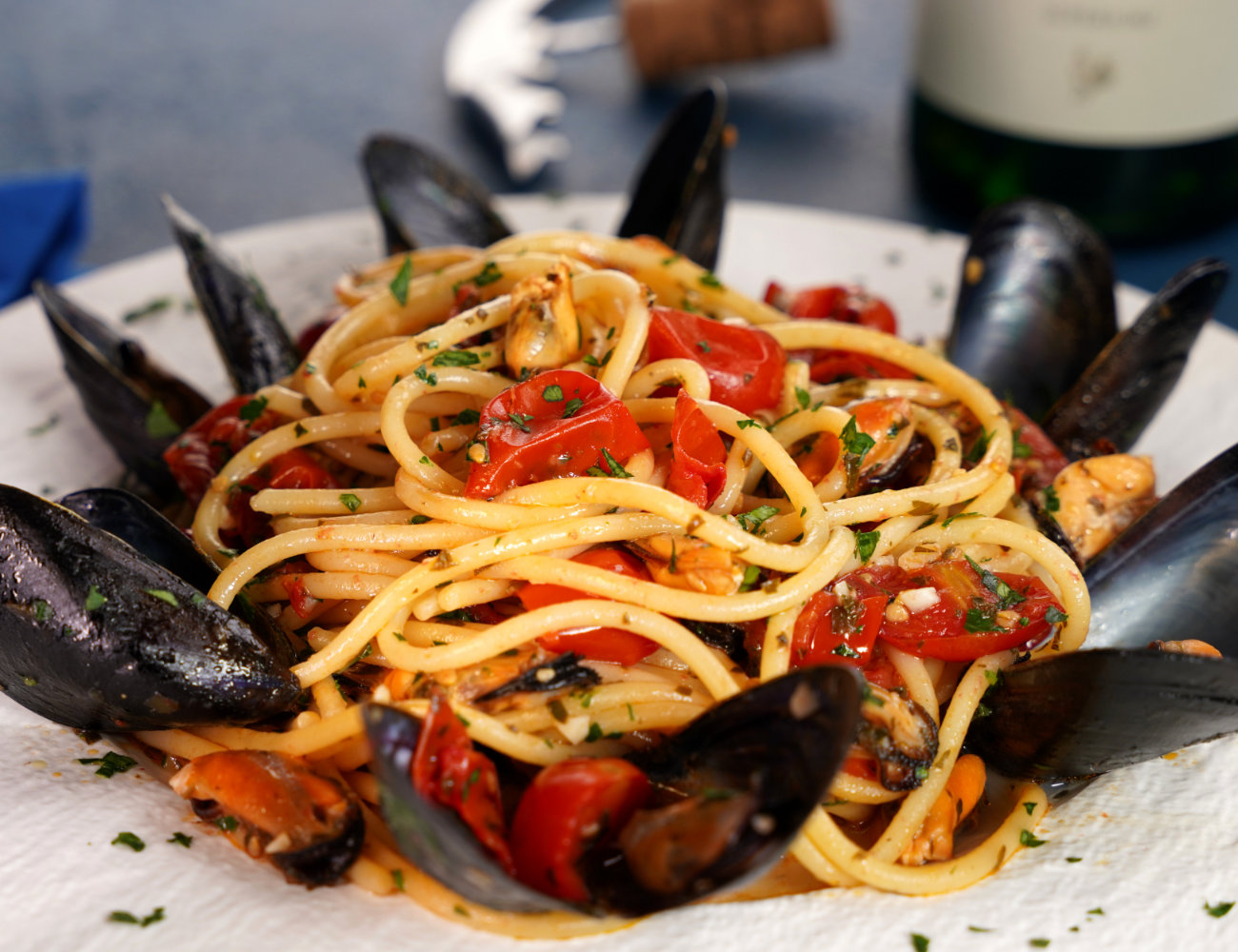 Shellfish are an important part of the Mediterranean Diet! Check out our other article to learn more about what is the Mediterranean Diet and why it is recommended by health experts from various fields. Unlike clams, mussels tend to be easier to prepare (no need to soak them first) and are more economical.
---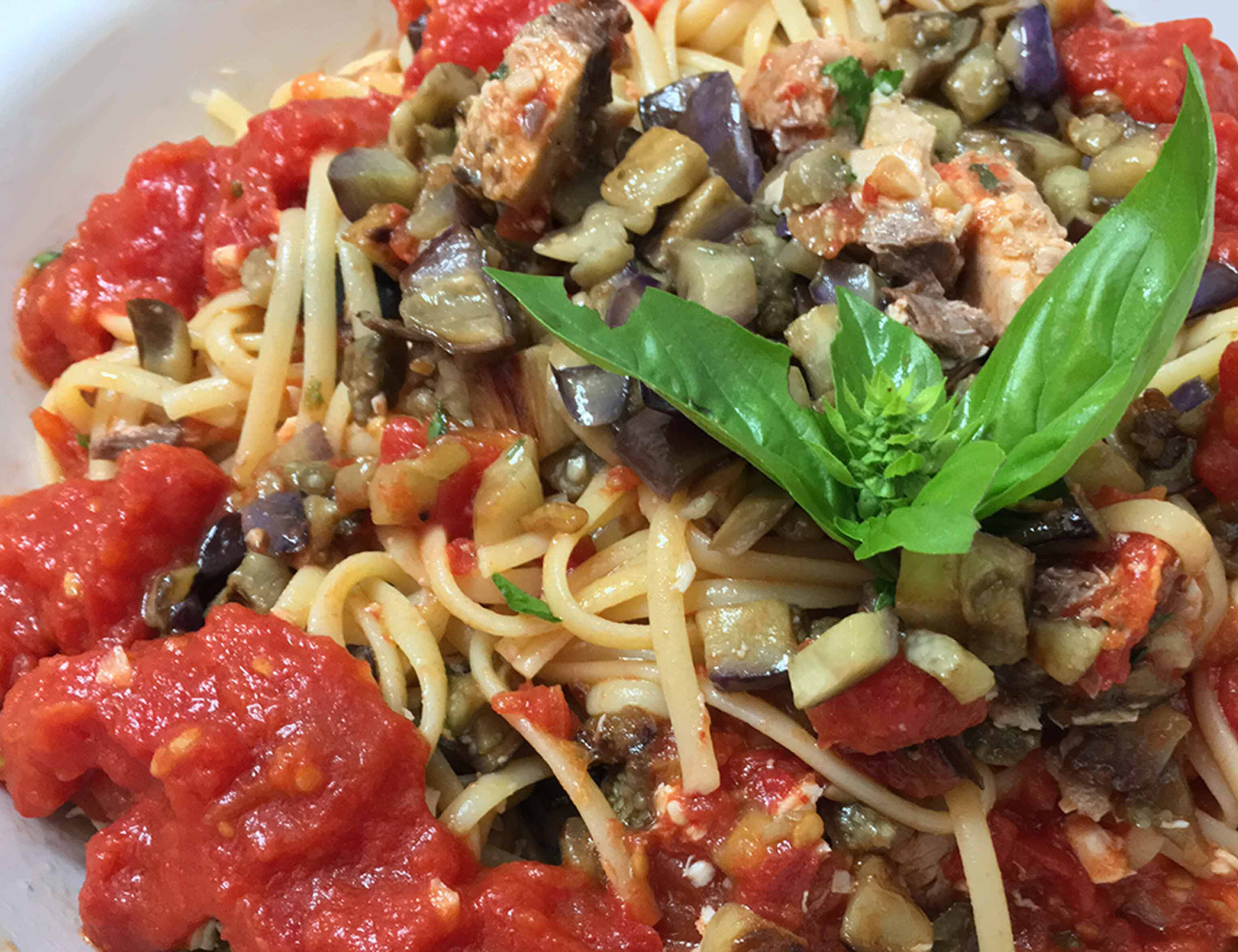 This traditional pasta recipe from Sicily is sooooo tasty! Another great Mediterranean Diet recipe from Italy, this dish combines swordfish with tomatoes and eggplant! Swordfish is an oily fish (like salmon) and is rich in omega-3. Tomatoes and eggplants are staples of the Mediterranean diet in Italy. Don't like bitter eggplant? Check out our article on how to avoid bitter eggplant and start liking it!
---
#5 Spaghetti with Clam Sauce
Another extremely tasty shellfish pasta? Spaghetti with Clam sauce! This is still an easy dish, but you probably want to soak the clams to remove the sand that tends to accumulate inside clam shells. Also? Clams tend to be a bit more expensive than mussels.
Watch the video recipe above!
---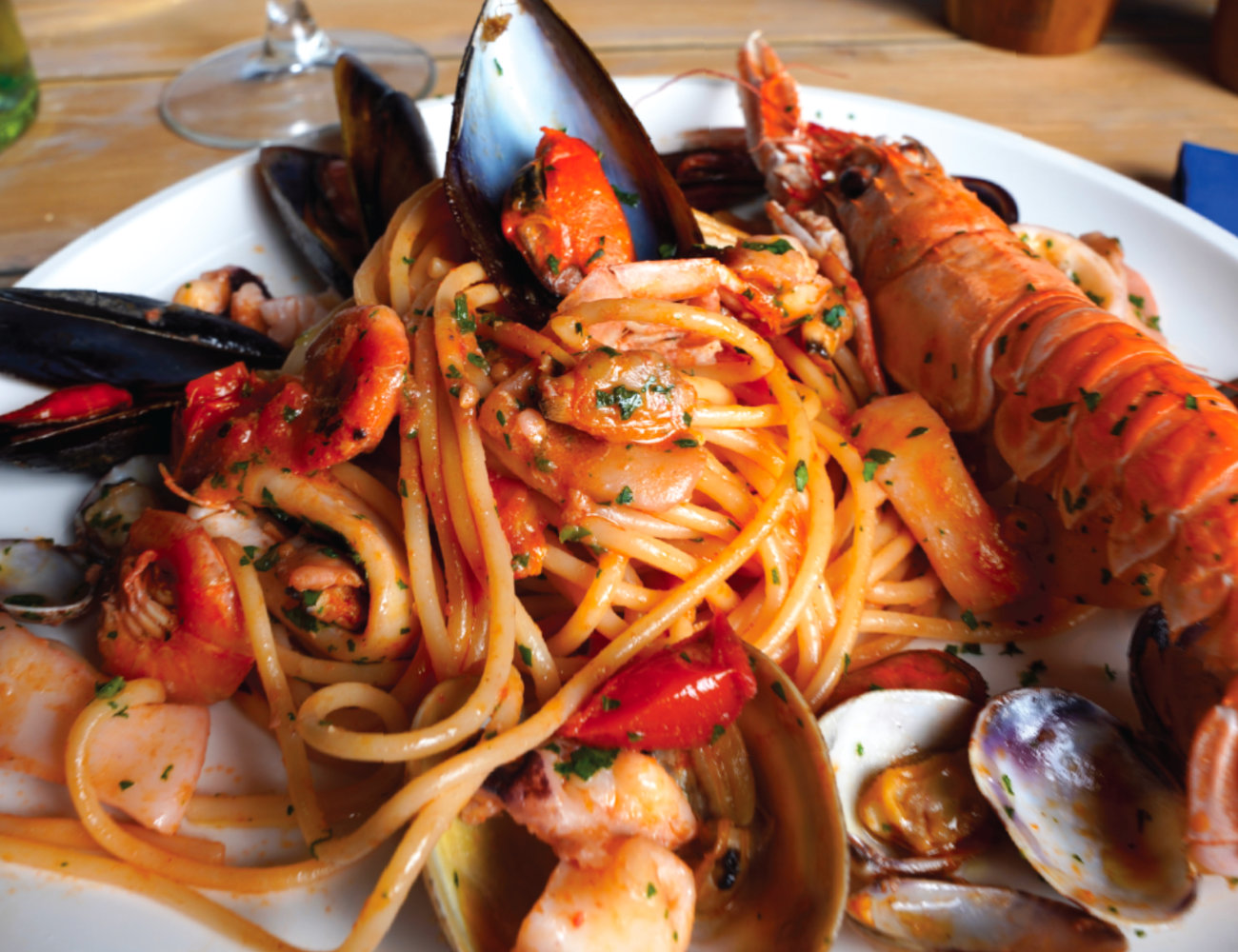 Italian pasta recipes with seafood or shellfish are quite popular in Italy! This particular recipe translates to Spaghetti on the Rock and is literally a seafood extravaganza! It features shrimp, calamari, mussels and clams!
---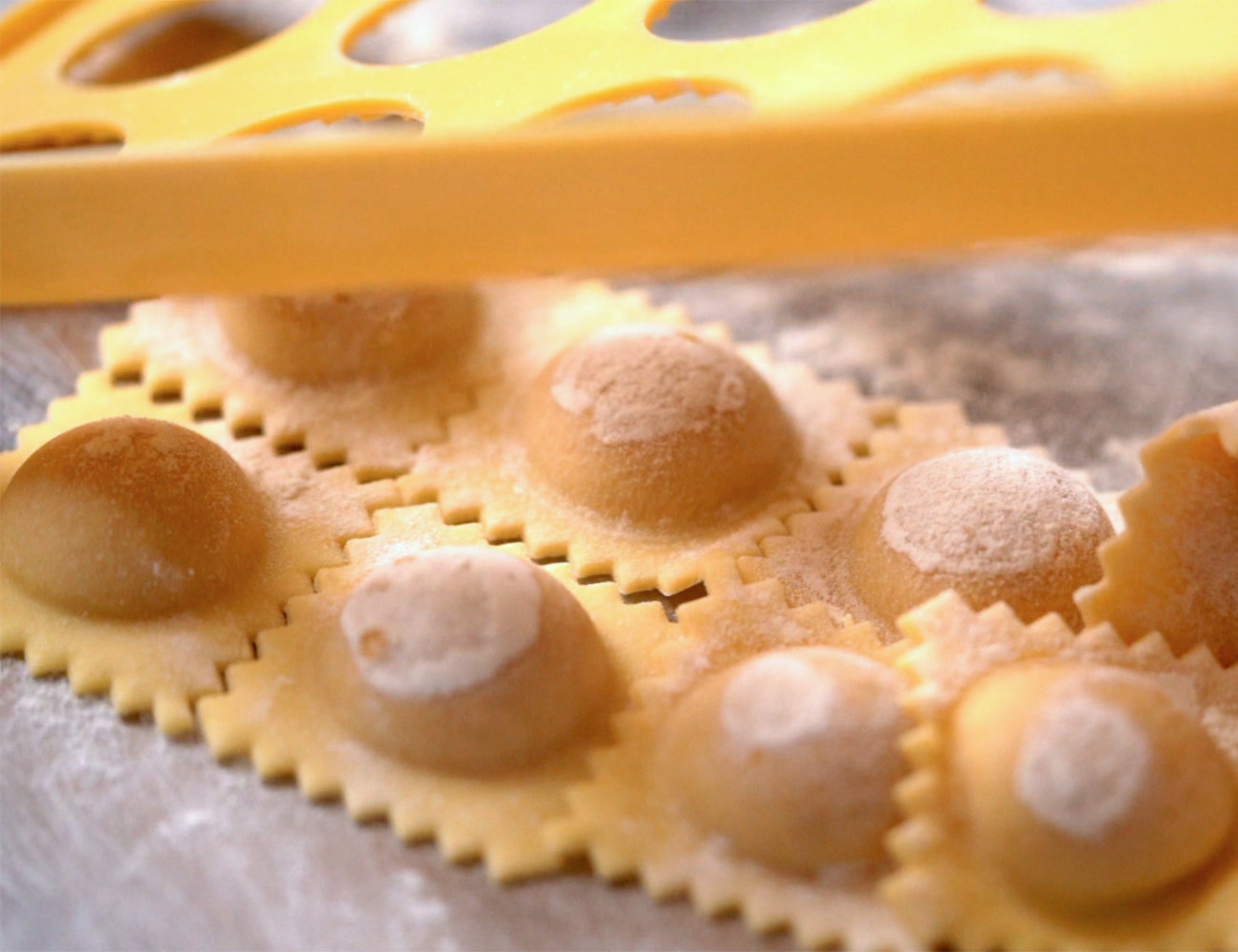 Butternut Squash pasta is popular in many regions of Italy— but this recipe from Mantova is legendary! With amaretti cookies (yes, you read that right) and a special condiment called mostarda (we'll show you how to find/make that), the flavor is unmatched.
---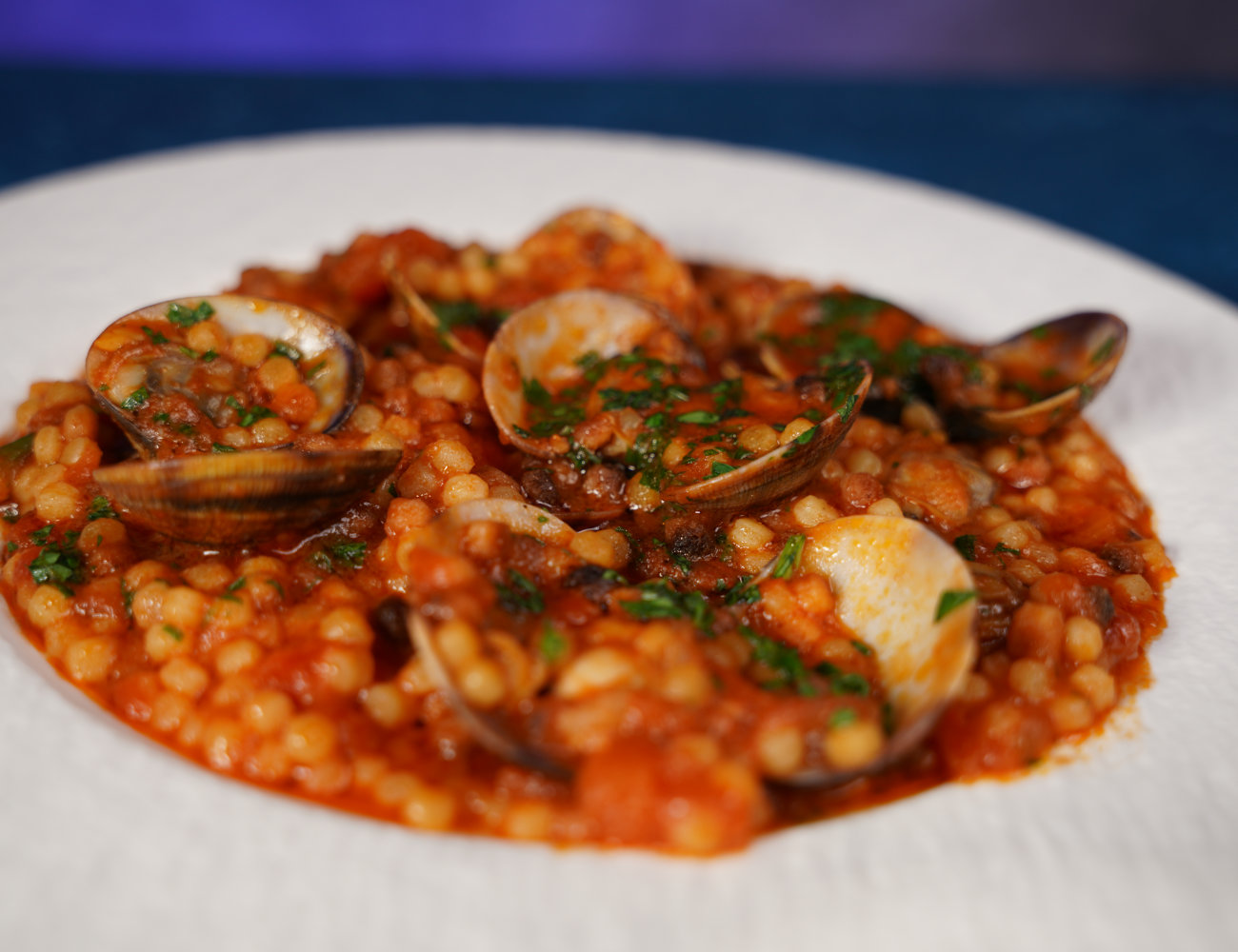 The Italian island of Sardegna (Sardinia) is literally home to one of the 'blue zones' featured in the 2004 book by the same name about the world's longest living populations.
This healthy pasta recipe is made with a Sardinian pasta known as 'fregola' outside of Sardegna. In Sardegna itself, it is known as frègula. Similar to what is often called 'Israeli couscous' in the United States, frègula comes in different sizes. The most traditional version of this dish features arselle, which is a shellfish similar in size and taste to clams.
Be sure to pair this dish with Cannonau wine from Sardegna! This wine has 2-3 x the amount of antioxidant flavinoids of other wine.
---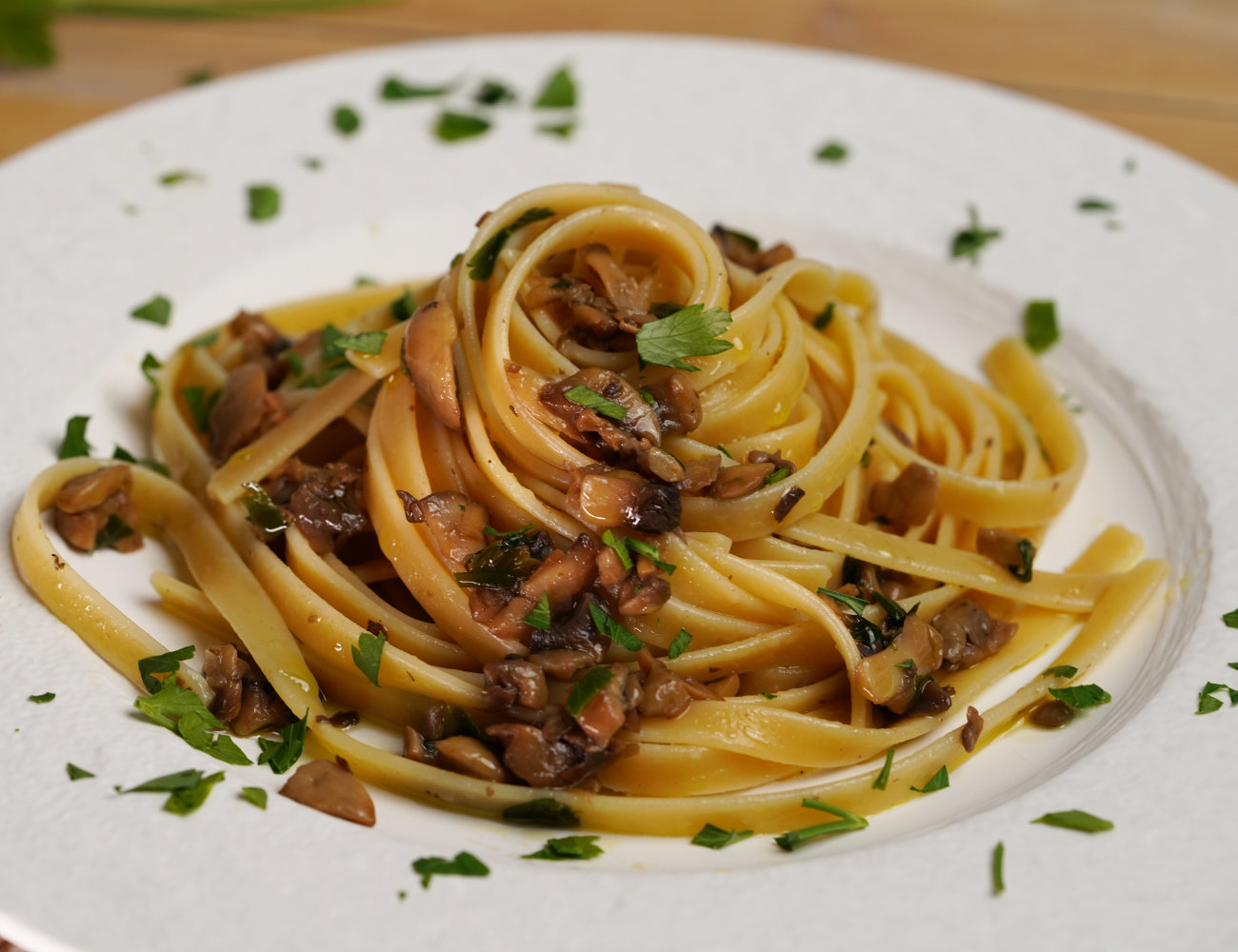 Mushroom pasta is very common in Italy (our families eat it all of the time for lunch!) However, we aren't aware of any one traditional recipe associated with it. This recipe features economical button mushrooms. Mushrooms are an excellent source of Vitamin B, niacin and more! The fat in this pasta recipe is coming only from heart-healthy olive oil and a knob of butter (optional). Add a handful of another, more flavorful mushroom to make this pasta dish a bit more gourmet!
---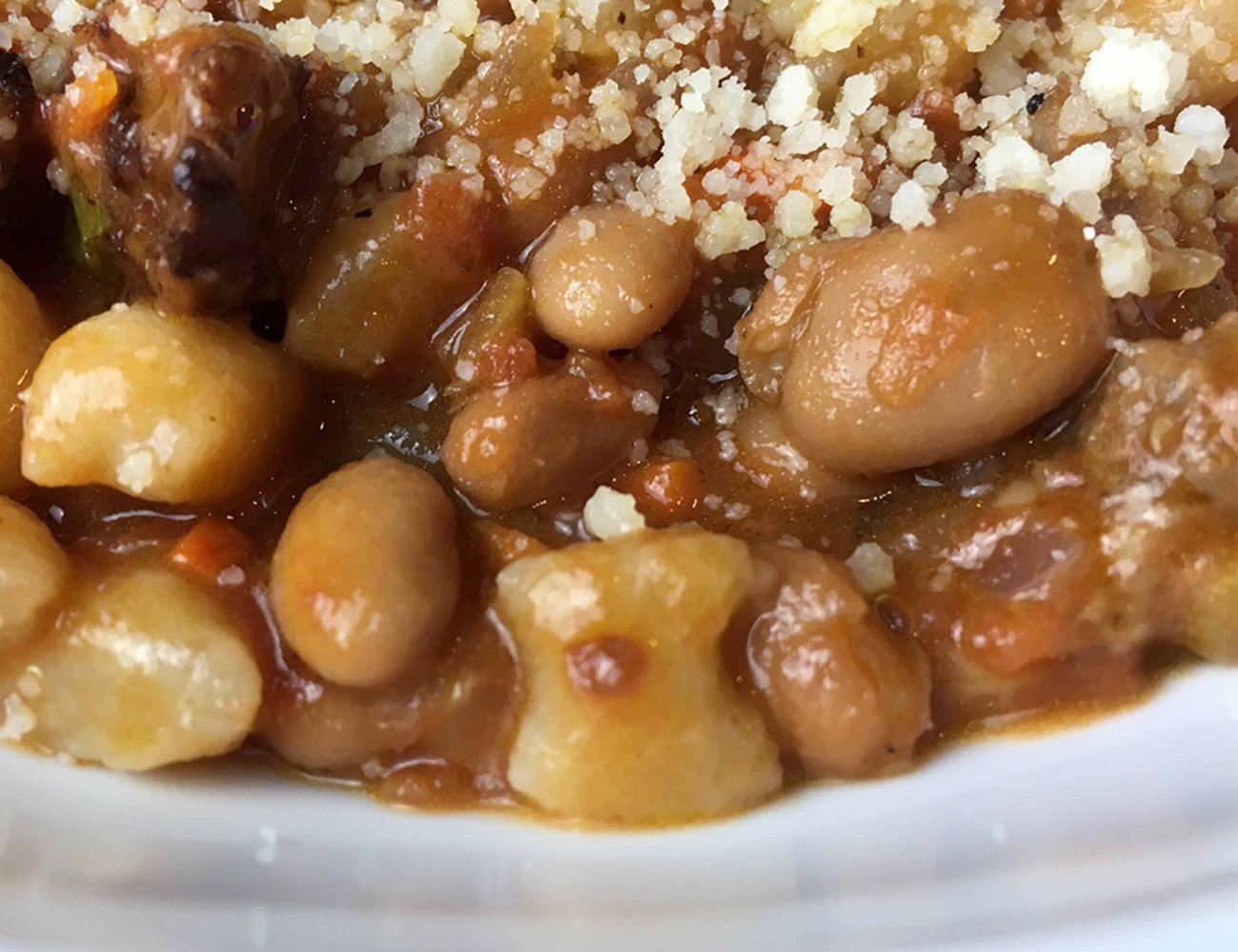 Pasta e Fagioli is popular throughout Italy. This particular recipe is inspired by a regional Umbrian dish. With protein-rich beans, vegetables and just a hint of sausage, this dish is a classic example of the right way to use red meat to make a healthy pasta recipe!
---
Leave a comment!
Have you ever heard of any of these traditional healthy pasta recipes from Italy? Which one do you want to try? Let us know in the comments!