Each region in Italy has its own traditional tripe recipe. This Italian beef tripe recipe comes from Florence—in Tuscany! It is called Trippa alla Fiorentina in Italian.
Unlike the traditional Roman Tripe recipe, Tuscan tripe does not have mint and it includes Parmigiano cheese rather than pecorino cheese.
Here, we share with you the official recipe filed with the Accademia Italiana della Cucina for Trippa alla Fiorentina. PIATTO has translated this recipe into English for your convenience!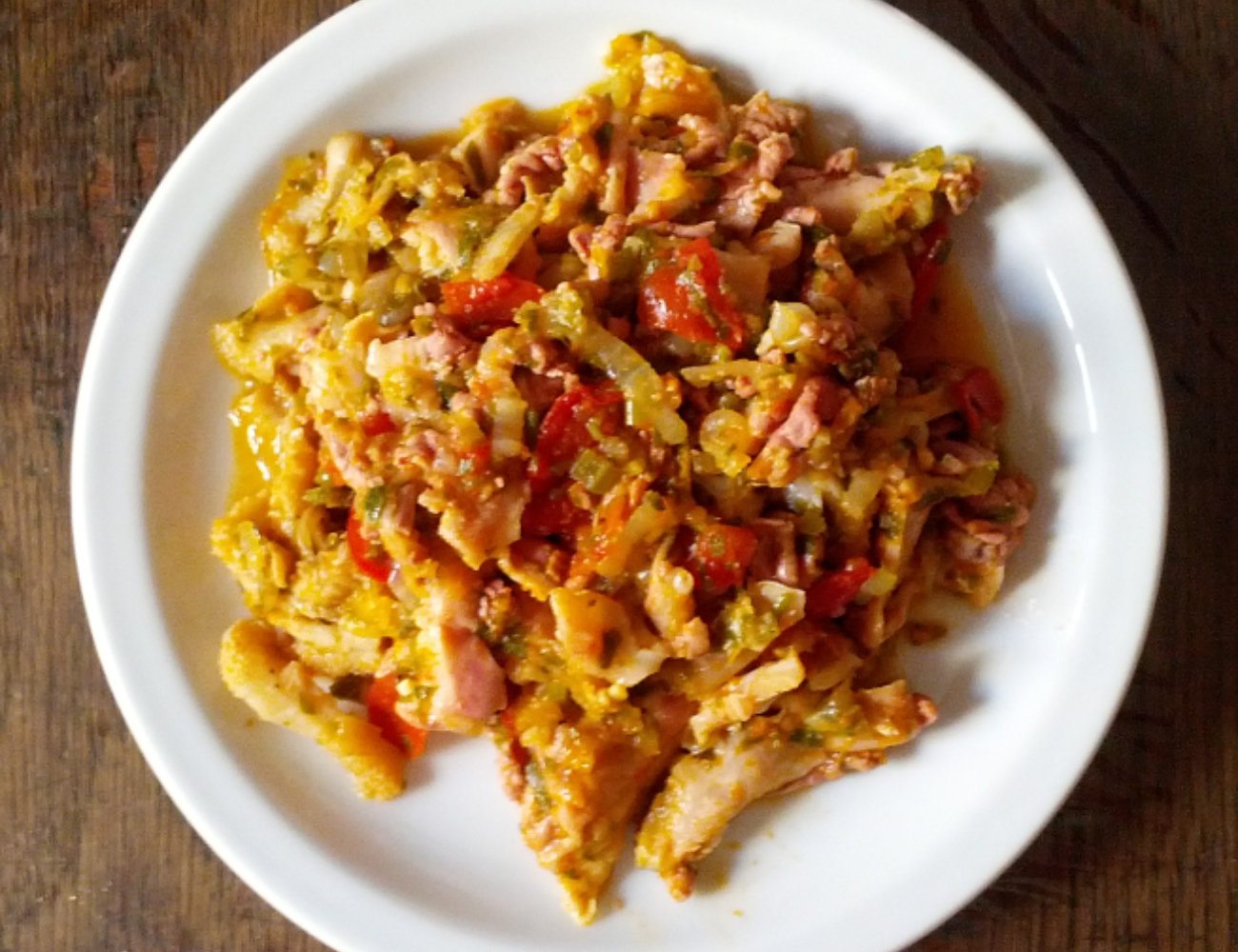 ---
Watch the Video Recipe!
The video recipe for Trippa alla Fiorentina is coming soon! In the meantime, learn how to make Roman Style Italian Tripe with our video recipe, filmed in Italy:
Subscribe to our YouTube Channel
More video recipes? Subscribe to our YouTube Channel (it's FREE) and click the bell to get notifications when we release a new video recipe!
---
Trippa alla Fiorentina Ingredients
Ingredients for 4
tripe: 800 g (croce e cuffia– see below)
peeled tomatoes: 400 g
onion: 1
extra-virgin olive oil
Parmigiano cheese: grated
fine salt and black pepper: to taste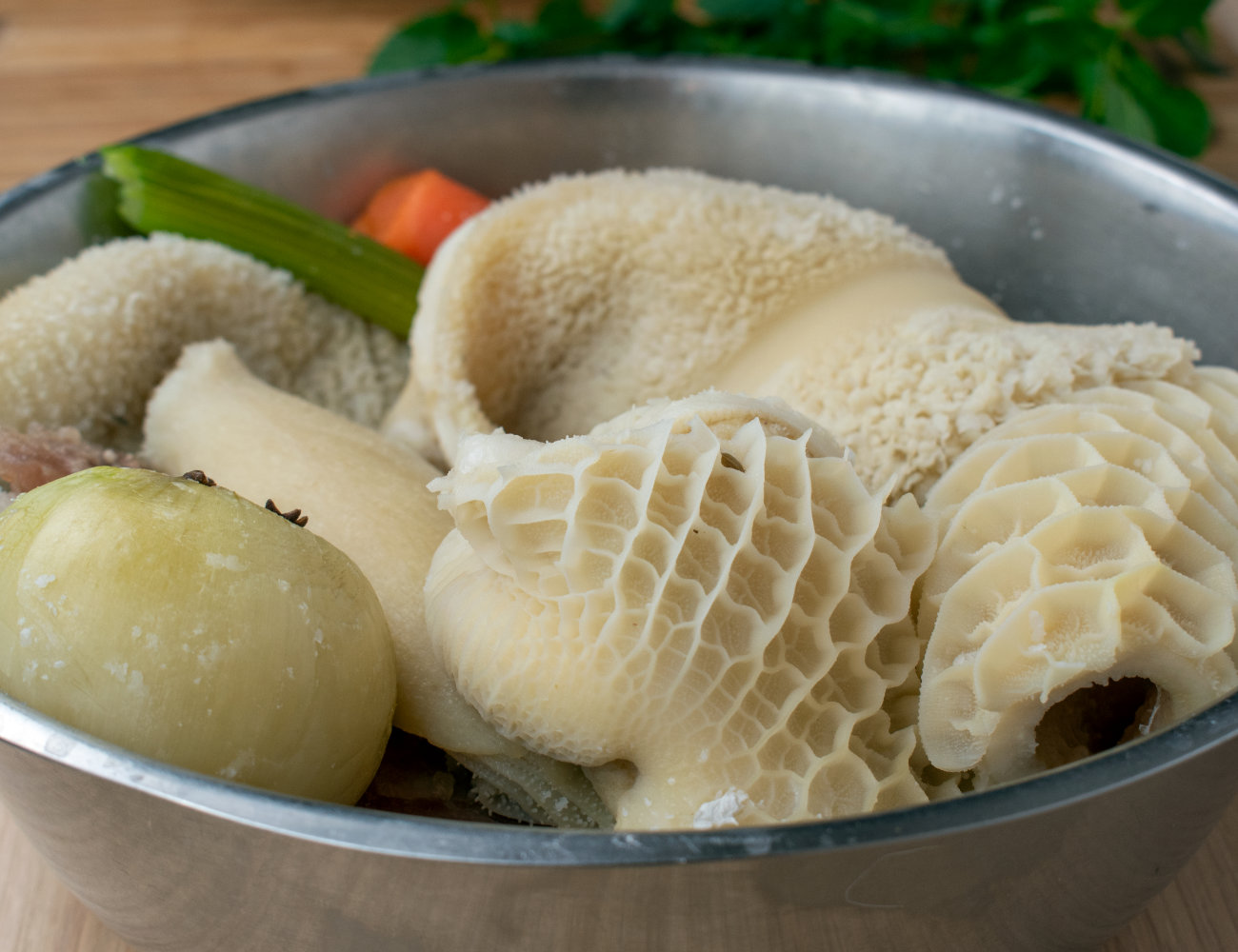 How to Make Italian Beef Tripe
Translated from the traditional recipe:
Cut the tripe into strips. Brown them in oil for about ten minutes, stirring them often.
Add the tomato, salt and pepper (to taste) and continue cooking the tripe for about forty-five minutes.
Then, turn off the heat. Sprinkle with Parmigiano cheese and leave the tripe to rest for a few minutes [before serving].
VARIATION: This tripe does not need a long and slow cooking. Different variations include the use of carrot and celery with chopped onion. If you use only garlic and parsley, you get a Livorno-style tripe. [Livorno is a city in Italy].
---
Tripe is the edible stomachs of the cow. There are three of these stomachs, each with a different texture.
Boil it for 15 minutes.
Even if the tripe you've purchased is already clean, we recommend boiling it in salted water with onion, carrot and celery for 15 minutes to remove any lingering odor.
Serve with bread!
Italian Tripe is traditionally served with bread for a fantastic scarpetta (sopping up the sauce).
---
Find our recipes by region:
---
This English translation is copyright PIATTO LLC © 2023; All rights reserved.
---
As an Amazon Associate, we earn from qualifying purchases. This means at no extra cost to you, PIATTO may earn a small commission if you click the links and make a qualifying purchase.
---