Negroni is a classic Italian cocktail that has been enjoyed around the world for nearly a century. This iconic drink is a perfect blend of gin, Campari, and sweet vermouth. It is typically garnished with a slice or twist of orange. In this article, we will explore the history of Negroni and share a traditional Negroni recipe. Plus? You'll learn some variations of this popular cocktail.
Is it hard to make a Negroni Cocktail?
Making an Italian Negroni recipe typically takes only a few minutes. Prep time depends on how quickly you can gather the ingredients and mix them together. Once you have all of the necessary ingredients on hand, it should take no more than 5-10 minutes to mix the cocktail.
The actual mixing process should only take a minute or two. Then the drink can be immediately poured over ice and served with a garnish of orange. Overall, it is a quick and easy cocktail to make—perfect for enjoying on a warm evening with friends and family.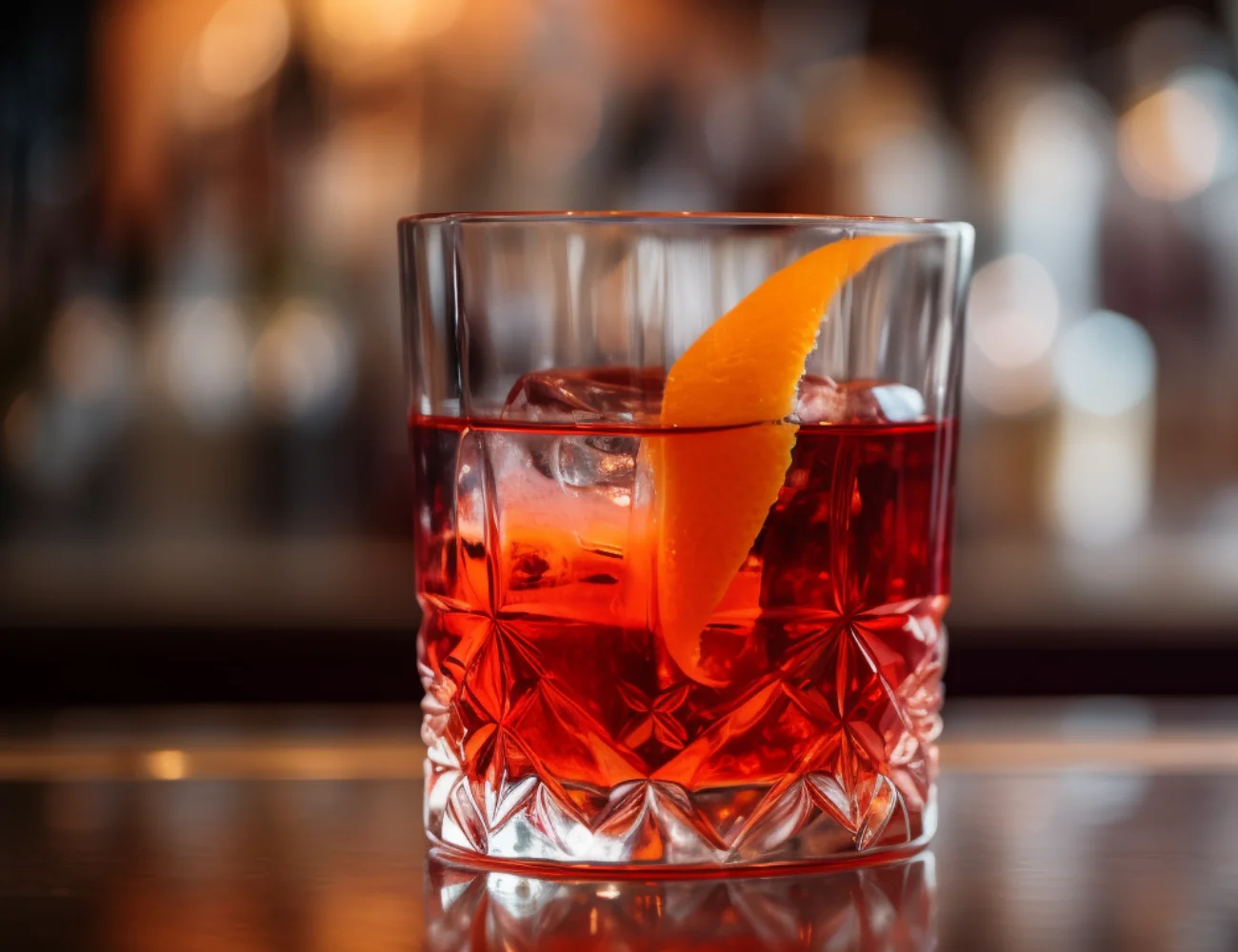 ---
Watch the Video Recipe!
We don't have a video recipe for the Negroni yet! In the meantime, check out our Italian Hot Chocolate recipe!
---
Subscribe to our YouTube Channel
More video recipes? Subscribe to our YouTube Channel (it's FREE) and click the bell to get notifications when we release a new video recipe!
---
History of the Negroni Cocktail
The origin of Negroni can be traced back to the early 20th century, in Florence, Italy. The drink was allegedly created by a man named Count Camillo Negroni. The Count was a regular patron of the Caffè Casoni in Florence. The Count was known to enjoy a good Americano cocktail —which consisted of Campari, sweet vermouth, and soda water. Legend has it that one day, he asked the bartender to replace the soda water with gin. With this request, the Negroni was born!
The drink became an instant hit in Florence, and soon spread throughout Italy and the rest of the world. Today, Negroni is regarded as a classic Italian cocktail. It has become a staple in bars and restaurants around the world.
Variations on the Negroni Recipe
Over the years, bartenders and cocktail enthusiasts have put their own spin on the classic Negroni recipe. They have created a number of variations that have become popular in their own right. Here are some examples:
Negroni Sbagliato: This version of Negroni replaces the gin with sparkling wine, creating a lighter and more effervescent drink.
Boulevardier: This variation substitutes whiskey for gin, and is typically garnished with a cherry.
White Negroni: This variation uses Lillet Blanc in place of sweet vermouth and Suze or another gentian-based liqueur instead of Campari.
Mezcal Negroni: This version replaces gin with smoky mezcal, and uses a slightly lower proportion of Campari.
Negroni Frizzante: This sparkling Negroni variation adds prosecco and soda to the classic recipe, creating a lighter and refreshing version of the drink.
---
---
As an Amazon Associate, we earn from qualifying purchases. This means at no extra cost to you, PIATTO may earn a small commission if you click the links and make a qualifying purchase.
---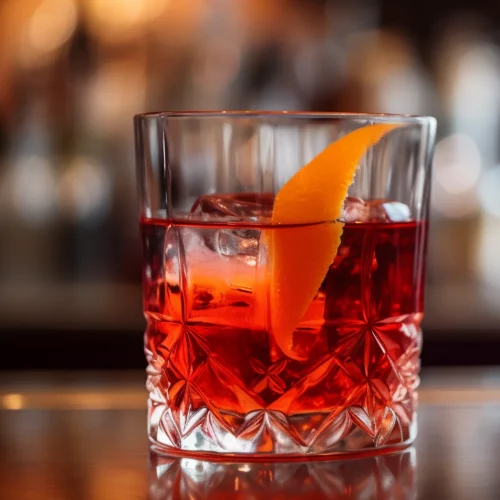 Italian Negroni Drink Recipe
This iconic drink is a perfect blend of gin, Campari, and sweet vermouth. Learn how to make a classic Italian Negroni recipe!
Ingredients
1

cup

gin

1

cup

Campari

1

cup

sweet vermouth

ice

Orange slices or twists

for garnish
Instructions
Fill a large cocktail shaker or mixing glass with ice.

Add the gin, Campari, and sweet vermouth to the shaker or mixing glass.

Stir the mixture vigorously with a long-handled spoon until well combined and chilled.

Fill four old-fashioned glasses with ice.

Strain the Negroni into the glasses, dividing it evenly among them.

Garnish each glass with a slice or twist of orange.
Notes
Tips:
For a stronger drink, use a higher proof gin or add a splash of gin to each glass after pouring the Negroni.
To make a Negroni on the rocks, simply pour the mixture over ice in each glass.
Adjust the sweetness and bitterness to your preference by adjusting the amounts of sweet vermouth and Campari.
We hope you enjoy this classic Italian cocktail! Salute!