Carbonara Day is April6! Lucky for you, PIATTO cooking channels are experts in Italian Pasta Carbonara. Here's a rundown of all of the Pasta Carbonara and Pasta with Carbonara-esque sauces that are traditional in Italy! You are sure to find the perfect Carbonara recipe to scratch that Carbonara itch.
Ask any Roman in Italy how the traditional Pasta Carbonara recipe is made, and this should be their answer! The Spaghetti Carbonara recipe considered traditional in Italy today has just a few ingredients: eggs, Pecorino Romano cheese, guanciale, pasta (usually spaghetti) and freshly ground black pepper. It does not have… onions, peas, butter, onions or heavy cream!
We know what we are talking about. Our Spaghetti alla Carbonara video recipe in Italian has almost 2 million views on our YouTube Cooking Channel and is widely approved of by Italian viewers. That is because it truly is an Authentic Italian Carbonara recipe!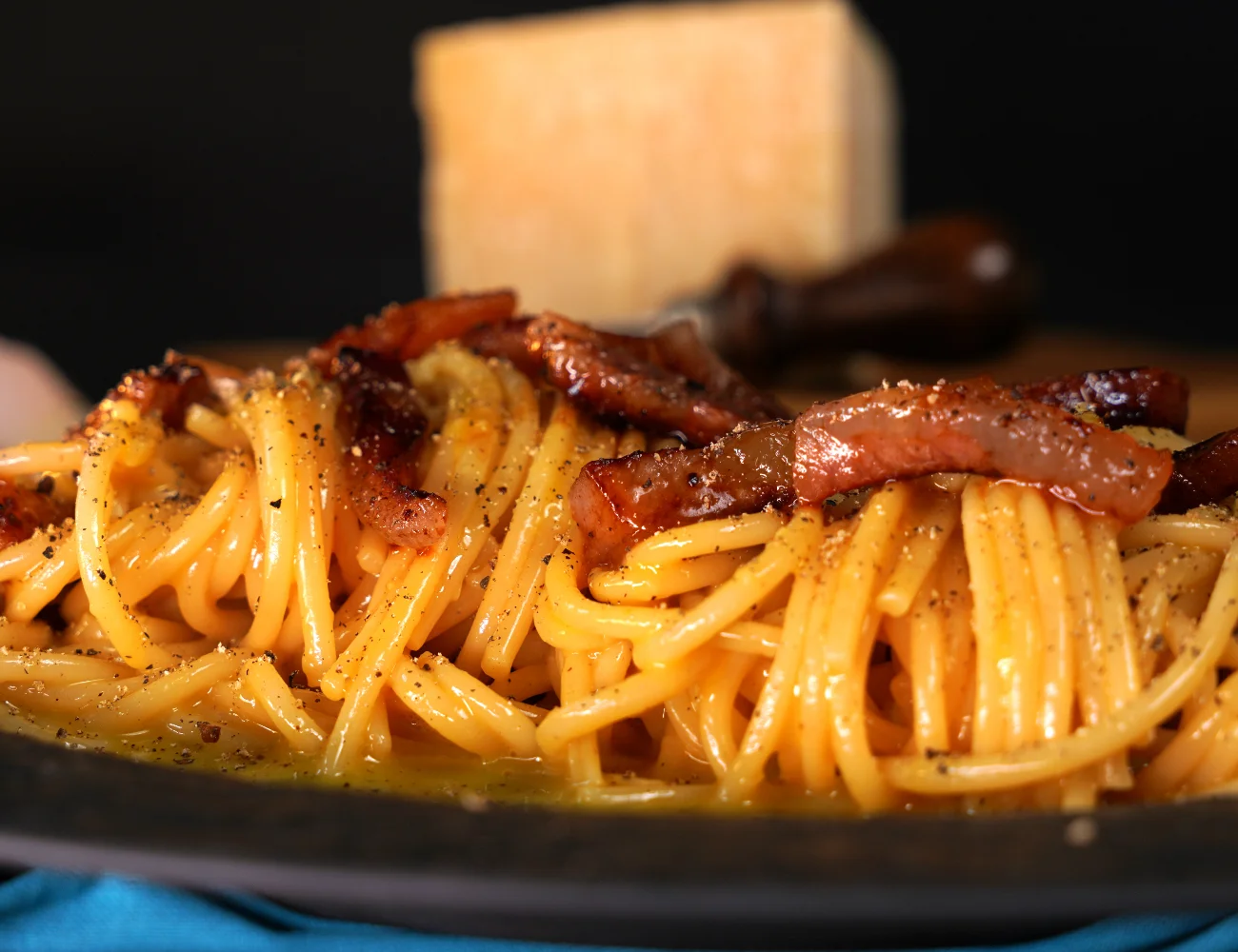 A delicious plate of Spaghetti alla Carbonara!
The Devil is in the Details!
The traditional Spaghetti Carbonara is a very easy dish, but the devil really is in the details. You'll want to toast that black pepper…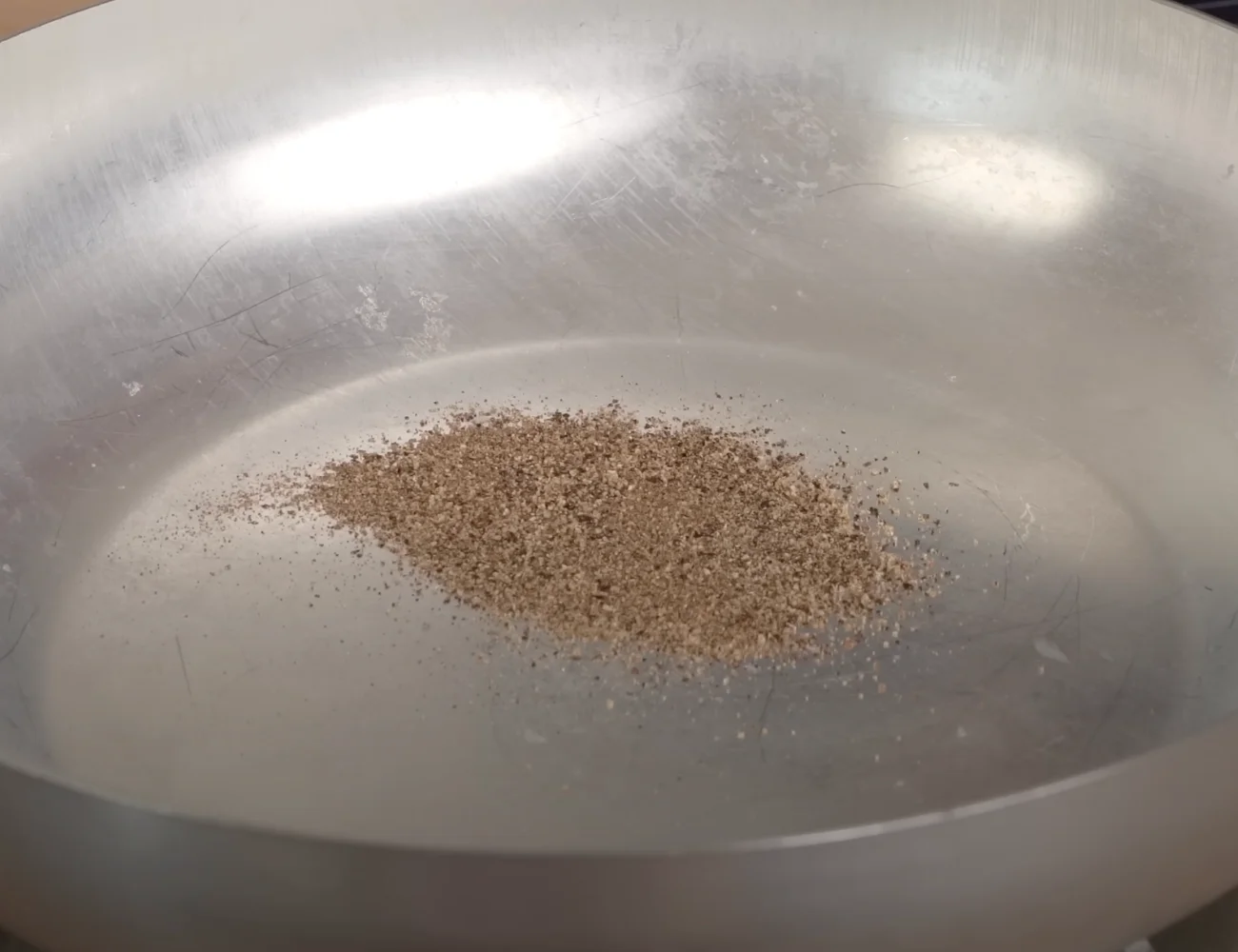 … Then finish cooking the spaghetti in pepper-infused water…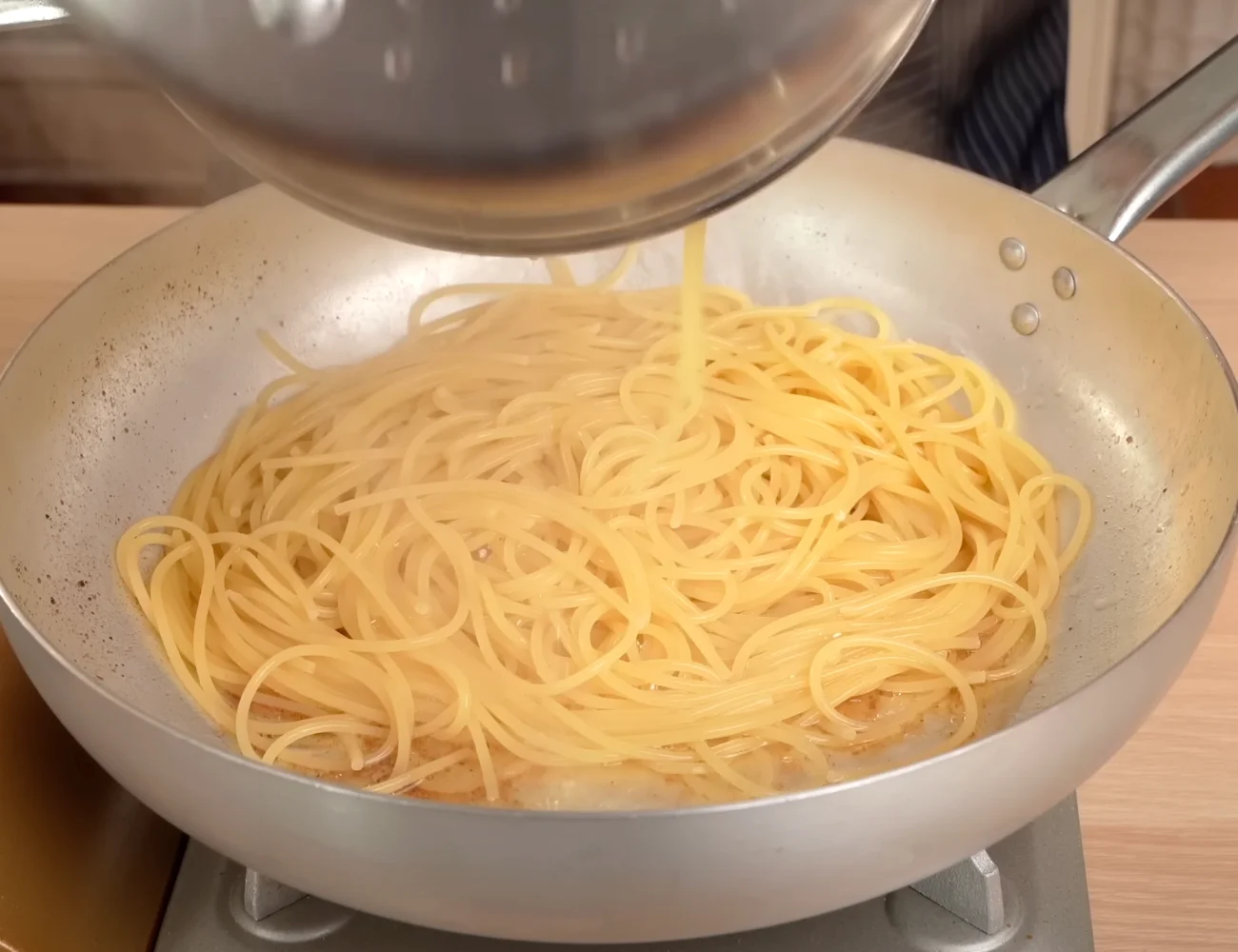 You'll need to fry the guanciale (not bacon, not pancetta) until it is crispy outside and soft inside…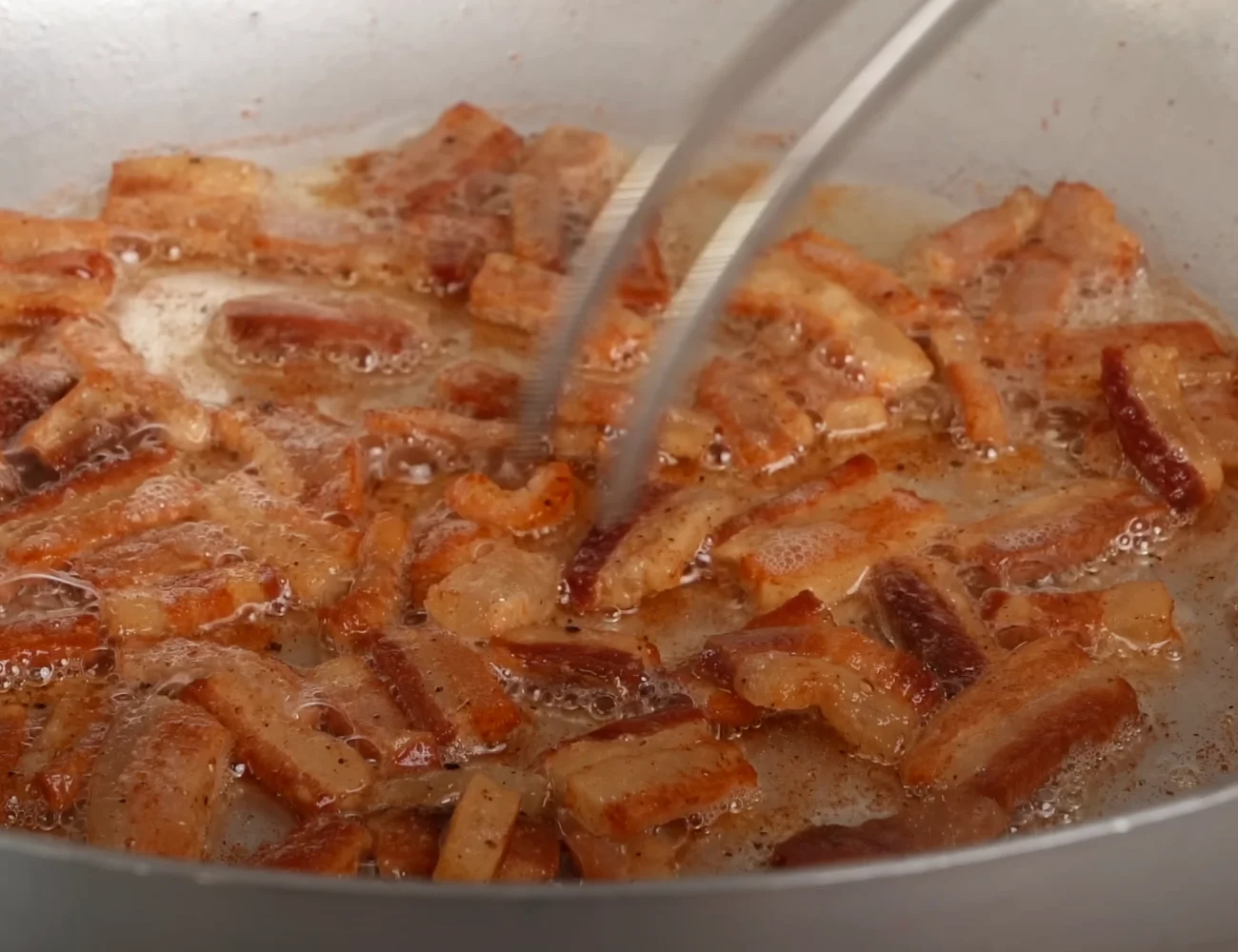 And to create a perfectly creamy Carbonara sauce, you'll need finely grated Pecorino Romano cheese and eggs in the right proportion….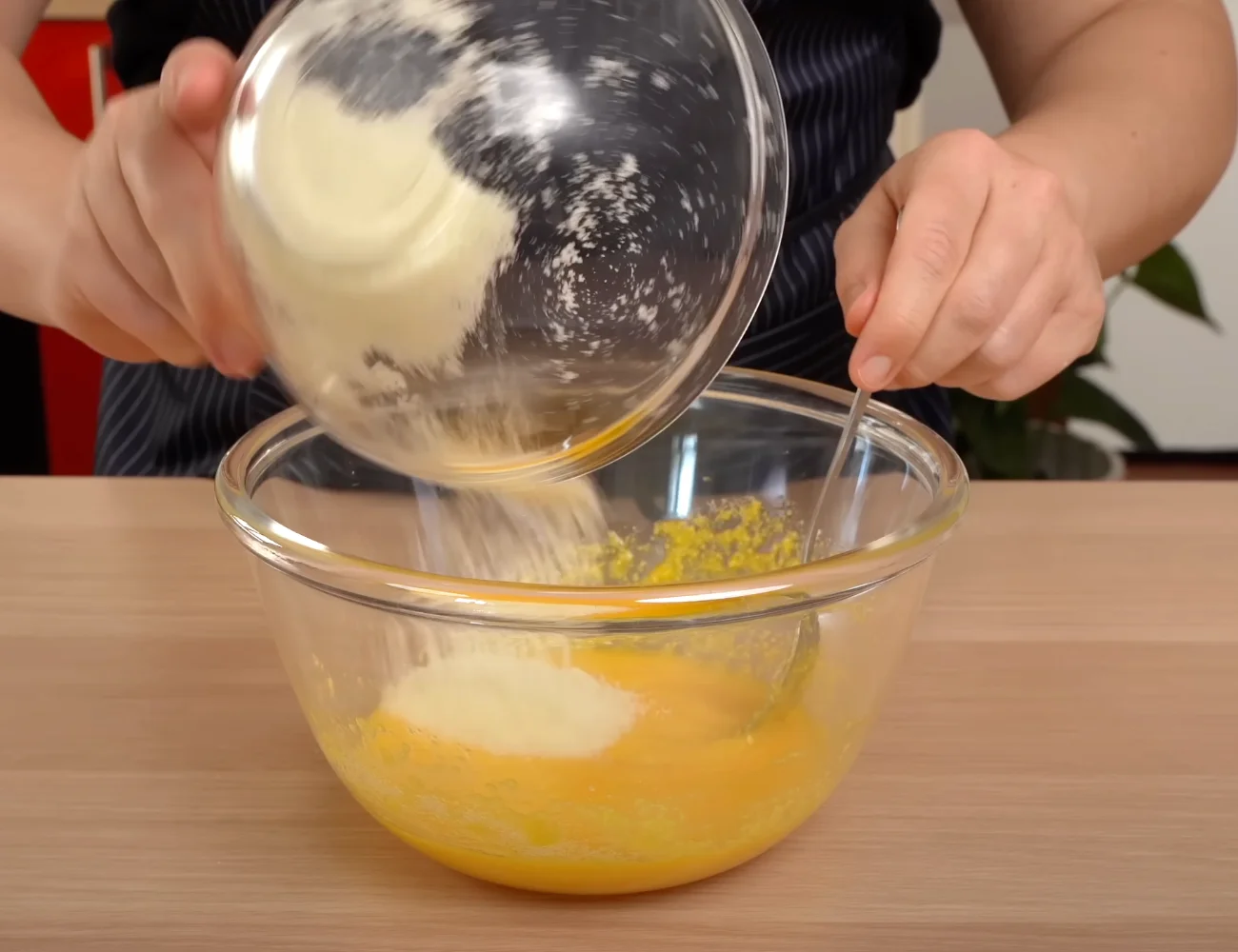 Don't worry—our Spaghetti Carbonara recipe has all of the details you need to nail this dish every time!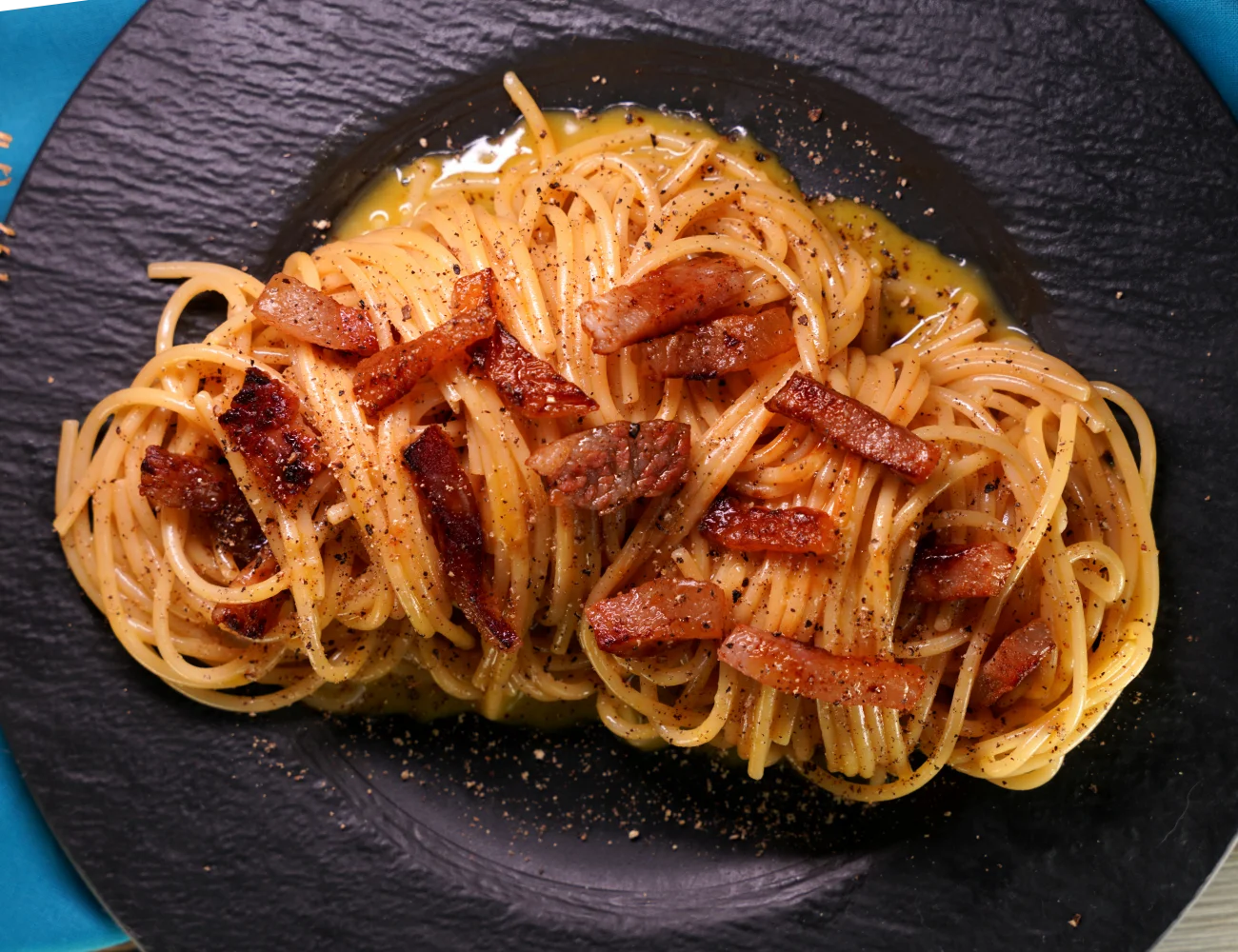 ---
Or, watch our Carbonara Video Recipe!
With almost 2 million views!
---
While absolutely NOT the Carbonara considered traditional in Italy today, there are whispers (even in Italy) about a Carbonara origin story with —you guessed it—cream and bacon! Learn how to make this legendary WWII Spaghetti Carbonara with Cream and Bacon on our website!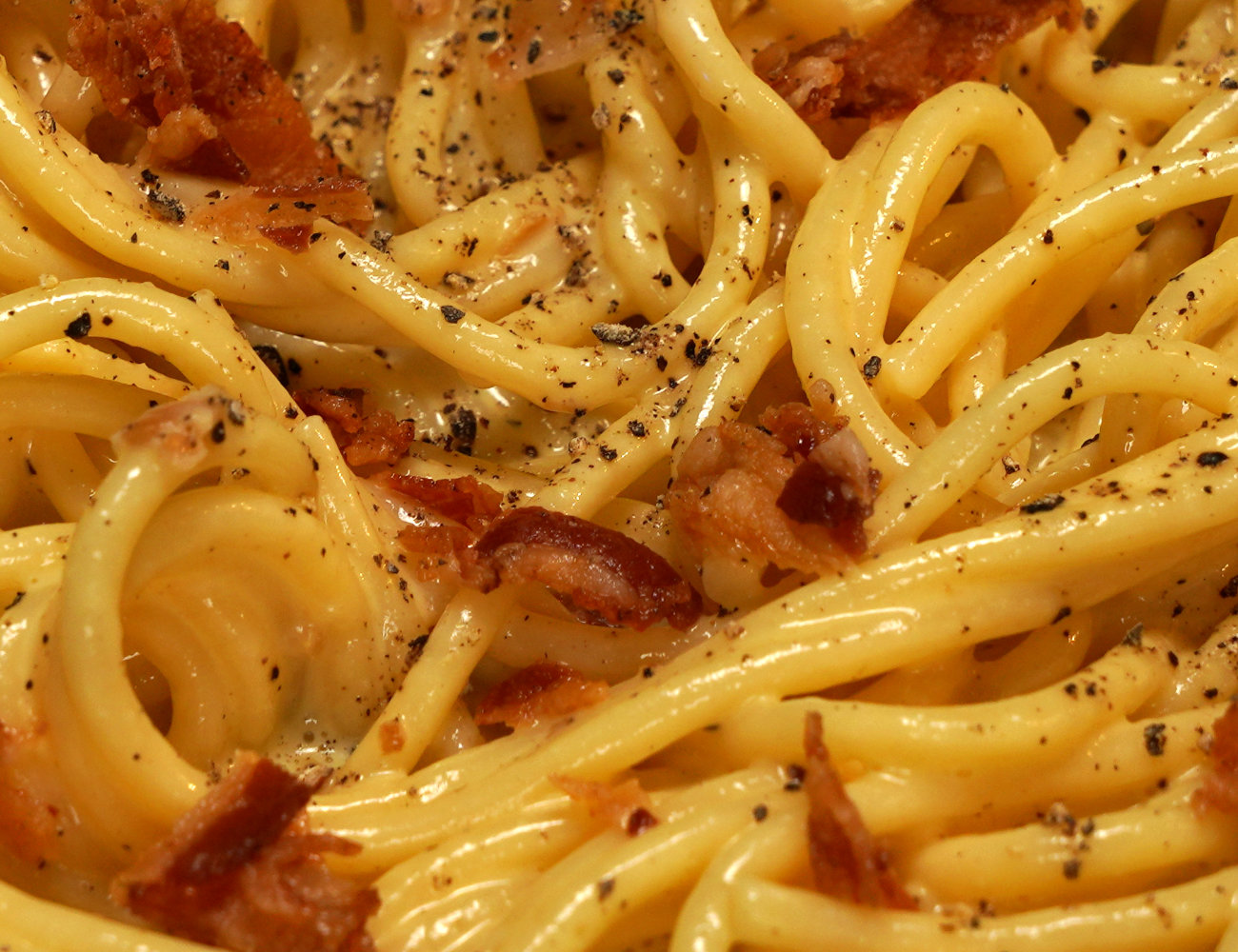 The Legendary WWII Carbonara recipe recreated from the memoirs of an Italian chef who claimed to have invented it!
---
Spaghetti 'Carbonara' with Onions and Parmigiano? That's another recipe…
Many restaurants outside of Italy try to pass off a pasta with onions, butter and maybe even Parmigiano as a Carbonara. Big no no!
But that is another Roman dish with an egg sauce—called Papalina Pasta (Pope's Pasta). It's traditionally served with fettuccine (not spaghetti), has parmigiano cheese (not pecorino) and includes butter and onion. Fettuccine alla Papalina is actually a real treat! If you love Spaghetti Carbonara, we highly recommend you try our Papalina Pasta recipe—just don't call it Spaghetti Carbonara 😉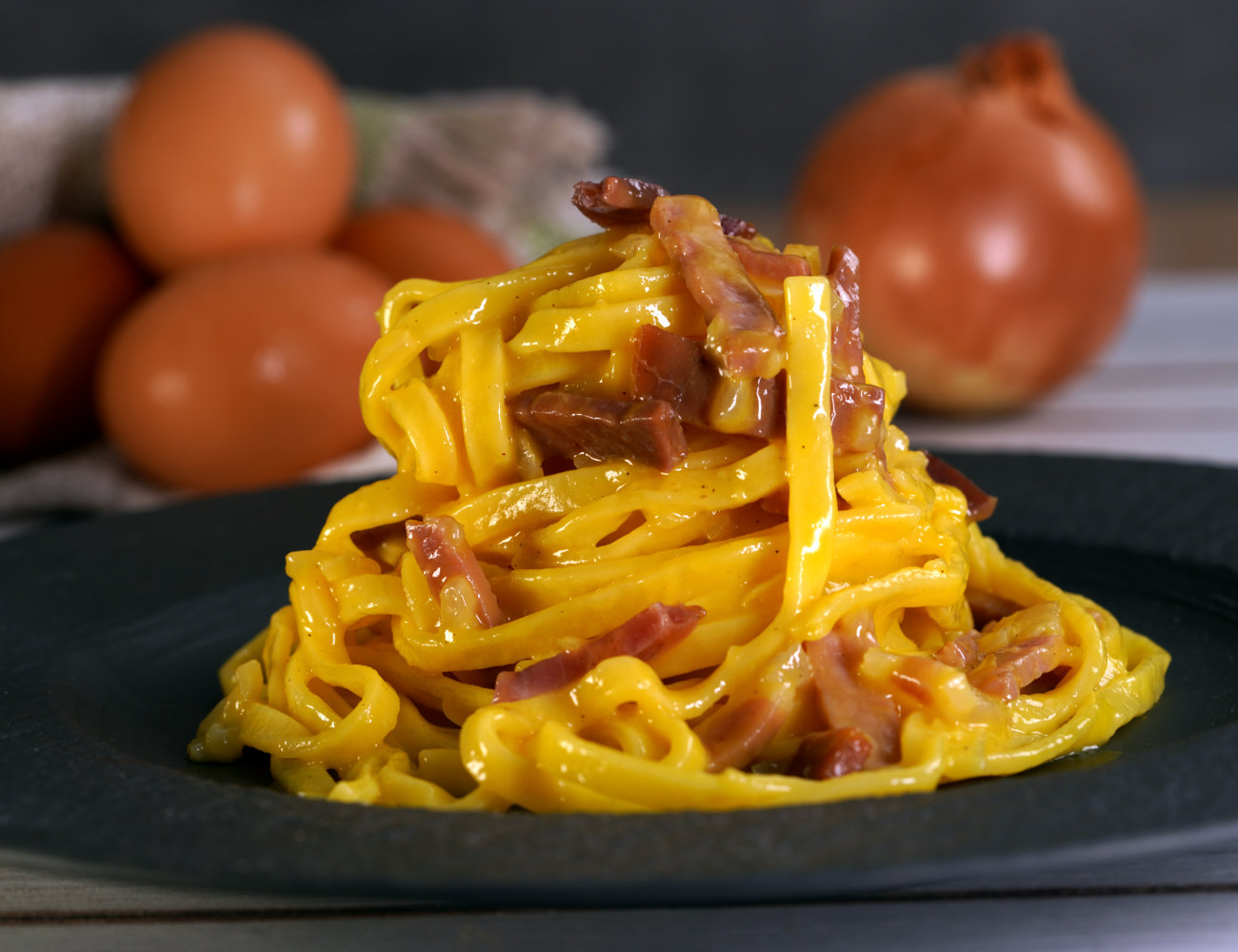 Fettuccine alla Papalina—another Roman dish with a Carbonara-esque sauce!
Did you learn anything new about the mighty Carbonara? Let us know in the comments!