The holiday season is upon us, and the search for that perfect, unforgettable gift is in full swing. If you're seeking a gift that combines timeless elegance with cultural richness, your search ends here. Allow us to introduce handmade ceramic Christmas ornaments by Deruta Ceramics—a gift that transcends the ordinary to become a cherished heirloom.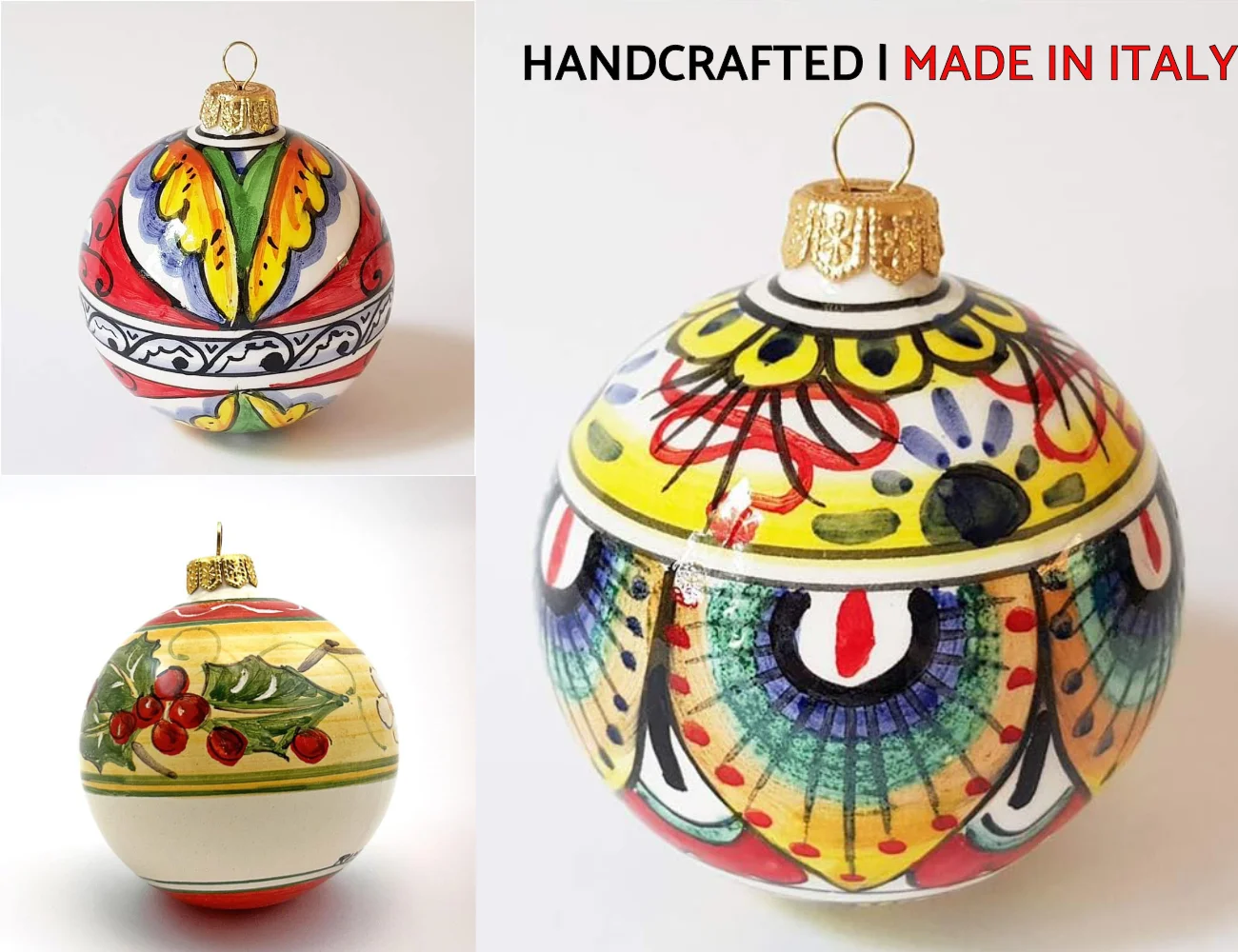 About Deruta Ceramics
Situated in the heart of Italy, Deruta Ceramics has been crafting ceramic masterpieces since 1965. This esteemed company seamlessly blends traditional techniques with contemporary aesthetics—often with a Medieval Italian look. Each piece stands as a testament to the skill and artistry of its creators. With accolades for preserving Italy's intangible cultural heritage of ceramic-making, Deruta Ceramics is a brand that commands respect.
The city of Deruta has been known for centuries in Italy has a center for ceramic artistry. Located in the heart of Umbria, near Perugia, Deruta's ceramic legacy is likely directly a result of its proximity to Perugia which was an important Roman city requiring castle renovations and roadwork to support its bustling economy. Deruta's hills rich in clay provided the perfect place for ancient ceramic artisans to master their craft.
Indeed, even Italians flock as tourists to Deruta to ogle and acquire the fine ceramics sold there.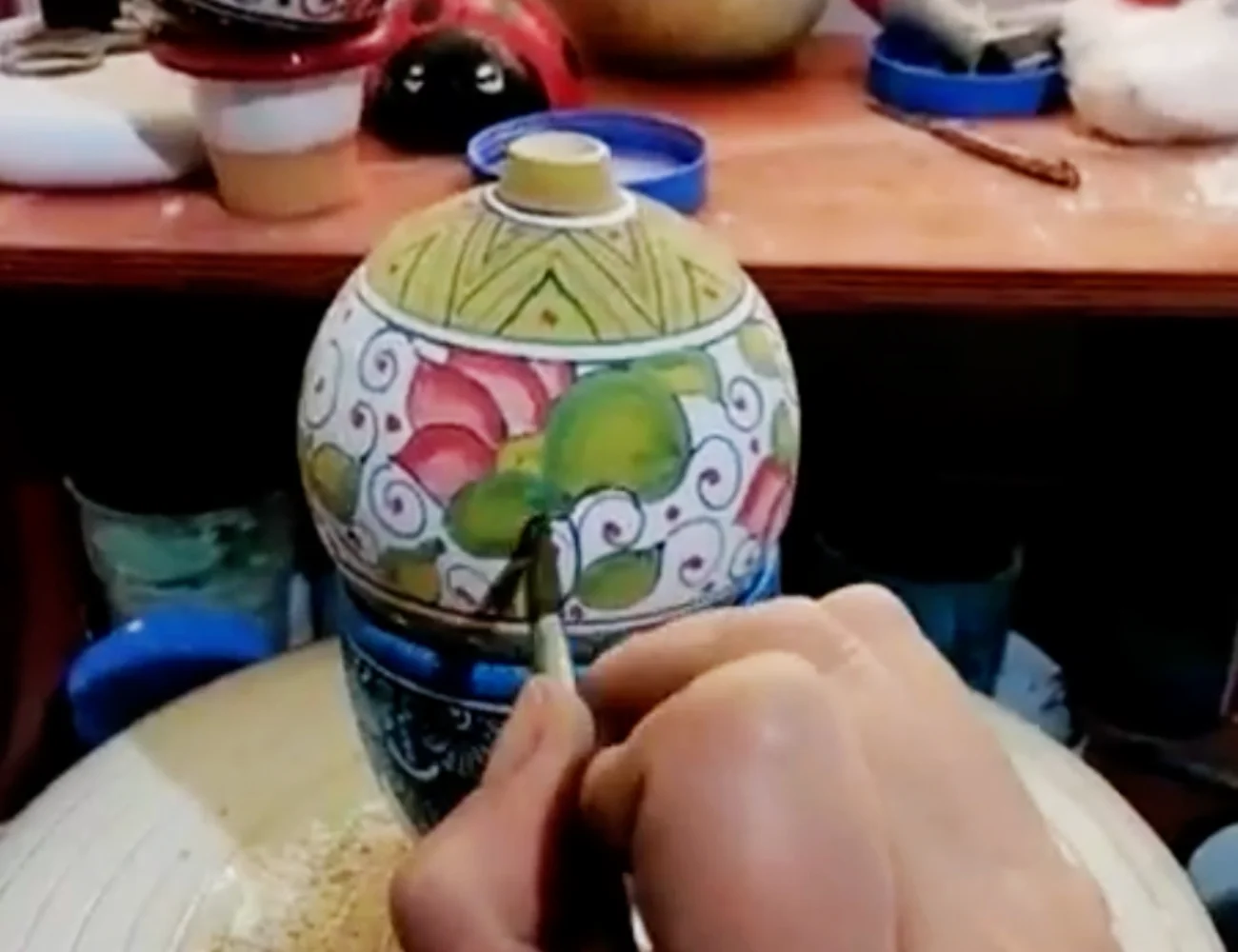 The Hallmarks of Quality
What sets these ornaments apart is their exceptional quality. Each ornament undergoes a meticulous crafting process, from the initial shaping of the clay to the final, hand-painted details. The high firing temperatures ensure durability, while the glazes bring out vibrant, lasting colors. These are not mass-produced items; they are individual works of art, each with its unique character.
Design Features
The designs featured on these ornaments are nothing short of captivating. From intricate geometric patterns to delicate floral motifs, each ornament showcases the rich artistic traditions of Italy. The hand-painting process allows for nuanced details, making each piece a unique work of art. The vibrant colors and intricate designs add a touch of Italian flair to any Christmas tree.
The Perfect Gift for Italy Lovers
Do you have friends or family who are captivated by Italian culture, art, or history? These ornaments are the perfect gift. Each piece encapsulates the essence of Italy, making it a meaningful and thoughtful present. It's like gifting a piece of Italy, wrapped in the warmth of the holiday spirit. It's a gift Italians in Italy would also cherish, proud to have the mark of Deruta in their home.
For Those Hard to Shop For
We all have those family members or friends who seem to have everything, making them notoriously difficult to shop for. These handmade ceramic ornaments offer a unique solution. Their high-quality craftsmanship ensures they stand out from the usual holiday fare, making them a gift that will be cherished for years to come.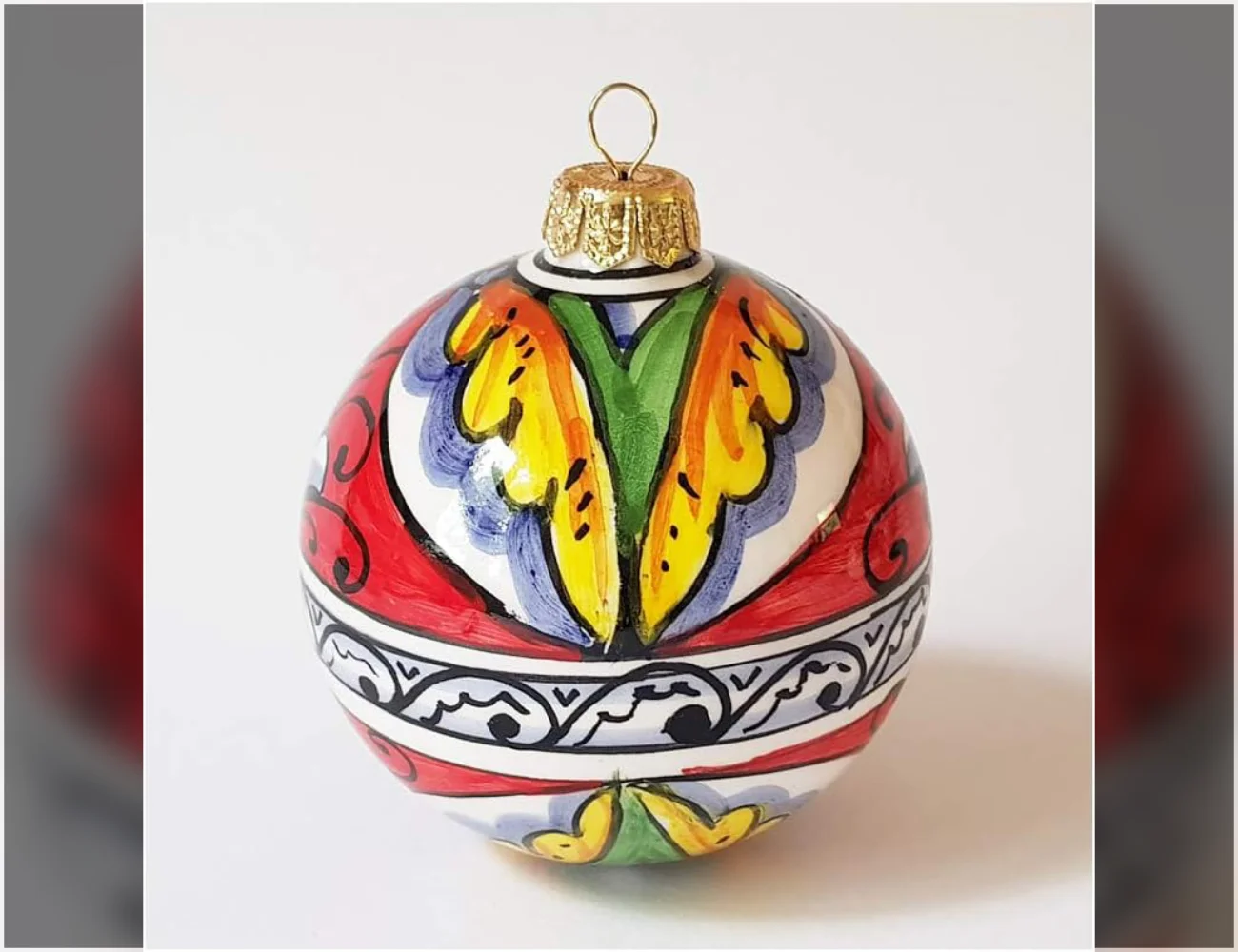 ---
This holiday season, elevate your gift-giving with handmade ceramic Christmas ornaments by Deruta Ceramics. Whether it's for the Italy aficionado in your life or that hard-to-shop-for friend, these ornaments are sure to impress and be treasured for years to come.
SHOP these lovely ceramic ornaments on Amazon: https://amzn.to/48VoEcX (affiliate link)
Made In Italy: This label on products (edible and non-edible) means that the product was wholly produced or has undergone its last substantial transformation in Italy. Learn more about the "Made in Italy" label and why it matters. 
---
As an Amazon Associate, we earn from qualifying purchases. This means at no extra cost to you, PIATTO may earn a small commission if you click the links and make a qualifying purchase.
---
More Gift Ideas!